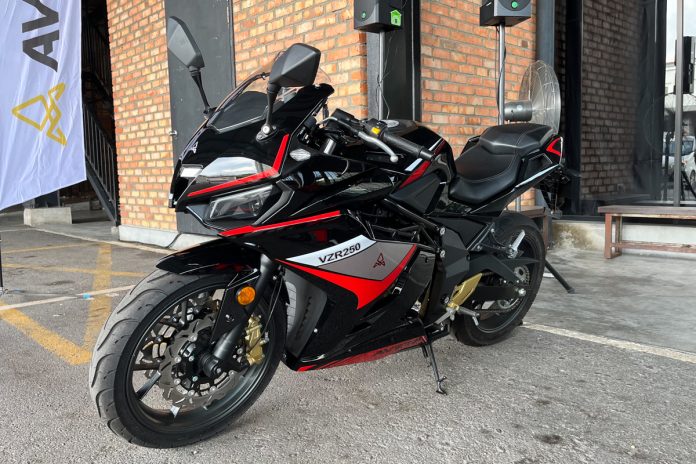 Coming in new for the Malaysian market is the entry-level Aveta VZR250 sportsbike which is dubbed to be the most affordable quarter-litre motorcycle in its class.
The VZR250 is Aveta's eight model introduced in Malaysia. 
The entry-level sportsbike is fully assembled in Malaysia.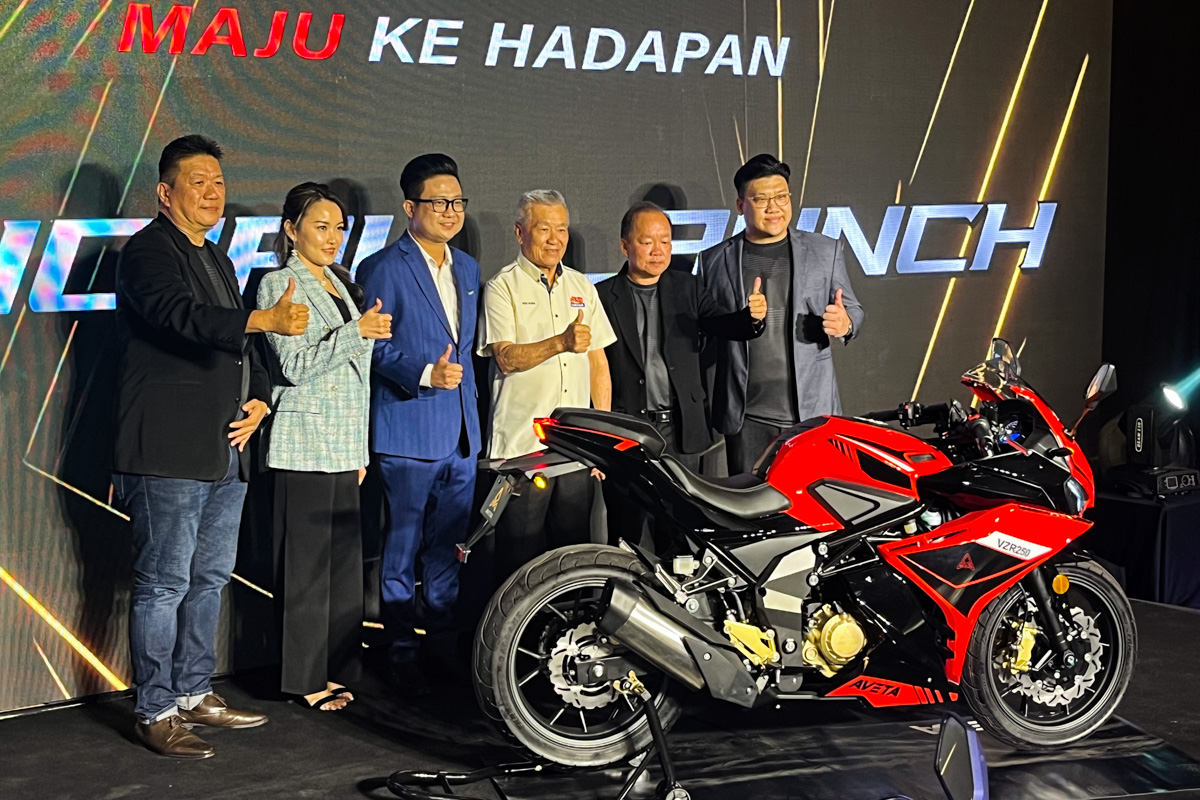 Priced at just RM14,998, the VZR250 makes 24hp and 21Nm from its single-cylinder 250cc DOHC 4-stroke engine. Power is delivered to the rear wheel via a manual six-speed transmission with chain final drive.
According to Aveta, the VZR250 offers precise fuel consumption thanks to its electronic fuel injection (EFI) system).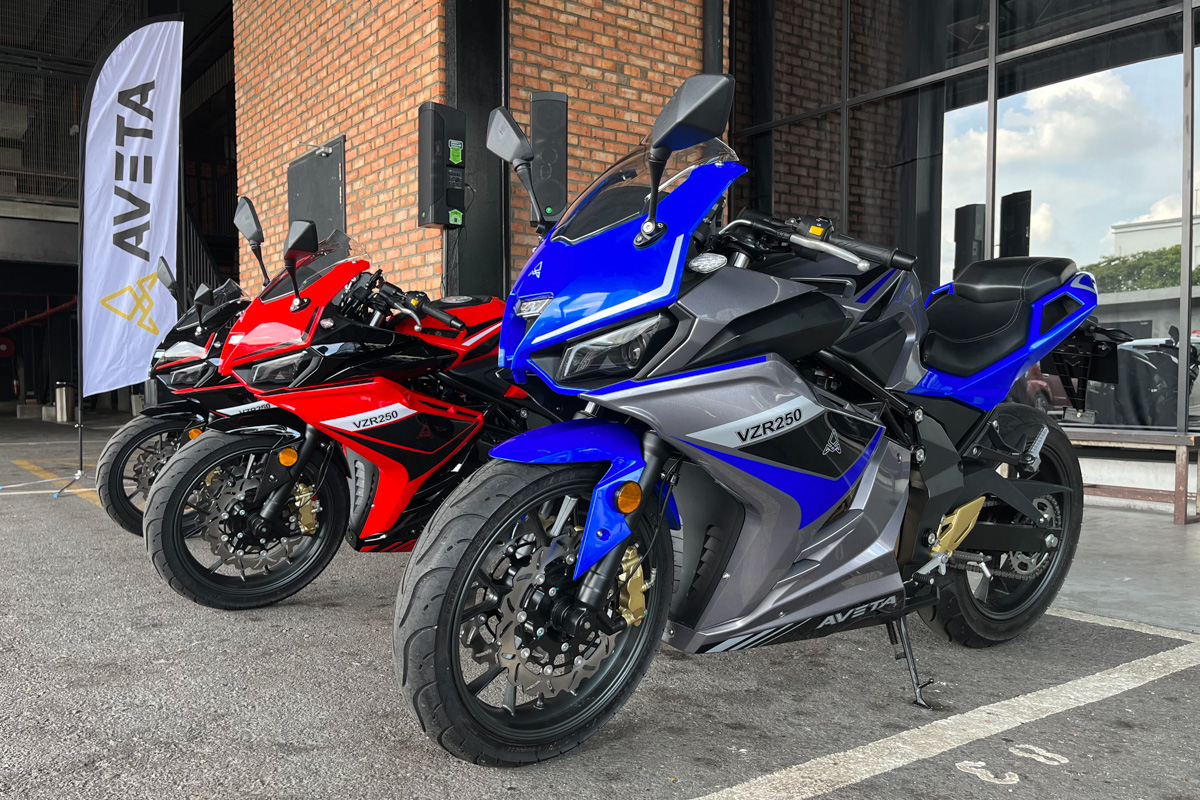 Stopping power consist of dual disc brakes with radially-mounted 4-pot brake callipers at the front and 2-pot brake callipers at the rear. 
Unfortunately, while the rest of its competitors features ABS (anti-lock braking system), the VZR250 relies on CBS (combine-braking system) commonly found in smaller-capacity machines.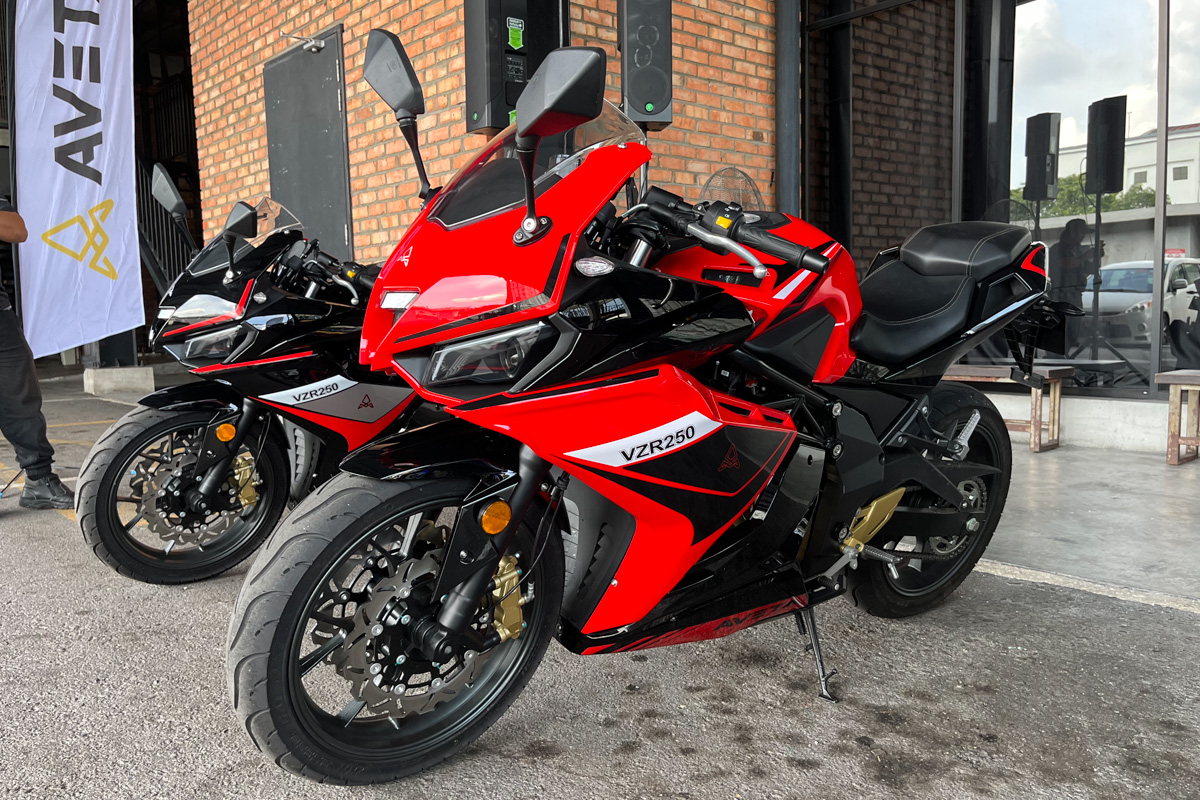 The CBS system works by activating both the front and rear brakes when engaging the rear brake. 
According to our sources in Aveta, the VZR250 is assembled locally in Malaysia and is rebadge from the Taro GP1 motorcycle currently available in other global markets.
The Aveta VZR250 is available in Jet Black, Fire Bird Red and Air Force Blue.