38-year-old Malaysian ASB1000 ace Azlan Shah is all set for his title 'defence'.
FIM Asia Road Racing Championship (ARRC) returns this weekend after two-year pause due to pandemic.

Azlan Shah Kamaruzaman poised to defend ASB1000 title after long break.

Season-opener takes place in Buriram, Thailand, this weekend.
After a two-year hiatus forced by the Covid-19 pandemic, the FIM Asia Road Racing Championship (ARRC) series finally resumes competition this week. At the centre of its premier ASB1000 category is reigning champion Azlan Shah Kamaruzaman.
"You could say I unofficially became a three-time ASB1000 champion – in 2019, 2020 and 2021!" joked the 38-year-old native of Klang, Selangor earlier this week as he looks ahead at the season-opening round slated this weekend at Buriram, Thailand.
Jokes aside, Azlan Shah also recalled the uncertainties and worry over the last two years as the ARRC when the FIM Asia Road Racing Championship was shackled due to the aforementioned pandemic.
"Of course, it was worrying. I wasn't getting any younger," expressed the two-wheeled racing veteran who rides for the ONEXOX BMW TKKR Team. "I wondered if my career would end just like that. But I was heartened when I saw the motorsports industry in Asia working hard to get back in action. So I kept hope," he added.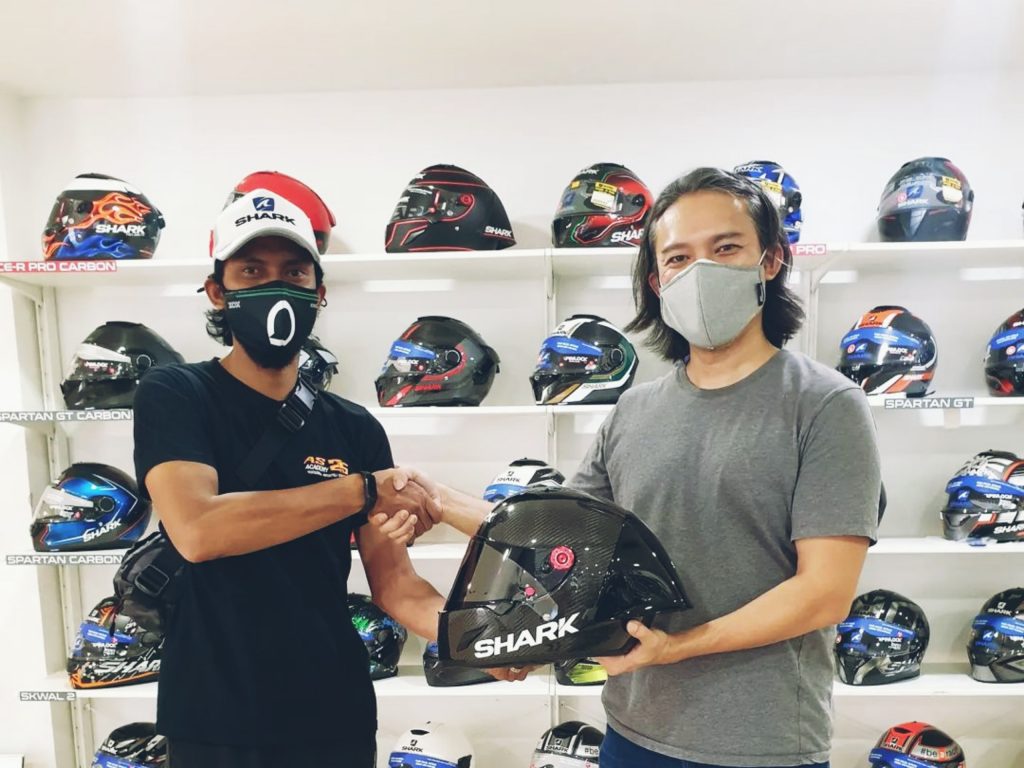 Despite the downtime, Azlan Shah didn't stay idle throughout, moonlighting as a guest commentator for the PETRONAS Malaysian Cub Prix Championship and setting up the AS25 Racing Academy – a personal endeavour of his to train the next generation. He even inked a brand-new partnership with Shark Helmets Malaysia recently.
But the call to arms and start racing again proved hard to ignore, and Azlan Shah further expressed his eagerness to get going again and battle it out against the region's best this weekend in Buriram.
You can catch Azlan Shah Kamaruzaman, as well as fellow countrymen Zaqhwan Zaidi, Kasma Daniel and Adam Norrodin take on Asia's finest in the ASB1000 category of the ARRC this weekend via the official ARRC YouTube channel's live broadcasts.
Alternatively, you can also catch the action via:
SpoTV2 (HyppTV)
Race 1 – March 26 (Sat) – 1400 MYT
Race 2 – March 27 (Sun) – 1400 MYT
Astro Arena (Astro)
Race 1 – March 26 (Sat) – 1400 MYT
Race 2 – March 27 (Sun) – 1400 MYT