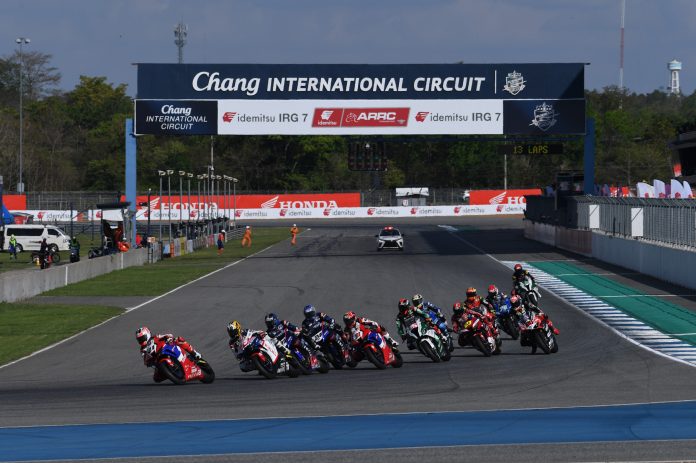 FIM Asia Road Racing Championship (ARRC) returns with a bang in Buriram, Thailand. Here's our recap.
ARRC roars back to life spectacularly after two-year hiatus.

Season-opener in Buriram, Thailand packed all the action we missed.

Malaysian riders shine in UB150, SS600 and premier ASB1000 classes.
After a two-year hiatus, the FIM Asia Road Racing Championship (ARRC) roared back to life, bringing forth Asia's best to slug it out on the asphalt. This year, the championship sees its season kicking off at the picturesque Chang International Circuit in Buriram, Northeastern Thailand last weekend.
Like before the Underbone 150 (UB150), Asia Production 250 (AP250), Supersports 600 (SS600), as well as the premier Asia Superbike 1000 (ASB1000) saw two races contested throughout the weekend – one on Saturday, followed by another Saturday.
Here's a recap of it all went down in Buriram.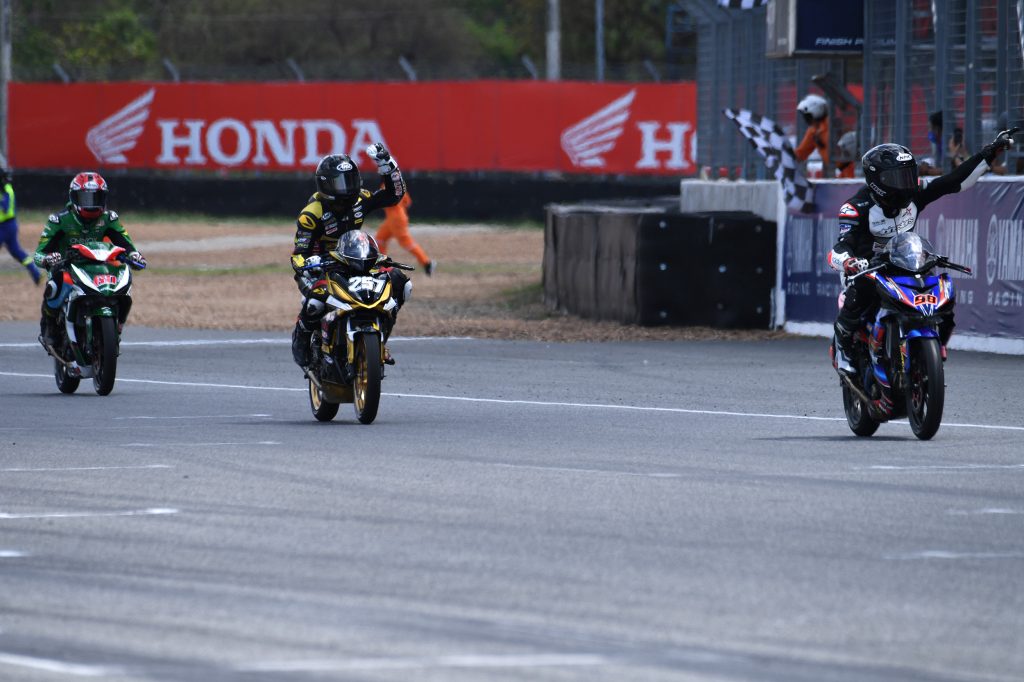 UB150 – Malaysian Youngsters Shine
In perhaps one of its most competitive categories, the UB150 showdown in Buriram saw two Malaysian youngster shine against their rivals from all over the region. Claiming Saturday's glory in the class was Mohd Izzat Zaidi Moh Salehan riding the Pitsbike JRT OneWay Yamaha Y15ZR machine.
Izzat stood on the top step of the podium for Race 1 on Saturday alongside Indonesian duo of Muhammad Yordan Badaru of LFN HP969 Indonesia Racing Team who placed second and Wahyu Aji Trilaksana of the ONEXOX TKKR Racing Team in third.
Sunday's Race 2 saw fortune favouring another Malaysian, this time for Ahmad Afif Amran. Astride the Cardinals Racing Team machine, Afif went on to score the squad's first ever podium in the championship through this feat as well.
Joining Afif on the podium for Race 2 on Sunday ONEXOX TKKR Racing Team's Wahyu Aji Trilaksana once again, this time placing a spot higher in second, whilst LFN HP696 Indonesia Racing Team's other rider Murobbil Vithoni rounded things off in third place.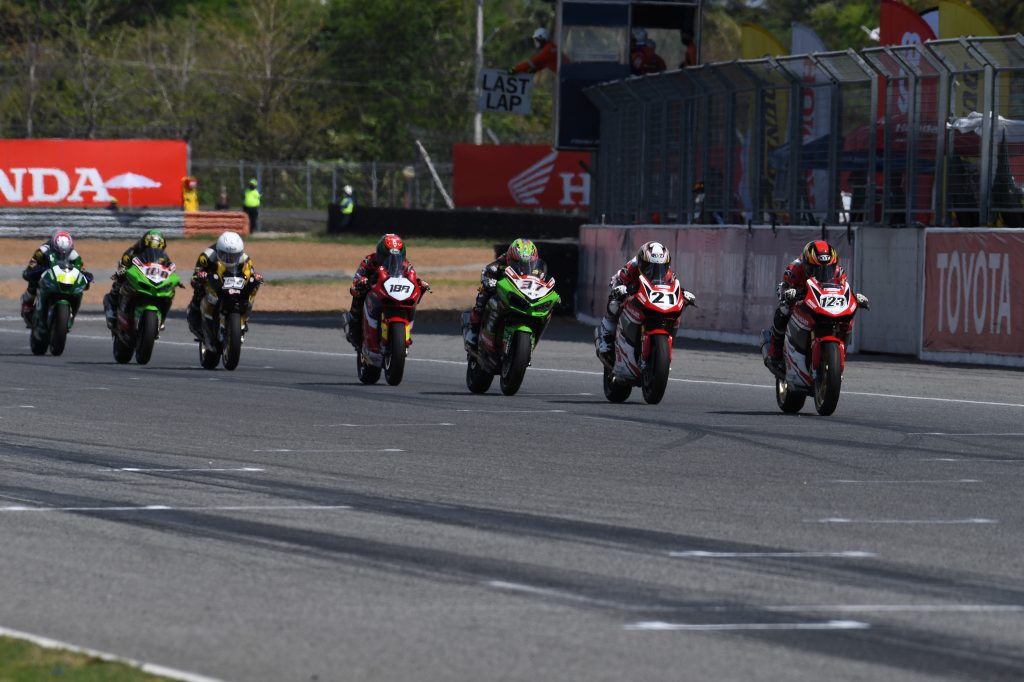 AP250 – Indonesian masterclass
Next come the booming ARRC's quarter-litre racing class, in which Saturday's Race victory was claimed by the Indonesian ASTRA Honda Racing Team and rider Rheza Danica Ahrens. Honda Racing Thailand's Piyawat Patoomyos came in a respectable second hand, followed by another Indonesian – Andy Muhammad Fadly of the Motul Sniper Manual Tech Racing Teeam.
Though he couldn't repeat his winning pace in Sunday's Race 2, Rheza was able to secure a podium spot after classifying third. Finishing ahead of him this was Andy Muhammad Fadly, whist fellow countryman, of the LFN HP696 Indonesia Racing Team's Rafid Topran Suciption coming in at close second.
Victory for Sunday's Race 2, instead, went to Andy Muhamad Fadly from the Motul Sniper Manual Tech Racing Team, who completed the all-Indonesian podium celebration.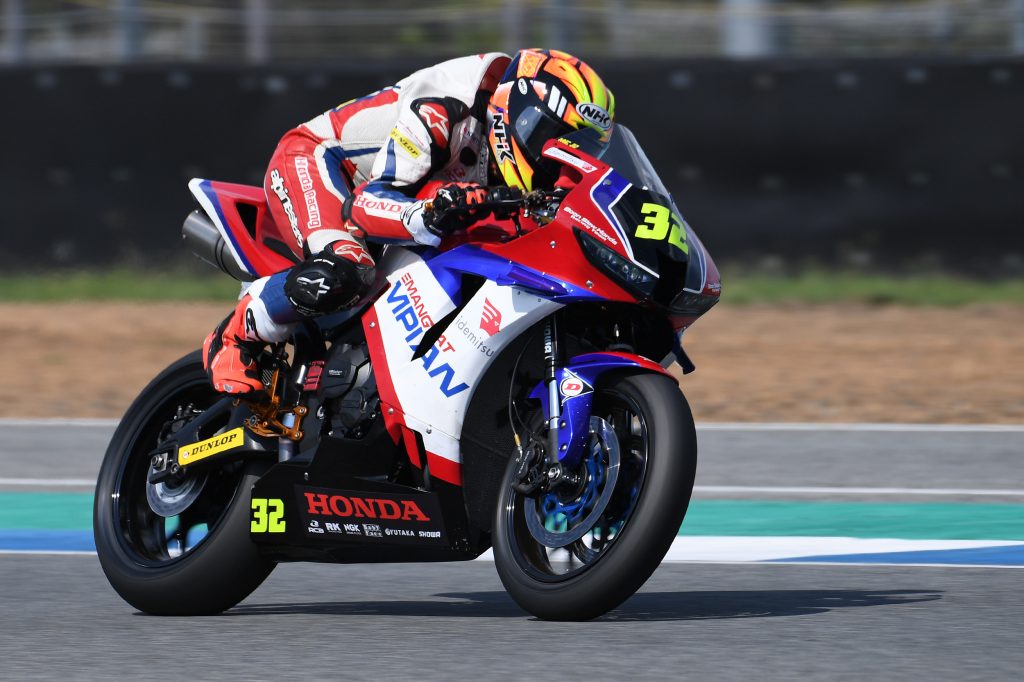 SS600 – Honda riders lead the way
In the middleweight SS600 class, Saturday's action-packed Race 1 was won by former Moto3 world championship rider Andi Farid Izdihar. The Indonesian claimed his maiden win in the class after fending off advances by Malaysian duo Md Helmi Azman and Mohd Ibrahim Norrodin in second and third respectively.
Helmi Azman would seize the opportunity come Sunday's Race 2 as it was the Boon Siew Honda Racing Team rider's turn for glory in claiming his first SS600 class win. Hot on his heels was home hero Nakarin 'Chip' Atiratphuvapat from Honda Racing Thailand. SIC Racing Team rider Ibrahim Norrodin, once again, rounded off the podium in third.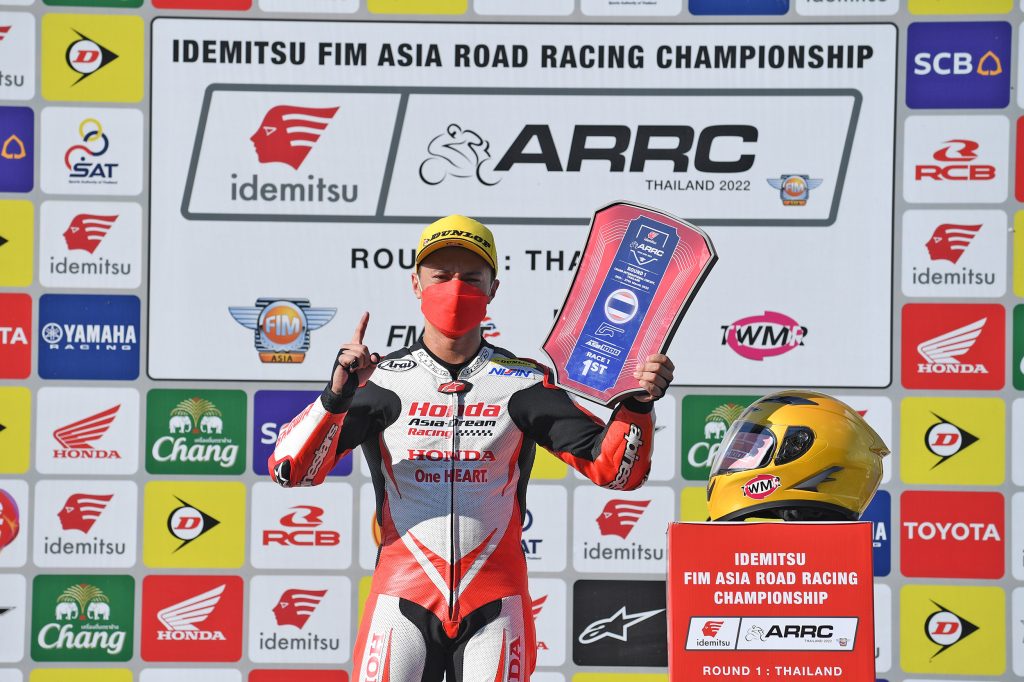 ASB1000 – Zaqhwan mounts first step towards title
Lastly, ARRC's premier ASB1000 category, the weekend saw Malaysian ace Mohd Zaqhwan Zaidi of the Honda Asia-Dream Racing with SHOWA rider chart his first win of the season in Saturday's Race 1. The win saw him edge ahead of Yamaha Thailand Racing Team rider Anupab Sarmoon in second and Japanese rider Haruki Noguchi who placed third for the SDG Motor Sports HARC-PRO Ph squad.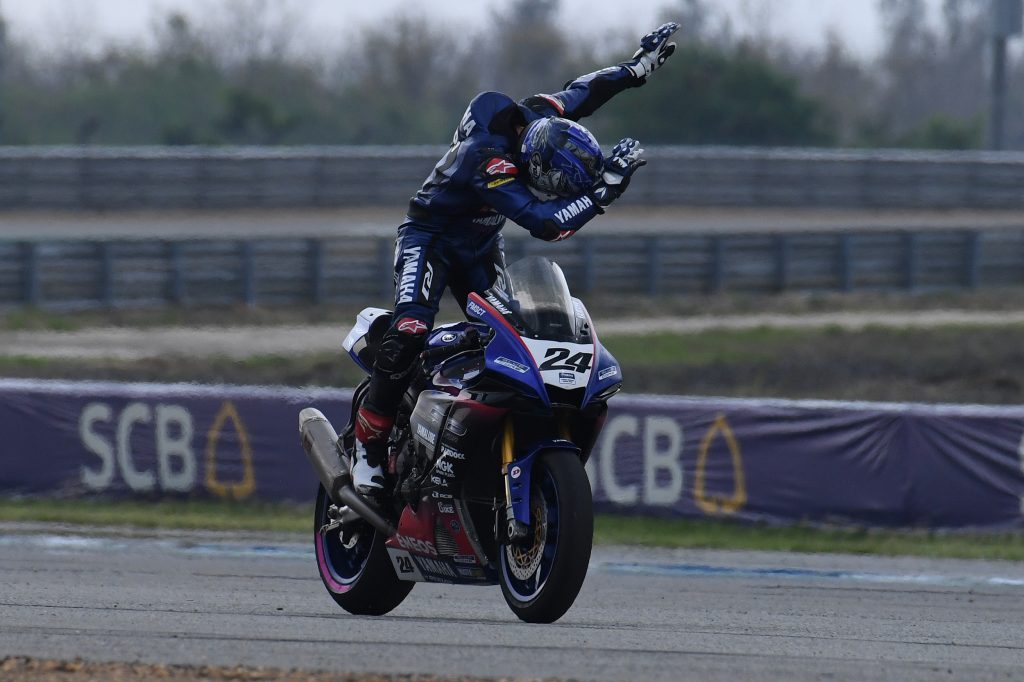 Sunday's Race 2 saw Zaqhwan having his hands full battling another Thai rider, this time in the form of Apiwath Wongthananon. The latter Yamaha Thailand Racing Team rider eventually claimed the win and relegate Zaqhwan to second instead, whilst Anupab completed his double-podium haul for the weekend just behind the Malaysian in third.
Though Zaqhwan missed out on a double victory, his efforts in Buriram were enough to see him put up a strong challenge for this year's title as he leads the class' championship standings.
Round 2: Sepang Showdown
With the season opener now done and dusted, fans can look ahead for Round 2 of ARRC 2022 scheduled from 27 to 29 May at the famed Sepang International Circuit.
Until then, you can relive all the action and watch all races from last weekend in full at the ARRC official YouTube channel.