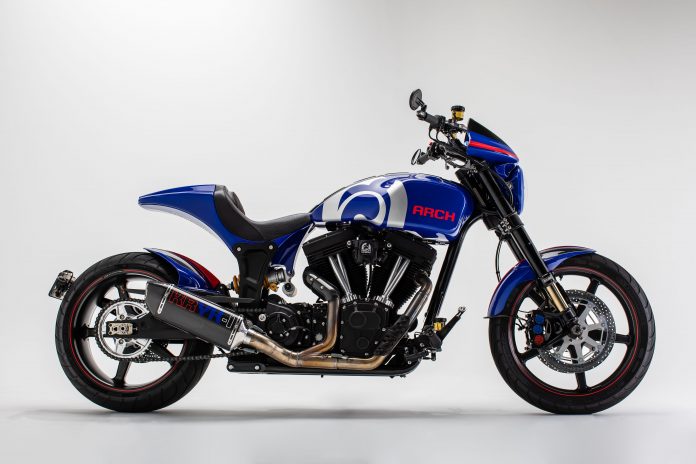 The ARCH KRGT-1 isn't the usual custom power cruiser.

The new bike features 20 major changes and 150 newly-designed components.

Power is supplied by a 124 cubic inch (2032 cc) V-Twin.

ARCH Motorcycle Company was co-founded by Keanu Reeves.
First and foremost, California-based ARCH Motorcycle was co-founded by Gard Hollinger and Keanu Reeves.
Yes, Keanu Reeves a.k.a. John Wick a.k.a. Neo.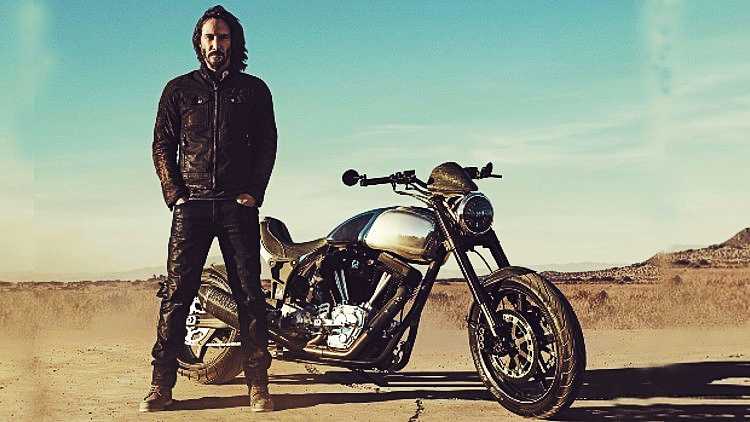 What's different about ARCH Motorcycle and the ARCH KRGT-1 is that each bike is tailored to the ergonomic and aesthetic wishes of each customer in close partnership throughout a 90-day process.
But that's just part of the the bike's appeal. It's a power cruiser that's created to charge, brake and steer.
The new KRGT-1 includes 20 major changes and more than 150 newly-designed and manufactured components. The changes include a redesigned bodywork, upgraded suspension, ergonomic enhancements, updated brake components and safety features.
Let's take a look at some of them.
ENGINE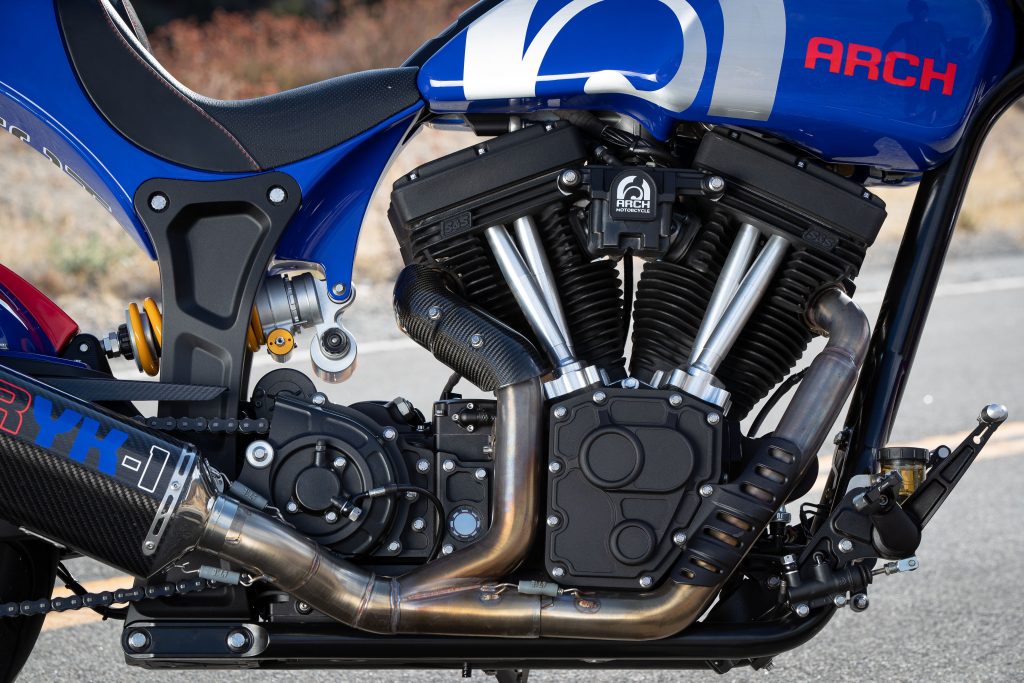 Substituting guns, lots of guns, the real firepower comes from 124 good ol' American cubic inches.
To us cubic centimetre devotees, that's 2032 cc, courtesy of the ARCH X S&S V-Twin engine.
It started as an S&S block but was custom-engineered by ARCH to feature an in-house designed downdraft induction and proprietary K&N filter.
The ARCH 2-into-1 stainless steel header and exhaust ends with a Yoshimura silencer.
The engine is EPA (Environmental Agency) and CARB (California Air Resources Board) certified.
CHASSIS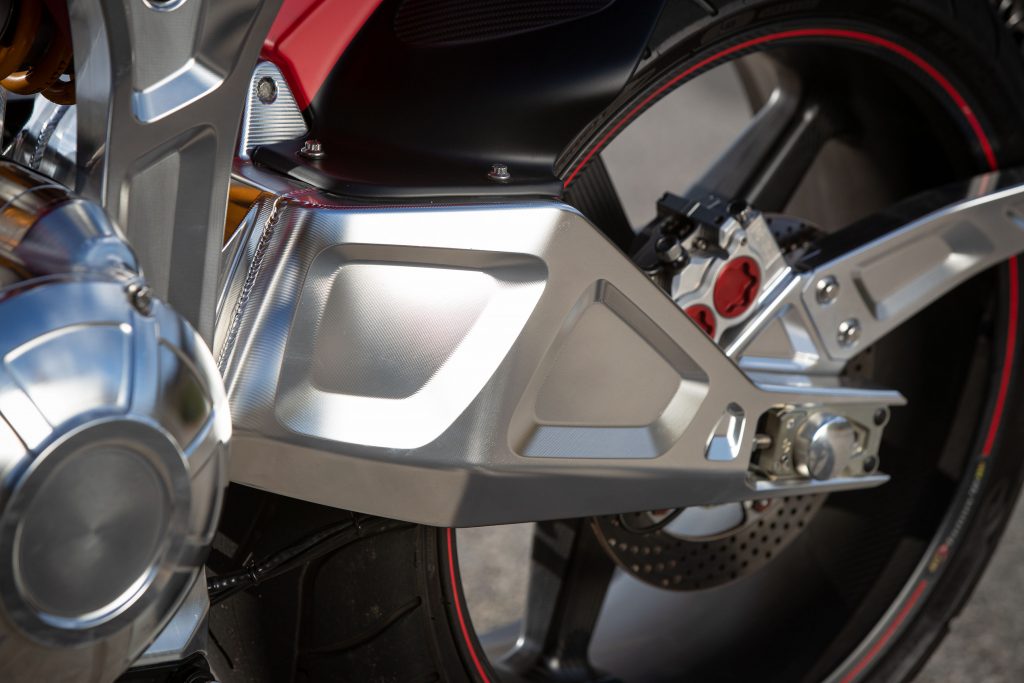 It's a cliché to say a powerful bike that couldn't handle makes for a good artificial reef, but not the KRGT-1.
Race-inspired aluminium swingarm manufactured from billet — increases rigidity and reducing unsprung weight for better handling.
The frame utilises billet aluminium side plates where the updated swingarm pivot and engine isolation mounts are attached.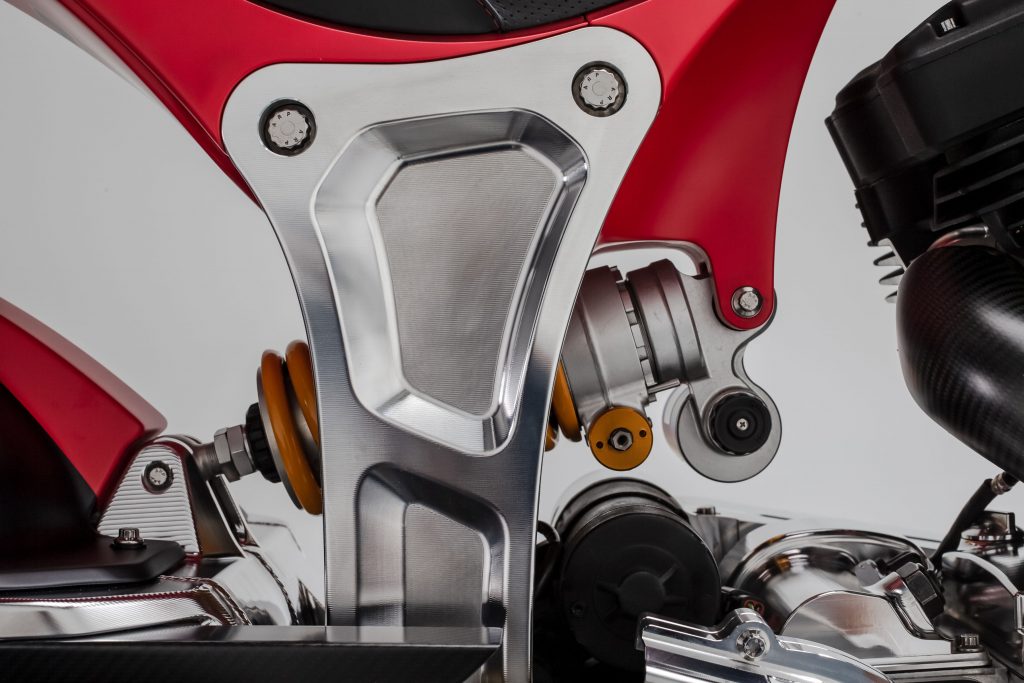 The rear suspension uses a fully-adjustable Öhlins shock which was made specifically for ARCH.
The front suspension consists of 48 mm Öhlins NIX cartridge forks. (Öhlins developed the NIX technology for World Superbike and World Supersport racing.)
The forks are held by new billet aluminium aluminium triple clamps.
BRAKES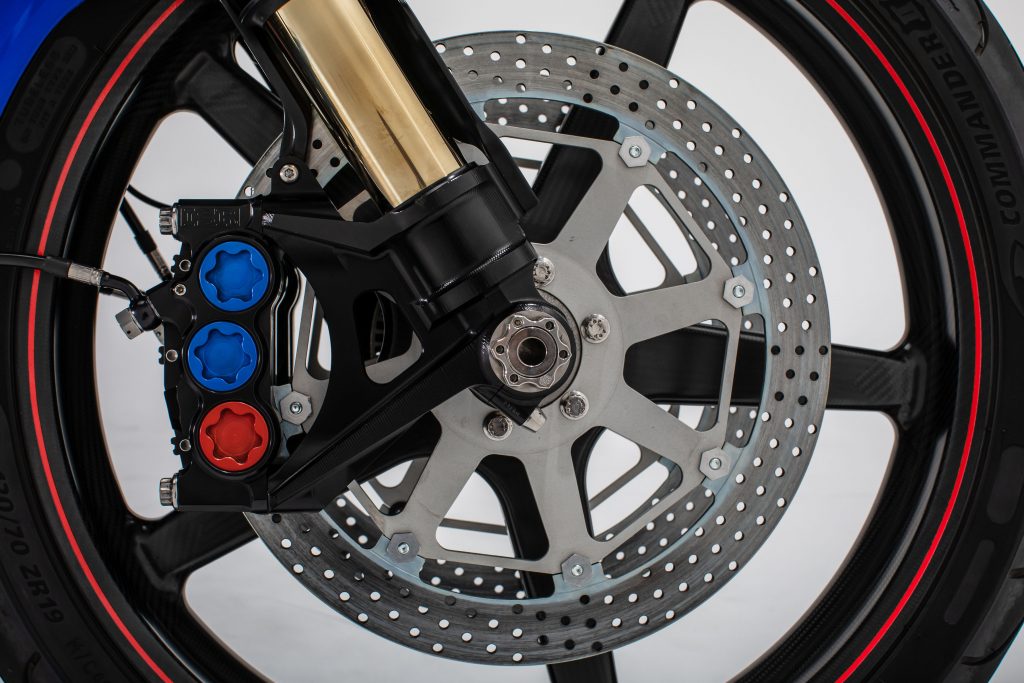 The KRGT-1 uses ISR 6-piston monobloc front brake calipers.
The diameter of the pistons were increased for even better stopping power and feel.
ARCH worked directly with Bosch to develop the dual-channel ABS.
BODYWORK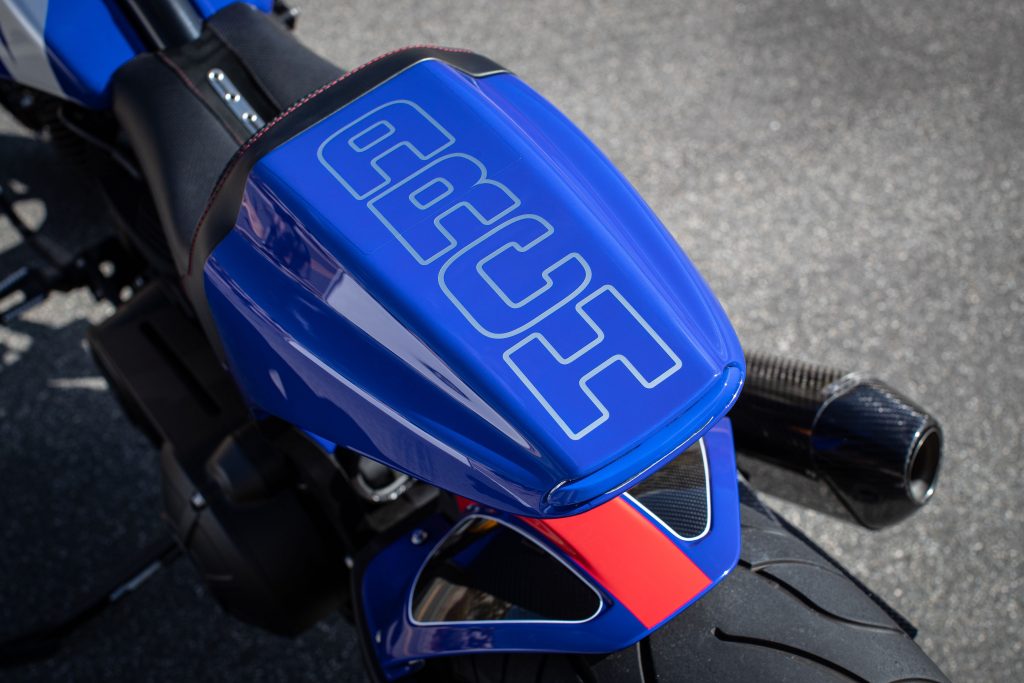 Redesigned fuel tank, tail section and seat to increase rider comfort.
The billet aluminium fuel tank has a 19 litre capacity.
Base of the seat is composite.
Redesigned, reshaped and resized cowling (flyscreen) to reduce wind buffeting.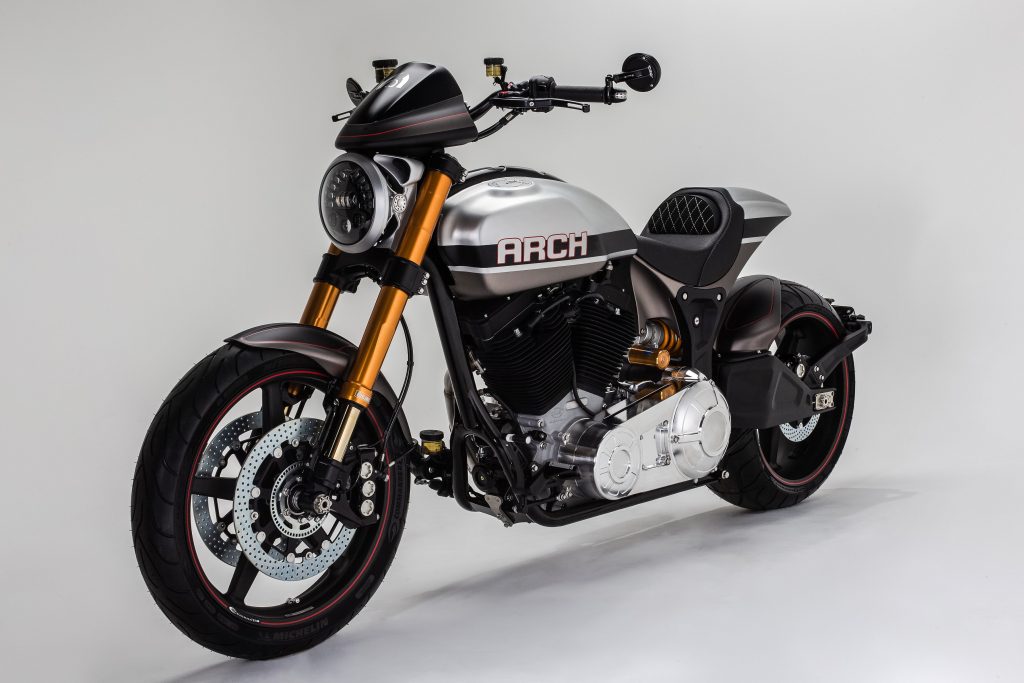 Also to accommodate a new instrument panel.
It also complements the new J.W. Speaker Adaptive 2 headlamp.
Front and rear mudguards are carbon fibre.
CONTROLS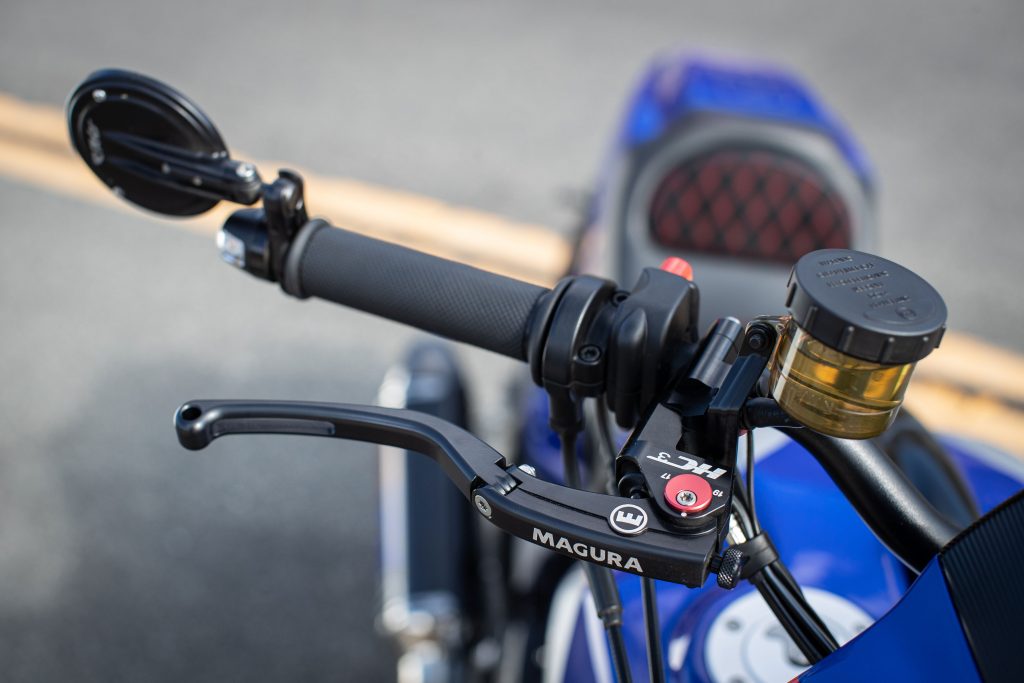 Updated hand and foot controls, using Magura clutch and front brake levers.
Black Tek (BST) five-spoke carbon fibre wheels.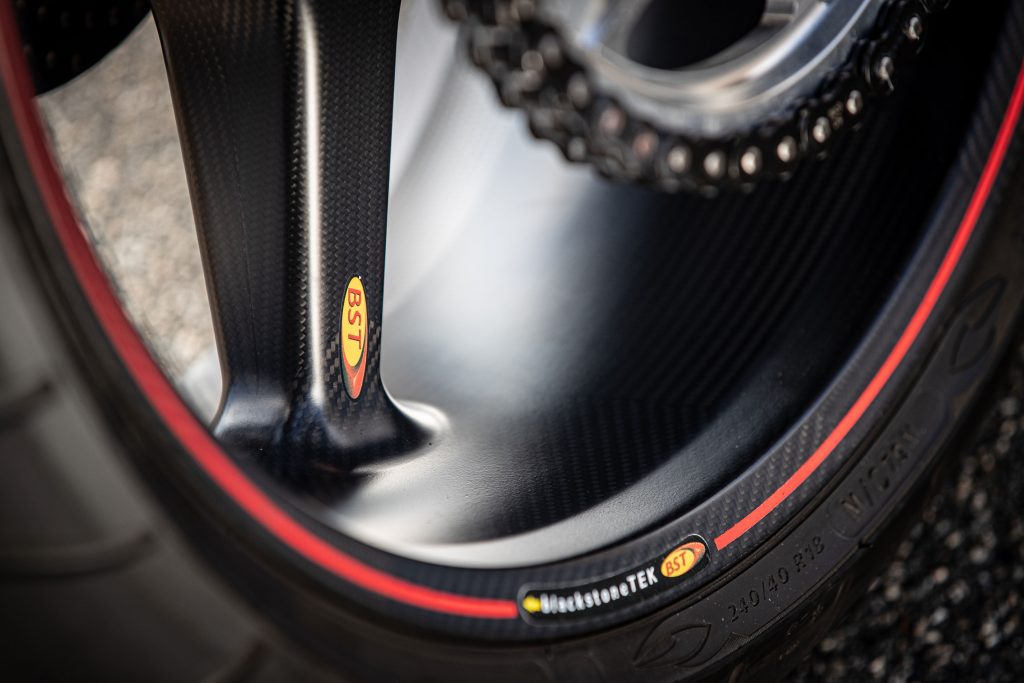 Michelin Commander II tyres — 120/70ZR19 front, 240/40ZR 18 rear.
"The KRGT-1 was originally designed to realize the potential and push the boundaries of what an American V-twin motorcycle could offer," says ARCH Motorcycle co-founder Gard Hollinger. "Our new KRGT-1 stays true to the original objective while further developing and refining the motorcycle's design and performance elements to enhance the overall riding experience."
"The new KRGT-1 delivers on ARCH Motorcycle's ambition: a beautiful and extraordinary machine that handles like no other motorcycle. Through the curves, down the straights, planted, confident, comfortable, it's an unsurpassed riding experience," says ARCH Motorcycle co-founder Keanu Reeves. "The focus on fit and finish, the detail, the execution, the exceptional quality, how the bike is made defines ARCH."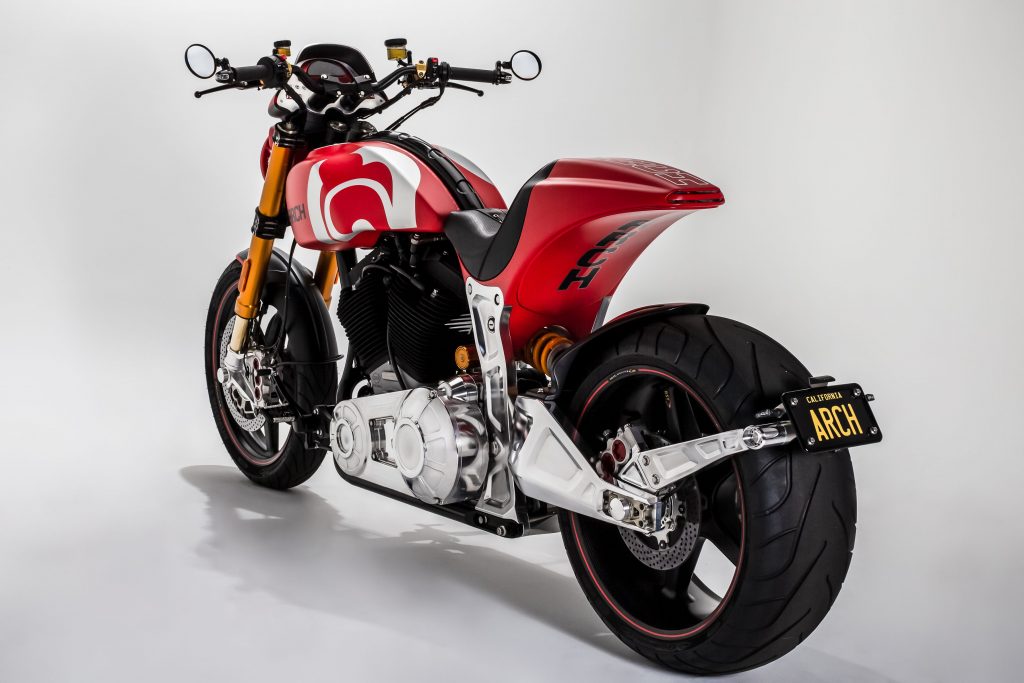 In short, the ARCH KRGT-1 isn't just a run-of-the-mill custom motorcycle. It's a unique machine that oozes appeal and desirability.
No, we don't think every purchase includes a puppy. (Sorry, we couldn't help it.)
Please visit ARCH Motorcycle Company's website for more details.