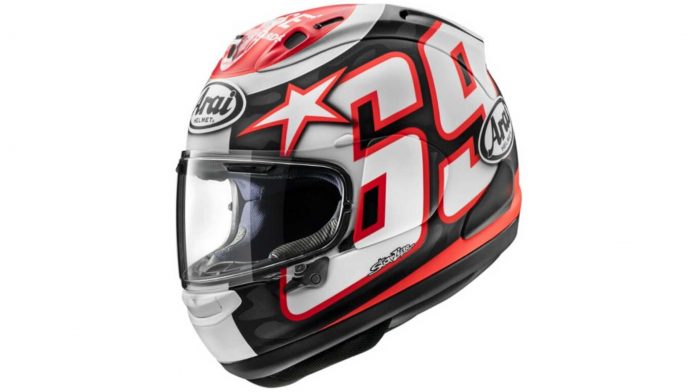 The RX-7X Hayden Reset is the latest helmet that pays homage to the MotoGP legend introduced by Arai for the new year.
Arai pays homage to the late Nicky Hayden with the latest RX-7X Hayden Reset.
The helmet features Hayden's iconic number 69. 
The helmet bears Hayden's permanently-retired number 69 on full display that also features a red, white and black livery.
Please note that while the number 69 is a reference to Hayden's career in MotoGP, it was also a number he inherited from his father. After multiple wins in his 13 years in the world championship, Hayden was inducted into the hall of fame with his number permanently retired.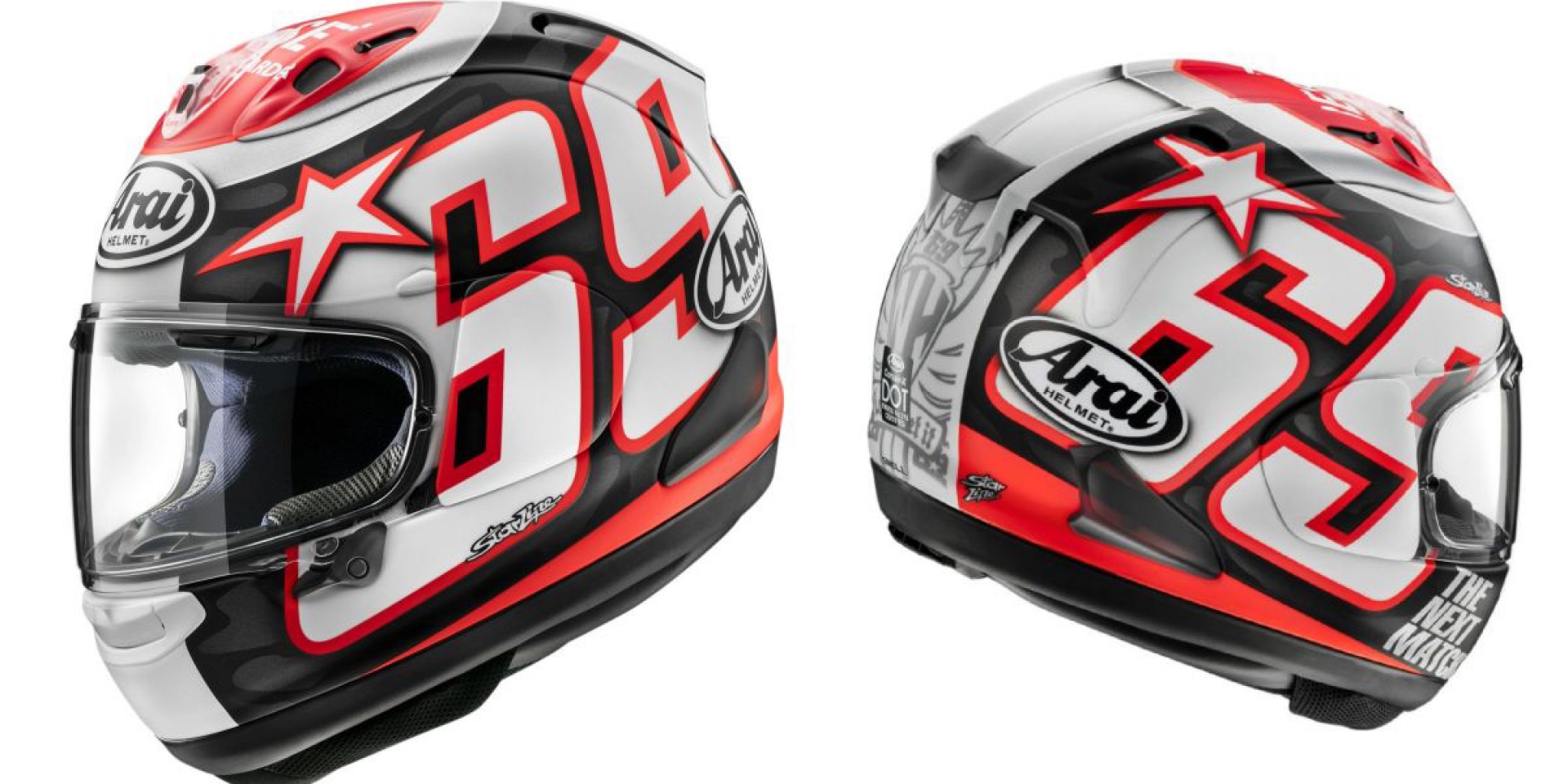 Similar to every Arai's top-of-the-range helmet, the RX-7X Hayden Reset is a track-ready helmet that meets the latest FIM Homologation and ECE22.06. 
Arai crafted the helmet from their PB-SNC2 fibreglass material, which is shaped to Arai's standard. 
The Arai RX-7X Hayden Reset also has a Pinlock fog-proof visor as standard. That said, the Arai RX-7X Hayden Reset comes in a variety of sizes, ranging from XS to XL and is priced at JPY66,000 (RM2.1k).