The recently concluded Motorcycle Live event witness a host of motorcycle manufacturers unveiling their new and upcoming motorcycle.
Arai celebrates the Isle of Man TT with a special edition RX-7V EVO helmet.
The IOMTT special helmet has been a hit since its introduction in 2007. 
However, helmet maker like Arai also took the opportunity to revealed its latest product, the Isle of Man TT Special Edition RX-7V Evo helmet.
Arai teamed up with Dudi Performance to design the new limited edition RX-7V Evo to celebrate the 2023 Isle of Man TT event. 
If you're a fan of Arai then you would know that since it first edition in 2007, every special edition TT helmets is a must have for riders around the world. 
Using the RX-7V as base, the Isle of Man TT special meets the latest ECE22.06 safety standard and offering the best sports and track riding features.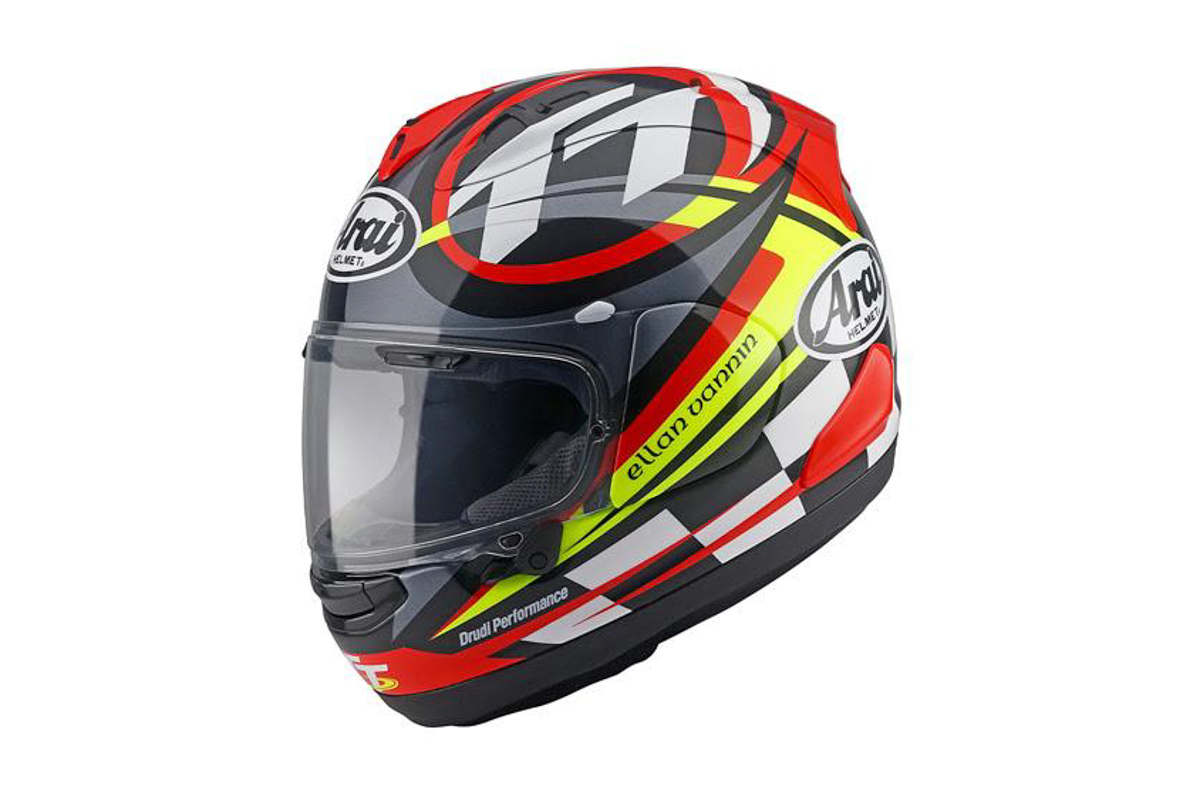 In terms of colours, the TT special RX-7V EVO comes in black, red and white colour combination along with some fluorescent yellow. Also features on the helmet is the Ellan Vannin text and TT logo. 
"We so look forward to the TT! It was great to get back to the Isle of Man again finally this year and it's an event that means so much, to us at Arai.
"We are very glad to reveal the 2023 IoM TT Limited Edition RX-7V Evo at Motorcycle Live, a highlight of our year. Drudi Performance has produced another beautiful design on our top of the range RX-7V Evo which combines the signature TT elements with fresh, flowing lines," said Ingmar Stroeven, Arai Helmet (Europe) B.V Managing DIrector. 
According to Arai, the 2023 IOM TT RX-7V EVO is expected to arrive in Q2 of 2023.