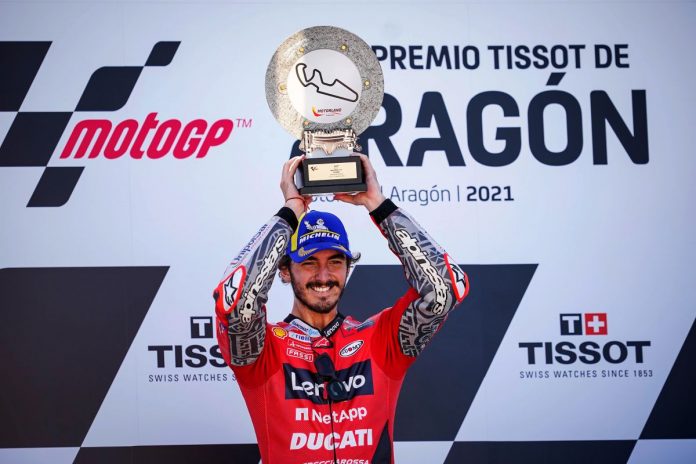 Francesco 'Pecco' Bagnaia secured his maiden MotoGP career win after a sensational display at the Motorland Aragon.
Despite leading the race since the start, the Ducati rider faced a late charge from Honda's Marc Marquez as the two exchange lead 14 times.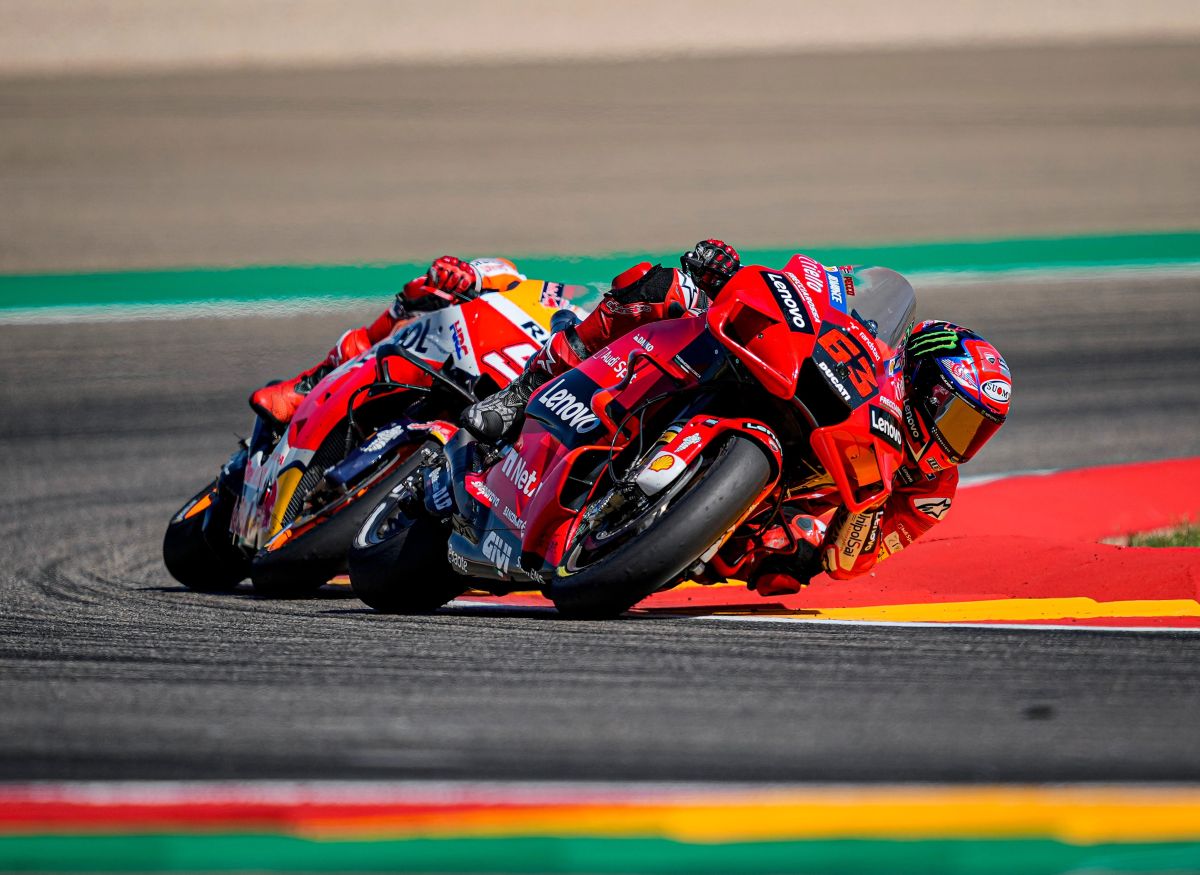 However, Bagnaia managed to withstand Marquez pressure, especially during the last 2-laps to secure his first MotoGP win.
"I have a lot of emotions today. I'm so happy! We worked a lot to achieve this result.
"Every time that we were close (to winning before), something happened. This dream to get my first victory was always far.
"To win today is a great liberation. I'm so happy. It's difficult to say something now, but to finish first is a dream come true," said the 24-year-old Italian.
Despite trying his best to challenge Bagnaia, Marquez was satisfied with his only second podium appearance of the season after Sachsenring win.
"I gave all that I had, and he did an incredible race, so congrats to Pecco. It's extra motivation for us in a difficult year.
"But, this kind of results even like this, even riding with some difficulties, we are able to fight with the top guys," he said.
Suzuki's Joan Mir secured his fifth podium of the season at third place after battling it out against Aleix Espargaro (Aprilia).
Meanwhile, current championship leader Fabio Quartararo could only secure an 8th place finish despite starting in the front row.
The result saw Quartararo world championship lead cuts to just 53pts ahead of the emerging Bagnaia.
Below are the full result: