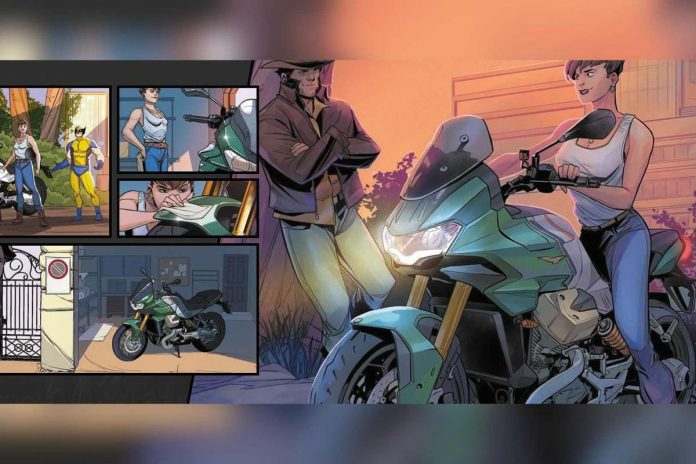 Unless you are Iron Man or Thor, superheroes need some type of vehicle to move around. 
Moto Guzzi and Marvel teamed up for a limited edition Wolverine comic book.
The V100 Mandello was chosen as Wolverine's motorcycle in the series. 
During one of the scenes in Marvel's Captain America: Winter Soldier, the star-spangled banner superhero can be seen riding the Harley-Davidson Street 750. 
In the Avengers: Age of Ultron, Black Widow rode Harley-Davidson's first electric motorcycle, the LiveWire.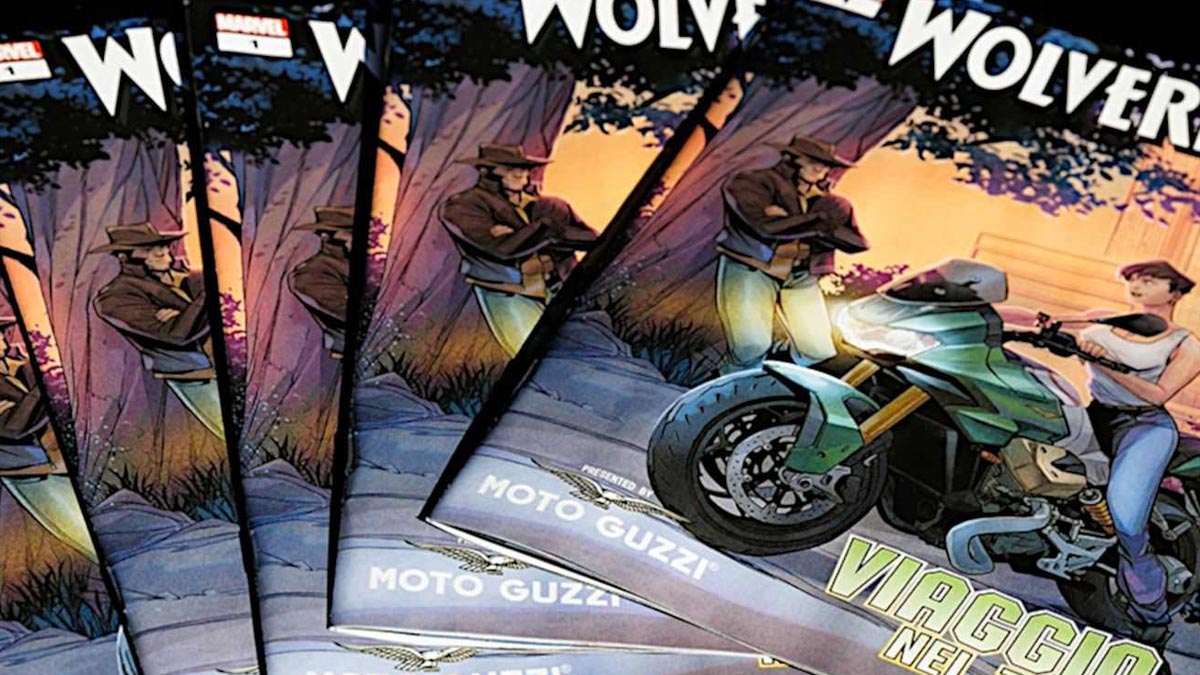 However, suppose you ever wondered what kind of vehicle X-Men's Wolverine would have in his garage. In that case, you can rest easy knowing that the adamantium-clawed (technically, his entire bone is adamantium) mutant rides the new Moto Guzzi V100 Mandello.
It turns out Moto Guzzi and Marvel have teamed up on a special-edition comic book starring Wolverine and the V100 Mandello.
The unique collaboration comic book, titled Viaggio Nel Tempo (Journey of Time), tells the story of Wolverine alongside the V100 Mandello and a V7 at some point. 
In the comic, Wolverine will face an uphill battle with the similarly adamantium-strengthened supervillain, Bullseye.
Suppose you are interested in getting your hands on the special edition comic book. The issue will be available from Moto Guzzi Museum in Mandello del Lario and participating Moto Guzzi dealerships.
However, it's not clear how many of the comic books are issued or what the price is – so it's best to reach out to the local Moto Guzzi dealership or drop them an email to find out the details.