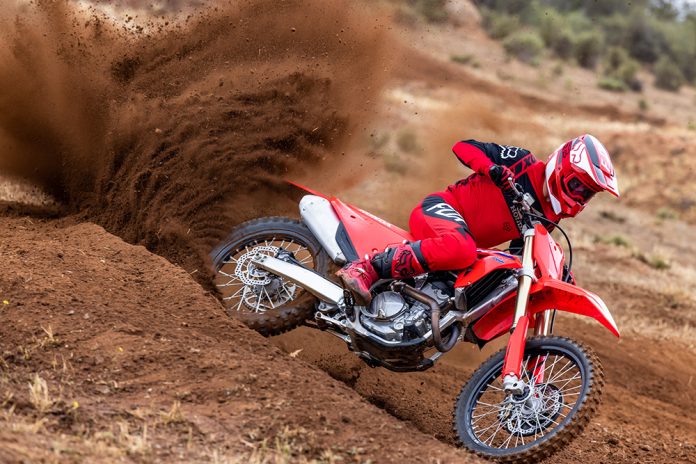 All-new 2022 Honda CRF250R is a lighter, faster and stronger MX machine than before.
MX (Motocross) fans will be delighted to know the all-new 2022 Honda CRF250R model has just been revealed. Designated as a 2022 model year offering, this dirt-buster is all-new from the ground up and featureschanges in both its chassis and powertrain.
These updates have raised the bar in terms of usable power, as well as improving handling and enhancing robust durability. Arguably key to this is the redesigned 249cc liquid-cooled and four-stroke engine.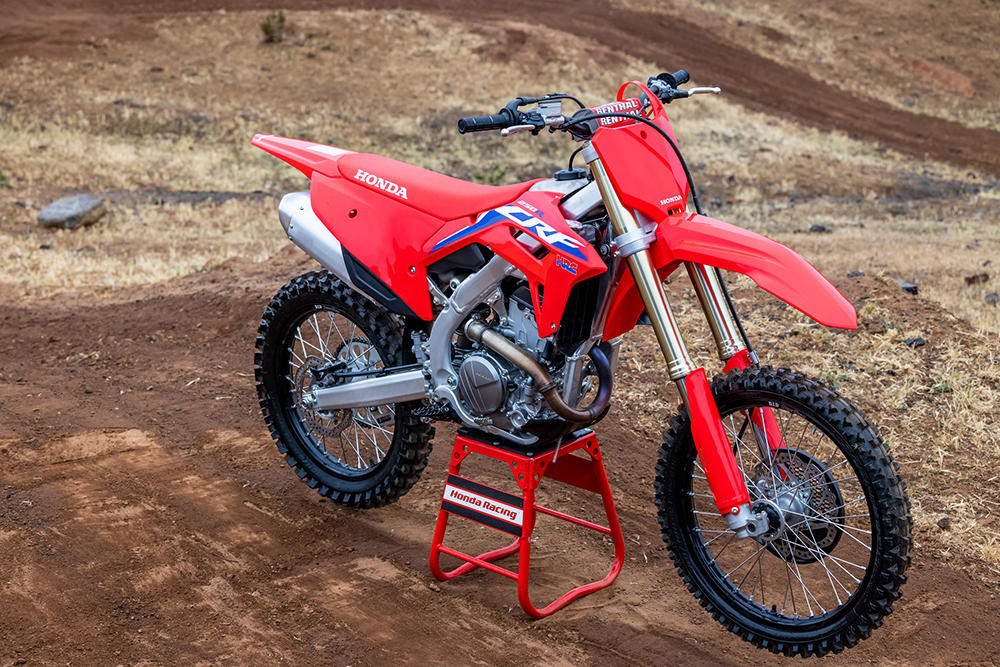 The mill now promises more low-end and mid-range power, with Honda touting 20% more power at 6,500RPM too. The outgoing model's dual exhaust layout is replaced with a lighter single exhaust setup too whilst the airbox features a 78% more clean-side air filter capacity, thus improving torque.
There are lots of durability changes too, and it includes 80% more oil flow to camshafts, thicker water pump gear, as well as a new piston and con-rod for improved strength and durability. Lastly, changes to the clutch improves its overall durability by about 21%.
As for the chassis, it borrows heavily from that of the latest-generation CRF450R, resulting in reduced weight. The redesigned frame has optimised flex characteristics – lateral rigidity is lowered by 20% now. The modern bodywork facilitates rider movement and is more easily removed.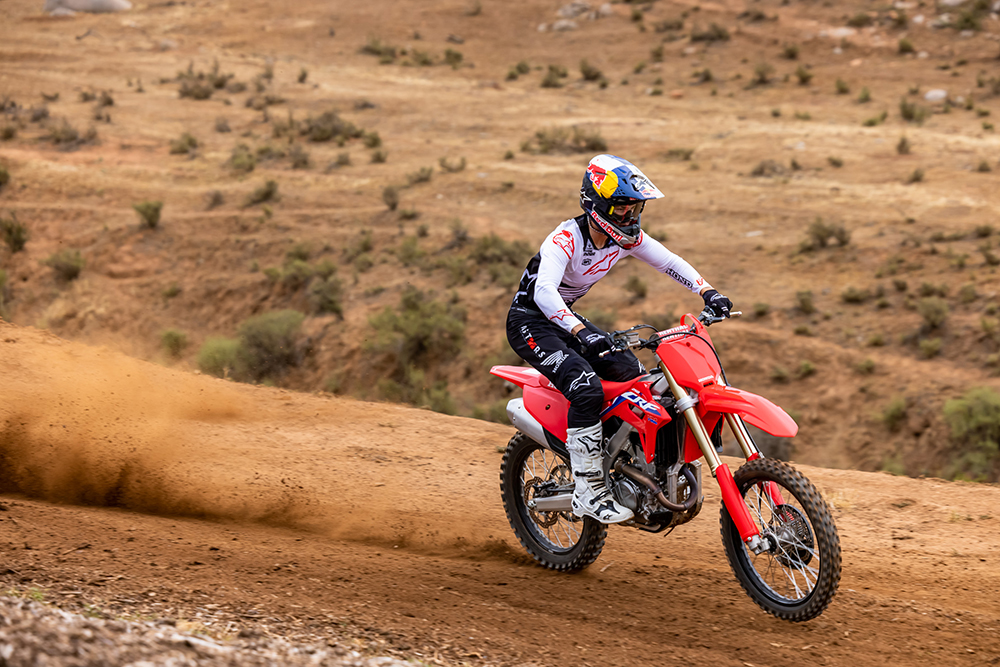 Effectively, this combination delivers reliable tracking, precise turning, as well as exemplary straight-line stability and overall rideability, not forgetting its sizeable 4kg weight reduction too.
As for availability and price, the new Honda CRF250R goes on sale later this year as early as August or September depending on market. Price figures reported online reads at AUS$12,199 – or approximately RM37,817.