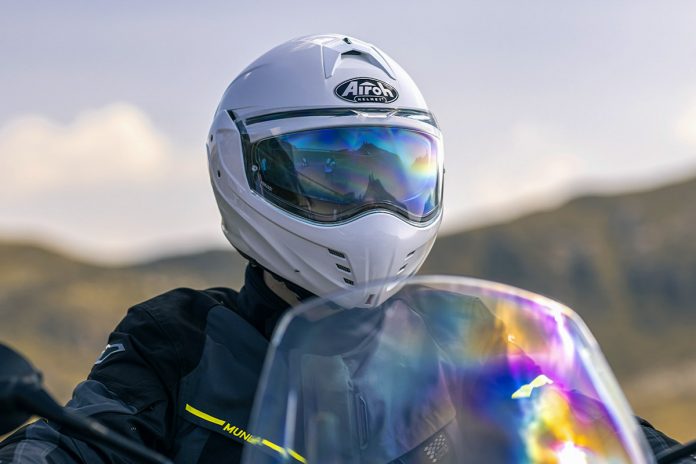 Airoh recently announced its partnership with automotive airbag specialist Autoliv to develop a concept helmet. 
Airoh is set to showcase a special concept helmet in Milan that features an airbag system.
Airoh and Autoliv worked together for the last two years to develop the new concept helmet. 
The Italian helmet maker is set to debut the world's first motorcycle helmet concept that features an integrated airbag system at the EICMA show this week.
Interestingly, Airoh and Autoliv have worked on the unique helmet for the past two years. The primary goal is to create a safe and comfy helmet that is not compromised by the airbag application. 
However, the biggest question remains regarding how the airbag system will be deployed. Hopefully, our question will be answered at EICMA. 
"To substantially reduce the number of motorcyclist injuries and deaths, we need to take a holistic approach in which we study several combined countermeasures. 
"Wearing a helmet is still the most important protection for a motorcyclist. 
"Our in-depth knowledge of crash-data, biomechanics and injury assessment tools, combined with Airoh's experience is an excellent opportunity to improve head protection for pilots and save more live," said Autoliv CEO, Mikael Bratt. 
EICMA will officially open its doors to the public on Tuesday (November 8).