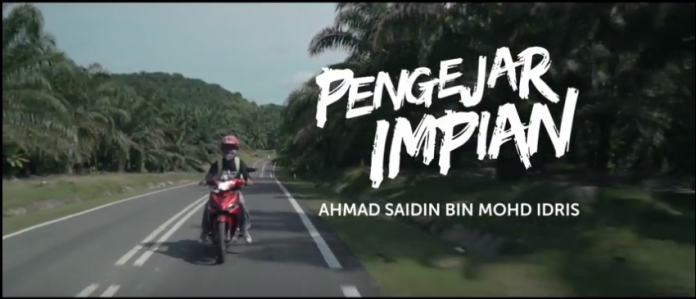 Dedication is a novelty these days. Rarely do you find someone so dedicated to a cause that he is willing to endure just about anything to create a positive outcome. We come across many quitters, so much so that when we come across someone so passionately dedicated, that it is worth celebrating that someone.
Take 40-year old Ahmad Saidin bin Mohd Idris, known as Cikgu Saidin for example. You can watch his story in the video below, and he is a perfect example of passionate dedication, a dream chaser if we may say that.
Cikgu Saidin works at the 'Sekolah Kebangsaan Lenjang' (National School of Lenjang) as Assistant Headmaster of Co-Curricular activities at the school. Lenjang is a rural town in the Malaysian state of Pahang, and though it has basic amenities like water, electricity and even internet, the road conditions can be bad, making travelling a nightmare.

Cikgu Saidin's daily routine involves waking up at 5am, stopping at a nearby mosque for the morning prayers, and then riding 65 kilometres to work one way. That is a total of 130 kilometres on commuting alone. And it is not just your regular type of commuting, as Cikgu Saidin explains in the video, part of his commute is done on good tarred roads, and the other half is done on bad, muddy and dirt roads. And his bike is not your typical, high capacity, dual-purpose bike which would make his commute a lot more comfortable, but rather he rides a normal 'kapcai' (underbone) type of motorcycle.

Because his commute can be quite treacherous, Cikgu Saidin maintains the bike himself, changing the lubricant and oil filter himself every 1000 kilometres. And his lubricant of choice? Cikgu Saidin prefers Petronas Sprinta with Ultraflex, and it is easy to understand why.

Petronas Sprinta with Ultraflex is specially designed to deal with heavy traffic, heavy daily usage and heavy loading. This specially formalised lubricant is designed to tackle rattling noises and improves sluggishness of a motorcycle by enhancing cleaning, resisting oil thinning by using a strong oil film, and improving lubricant stability.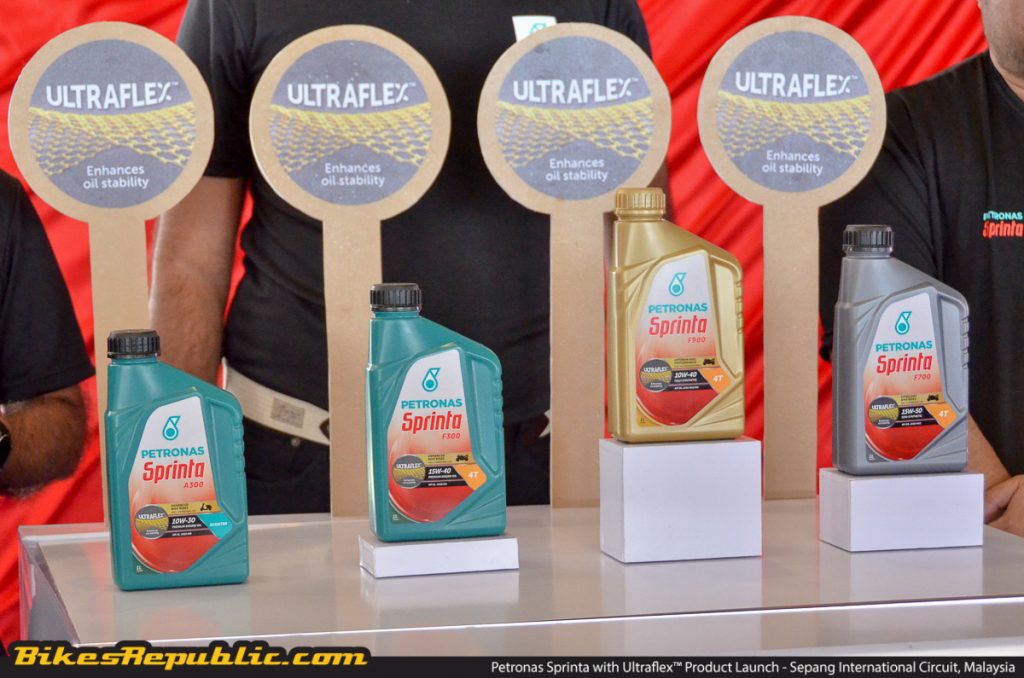 With this, the lubricant performs at its best at all times without performance deterioration over time. The lubricant actively tackles high shearing which usually results in the loss of lubricant viscosity or oil thinning, and also keeps an engine running cool which improves sluggishness.
According to research, the Petronas Sprinta with Ultraflex lubricant is able to outperform conventional lubricants by removing up to 55% more oil deposits. And it can resist oil thinning by up to 41% better than the industry standard because of a specially adapted oil film. By combining all these specially designed characteristics, riders like Cikgu Saidin who have to endure the harshness of extraordinary everyday commutes, can rest easy knowing that his engine is well taken care of.
These are all elements that help ease Cikgu Saidin's daily commute, and even of those like him. For those who, like Cikgu Saidin, have to endure a long and treacherous daily commute, the right type of lubricant is able to make the trip a lot more manageable and comfortable. Engine heat for example, can be very bothersome over long distances, but lubricants such as Petronas Sprinta with Ultraflex is able to lower operating temperatures and thus make the commute more comfortable for the rider.
The same goes for engine vibrations as well, the lesser the vibrations, the better the journey, and that is exactly what riders like Cikgu Saidin need for their stressful commutes, and that is what Petronas Sprinta with Ultraflex delivers. You wouldn't expect anything lesser for a man who is so dedicated to his job as a teacher that he treats his students as his family. In the video above, Cikgu Saidin wipes away tears as he speaks about his passion for teaching and how he considers himself to have two families; his own at home, and his students in school.
A true to word "Dream Chaser" like Cikgu Saidin is a rarity in today's world, a man so driven by passion that such a long and difficult daily commute almost seems like nothing, helped in part of course by the advanced lubricants of Petronas Sprinta with Ultraflex.