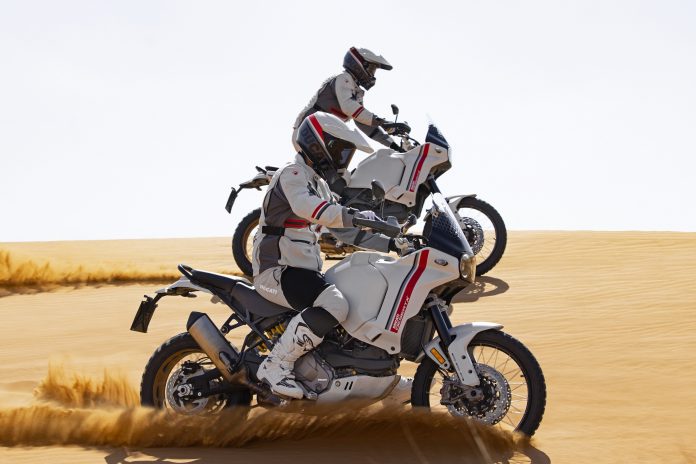 As we are about to march into the new year, motorcycle manufacturers have been busy updating their 2022 portfolio.
The conclusion of EICMA 2021 showcased a host of manufacturers proudly presenting their 2022 motorcycles, while some decided to rely on online presentation.
Despite each manufacturer's wide range of models, the adventure segment is the one to look out for next year.
Here are the top seven all-new adventure bikes to look out for in 2022:
1 .Aprilia Tuareg 660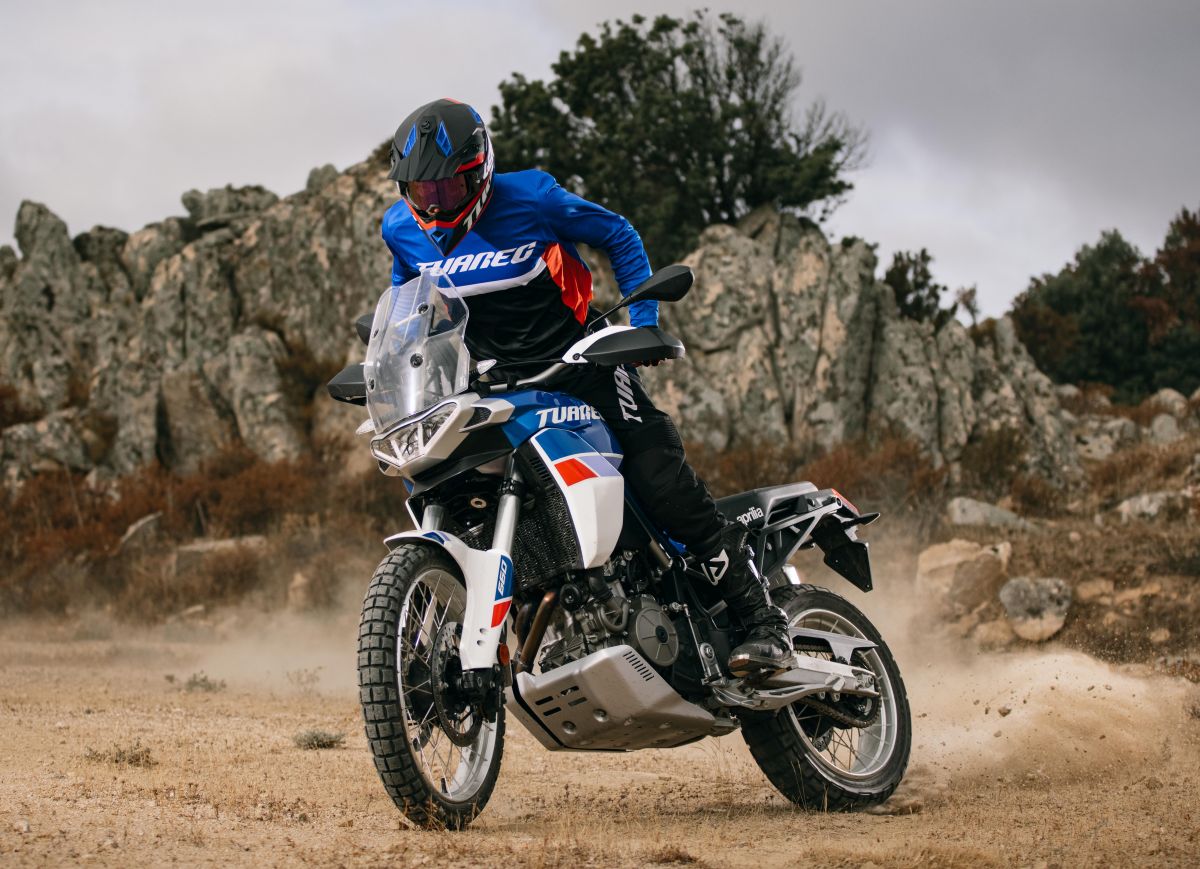 Aprilia's officially unveiled the 2022 Tuareg 660 in November and instantly became a hit among ADV fans.
Weighs at just 186kg, the Tuareg is set to become a fan favourite thanks to Aprilia'sAprilia's latest 660cc parallel-twin with a 270-degree crank engine.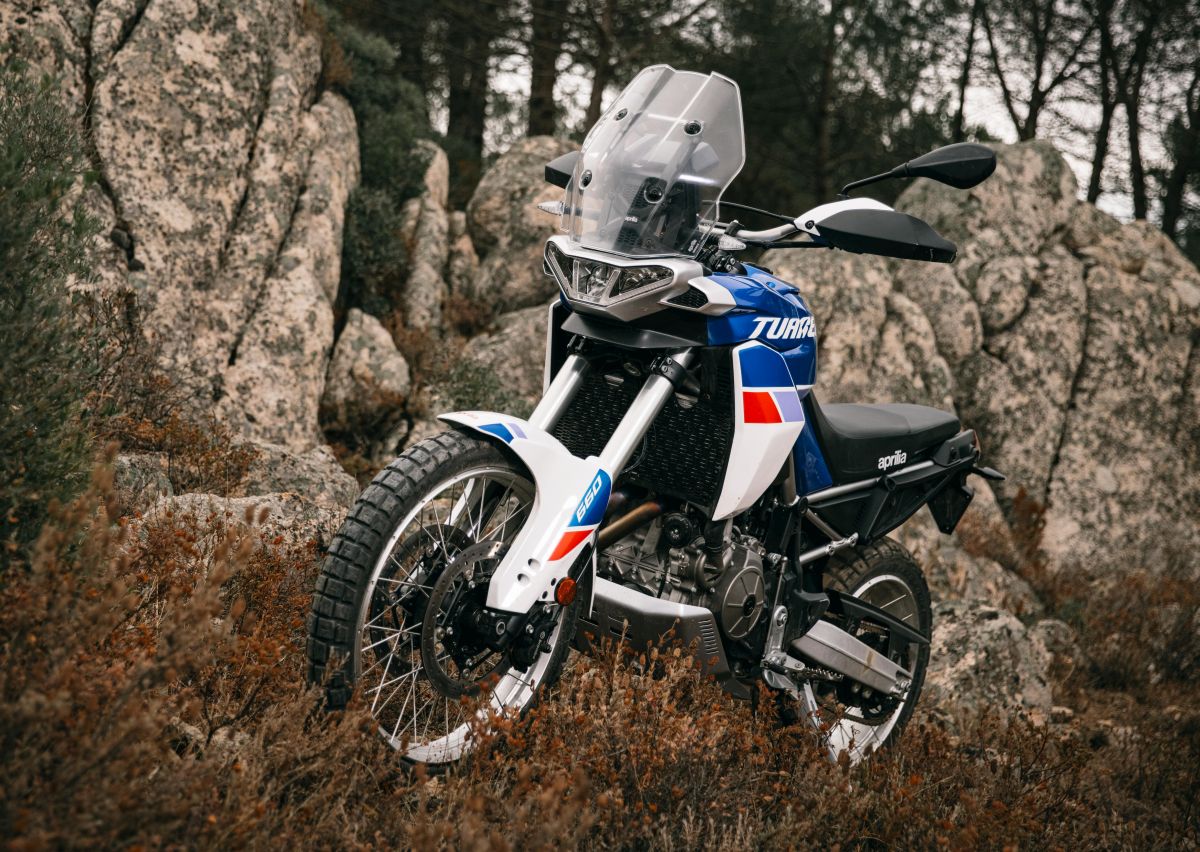 Despite being detuned to make 80hp and 70Nm, it features a host of technological advancements, including Aprilia Performance Ride Control (APRC), traction control, riding modes, engine brake settings, and cruise control that can be accessed via a 5″ TFT display.
Equipped with a 21″ and 18″ front/rear wheel, the Tuareg 660 is definitely one of the top ADV bikes to look out for.
2 .Husqvarna Norden 901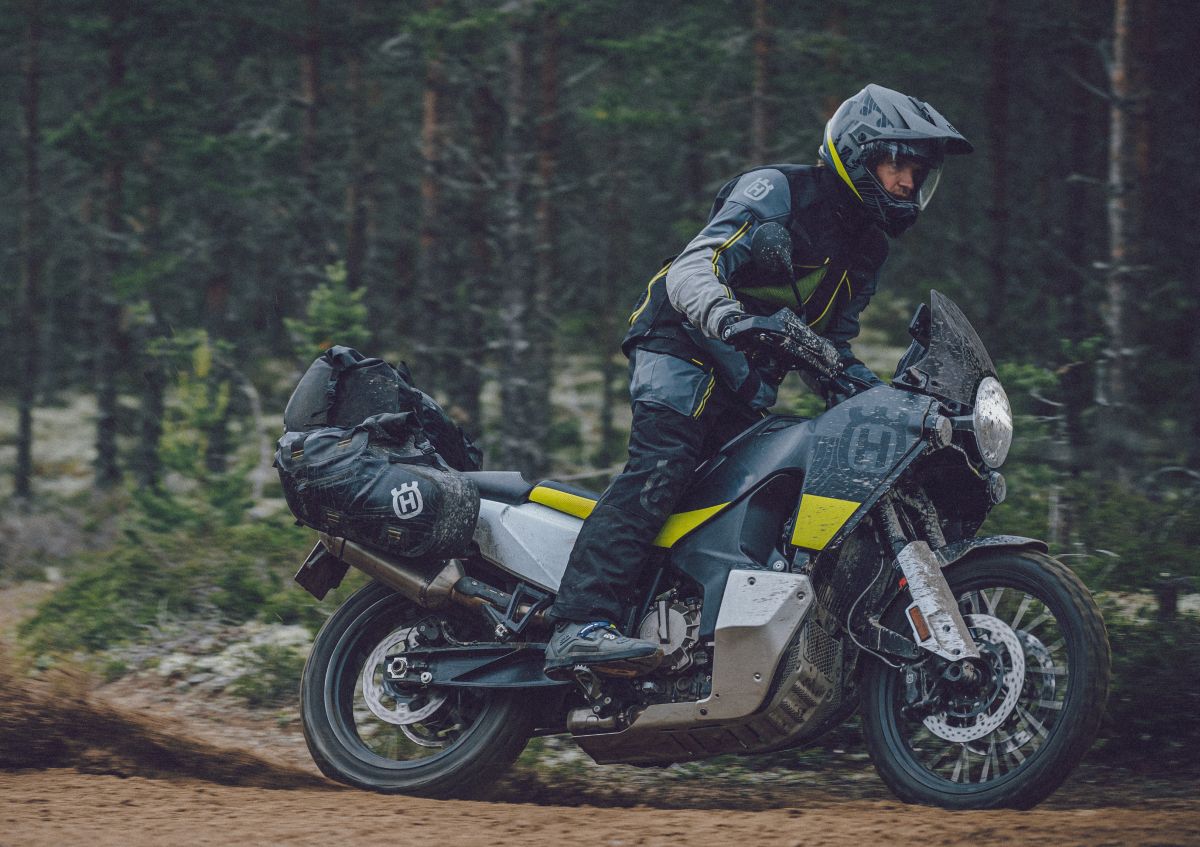 The Norden 901 is definitely one of the most beautifully designed ADV bikes ever built by Husqvarna, despite its first attempt at building a dual-purpose motorcycle.
Underneath the sick fairing sits an 890cc parallel-twin engine (taken from KTM'sKTM's 890 Adventure) that makes 103hp and 100Nm.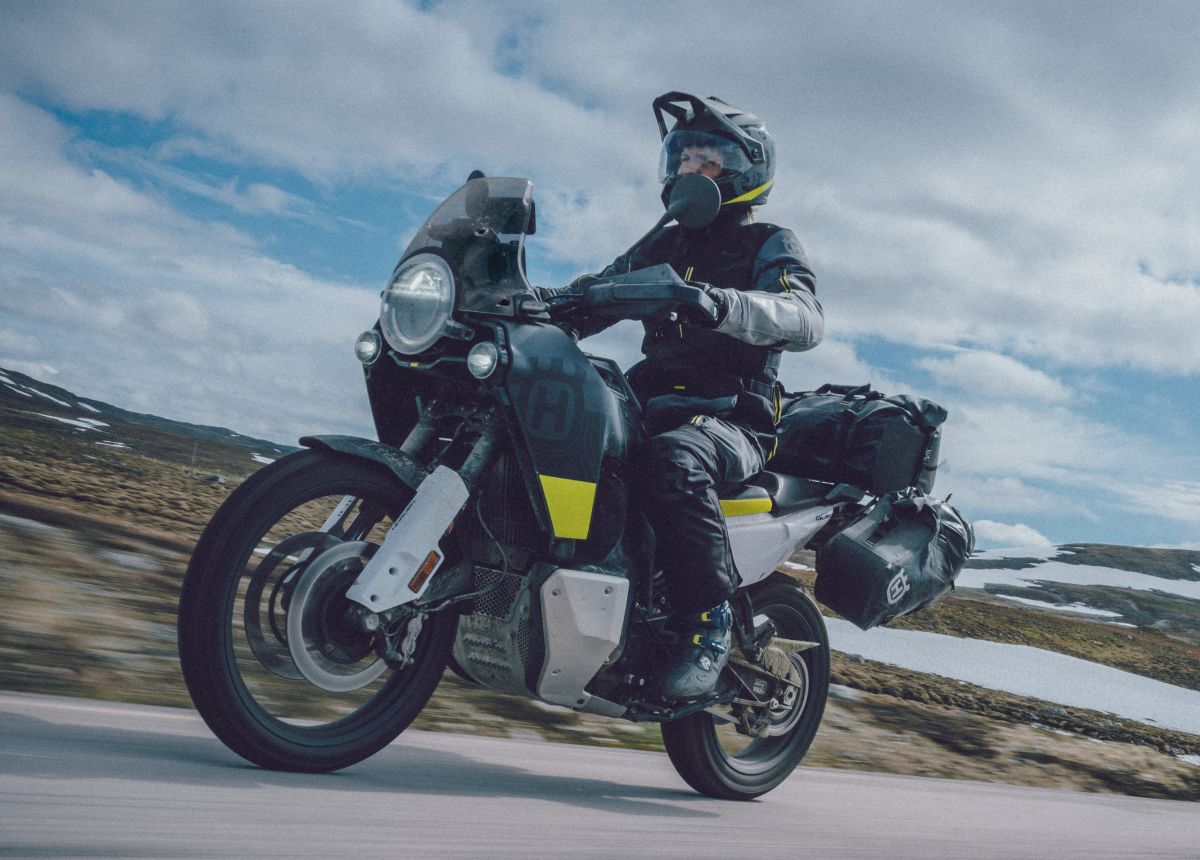 Despite sharing the same engine with the 890, the Norden features taller suspension travel from the WP Apex suspension setup, 215mm and 220mm, as opposed to KTM's 200mm.
The Norden 901 also come equipped with traction control, cornering ABS, auxiliary LED lights and a quickshifter.
With a 19L tank, the Norden 901 is definitely should be on your list if you're looking to get some range week in week out.
3. Benelli TRK 802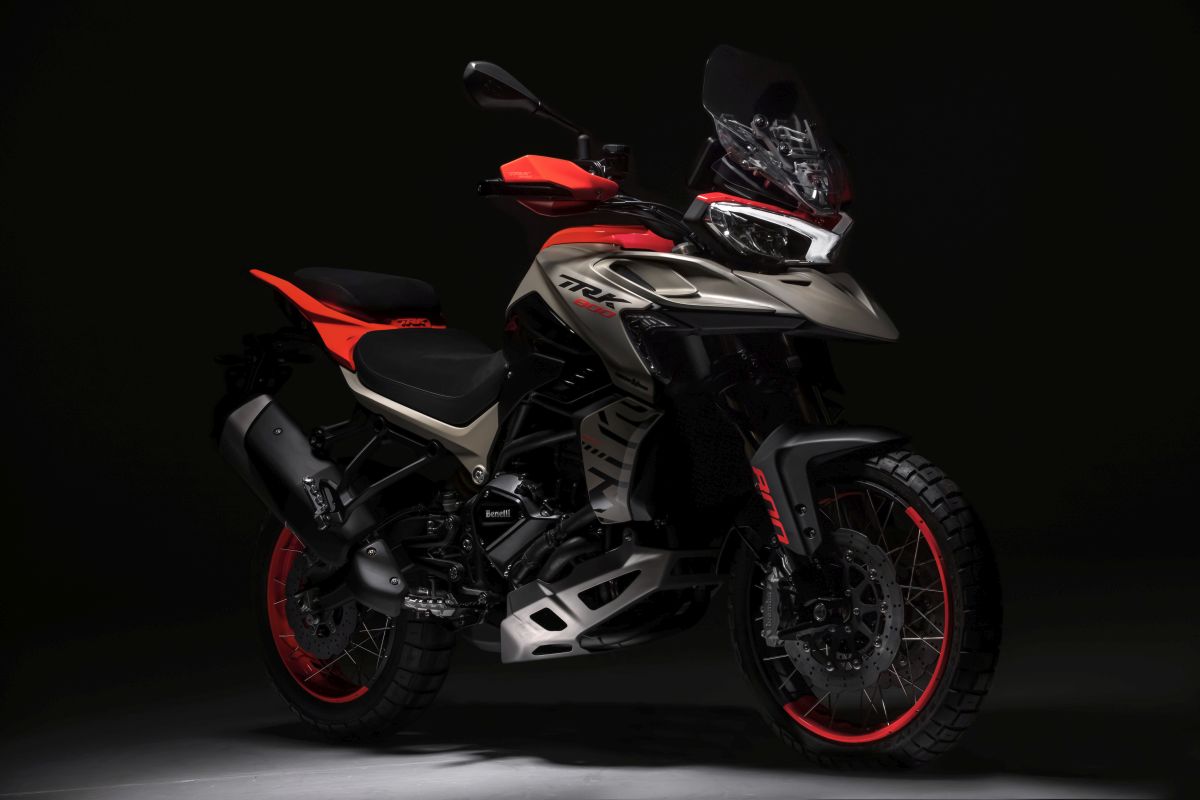 There has been no shortage of middleweight adventure bikes debuting at EICMA, and the upcoming Benelli TRK 802 is the most surprising.
Continuing the success of Benelli'sBenelli's TRK 502 that debuted in 2015, the TRK 802 makes a good 76hp and 67Nm @ 6,5000rpm.
As usual, the TRK 802 is a bit underpowered and a bit overweight (dry weight rated at 226kg) to be a hardline competitor of the other European and Japanese models; however, it makes a strong offerings thanks to its design and ridiculously affordable price tag.
Moreover, you get decent specs, including Brembo'sBrembo's brake, a full LED light setup with DRL and a fancy 7-inch TFT display.
4. MV Agusta Lucky Explorer 9.5 & Lucky Explorer 5.5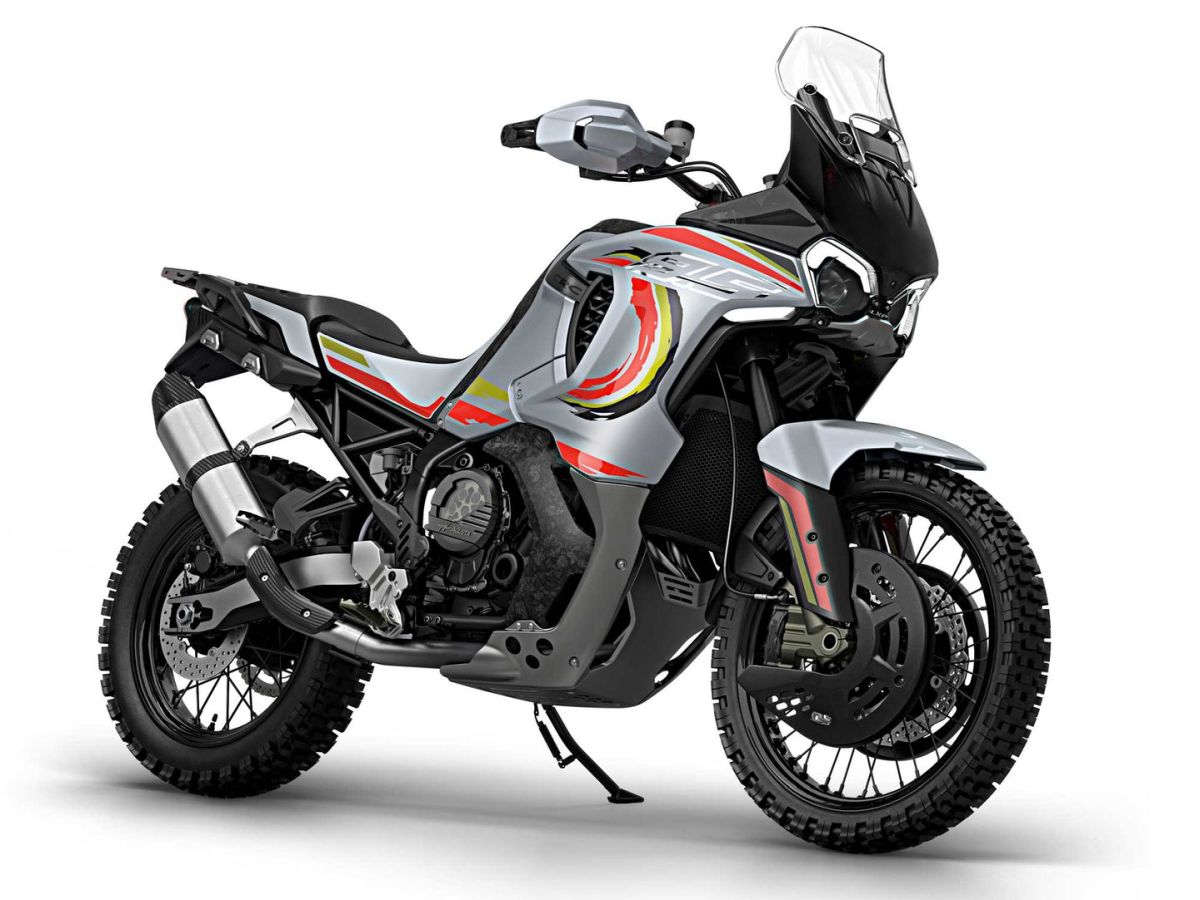 MV Agusta has officially announced its first attempt into the adventure-bike scene with the introduction of two near-production prototypes at EICMA 2021.
The Lucky Explorer 9.5 features a new 931cc 3-cylinder powerplant that makes 123hp and 102Nm, while the Lucky Explorer 5.5 is equipped with 550cc parallel-twin engine co-developed with a Chinese manufacturer, Qianjiang Motorcycles.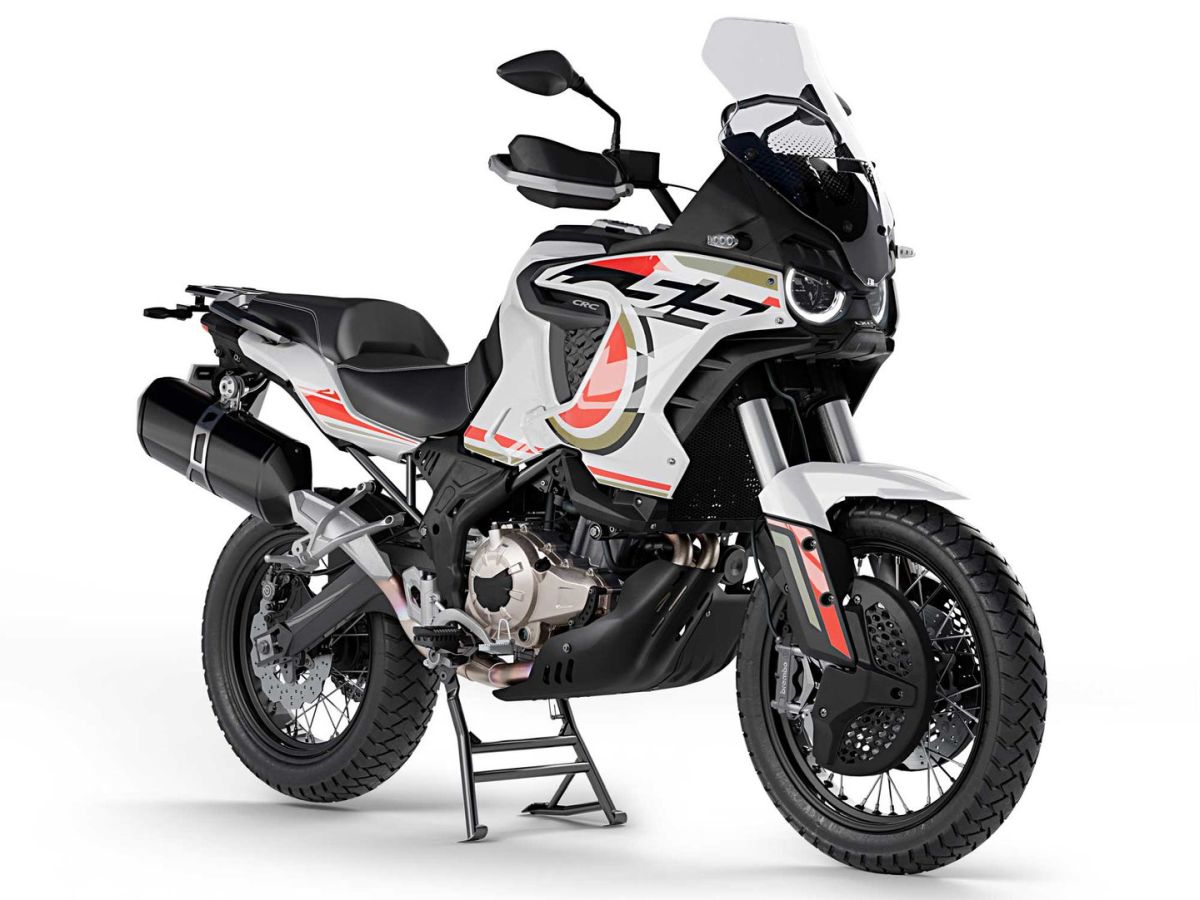 The two motorcycles also adopt the same Lucky Strike-inspired colours featured on the iconic Cagiva Elefant.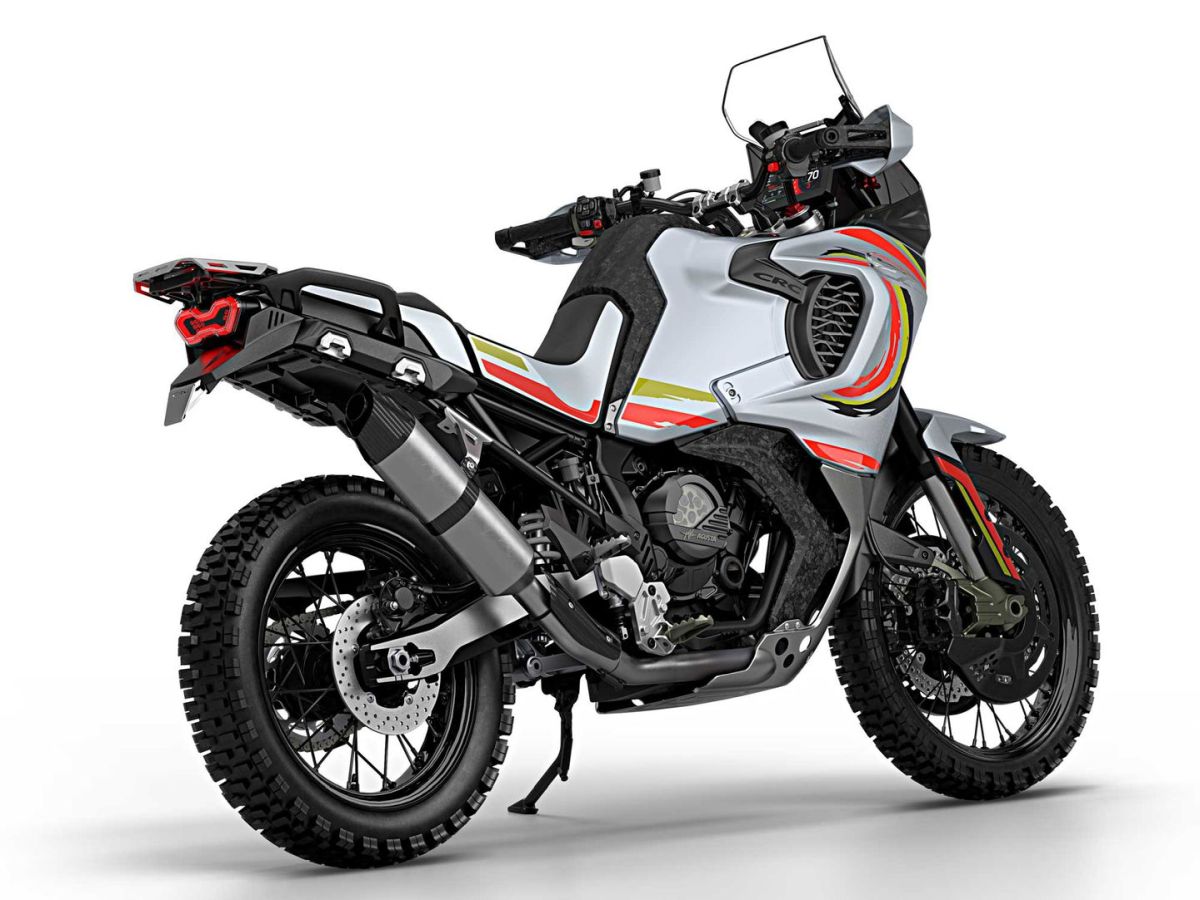 The 9.5 comes with two transmission types: a Rekluse automatic clutch and a semi-automatic electronic actuated transmission similar to the Honda CRF1100L Africa Twin DCT'sDCT's.
5. Triumph Tiger 1200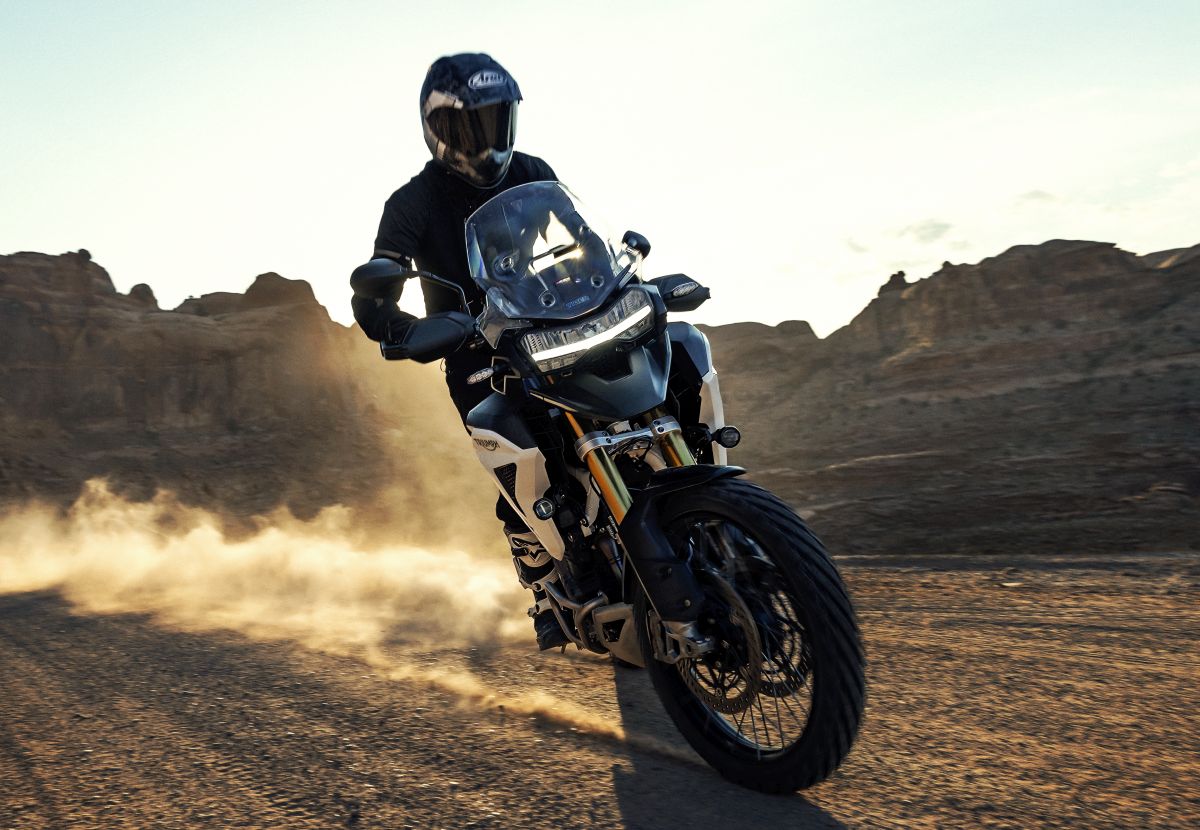 Triumph Motorcycles has officially unveiled its top of the line Tiger range with the heavily updated Tiger 1200.
According to Triumph, the construction of the new Tiger 1200 focused solely on creating lighter and much powerful ADV bikes with class-leading handling and specs on and off-road.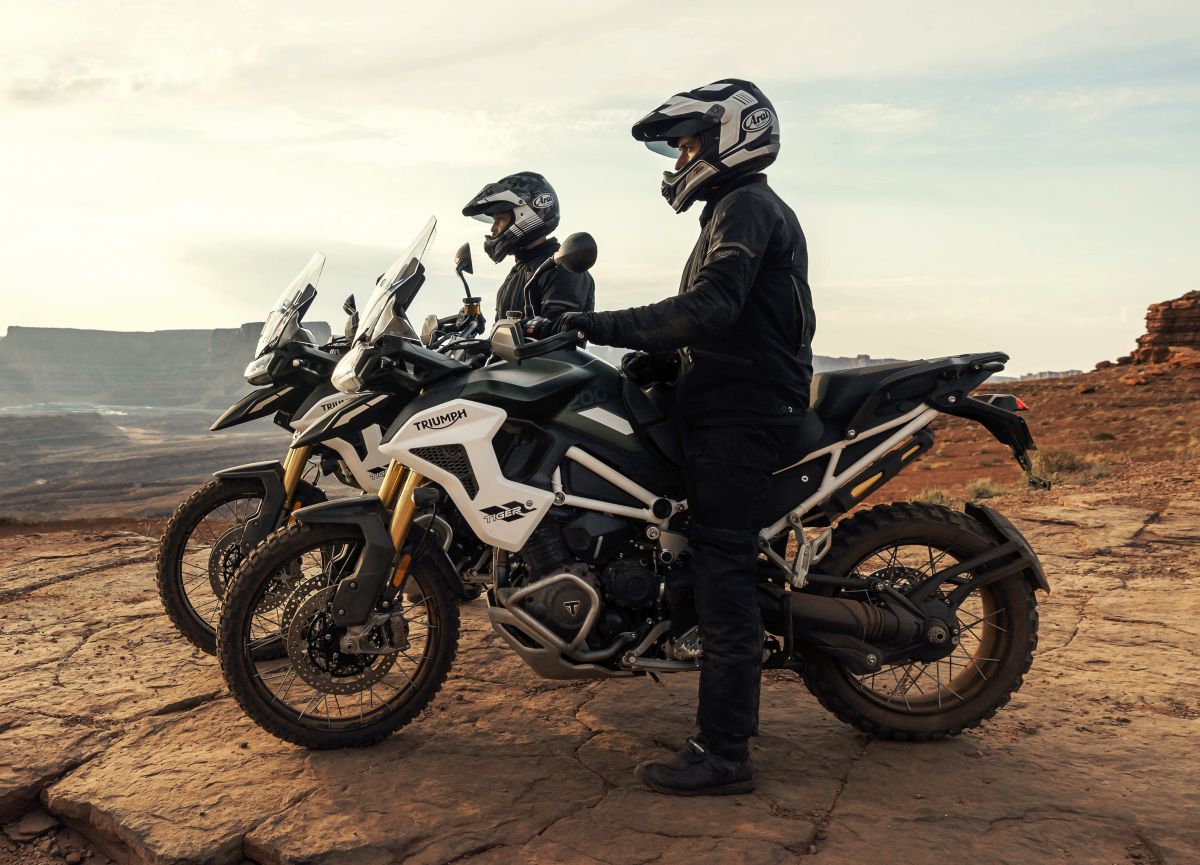 At the centre of the building is an all-new T-Plane crank engine that was previously introduced on the Tiger 900 range.
The all-new 1160cc powerplant now makes 147hp @ 9,000rpm (8.5hp increase than the previous generation) and 130Nm @ 7,000rpm (8Nm up).
The Tiger 1200 now features GT and Rally edition with the new Explorer version that boasts a 30L fuel tank, higher-spec kit, and added electronics.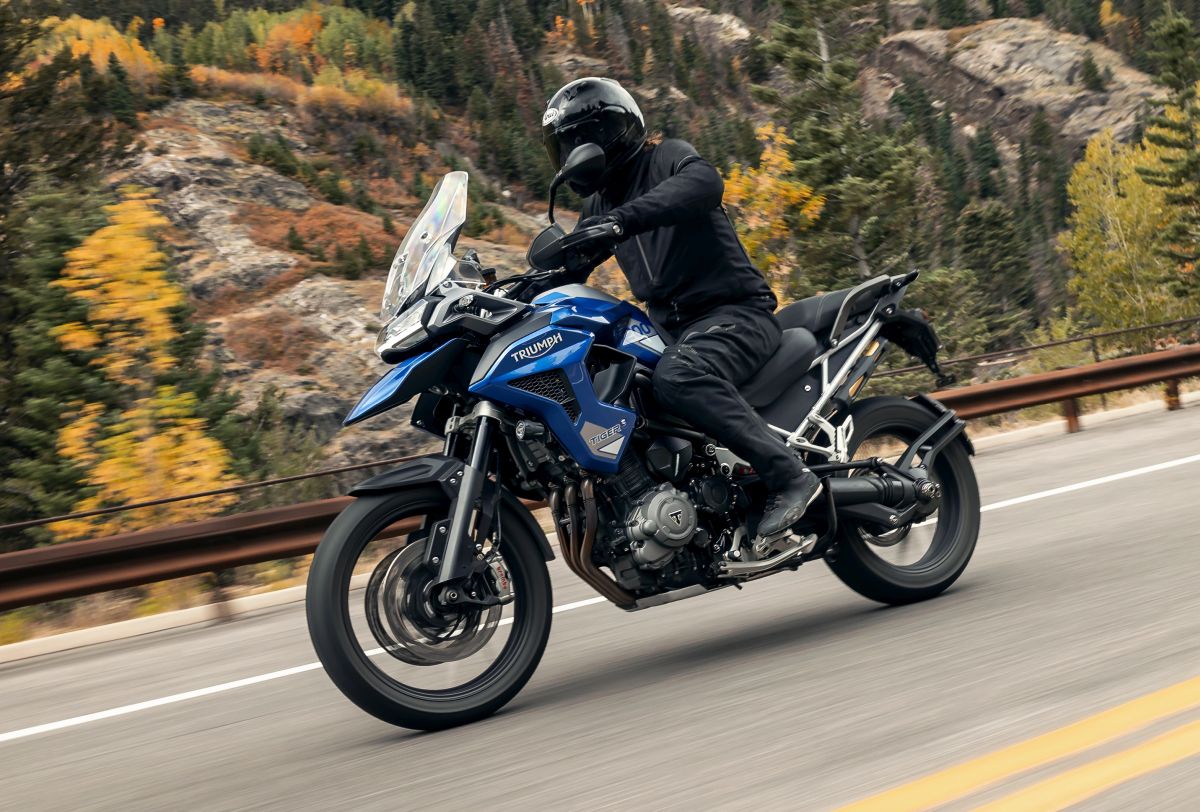 The Tiger 1200 GT and GT Pro features semi-active Showa suspension and gets a 19-inch front and 18-inch rear cast aluminium wheel, while the Tiger 1200 Rally and Rally Pro are equipped with 21″ front and 18″ rear tubeless rims for superior off-road handling and ability.
However, the Triumph Tiger 1200 Explorer gets an impressive blind spot detection system developed by Continental, which is considered to be a huge selling point for any ADV bike these days.
6. Ducati DesertX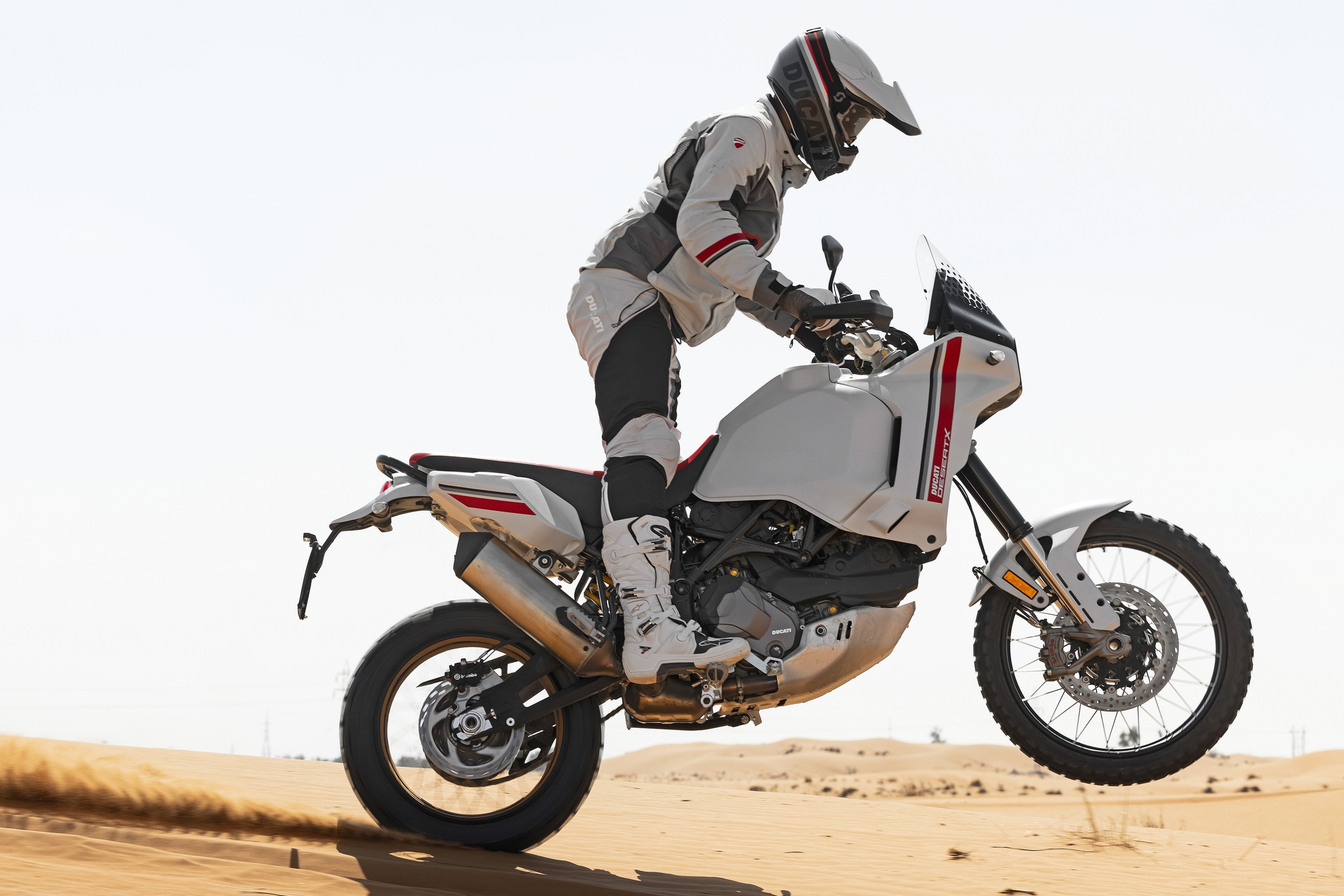 If your 2022 vision is to dream big, we suggest you to 'Dream Wilder' with Ducati's latest addition, the 2022 DesertX.
Heavily inspired by the rally raiders that competed in the Paris-Dakar Rally during the 80s and 90s, the DesertX appears in heavy off-road elements combined with distinctive twin circular LED headlights with DRL (Daytime Running Light).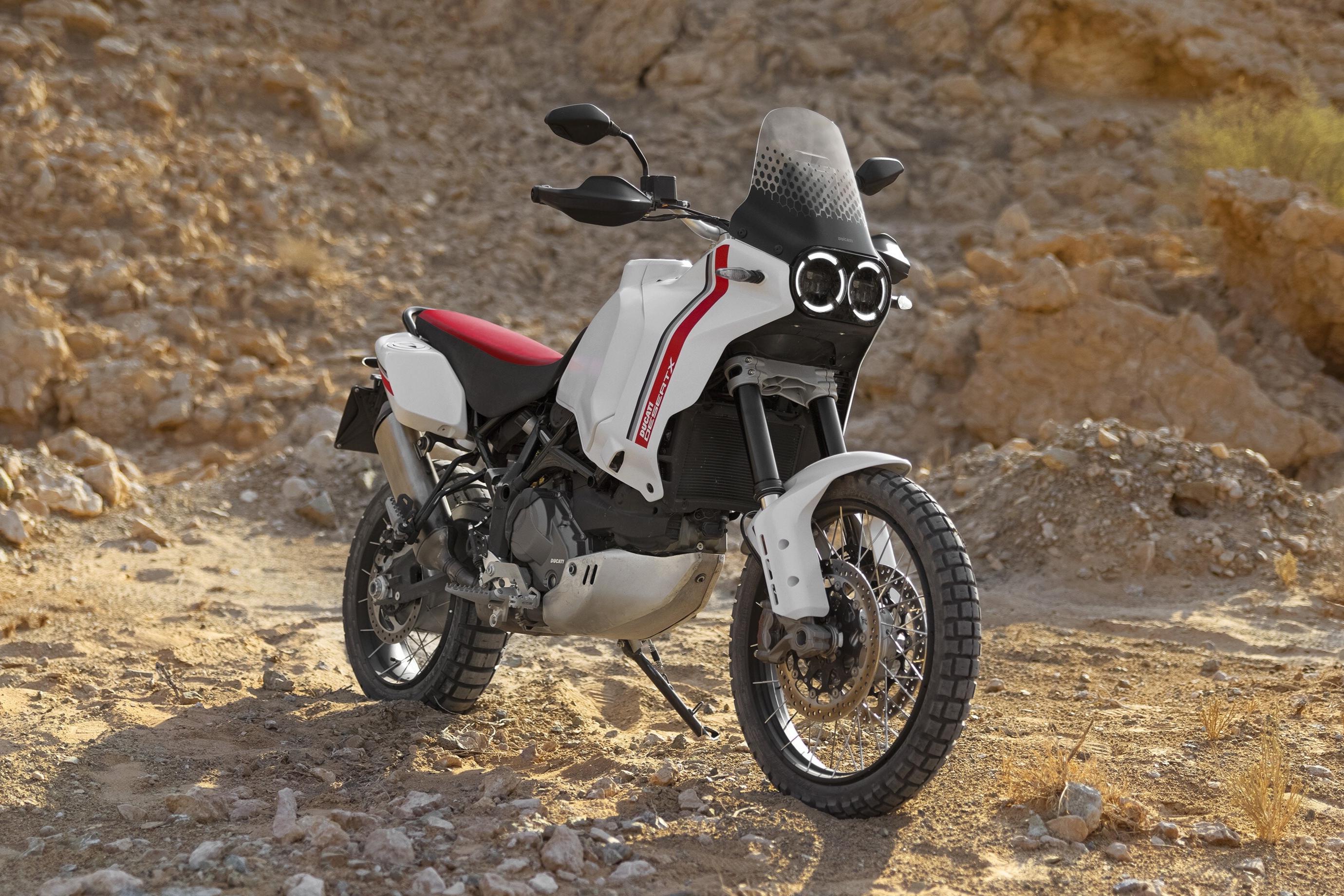 Built around an all-new steel trellis frame, the DesertX features a fully-adjustable Kayaba suspension setup, Brembo M50 callipers and Bosch Cornering ABS.
At heart sits the 937cc Testastretta 11-degree Desmodromic engine capable of producing 110hp @ 9,250rpm and 92Nm @ 6,500rpm.
Despite being fitted with the same plant as the Hypermotard and SuperSport 950, Ducati has updated the powerplant with lighter components.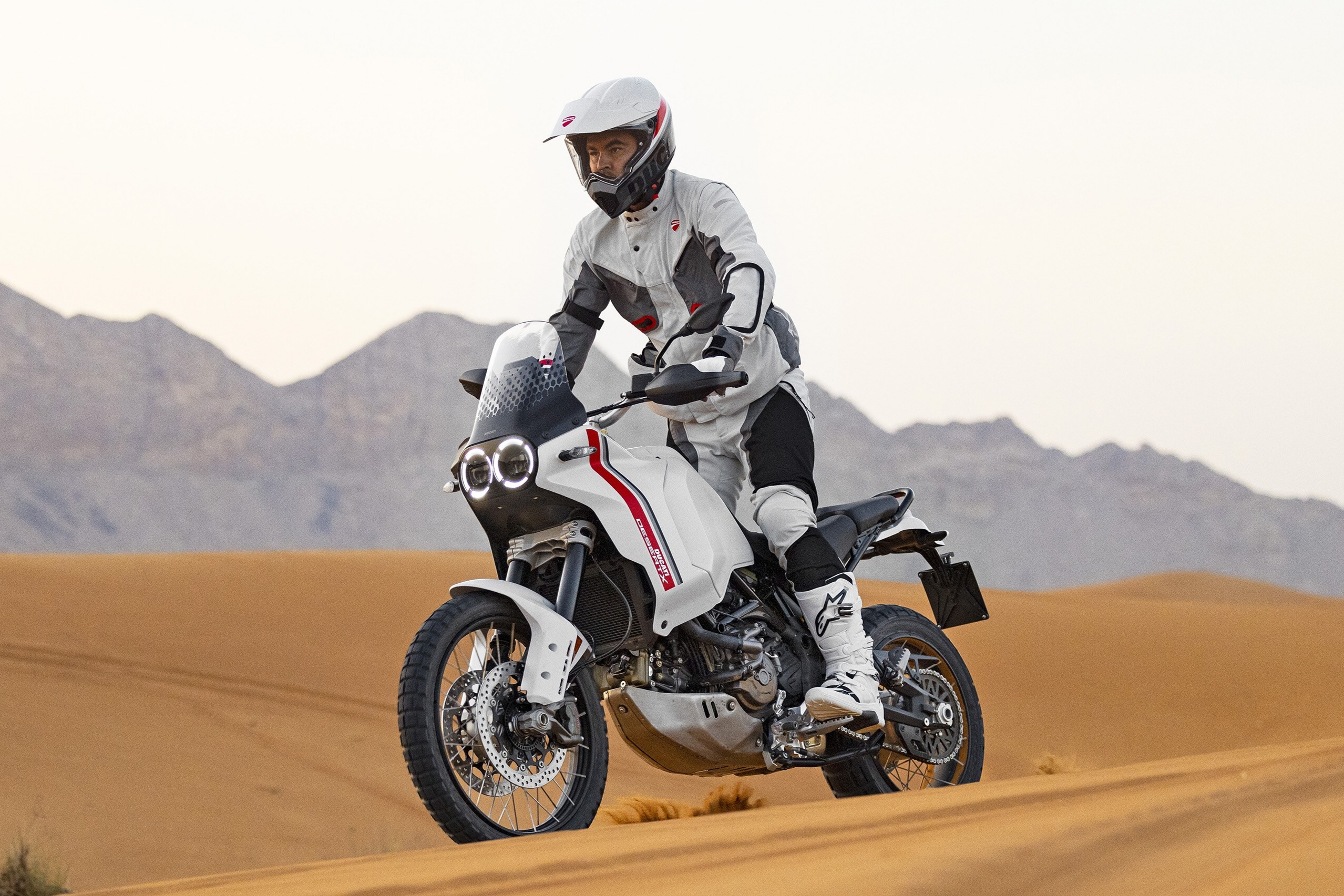 The DesertX offers six riding modes comprising of Sport, Touring, Urban, Wet, Enduro and Rally. Riders can also adjust the power modes accordingly.
Looking at how Ducati saved the DesertX for the last after introducing the Multistrada V2, Streetfighter V2 and the updated Panigale V4 S, it is safe to assume that the Borgo Panigale factory is putting high hopes for the new machine.
There you go, folks, a complete look into what's in store for you for 2022. If you like what you see, then perhaps it's time to save up and get the adventure bike of your dream.
Looking back at the list, we expect 2022 to be a year full of adventure, in a good way.