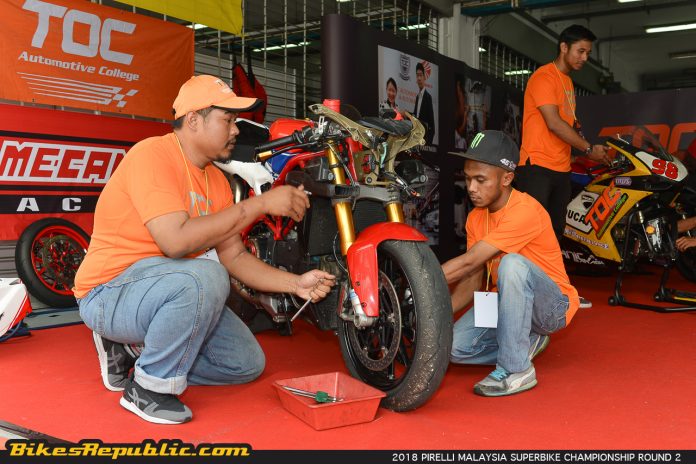 Motorcycles are complex machines and working on them needs expertise.

But motorcycle maintenance is not just about changing the oil and filter.

Here are the four most overlooked aspects of motorcycle maintenance.
For many of us, motorcycles are just another form of transportation that gets one particular job done; getting to desired destinations. All that we really consider when it comes to our travels are the amount of petrol in the tank, tyre conditions, basic service maintenance, and surprisingly, nothing more.
The motorcycle is a complex piece of machinery and some models by renowned manufacturers have simplified them down to their basic structures so that owners wouldn't have to worry so much about their machines and overall conditions. And there are some which are technological marvels.
As simple as most bikes are, there are things that motorcyclists need to know about their bikes when it comes to the maintenance department. With that being said, here are 5 things you didn't know about bikes (or 5 things you SHOULD know about bikes).
1. For God's sake, service your brakes!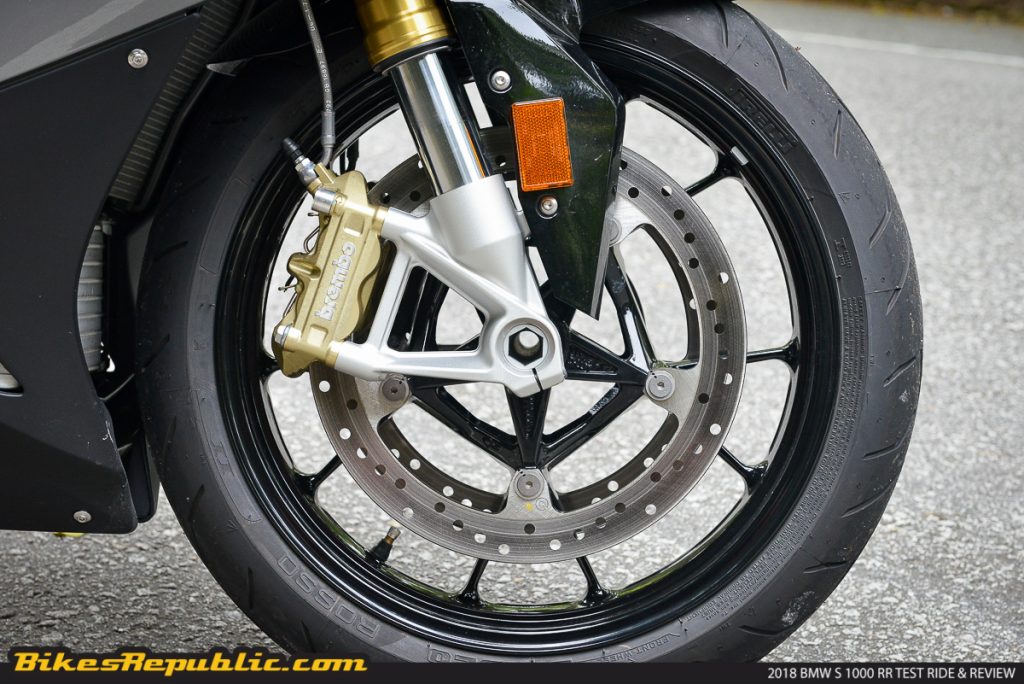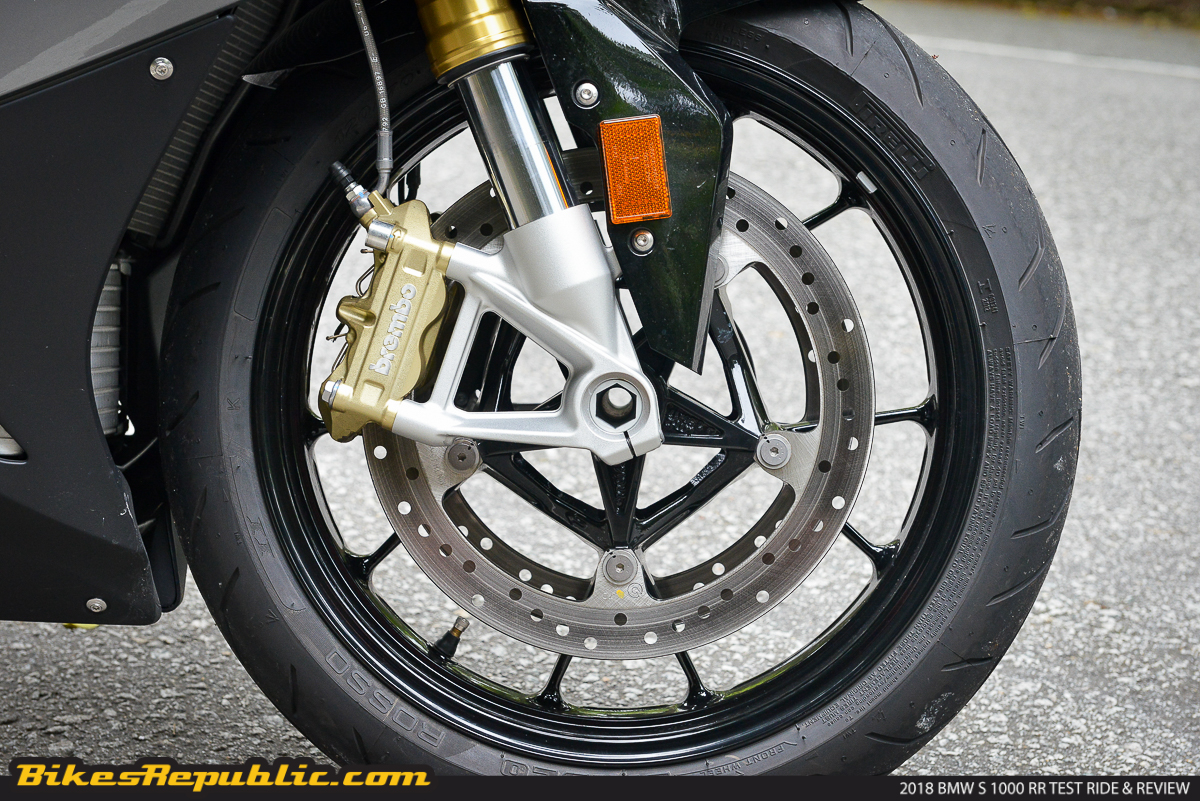 We all know for a fact that going fast on any motorcycle is super exhilarating (especially high-performance ones like the BMW S 1000 RR and the Ducati Panigale V4 S). As much fun as hitting the redline and hitting all the gears, stopping power needs to be at its optimum to ensure a smooth and safe stop.
Most workshops with certified mechanics and superbike technicians will give a quick once over to basically ensure that the calipers are clean, discs are smooth, and brake pads are still good. If the bike is sent to places where they don't have any service record, it's difficult to determine the most overlooked aspect of brake maintenance: replacing the brake fluids.
If you're starting to notice that your brake levers are going soft or limp on you, it is usually the main indicator to get your brake fluids changed. Most bike manuals would suggest you do this every two years to ensure that the brake fluid is fresh and the absence of air bubbles in the system.
Uncertain of when was the last time this happened? Certified mechanics and technicians can usually tell just by looking at the colour of the brake fluid. For your information, brake fluids are usually crystal clear with a tinge of yellow. As fluids get older and degrade, they get darker and cloudier.
Although the of bleeding the old fluid and replacing it with a fresh batch is not difficult, utmost care must be taken as you do not want to leave air bubbles in the system. Besides, brake fluid is highly corrosive and will cause paint damage if they land on other parts of the bike.
Also of important note is replacing the brake fluid for motorcycles with ABS. The bleeding process is straightforward, but air bubbles should never be allowed to enter the ABS modulator. If it did then you would need an electronic ABS tester to flush it out of the system, otherwise the motorcycle will have braking issues! Where can you find this tester? At official workshops (manned by certified technicians, of course).
In short, head to workshops with certified technicians to get your brake fluids checked (and replaced!).
2. Give your forks a chance!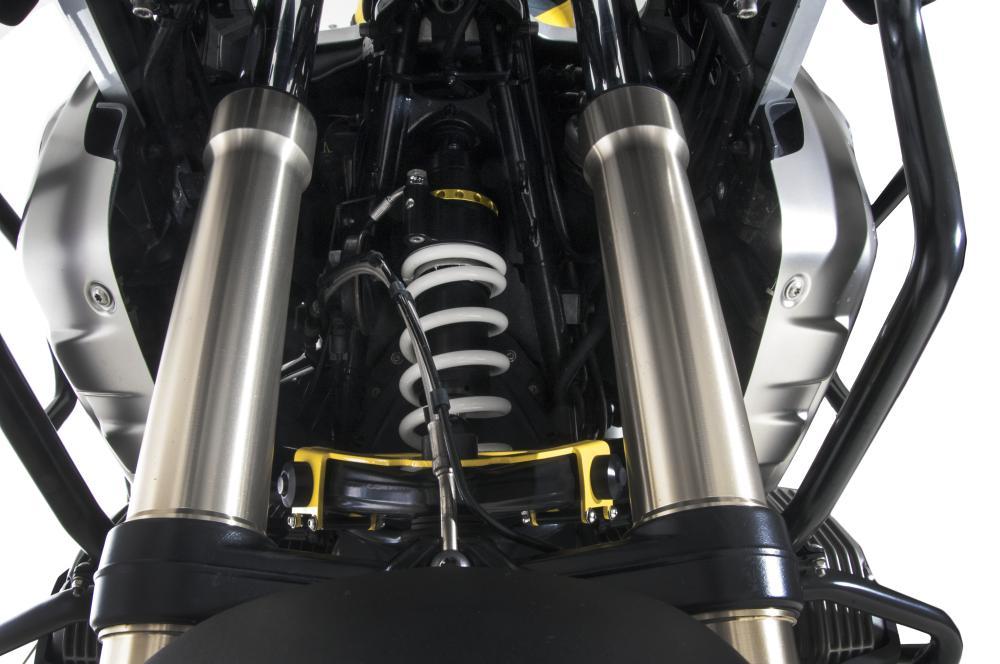 Your suspension system needs to be periodically checked, as well. We're talking about your bike's front forks and rear shock absorber(s). Most affordable small-capacity bikes only have the option to replace them once they're worn out but it's more likely to be cheaper than tearing it apart for service.
For bigger bikes with higher-end gears, the suspension package will last for a long time provided that you go through the periodically-scheduled maintenance on time.
Take for example, the forks. Forks not only hold the front wheel, allow you to steer the bike and absorb shocks, they are also important in providing front tyre feedback to the rider.
The service process for forks is needs a meticulous working etiquette as they consist of high-precision components. This is where you should really look for a workshop with a dedicated team of certified technicians to work on your bike. Trust us on this one, you'll be thanking us later.
3. Valve clearance is vital!
Valve clearance check-up is one of the most important (and probably the biggest) service aspect for your motorcycle. Why? Because wear and tear and heat in the valvetrain will affect the position of valve and clearance size. Wrong valve clearance will first lead to a nasty-sounding valvetrain. If the issue is not addressed over time, your engine will start to lose performance, stutter and just will not run. In extreme cases, the valves may even contact the piston's crown resulting in catastrophic failure!
Bikers love to hate this particular maintenance procedure as they are slightly more on the expensive side and it take time as it involves working and removing vital engine components. When to check the valve clearance is different for every bike so make sure you double check with your bike's manufacturer manual and certified workshops.
For smaller bikes, this process is quite easy to do (provided that you have the right tools) but vital parts of the bikes like body panels, fuel tanks, and maybe more need to be remove in order to successfully complete the process. Having doubts? Keep calm and send your bike over to a certified superbike technician!
4. Keep cool with coolant!
Lastly, we're going to touch on your bike's overall cooling system. Those with air-cooled bikes can start riding because this advice is for those with liquid-cooling. Go ahead, we'll meet you at the rendezvous point!
Why is it important to check your bike's cooling system? First of all, the liquid coolant used in your bikes contains active ingredients or agents that help to control corrosion. These agents degrade over time and once it's dirty, it won't be as efficient to keep things nice and cool.
Like your brake fluid, replacing the liquid coolant is also advised to be done every two (or three, depending on the manufacturer) years. Doing it yourself is not difficult but you'll need to find the proper way of disposing the used coolant as some types are toxic, and can damage the environment plus affect your health if it contacts your skin.
Apart from replacing the brake fluids, you also need to check the radiator, hoses, and clamps. Rubber hoses must be in good condition (pliable with no cracks). Hose clamps should be nice and tight, too. As for the radiator, look out for any physical damage. If there's any bent cooling fins, you can easily straighten them out with a small screwdriver.
Overall, maintaining your motorcycle is more than just ensuring that there's fresh oil and oil filter every time it is sent to the workshop. With proper workshops and certified technicians, keeping tabs of these five most overlooked aspects will be a whole lot easier on your machine as well as your ease of mind. So keep calm, ride safe, and practise proper bike care!
5. Certification guarantees satisfaction!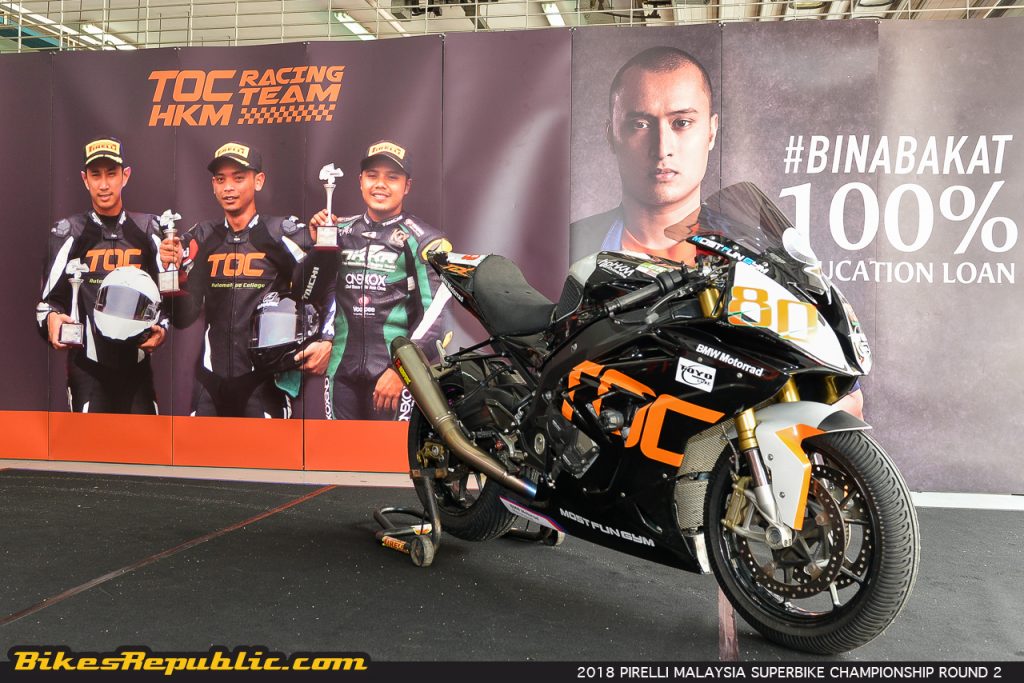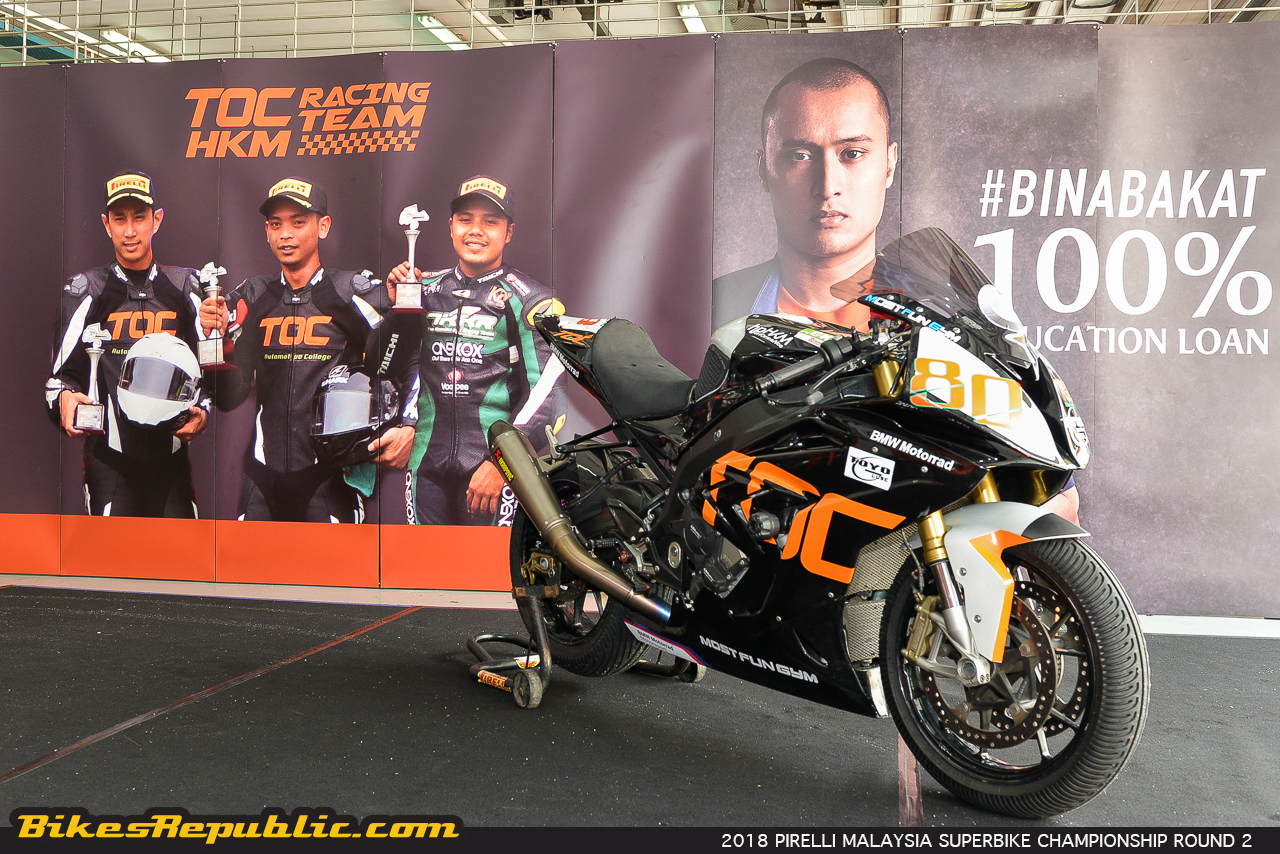 Worried about sending your bikes to shady workshops and characters? Well, you should! Your bikes are like your own body and when it comes to healthcare, you only want the best so why should it be different for your bikes?
Workshops, mechanics and technicians with proper certifications gained from programs coordinated by fine institutions like the TOC Automotive College offer, provide, and supply the nation with certified and highly-trained technicians who have experience in working with bikes ranging from small-capacity daily bikes to high-performance track racing machines.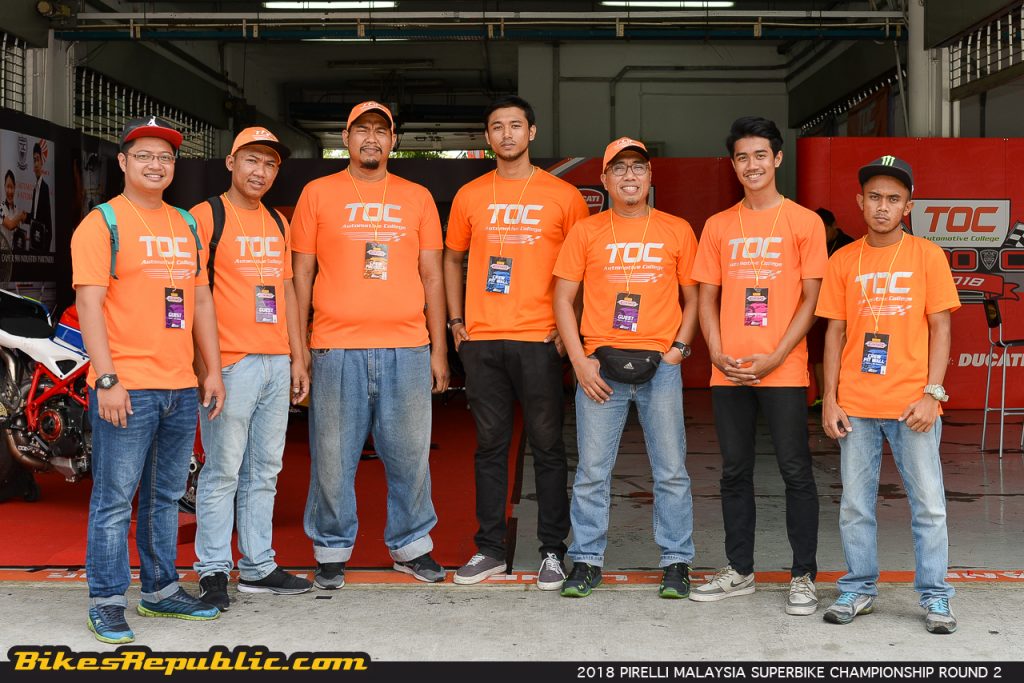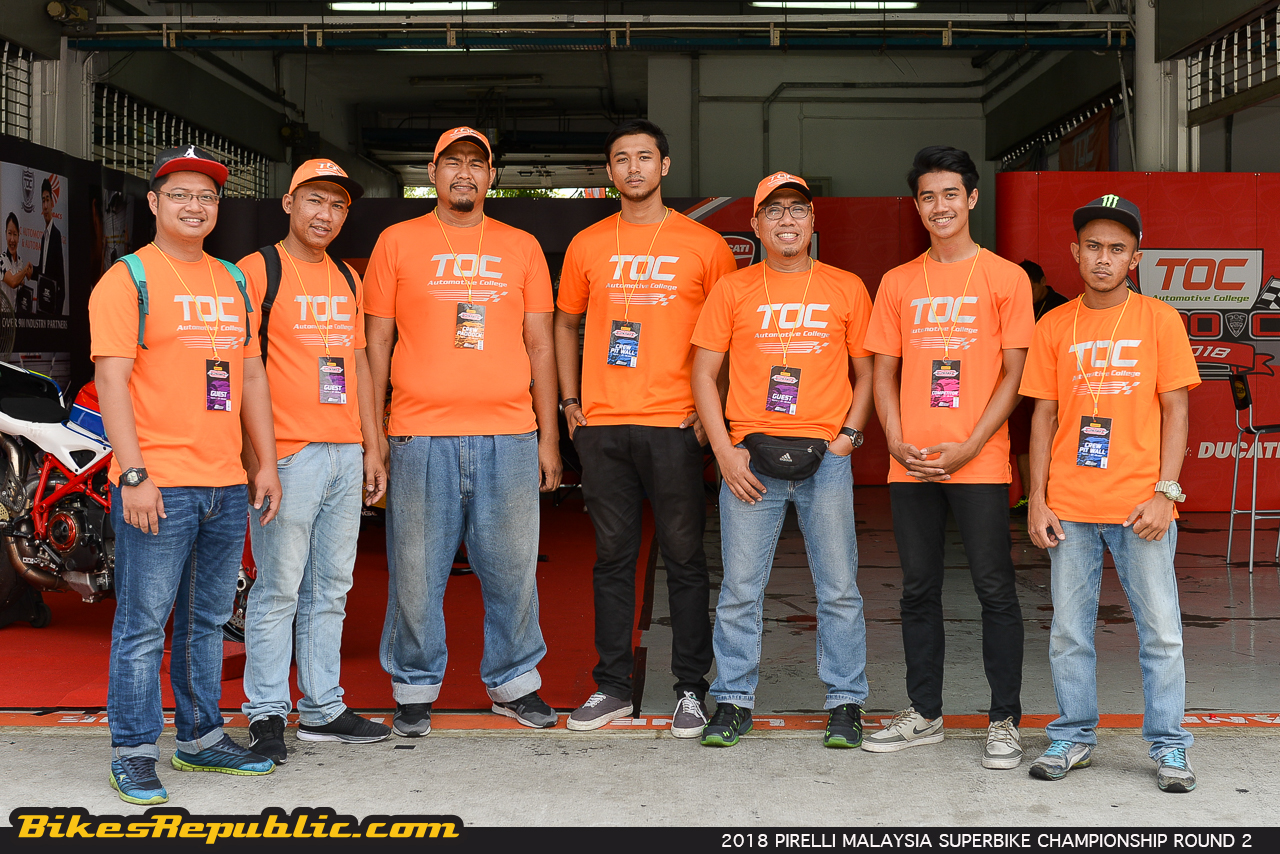 It is always advisable to send your bikes to the manufacturer's authorised service centres but when there's none around, it's always good for you to send your bikes to places with proper certifications when it comes to the workshops as well as the technicians working on the machines.
To know about the demand for certified superbike technicians, CLICK HERE.
Please visit the TOC Automotive College Facebook page or their campus (map below) or call call (+603) 7960 8833 for more information. Likewise, you can find more information about the TOC Bina Bakat Program here, or email info@toc.edu.my. Please click on this link for further information on the TOC Superbike Technician Course.