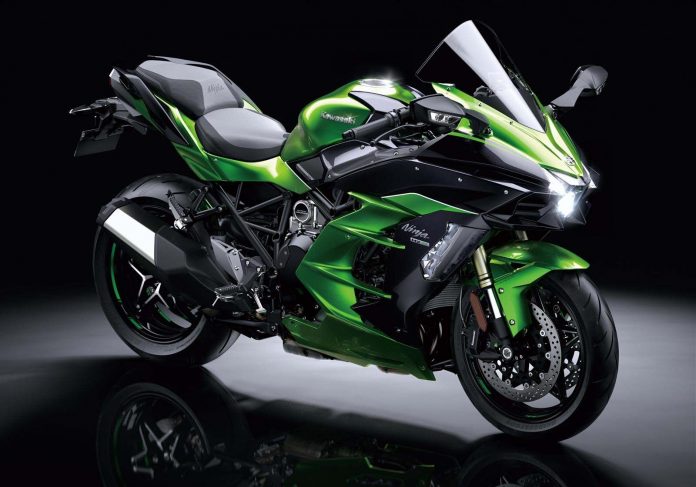 More excitement is inbound with the reveal of the Kawasaki Ninja H2 SX.

Kawasaki has revised many aspects of the bike.

The H2 SX will be more practical for everyday riding and touring.
When Kawasaki unveiled the supercharged Ninja H2R at 2014 Intermot show and the Ninja H2 a month later, they went straight into history as the world's fastest production motorcycles. Love them or loathe them, the duo will hold a special place in everyone's hearts many years from now, just like how we still revere the 1969 H1 Mach III, 1972 H2 Mach IV, 1972 Z1, 1984 GPz900R Ninja, among many other Kawasakis.
The track-only H2R was nothing if not shocking with an engine produced 300 bhp. The street-oriented H2 produced 197.6 bhp, on the other hand. Both bikes were wrapped in a bodywork whose styling has never been seen before. Designed by the Kawasaki Aerospace Company, every wedge on the bike was to create more downforce.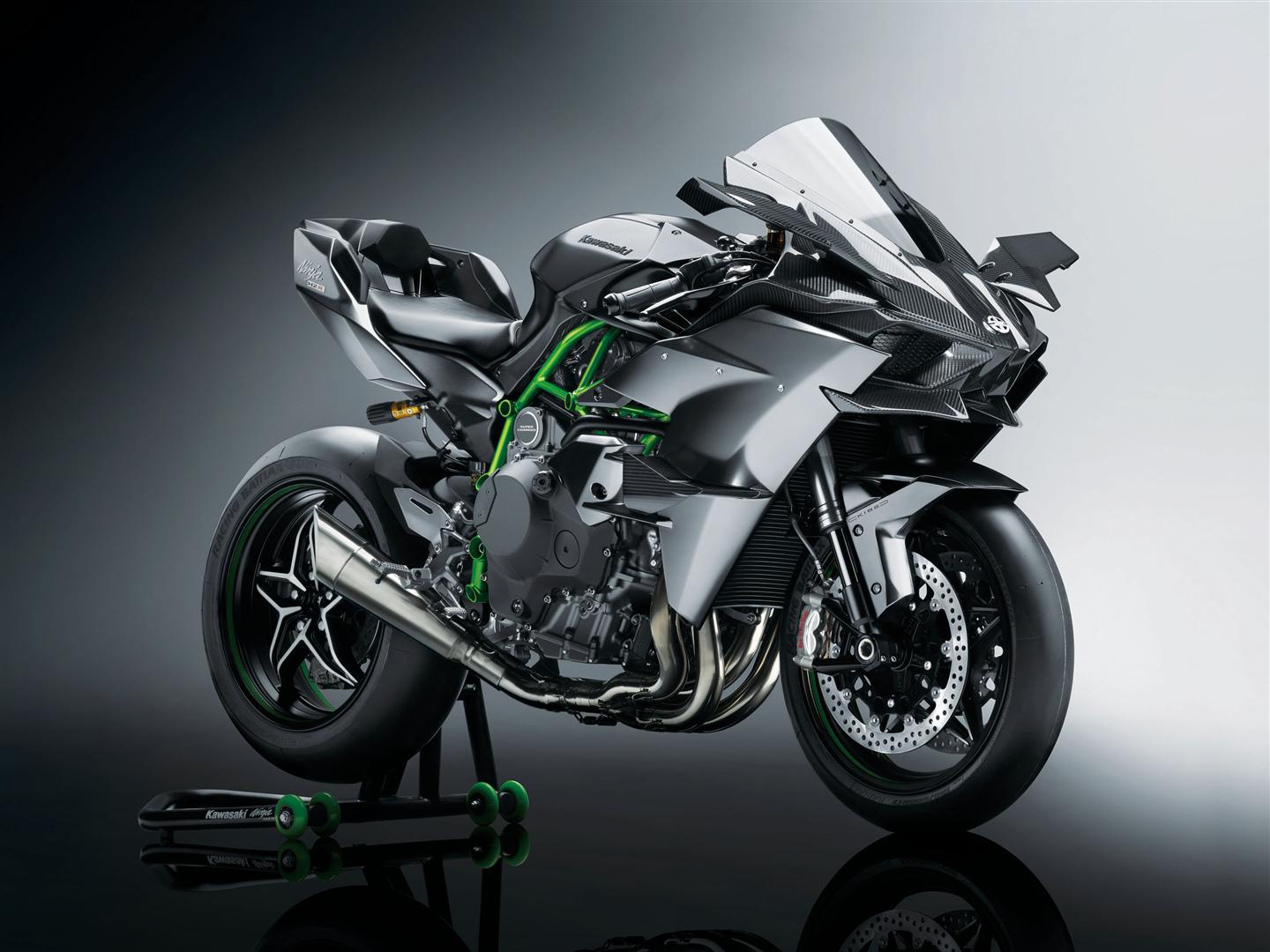 However, the H2R and H2 were true sportbikes, so touring or commuting on them meant that the rider had to suffer. Many had pondered if the H2 could be made more practical.
Well, your prayers have been answered when Kawasaki took the covers off the H2 SX at the 2017 EICMA show. Kawasaki now has a supercharged sport-tourer, like how John McLain now has a machine gun. Ho ho ho.
Here are 5 things we're expecting from the Kawasaki Ninja H2 SX.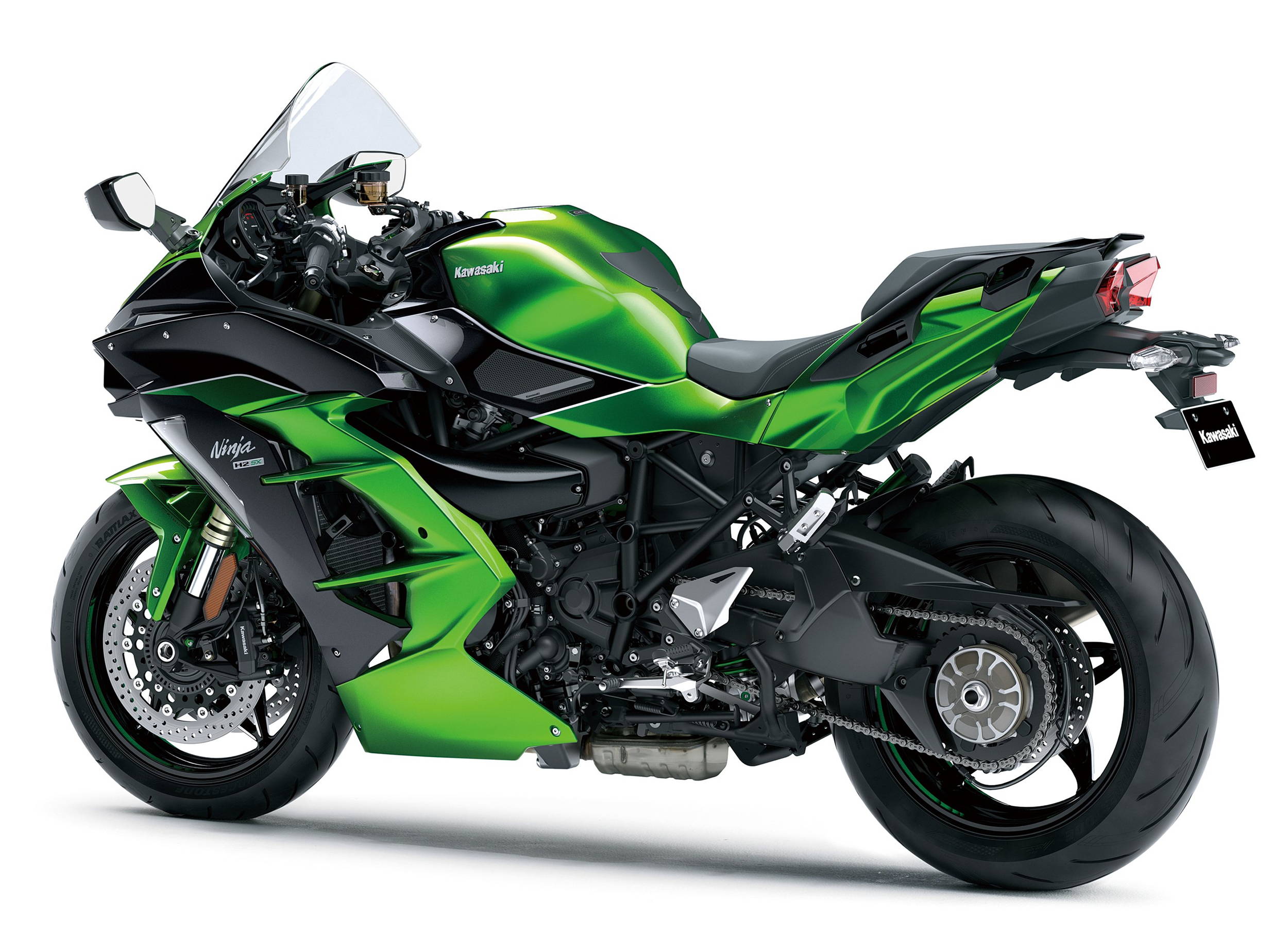 1. Revised Ergonomics
What is a sport-tourer if not for its accommodating ergonomics.
The H2 SX's steel trellis frame is based on the H2, but has been strengthened and and lengthened. Along with a new passenger seat, they are thicker and wider. The handlebar has been raised higher for a more upright riding position.
While the styling is still unmistakable shouts H2, it's now rounder, larger and has a taller windscreen.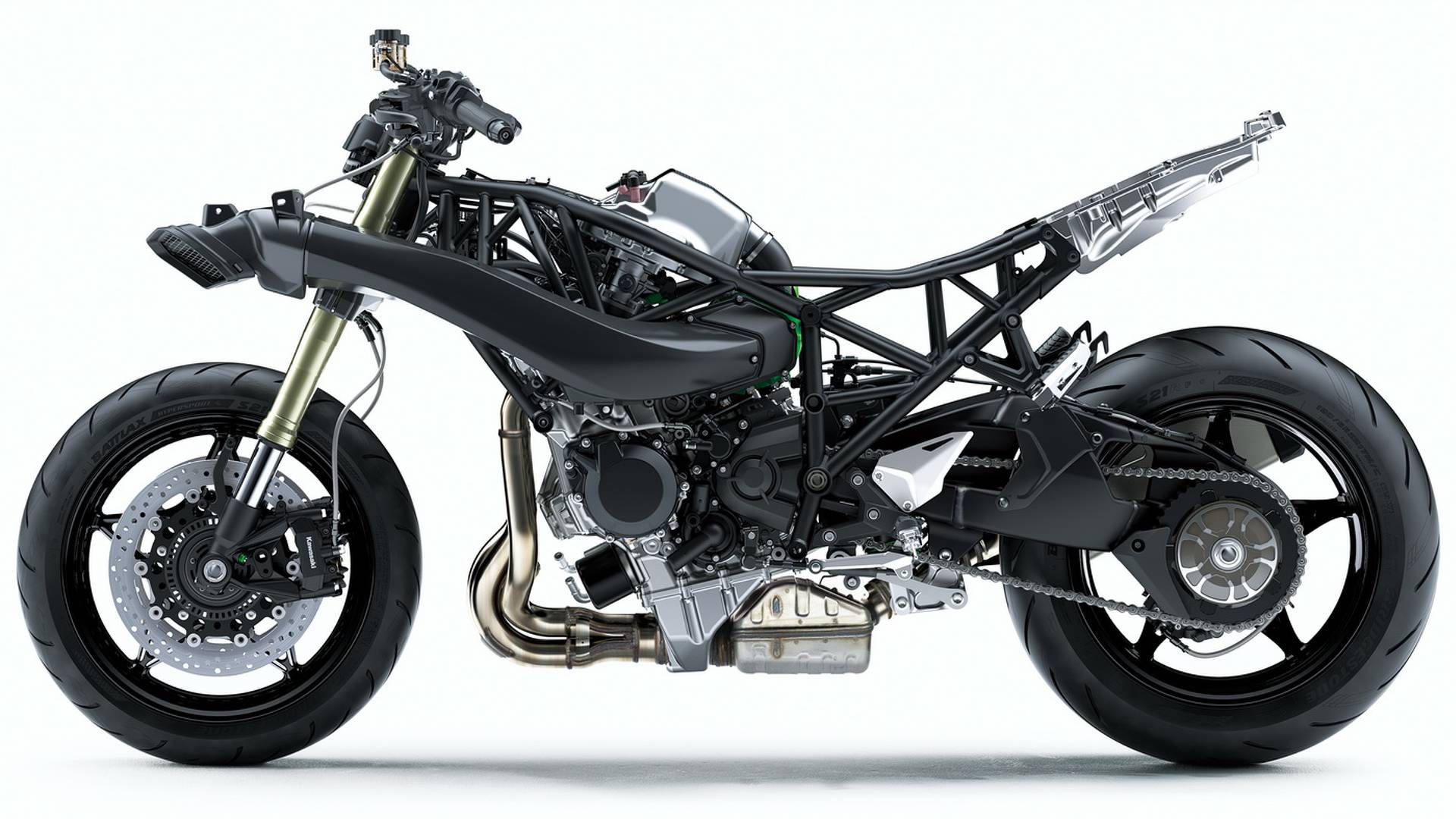 Higher Load Capacity
Another benefit of the revised frame is the ability to carry a passenger and luggage. The H2 SX has been rated to carry 195.5 kg. The swingarm has been lengthened by 15mm for added stability, while the steering lock angle has been increased by a substantial 30 degrees on both sides to ease low-speed maneuverability.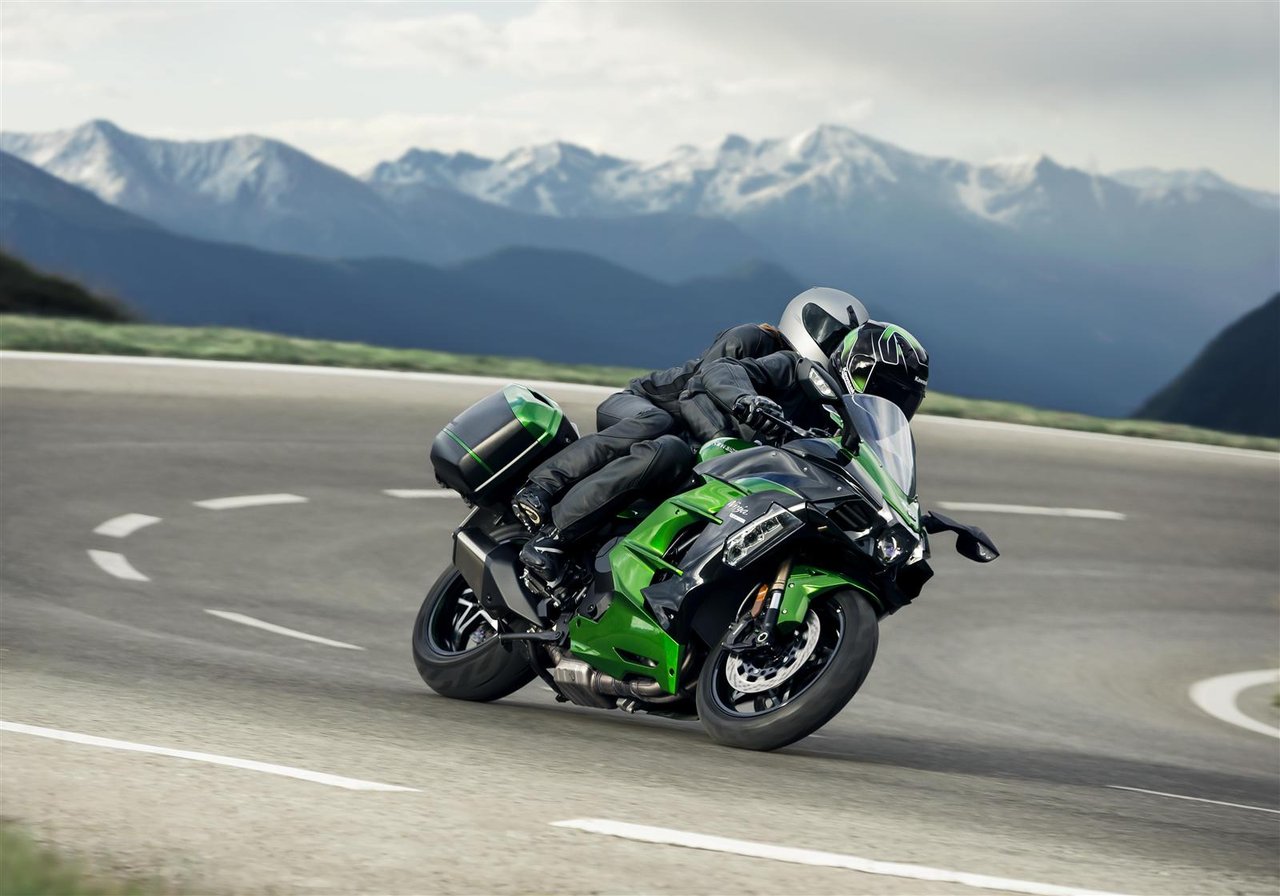 Refined Engine
The H2R and H2's manic engine has undergone some changes make it easier for both street riding and touring. The objective was to provide more low- and mid-range torque.
The supercharger's impeller was completely redesigned, with new intake chamber, cams and exhaust. The engine's thermal efficiency was also increased by upping the compression ratio to 11.2:1 from 8.5:1; along with new cast aluminium pistons, cylinders, and cylinder heads. Both intake and exhaust cam profiles were shortened for the requirements of street riding.
These changes still yield the exact same 197.6 bhp and 101 Nm of torque.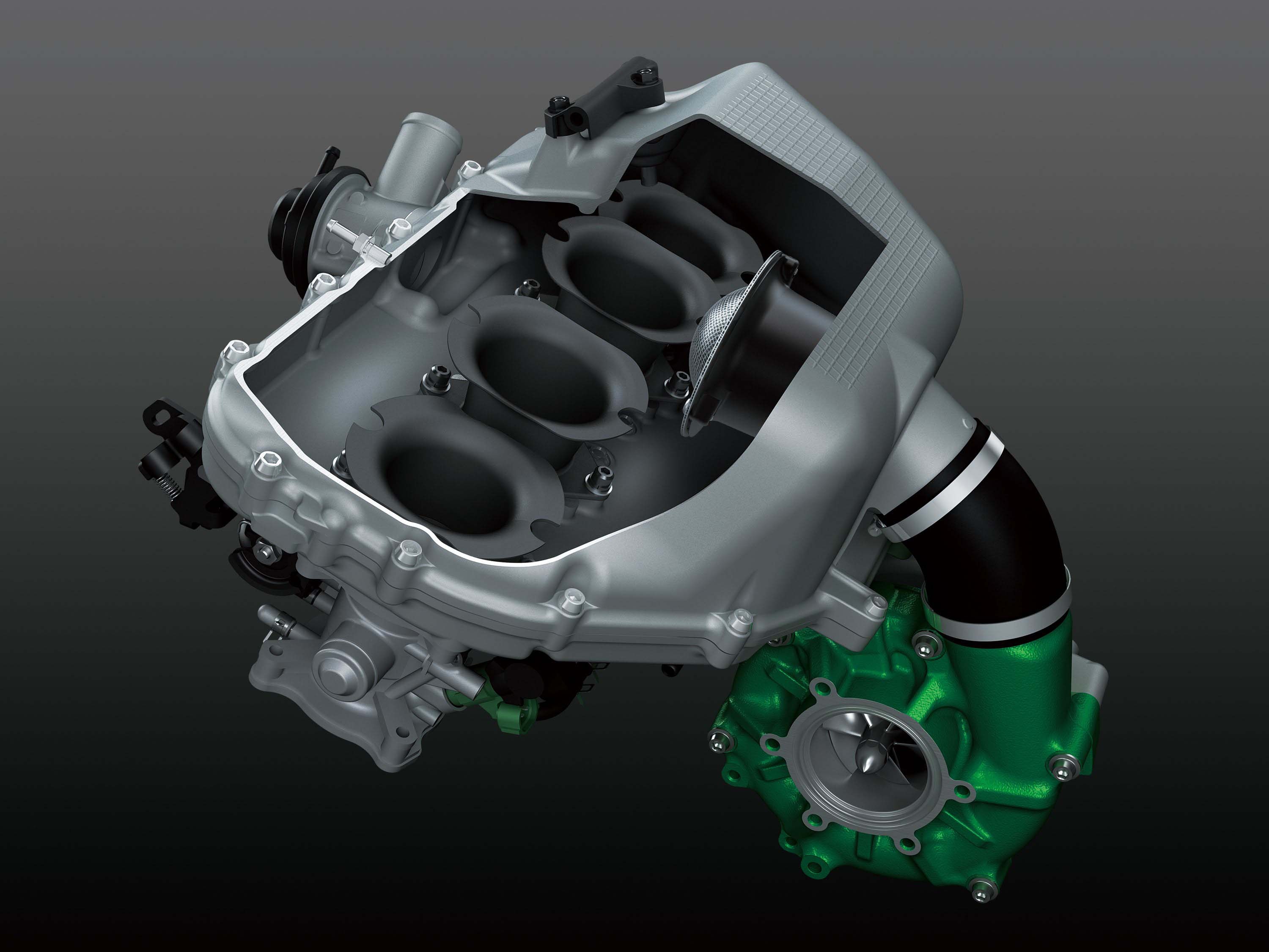 Further Range
Another important aspect for a sport-tourer is range, for you can't expect to tour in a realistic manner if you have to stop for fuel every 200/250 kilometres.
The H2 SX now has a 19-litre fuel tank. The revisions to the engine's character has resulted in a fuel mileage figure that matches the Kawasaki Ninja 1000 (Z1000SX) and Versys 1000.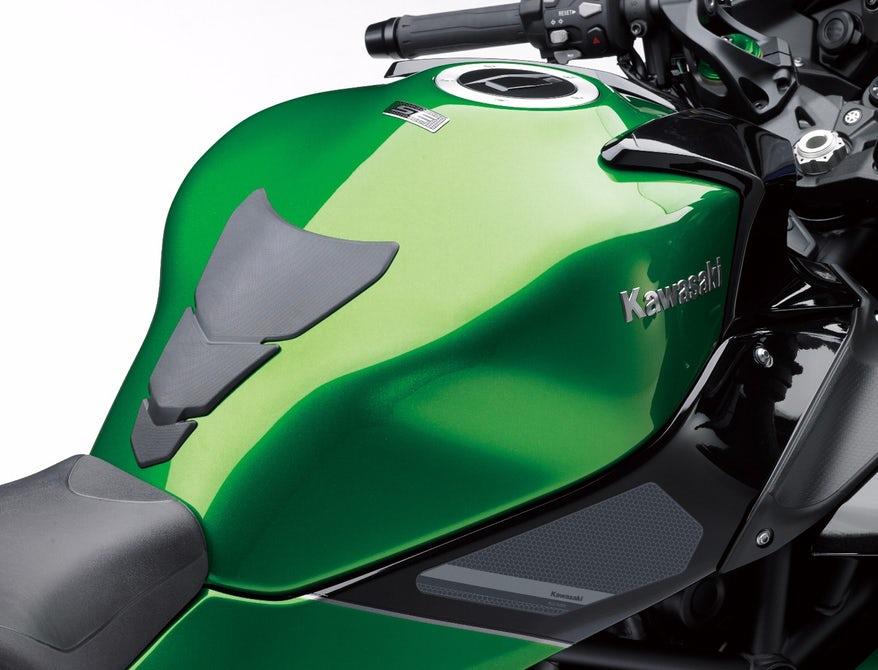 New Electronics Package
The H2 SX will feature a new 2-mode LCD display.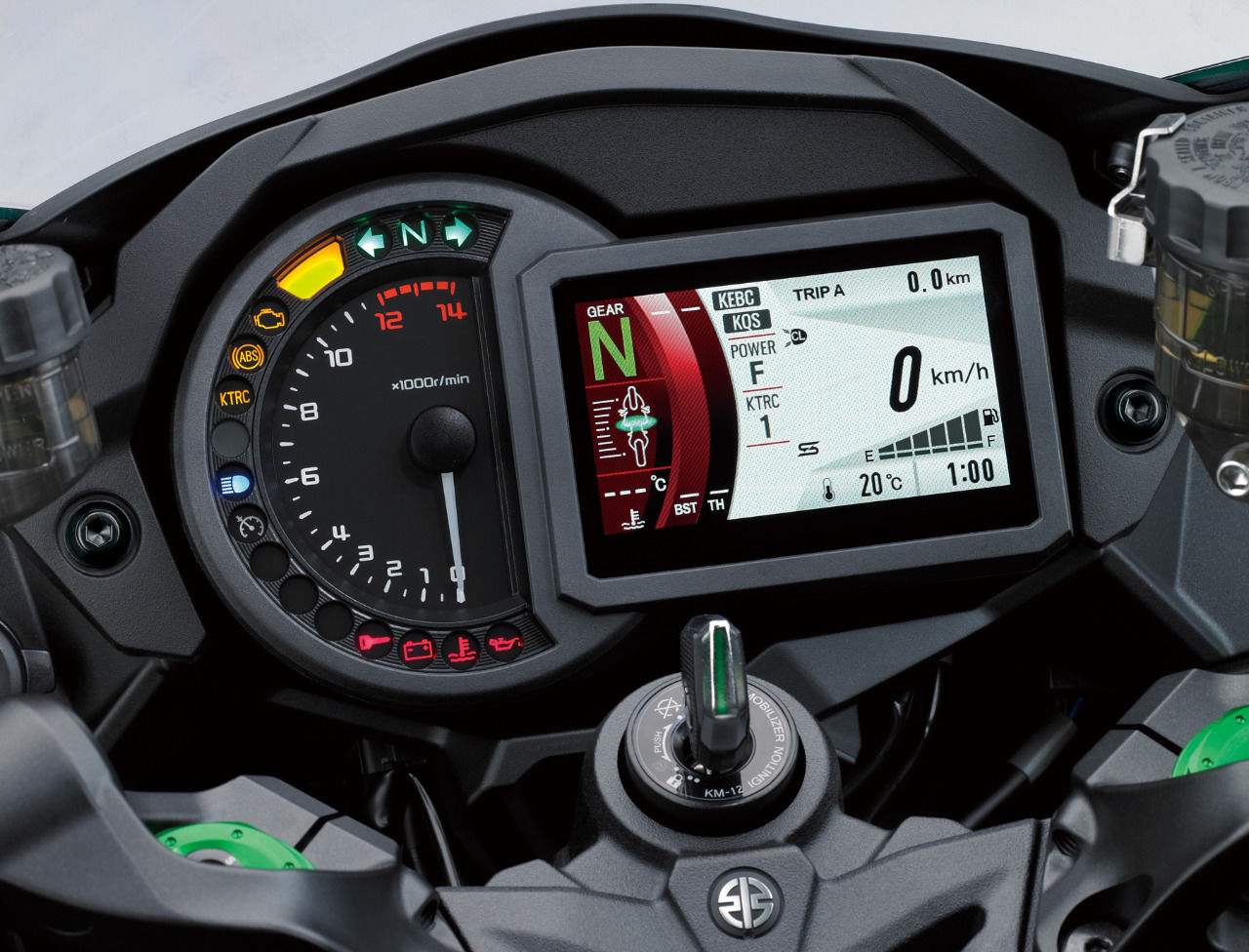 Apart from that, it also utilizes electronic cruise control, all-LED lighting, 3-mode Kawasaki Traction Control (KTRC), Kawasaki Intelligent ABS (KIBS), engine brake control, three power modes, together with a 5-axis Bosch Inertia Measurement Unit (IMU) with an extra sixth-axis (yaw) calculated by Kawasaki's own software developed in World Superbike.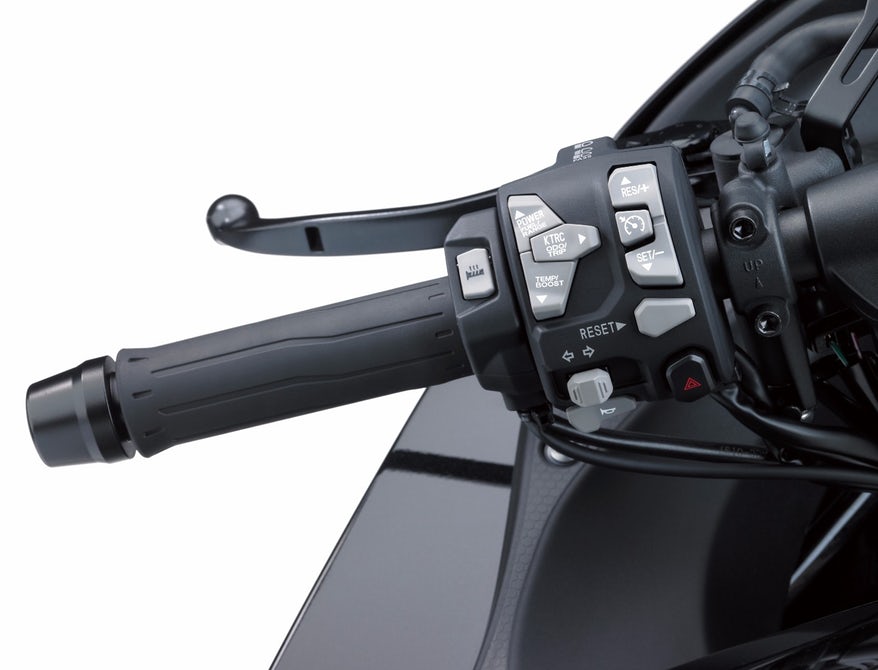 The H2 SX SE adds full-colour LCD, LED cornering lights, a larger windscreen, Kawasaki Launch Control Mode which controls wheelie and wheel spin, quickshifter for both up- and downshifts, braided steel brake lines, heated grips and centrestand.
Both models are suspended by fully adjustable 43mm KYB forks and 40mm rear shock with revised Uni-Trak linkage.
Brakes are 320mm discs up front, squeezed by 4-piston calipers, although they aren't Brembos.
Conclusion
We expect there's a lot more than just specs when the H2 SX and H2 SX SE makes its appearance in Malaysia. Here's to getting there quick so you've more time to enjoy your destination.
"Supercharge your journey," as Kawasaki calls it.