As expected when the National Highway Traffic and Safety Association (NHTSA) posted up a recall for the very rare Ducati 1299 Superleggera, the same element of recall has now been made for over 3,600 Triumph motorcycles in the US. The culprit? A rough batch of brake pads produced by Triumph's brake supplier, Brembo.
In short, the brake pad friction material is not really protected against corrosion and when they do rust, they can pop off from the backing plate rendering the brake pads as defective. This is all caused by three major factors, which are:
High concentration of Nickel in the compound does not favour the sintering process on the backing plate (consequently causes a reduction of the adhesive area percentage)
High porosity of the compound that allows infiltration of salt and water at the interface between the compound and backing plate
Micro-fractures on the backing plate copper surface which promotes the penetration of salt and water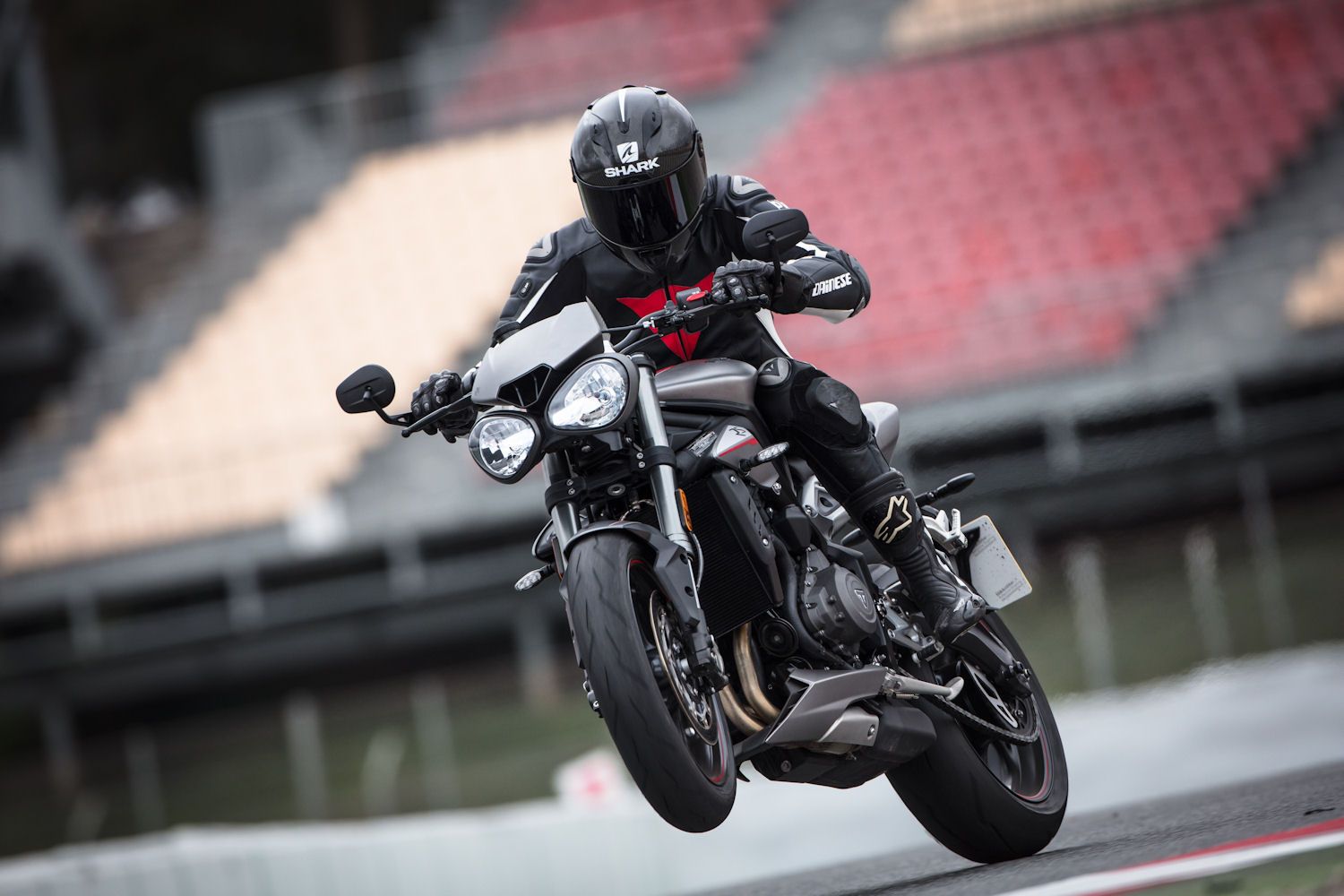 23 Triumph Motorcycle models from various years of production are affected in this particular case, which are:
Street Triple RS (2018-2020)
Tiger 1200 XCx, XCa, XRT, XR, XRx, XRx LRH, Alpine Edition, Desert Edition (2018-2019)
Speed Triple S & RS (2019-2020)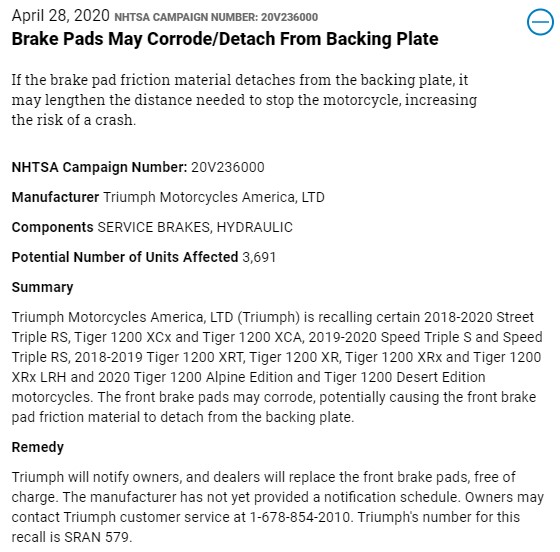 So far, we haven't received any news from Brembo itself regarding the extent of this botched up batch of brake pads or whether it's affecting any other markets around the world. So far, only the US has been posting up the recalls but if there's any news affecting locally, we'll let you know. Stay tuned.