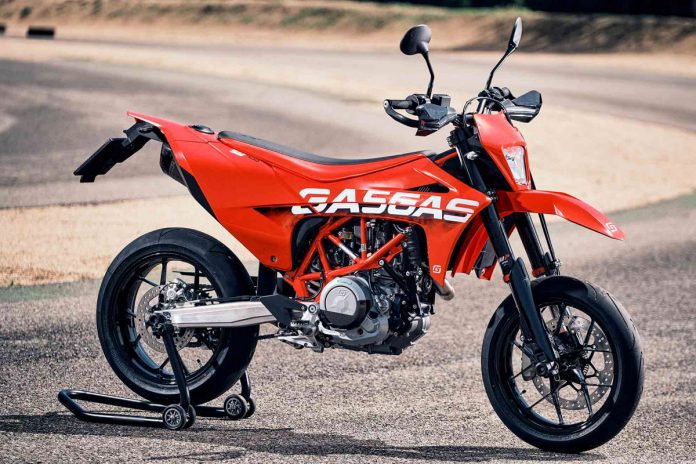 Exciting news for motorcycle enthusiasts! The 2024 GasGas ES 900 and SM 900 have been spotted testing, giving a sneak peek into what can be expected from the expanding GasGas range.
The two test mule is build based on existing KTM platforms but with different styling altogether. 
Powering the ES 900 and SM 900 is the tried and test KTM LC8c parallel-twin engine. 
KTM, the parent company of GasGas, is using its established LC8c parallel-twin engine to power these new models.
According to reports by Cycle World (CLICK HERE TO SEE THEM), the bikes spotted on test are a supermoto and an enduro, both based on existing KTM parts. The enduro-style ES 900 prototype uses the chassis and engine from the KTM 890 Adventure R, while the supermoto-style SM 900 prototype borrows components from the KTM 890 Duke R.
GasGas, which entered the streetbike market last year with the launch of the SM 700 supermoto and ES 700 enduro models, plans to expand its range. Similar to Husqvarna, GasGas will use existing KTM platforms, but will add distinct styling to differentiate itself from other brands in the market.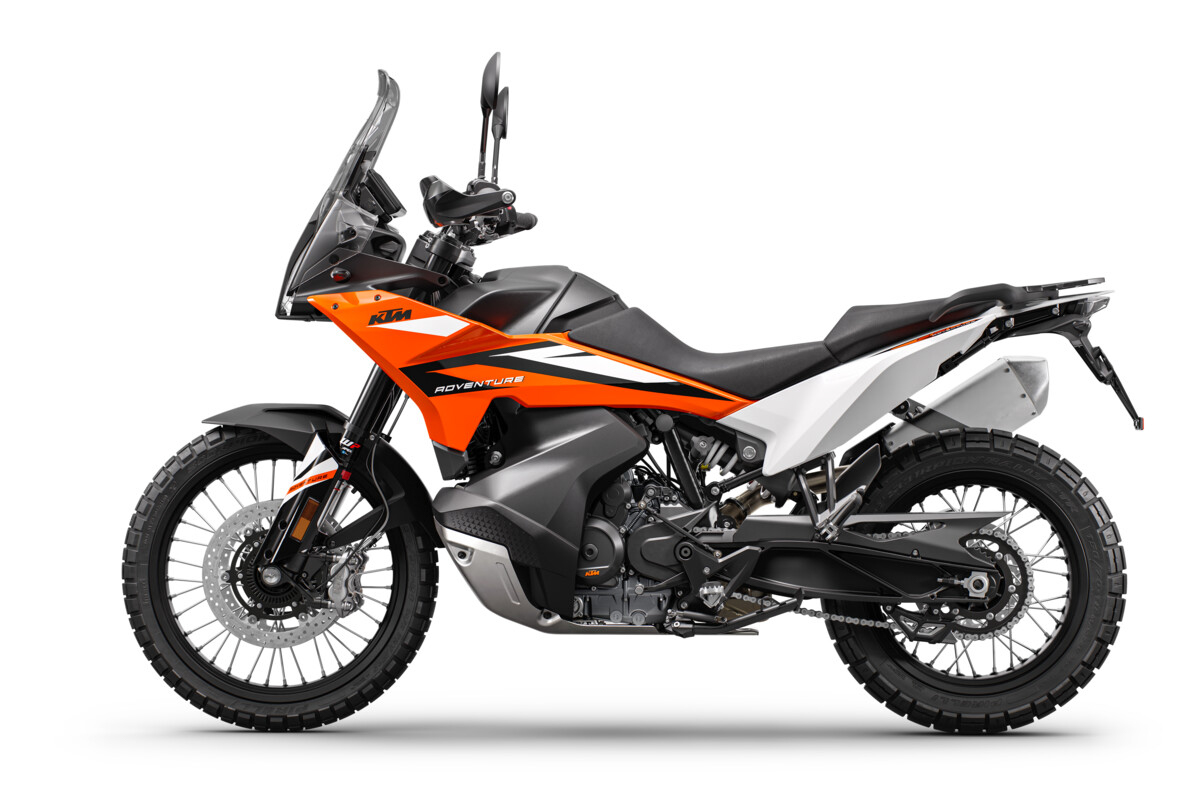 The new GasGas models are expected to be either 799cc or 889cc, using the existing LC8c engine. As the current GasGas range already includes the SM 700 and ES 700, it's likely that the firm will use the 889cc twins in the new models, along with the names SM 900 and ES 900.
Both the ES 900 and SM 900 prototypes feature new bodywork with side panels that mimic the motocross-inspired shapes used on other GasGas models. They also have similar headlights to the ES 700 and SM 700, with a trapezoid shape.
It's exciting to see GasGas expanding its street-focused range, and with KTM's expertise in engineering and design, these new models are sure to be impressive. Stay tuned for more updates as we get closer to the 2024 release date.