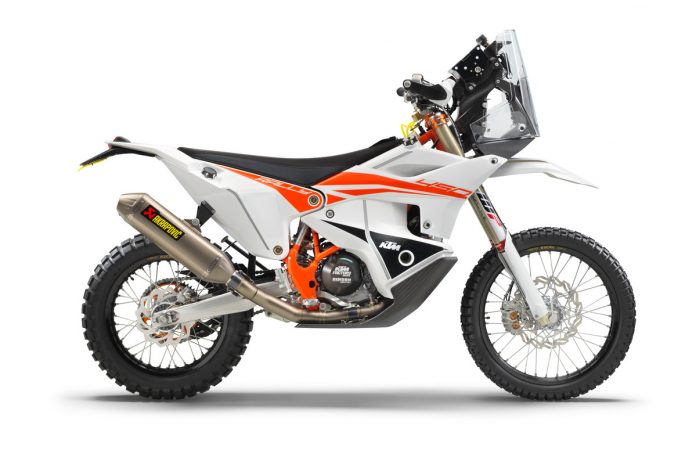 KTM 450 Rally Replica is back for 2023, featuring race-winning technology that makes it the closes production bike you can get to a factory race machine.  
Exclusive electronic injection 450cc SOHC engine.
Competition chassis developed during the race.
48 mm WP XACT PRO closed cartridge fork with Cone Valve technology.
Fully adjustable WP XACT PRO mono-shock.
Akrapovič race exhaust system.
Designed for cross-country competitions.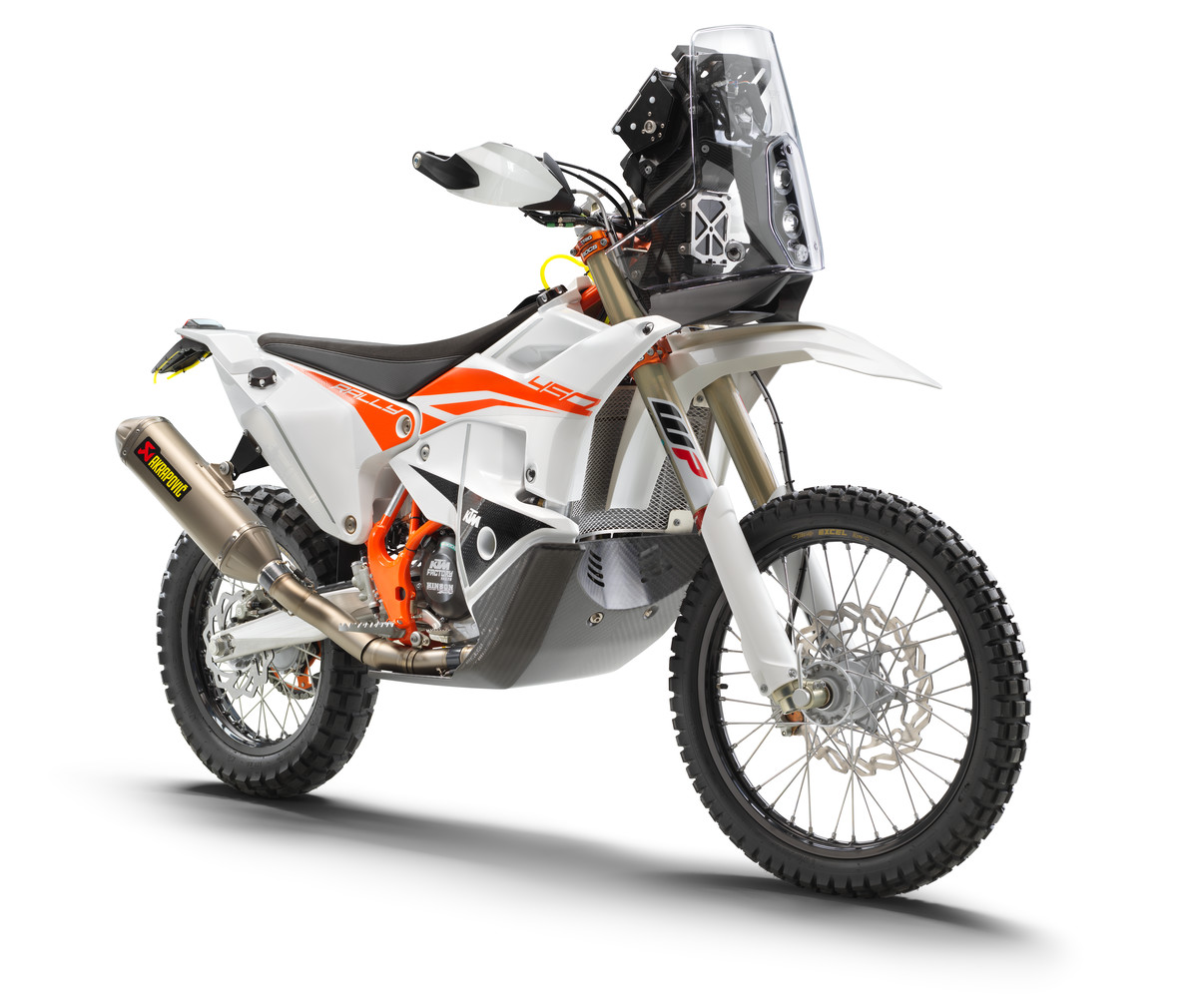 Dominating the Dakar Rally for the past two decades, the 2023 edition gets all the exciting goodies beginning with WP XACT Pro 48mm with Cone Valve front suspension and a fully-adjustable shock at the rear.
Not only that, but the new 450 Rally Replica also gained the same steel frame and transmission as Red Bull KTM Factory Racing uses.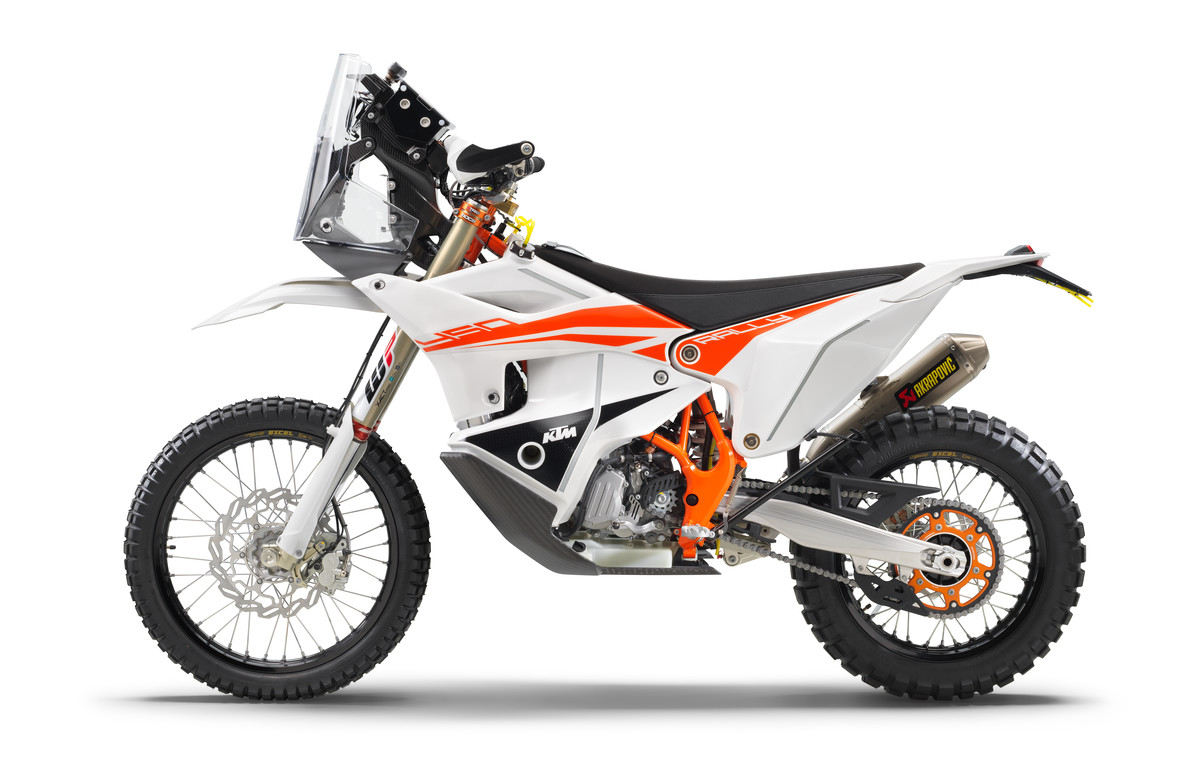 In return, the 450 Rally Replica is about as close as a production bike is going to get to a factory machine. 
The bike's 450cc single-cylinder SOHC 4-stroke powertrain delivers 60hp and is further enhanced by an engine management system from Keihin and Akrapovic race exhaust.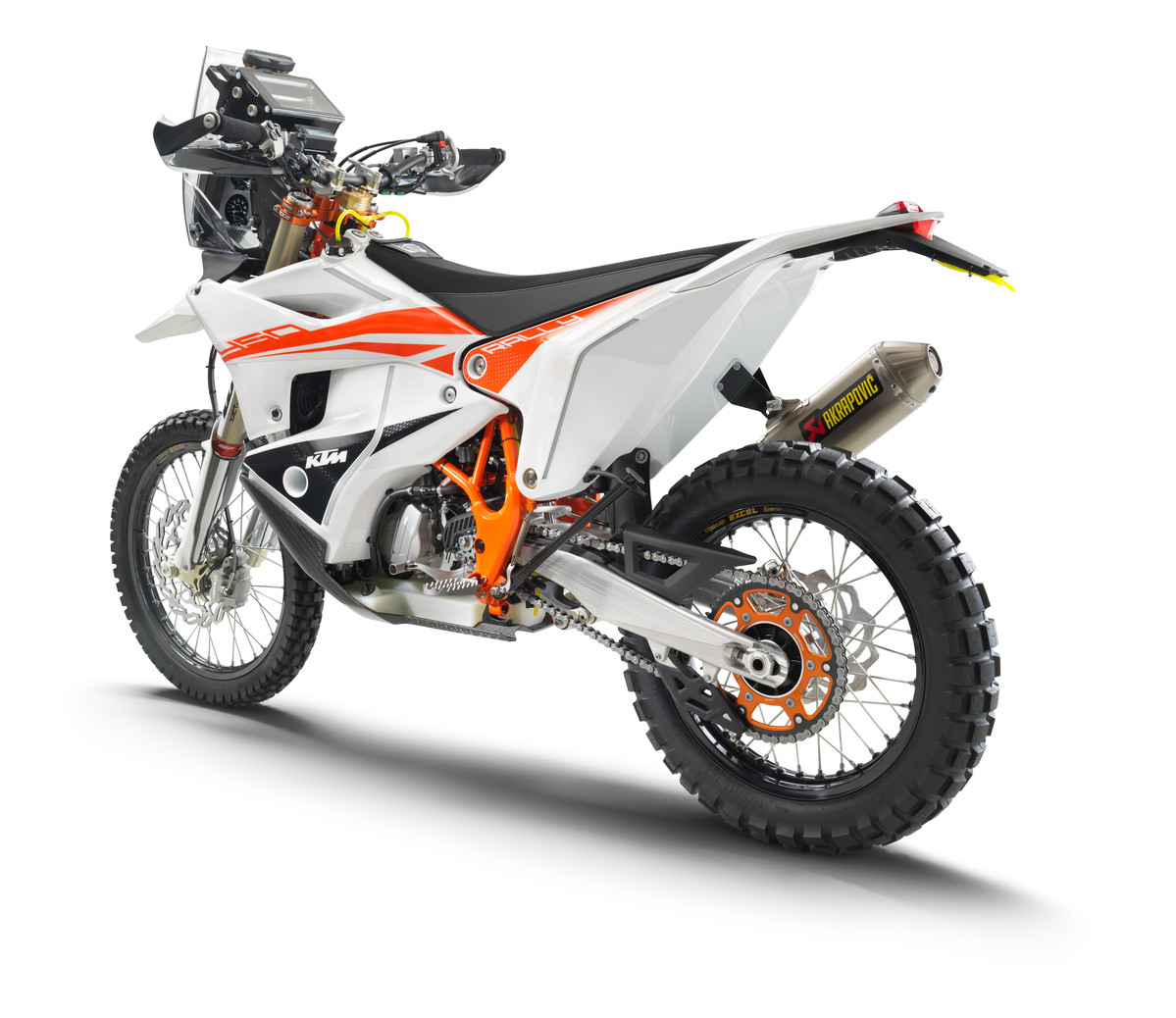 Ensuring the bike can keep going, the 450 Rally Replica is fitted with a massive 35L fuel tank.