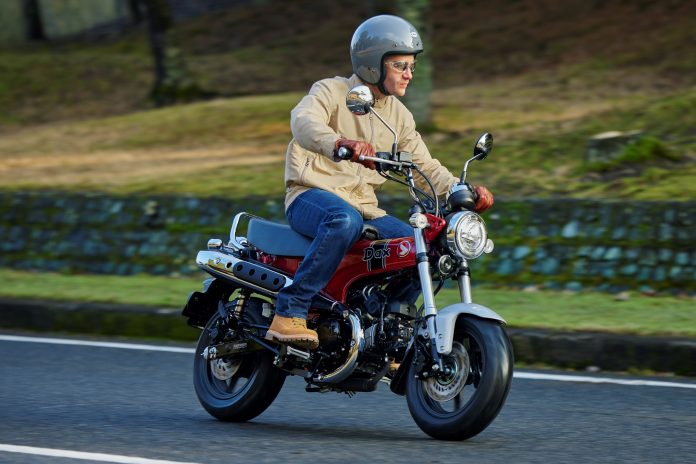 Honda has officially announced the return of the Dax to its MiniMoto portfolio alongside the Monkey and MSX125 Grom.
Japanese publication, Young-Machine, revealed the so-called 'speculative' render image back in February, but boy, the finished product looks suspiciously similar.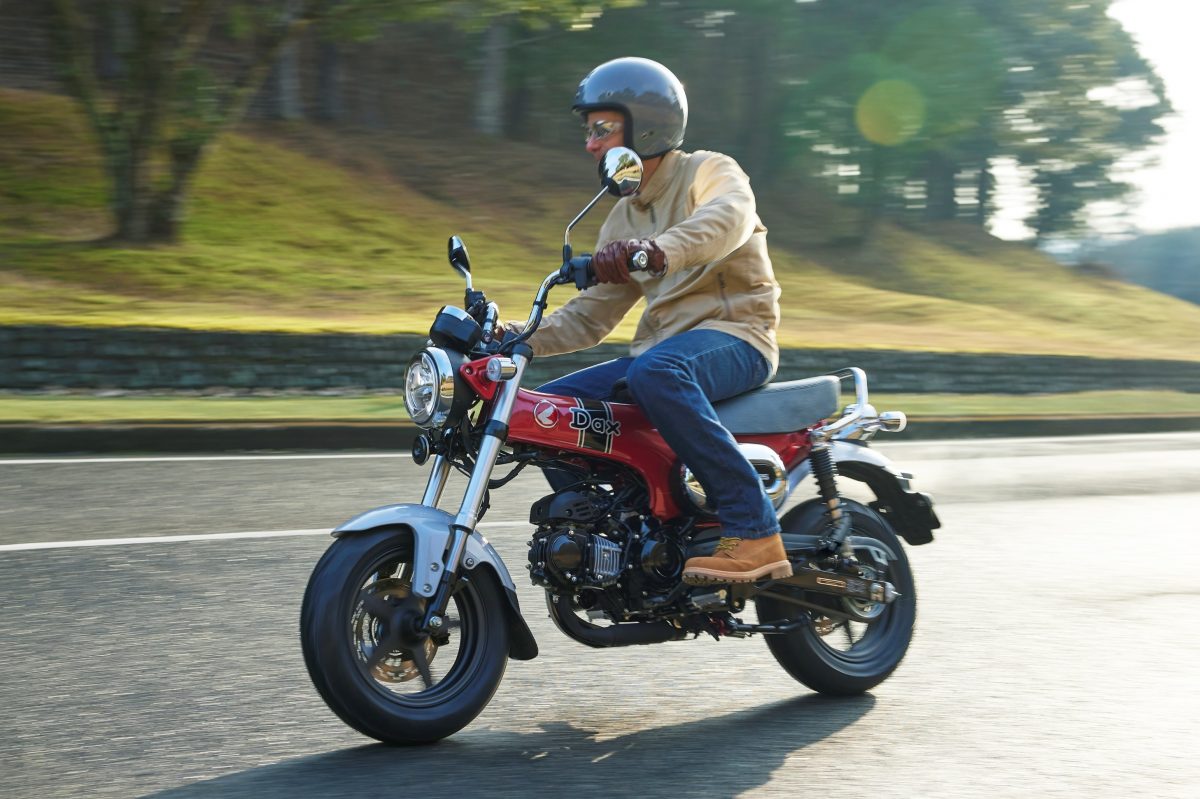 At this point, we firmly believe they have someone working on the inside.
Back to the bike, which has been missing from Honda's lineup for more than 40 years, the ST125 Dax returns with a 124cc SOCH air-cooled motor that makes 9.25hp and 10.8Nm.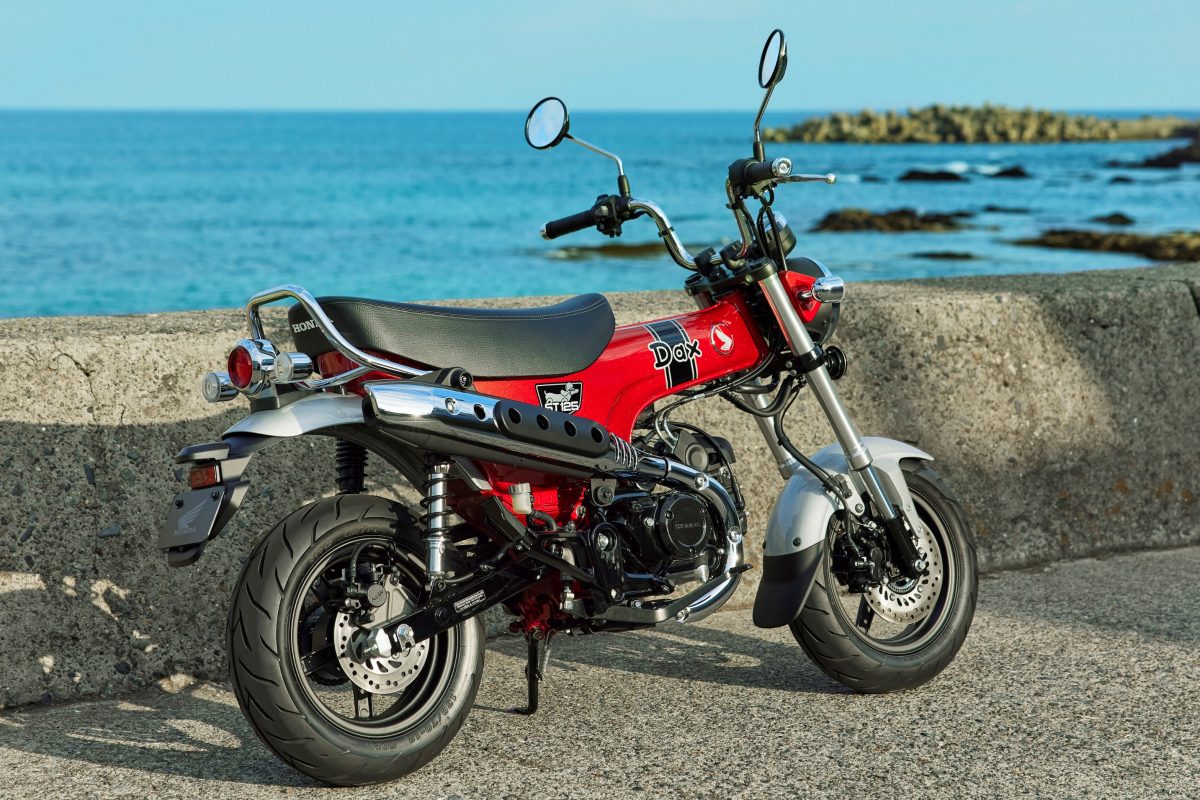 While power is delivered to the rear-wheel via a four-speed gearbox, the bike also comes with a centrifugal clutch.
The Dax weighs 107kg and gets a 31mm upside-down fork, twin-rear shocks, 12-inch mini bike wheels wrapped around with balloon tyres and a full LED light setup.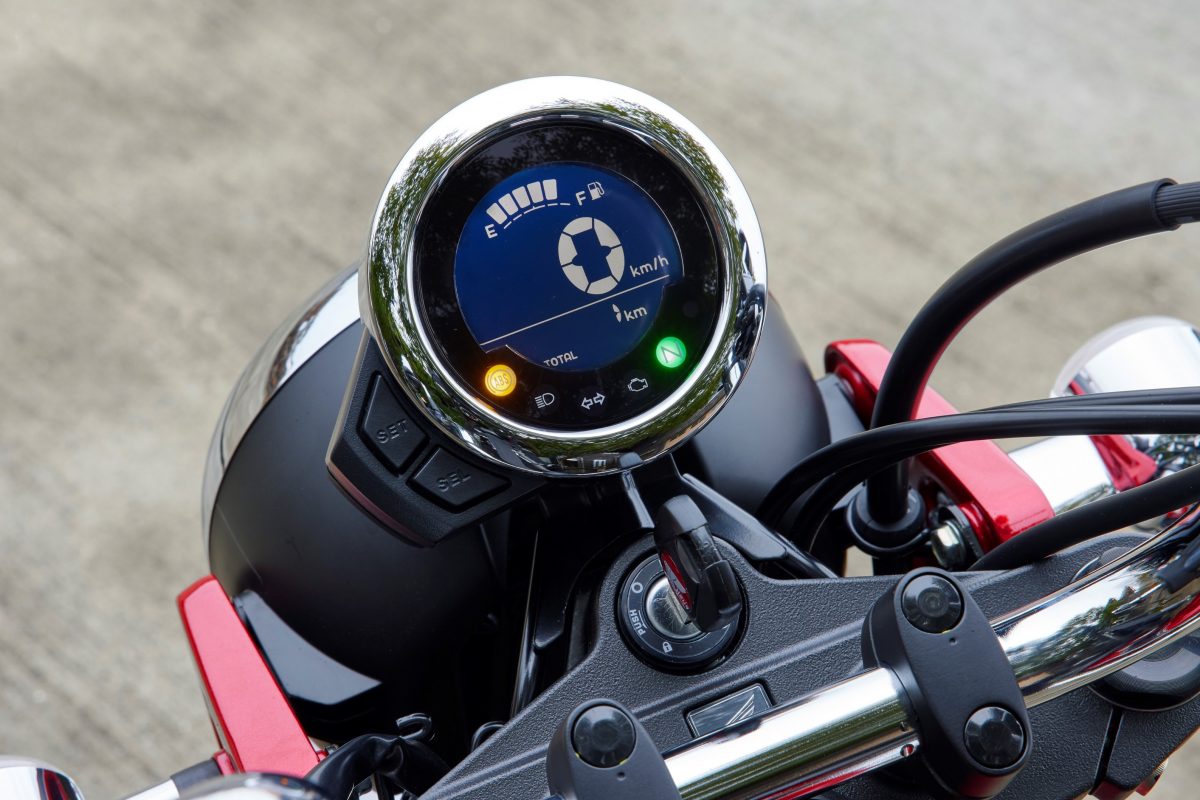 Other notable features include an LCD and chrome handlebars.
Despite the miniature size, Honda fitted the Dax with a pillion grab rail since the bike is designed from the get-go to support up to two people with the help of the steel frame.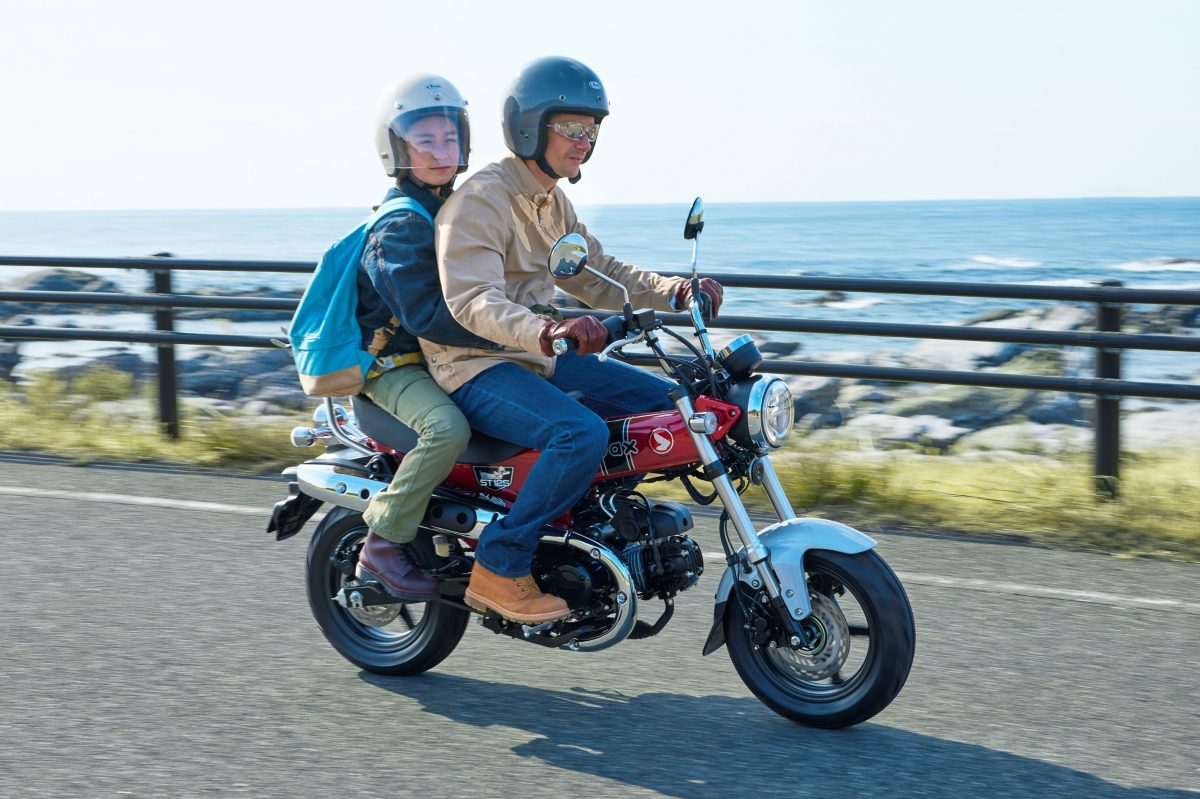 Additionally, the 2023 ST125 Dax will come with single-channel ABS paired to a 220mm front disc, 190mm rear disc and hydraulically-operated brake callipers.
The ST125 Dax is available in two colour options; Pearl Nebula Red and Pearl Cadet Grey.