The Petronas Malaysian Cub Prix is set to return this weekend, with the first round to take place at the Sepang Circuit (North) on 12-13 March.
The 2022 edition is set to kick off with a bang after two previous seasons was hampered with the ongoing pandemic and Movement Control Order (MCO).
Nevertheless, the 29 edition Cub Prix will return in full blast as the team and riders prepare to hunt the 2022 championship.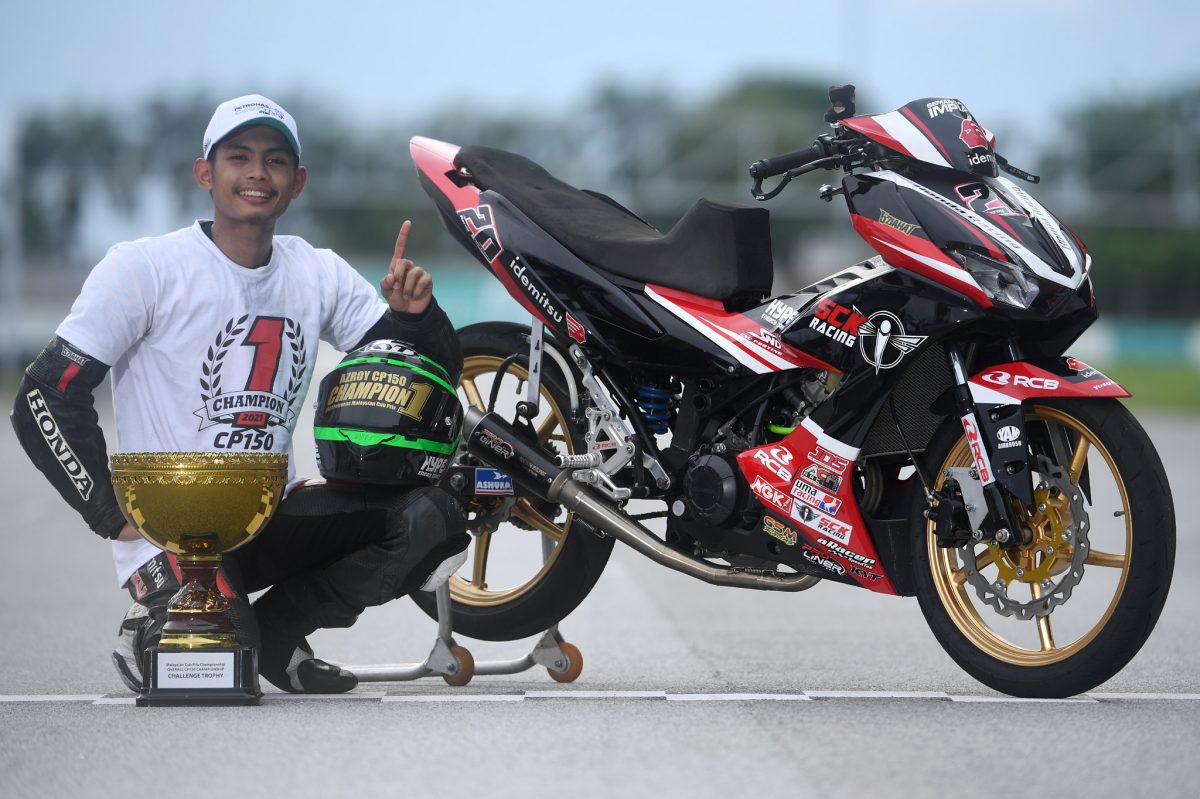 CP150 defending champion Azroy Hakeem Anuar will return to the grid feeling refreshed after taking the 2021 crown with Honda Yuzy Idemitsu.
However, this time around, the 24-year-old will pilot the all-new Honda RSX 150, replacing the RS150R.
Meanwhile, the 2022 season also witnessed the return of former two-time Moto3 stage winner Khairul Idham Pawi.
The ex-Petronas Sprinta Racing rider made a u-turn to two-wheel racing after announcing his retirement in December 2020 after his contract with the Malaysian outfit ended.
SuperKIP will feature alongside former CP150 champion Helmi Azman at SCK Honda Racing Team.
The Petronas Malaysian Cub Prix will continue to pursue its primary objective as a significant platform to raise future world championship racing riders.
The first round of the 2022 Petronas Malaysian Cub Prix will be at the Sepang Circuit (North) from 12 to 13 March.