The Honda CB400 Super Four and Bol d'Or duo are saying Sayonara! in style in 'Final Editions' forms released in Japan this week.
2022 Honda CB400 Super Four and Bol d'Or Final Editions debut in Japan.

These mark the end of these legendary bikes and their signature 400cc four-cylinder hearts.

The CB400's discontinuation stems from Japan's stringent new emission standards.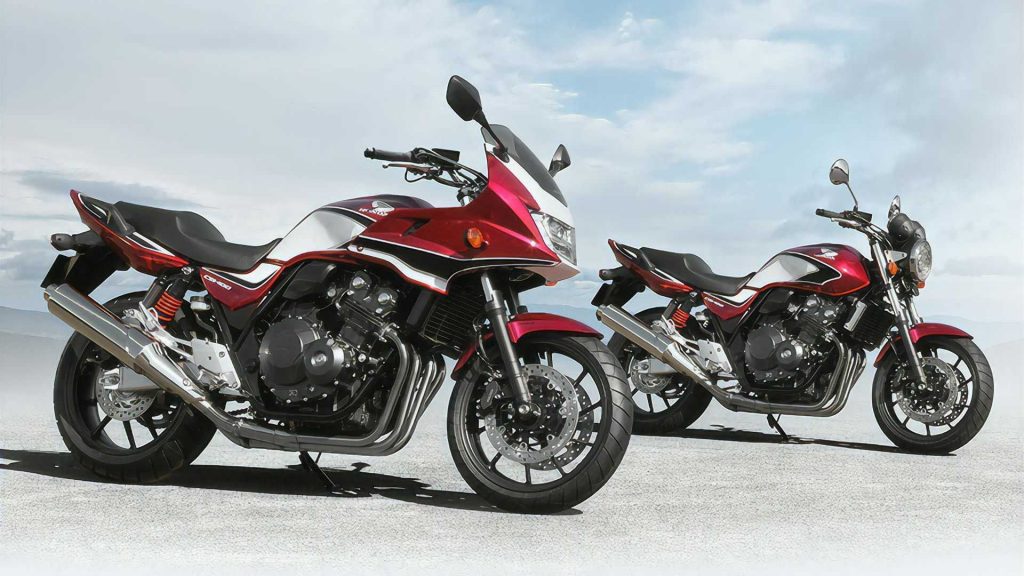 More news from Japan, this time from the mighty winged motorcycle marque that is Honda. Thanks to ever tightening emissions rules and the advancement of tech, Big Red is finally bidding Sayonara! to its signature CB400 Super Four and Bol d'Or 400cc four-cylinder duo.
Though standing as a Japan-only offering for many years, the CB400 has seen some success overseas too, with many falling in love with its rev-happy 400cc four-banger. These 'Final Editions' specials, which debuted in Japan this week, marks the end of a model lineage that began way back in 1975.
The decision to discontinue the CB400 line reportedly stems from the recent implementation of the Reiwa 2 – a rough equivalent to the EU's Euro 5 – emission standards in Japan, to which the CB400's aforementioned signature powerplant does not meet.
Yup, the Honda CB400 Super Four and Bol d'Or Final Editions will mark the end of the liquid-cooled 399cc in-line-four-cylinder mill each packs underneath, which is good for 55HP @ 11,000RPM and 39NM @ 9,500RPM.
Three colourways are available for the CB400 Super Four and Bol d'Or Final Editions, those being Darkness Black Metallic, Candy Chromosphere Red, as well as the signature Atmosphere Blue Metallic scheme of the Honda Racing Corporation (HRC).
Honda also reportedly readied a Matt Beta Silver Metallic scheme for the CB400 Super Four, with this being a limited-run special. However, this has since reportedly sold out with no exact production number disclosed.
In terms of features, both the CB400 Super Four and Bol d'Or Final Editions ride on serviceable preload-adjustable front fork and rear shocks, the latter paired with an aluminium swingarm assembly. There's also quad-piston calipers up front and a single-piston rear unit all tied to a dual-channel ABS suit, as well as 17-inch wheels.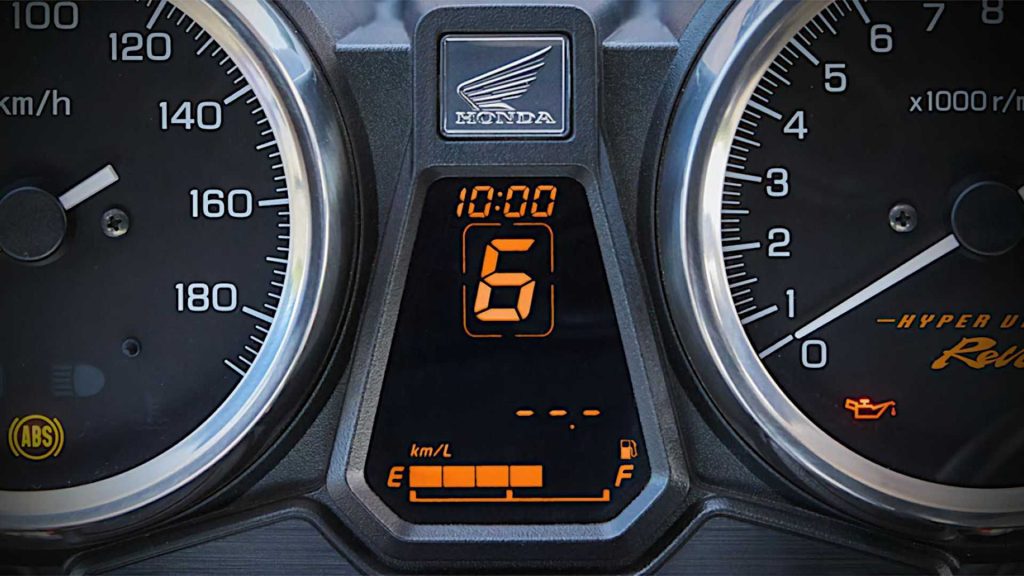 Other features present on board include a digital multi-info dash display sandwiched in between an analogue speedo and rev counter, a pair of small storage spaces present in the half-faired Bol d'Or, not forgetting LED lighting front and aft.
We're certain we'll see a handful of these Final Edition CB400 twins find their way overseas into the hands of avid collectors and fans, but we're certain these will command significantly more than the MSRP they command in Japan – ¥928,400 (approx. RM32,100.43) for the Super Four and ¥1,084,600 (approx. RM 37,501.22) for the Bol d'Or.
Unlike the tri-coloured schemes, the Darkness Black Metallic versions are priced slightly lesser at ¥884,400 (approx. RM30,599.13) for the Super Four and ¥1,040,600 (approx. RM36,003.45) for the Bol d'Or.