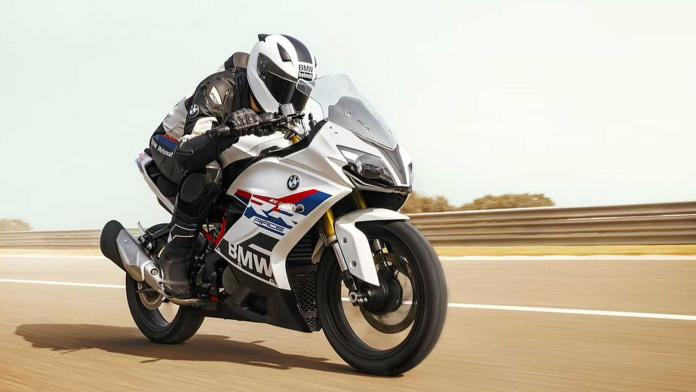 BMW Motorrad recently introduced the new BMW G 310 RR sportsbike in India.
the G 310 RR is a rebadge from TVS's Apache RR 310.
the G 310 RR puts out 33.5hp and 27.3Nm.
The G 310 RR joins the already available G 310 GS and G 310 R, with all of the models sharing the same 310cc single-cylinder engine built in partnership with India's TVS Motor Company.
After the successful introduction in India, BMW will now bring the 310 RR to China, as reported by Rushlane.
BMW Motorrad has sold more than 50,000 units of the G 310 range globally, of which 15,000 units were recorded in India alone, making the country the biggest market for the small capacity BMW branded bikes.
Understanding the rise in demand for a small-capacity motorcycle in China, the G 310 RR could do well in a country that shares a similar number of population with India
.
BMW Motorrad Head of Asia, China, Pacific and Africa, Markus Mueller-Zambre, explained that India would start exporting the G 310 RR to China soon, with the official launch will happen in the coming months.
In addition, Markus revealed that the G 310 RR would only be manufactured in India at the TVS manufacturing plant.
Considering how quickly BMW is pushing to export the new baby RR, it could also mean that we might see the bike in Malaysia soon enough.
Despite no further details, the G 310 RR is expected to land in Malaysia, considering the other two G 310 range is also available here. The G 310 R (2021) is available for RM27,500, while the G 310 GS is priced at RM29,500.
If the G 310 RR lands in Malaysia, it could cost slightly above RM30,0000.