The 2020 Ducati Streetfighter V4 and V4 S just entered the Malaysian market as the Italian premium bike manufacturer introduced its latest rendition, the 2021 Ducati Streetfighter V4 S Dark Stealth. In other words, the 'Fight Formula' just got even more badass than before.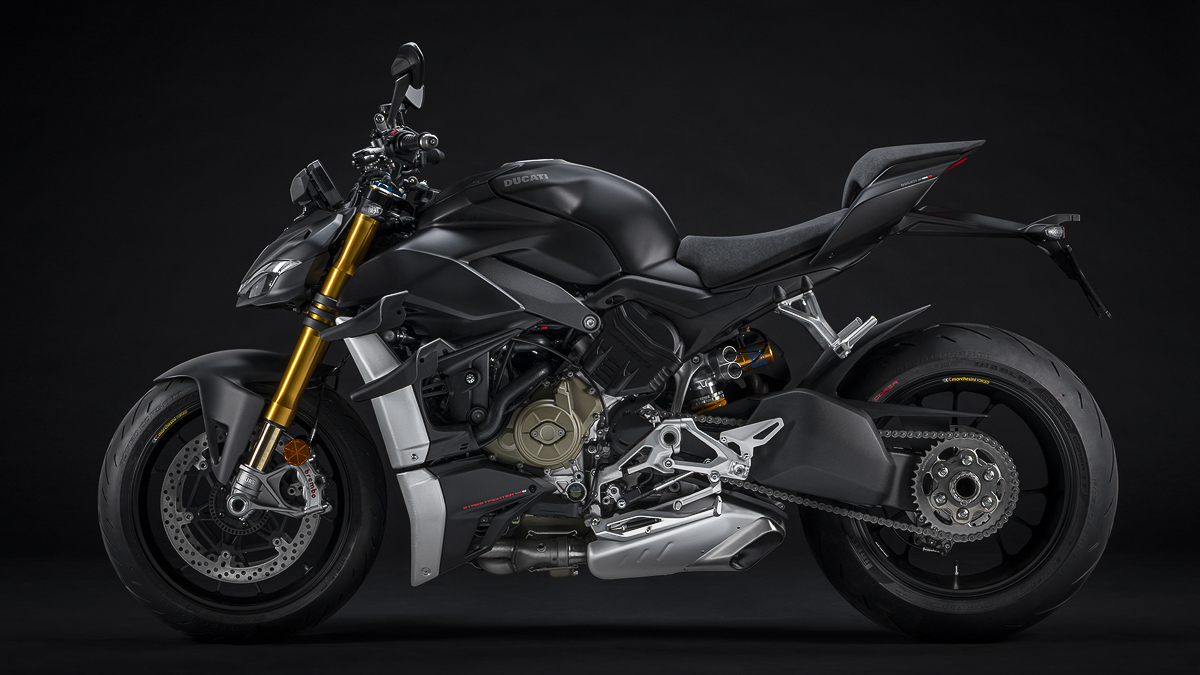 We're probably guessing that the Ducati design team was tasked to make the Streetfighter V4 S even more aggressive and what better way to do so than a menacingly looking stealth-out machine. At first glance, we're definitely sold with the outcome. Is it better than the iconic Ducati Red? Well, you'll be the judge.
Everything else in terms of specs is similar to the Streetfighter V4 S model, which is essentially a Panigale V4 S sans the front fairing. Other unique features include a higher and wider handlebar, 178kg (dry), and 208hp from its 1,103cc Ducati Desmosedici Stradale V4 engine.
One thing is for sure, those biplane wings definitely look awesome against the Dark Stealth backdrop. It won't enter the Malaysian market anytime soon, but the Red models are available from RM115,900 for the standard Streetfighter V4 while the V4 S will set you back at around RM14,900.
More details in the link, below.
2020 Ducati Streetfighter V4 official price revealed – From RM115,900
Written by: Sep Irran