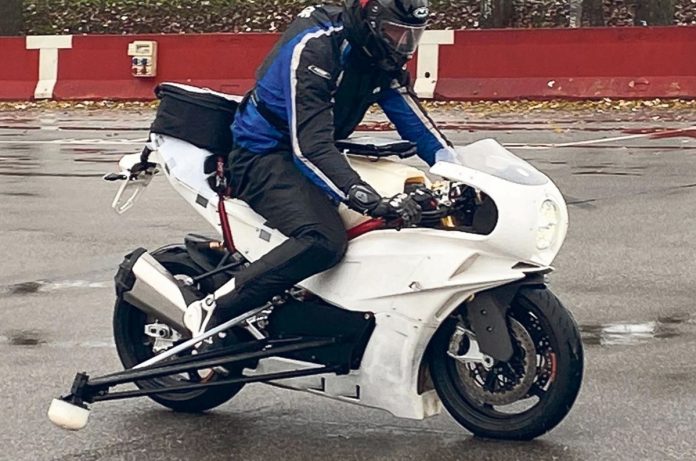 It was announced that the 2021 Bimota KB4 will go into limited production starting March next year and the Italian manufacturer is trying hard to keep that promise with their modern-retro superbike going through the ringers via tests in these photos.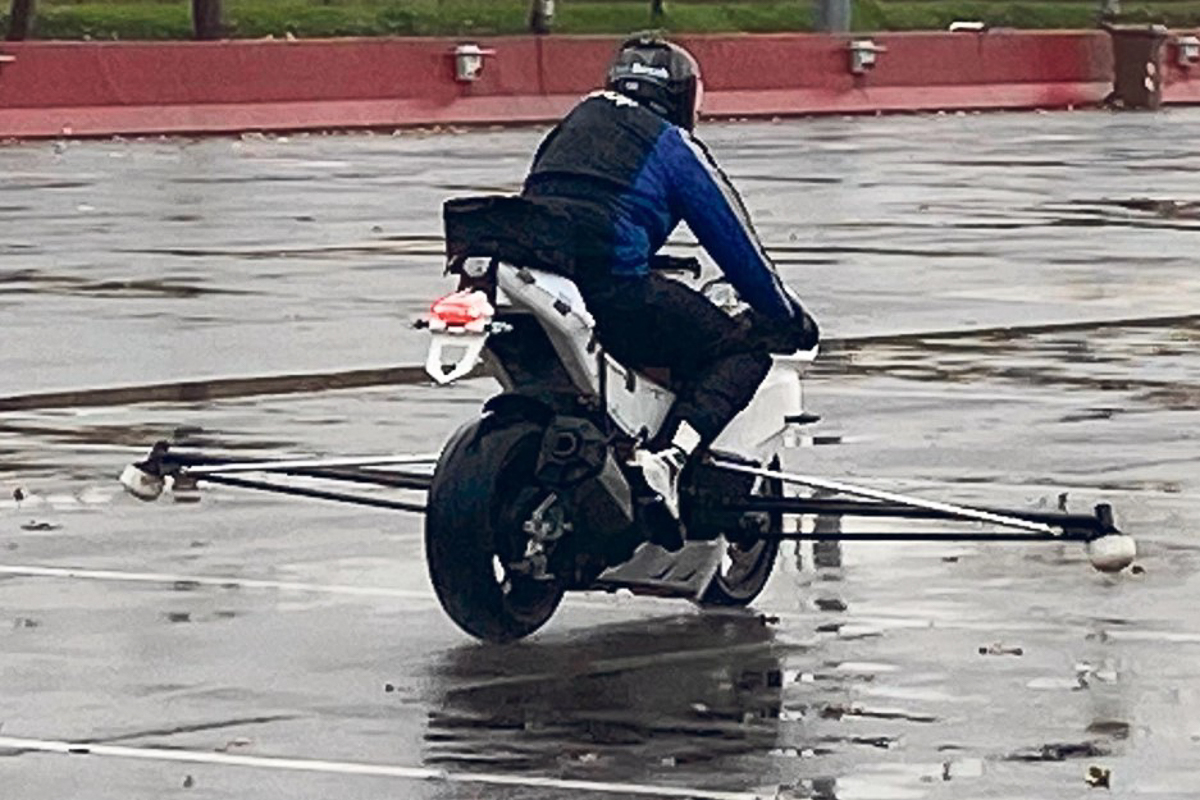 See those long arms on the sides? The Bimota KB4 is currently developing its ABS system and those bars help to ensure that the bike won't drop and suffer damages during the testing phases. It's especially important considering that it is powered by a 1,043cc inline-four engine taken directly from the Kawasaki Ninja 1000SX.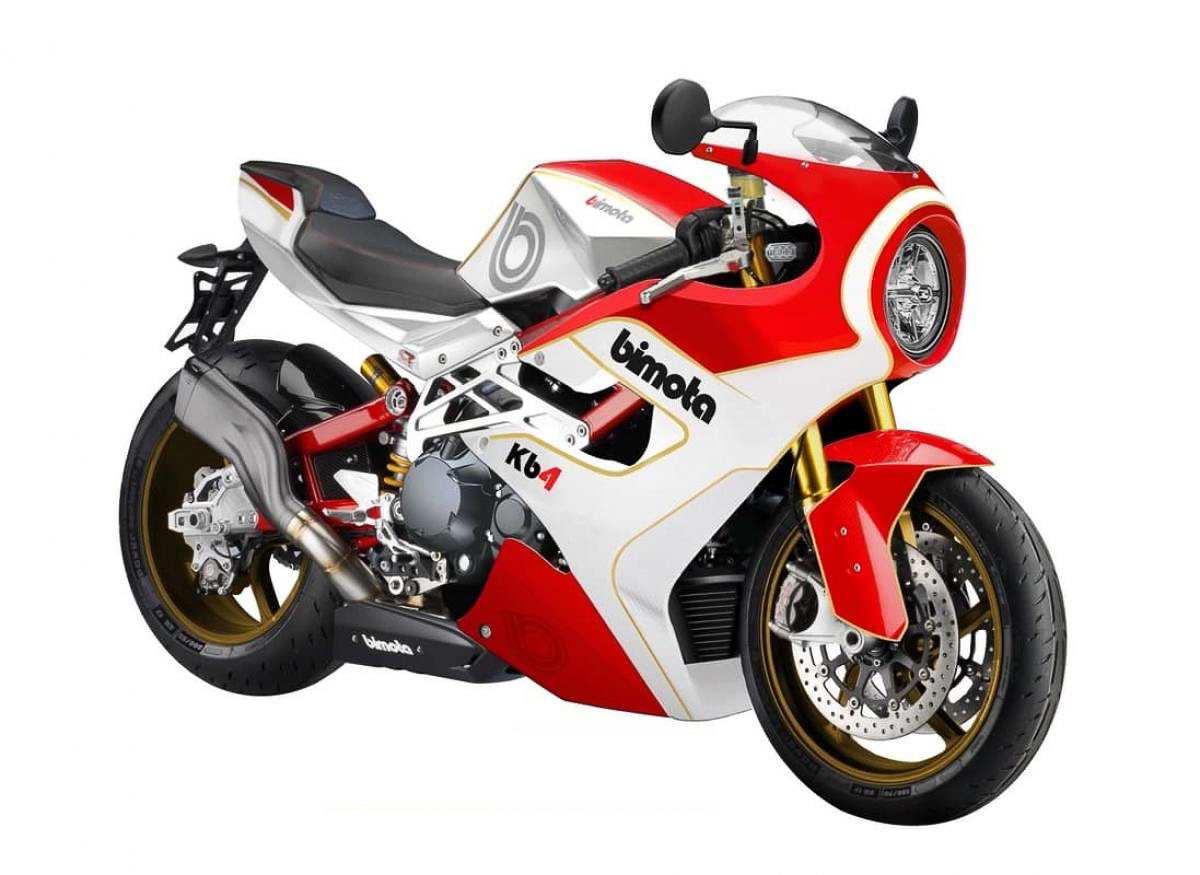 This new KB4 will feature the latest Bosch-developed Kawasaki Cornering Management electronics system (Cornering ABS) with some added race-inspired specs like controls for wheelie, traction, slide, and pitch using Kawasaki's IMU unit. We might also see the addition of engine brake control, but that is yet to be seen.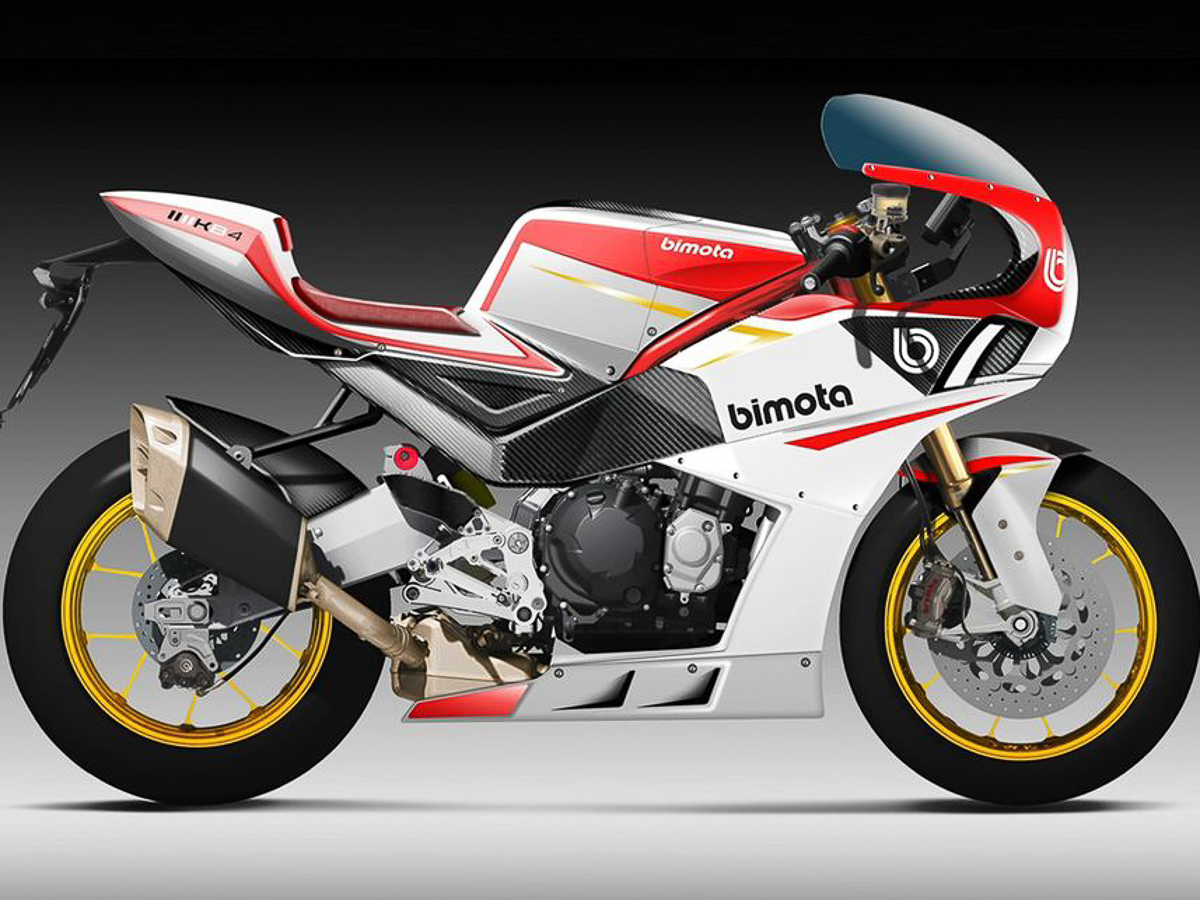 We can also see that the front fairing is now shaped slightly different with sharp edges and air intakes under the 70s inspired round headlight. It also looks a bit smaller compared to what we've seen before, but that is expected and we're guessing that more changes will follow suit when the production version comes out. Stay tuned for more updates.
Written by: Sep Irran