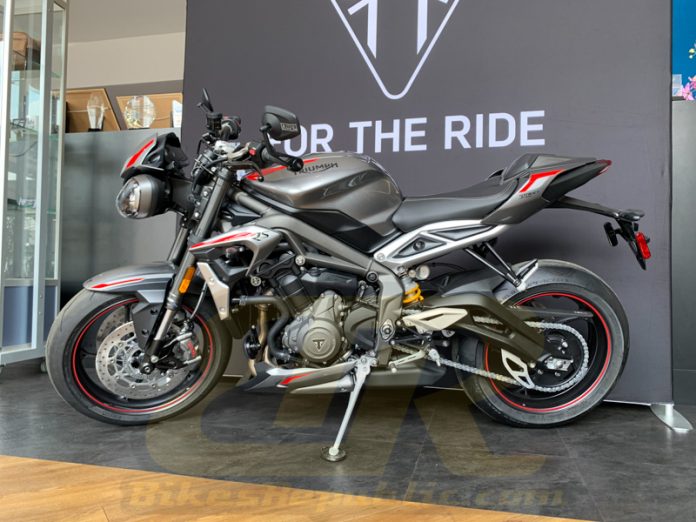 The 2020 Triumph Street Triple RS was launched today at the 2019 Shell Malaysia Motorcycle Grand Prix.

It features many revisions and updates.

It is now lighter and more powerful.
The much-awaited 2020 Triumph Street Triple RS was launched today at the 2019 Shell Malaysia Motorcycle Grand Prix.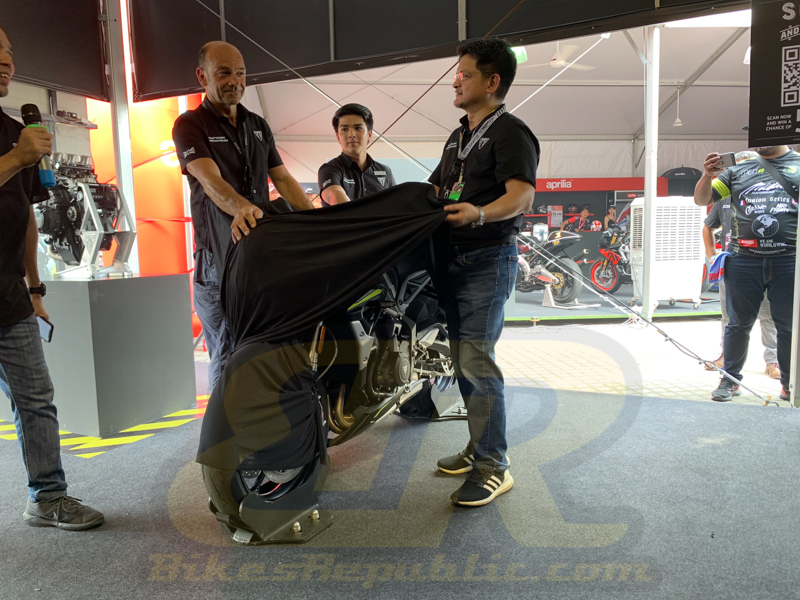 The 2017 models was the most fun motorcycle we've ever tested and we wondered even back then how could Triumph possible make it even better. So kudos to the Hinckley based manufacturer in finding ways to make an already great bike greater.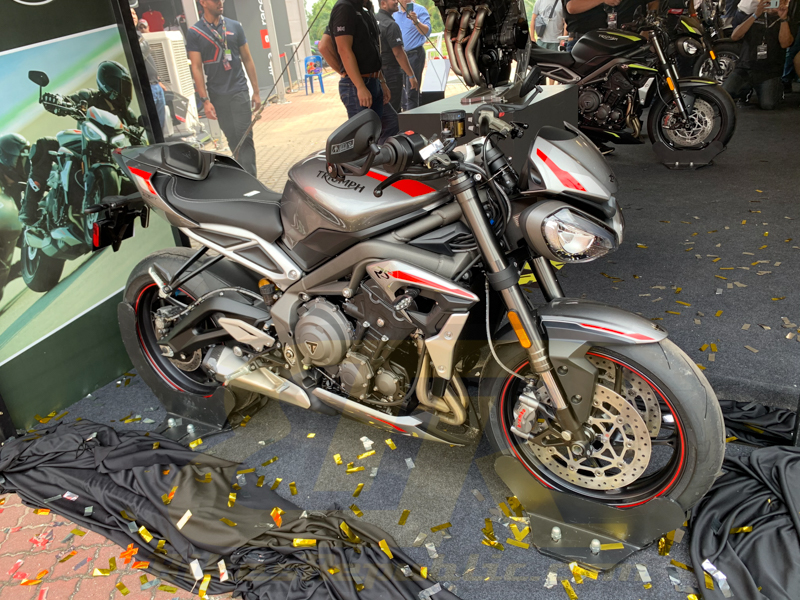 Some of the lessons learned in Moto2 as exclusive engine suppliers were applied to the 2020 ST RS. As we've published before, the Triumph Moto2 engines were derived from the standard engine from the 2017 ST RS. From there it was developed only very lightly by Extern Pro.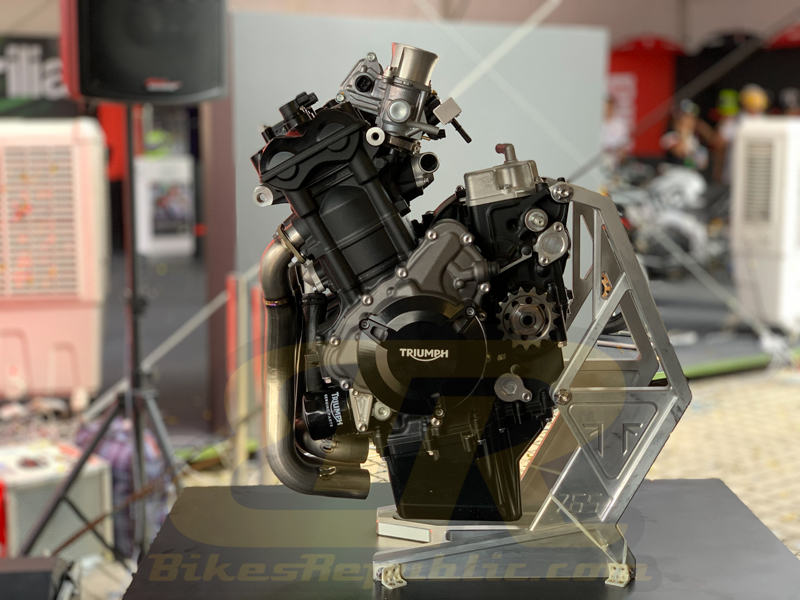 The results were staggering. Records fell one by one and a Triumph-engined Moto2 bike hit more than 300 km/h at Mugello earlier this year. It was the first a Moto2 bike ever to hit the triple-ton. Then another three bikes went more than 300 km/h at Philip Island, Australia.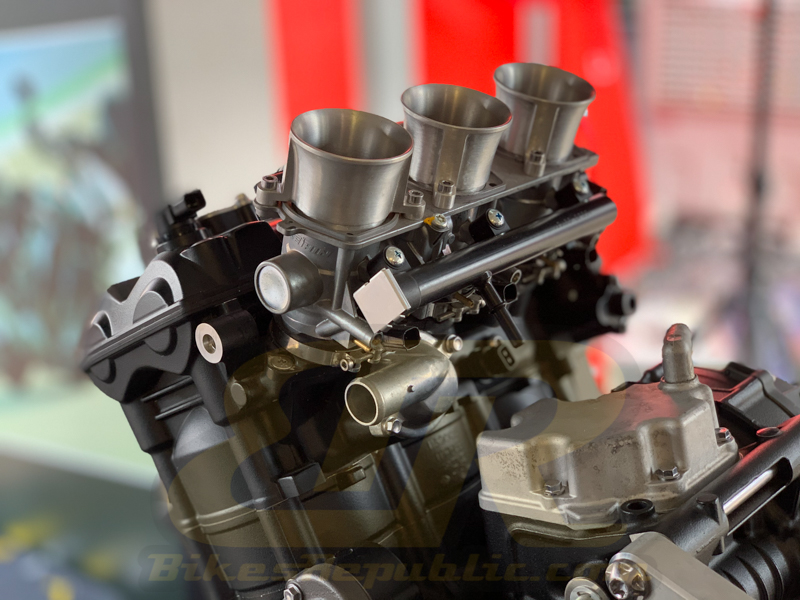 Championship organiser and promoter Dorna had wanted a series with closer racing and Triumph's Moto2 engine delivered the show. The 2019 Moto2 championship is still open with two races to go.
Highlights of the 2020 Triumph Street Triple RS:
Revisions to the engine boost power by 9%, despite having 2 catalytic converters.
Power is up to 121 bhp and 77.3 Nm of torque, up from 116 bhp and 76 Nm.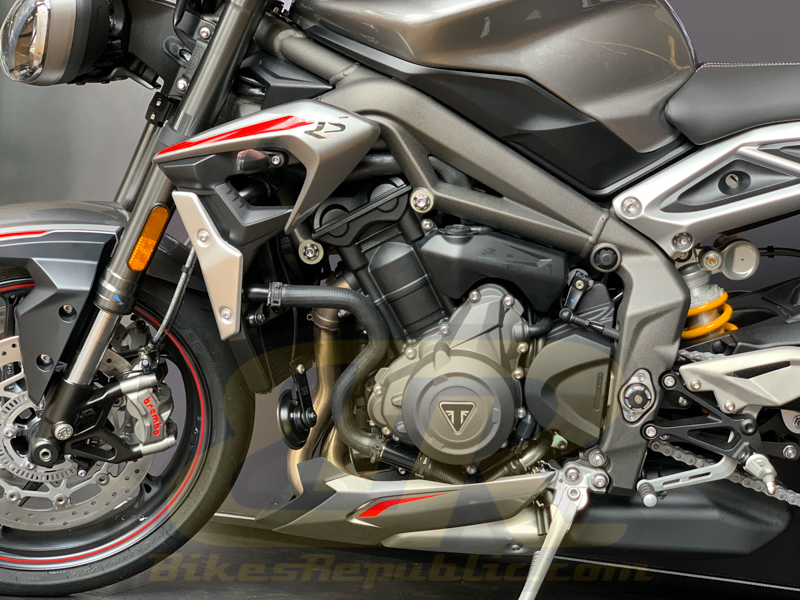 Engine response tuned to provide fatter mid-range power and torque.
More responsive throttle.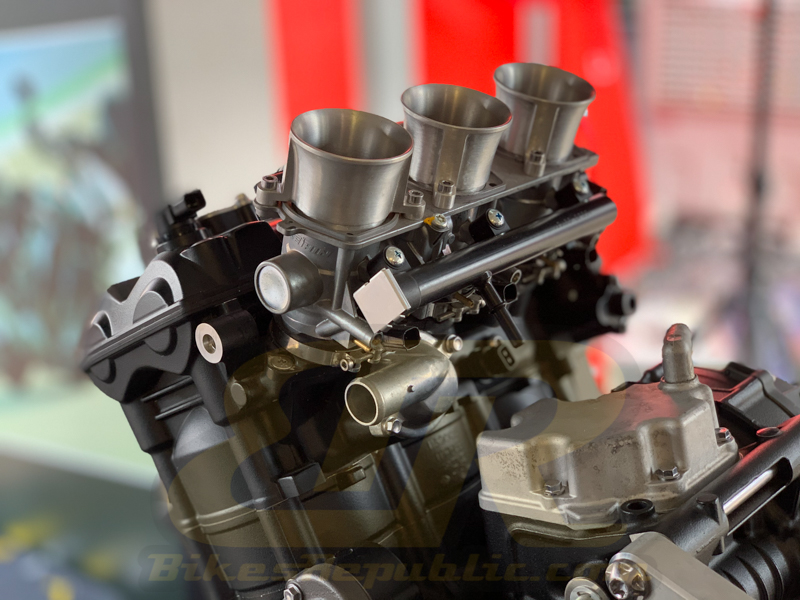 Smoother powerband results from new exhaust cam.
High-precision machining of the crankshaft, clutch and counterbalancer.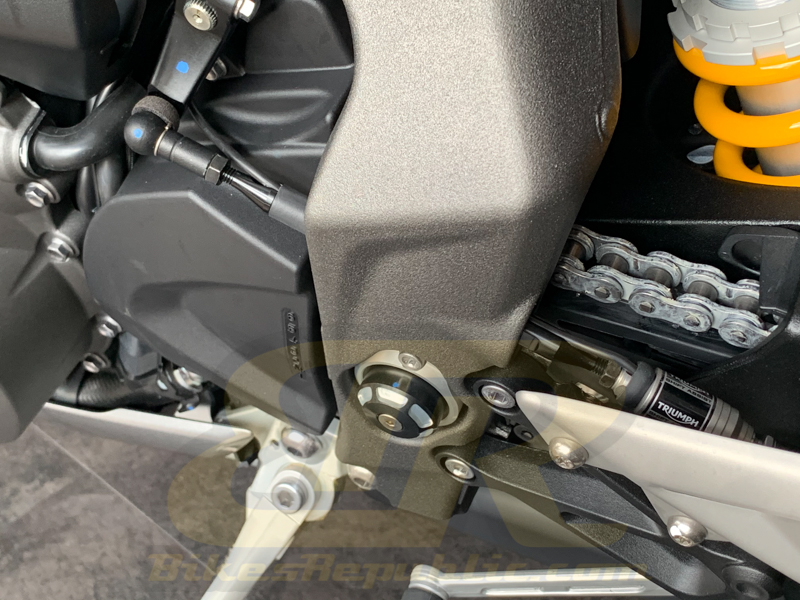 Bi-directional quickshift for up and down shifts.
41 mm fully-adjustable Showa forks and Öhlins rear mono shock retained.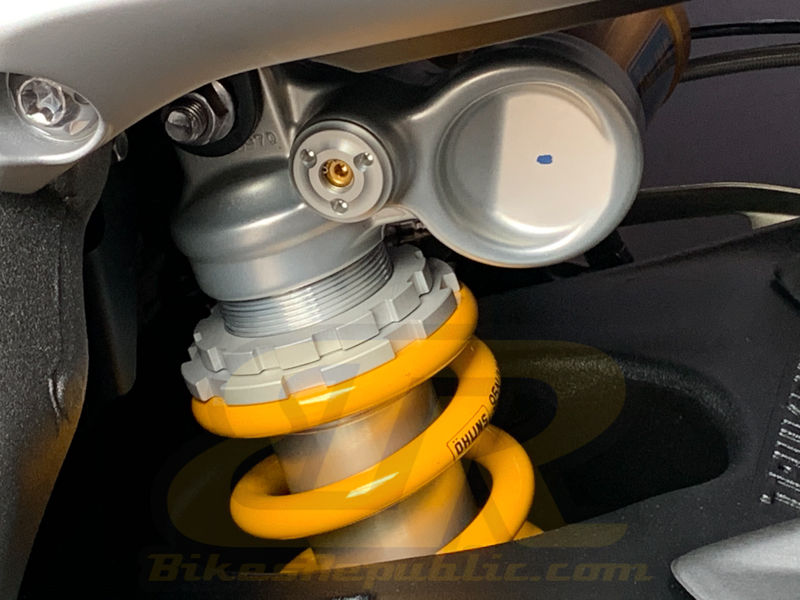 Braking handled by the awesome Brembo monobloc calipers up front, with revised master cylinder.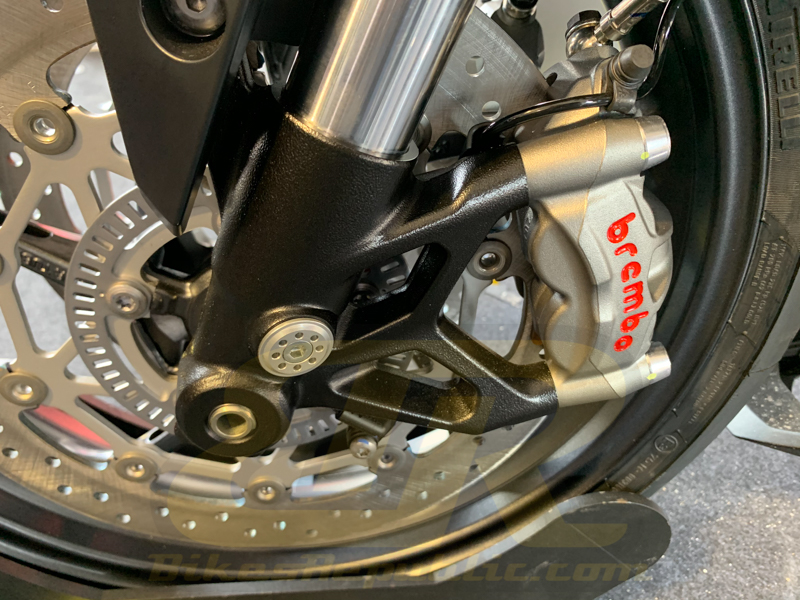 New TFT screen with Bluetooth connectivity for phone and multimedia functions.
TFT screen can also pair with and control GoPro action camera.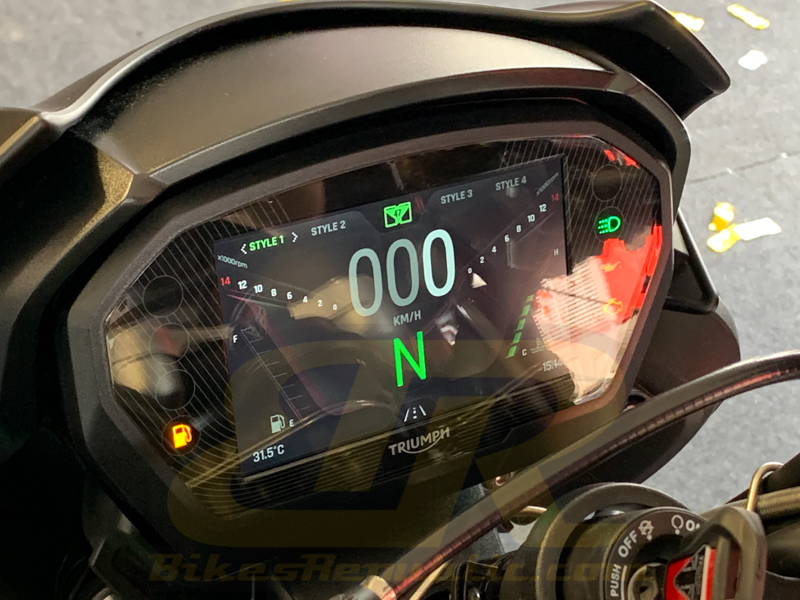 5 riding modes are provided: Track, Sport, Road, Rain and rider customizable.
New bodywork (or lack of it) — everything unneeded was pared away.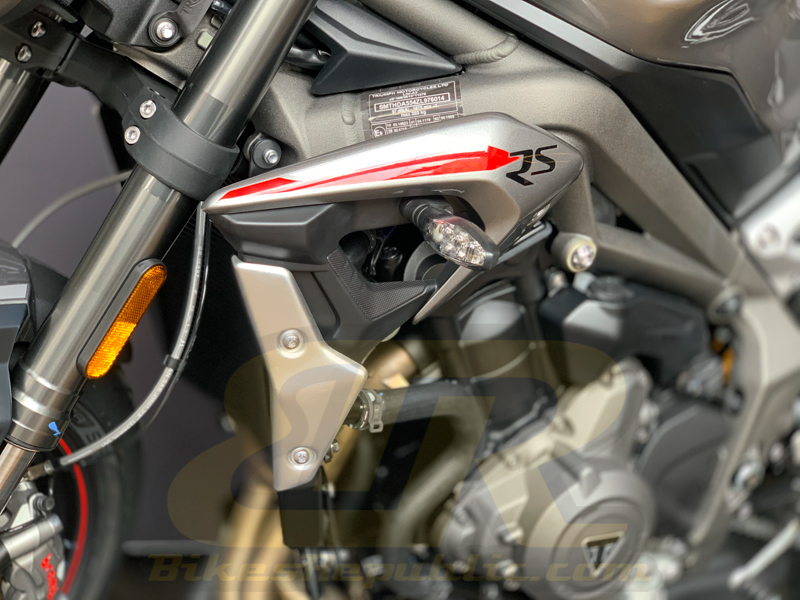 New "eagle-eyed" LED headlamps with Daylight Running Lights (DRL).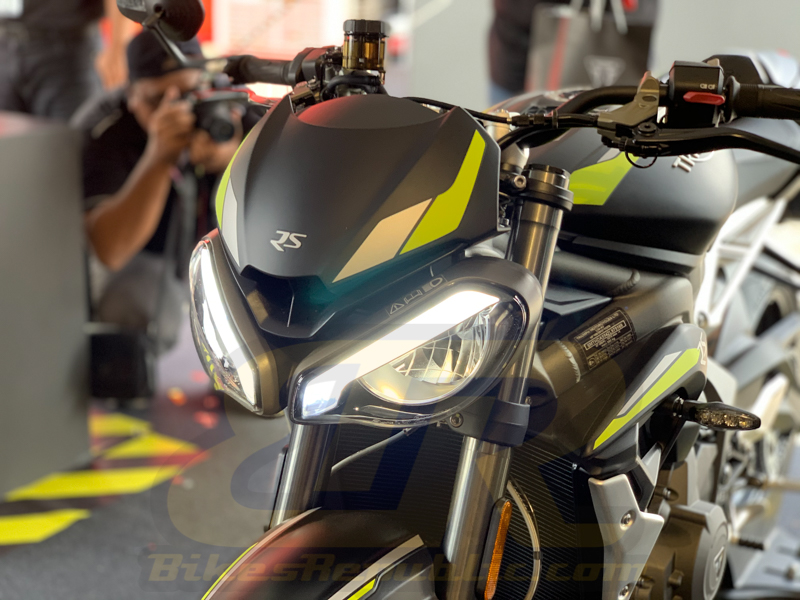 New design rear seat.
The result of the revisions results in a bike that weights just 166 kg dry.
That's the best power-to-weight ration in its category.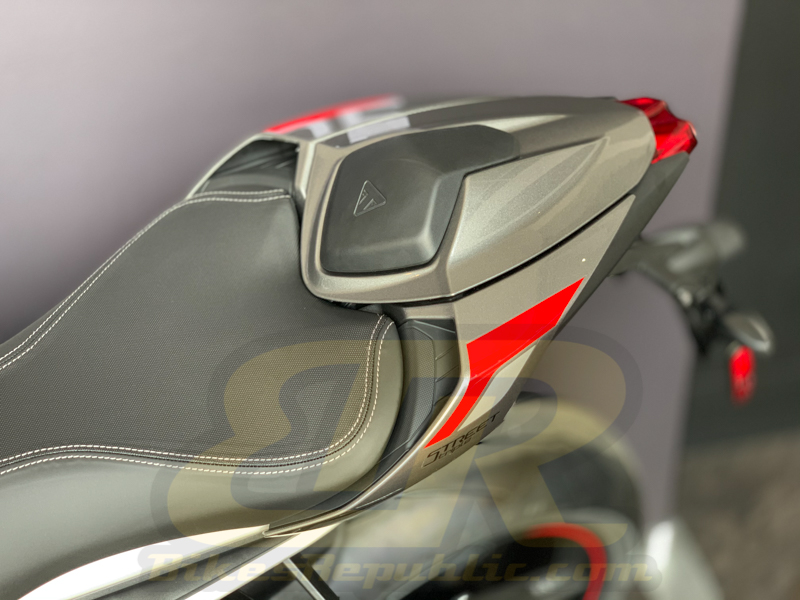 No price was given at the moment, as the bike will only be available from January 2020 onwards. But you can already view at Triumph Motorcycles Malaysia.