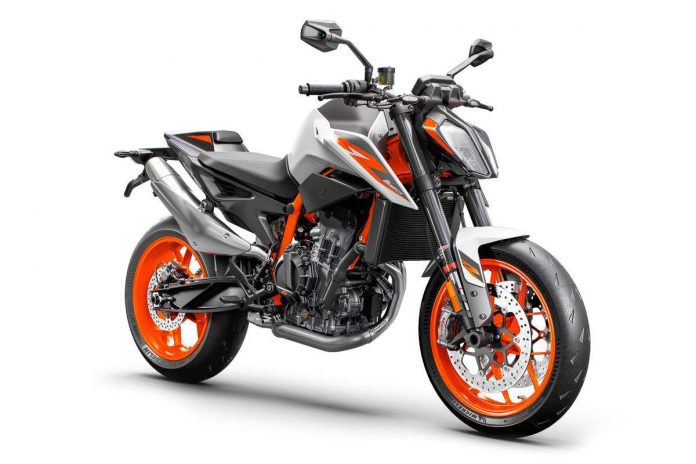 KTM has officially unveiled the 2020 KTM 890 Duke R via an online YouTube presentation due to all the restrictions placed by the unprecedented COVID-19 pandemic. Determined to not stop them in their tracks, the latest big boy Duke was presented with the nickname "Super Scalpel".
If you thought that the KTM 790 Duke was already super fun and sexy, KTM dropped the bomb with an even extreme version of what naked bikes are capable of. The biggest difference between the two is obviously the engine where the new KTM 890 Duke R carries a bigger bore and stroke (90.7mm & 68.8mm) which now produces a hefty 122hp @ 9,250rpm and 99Nm @ 7,750rpm.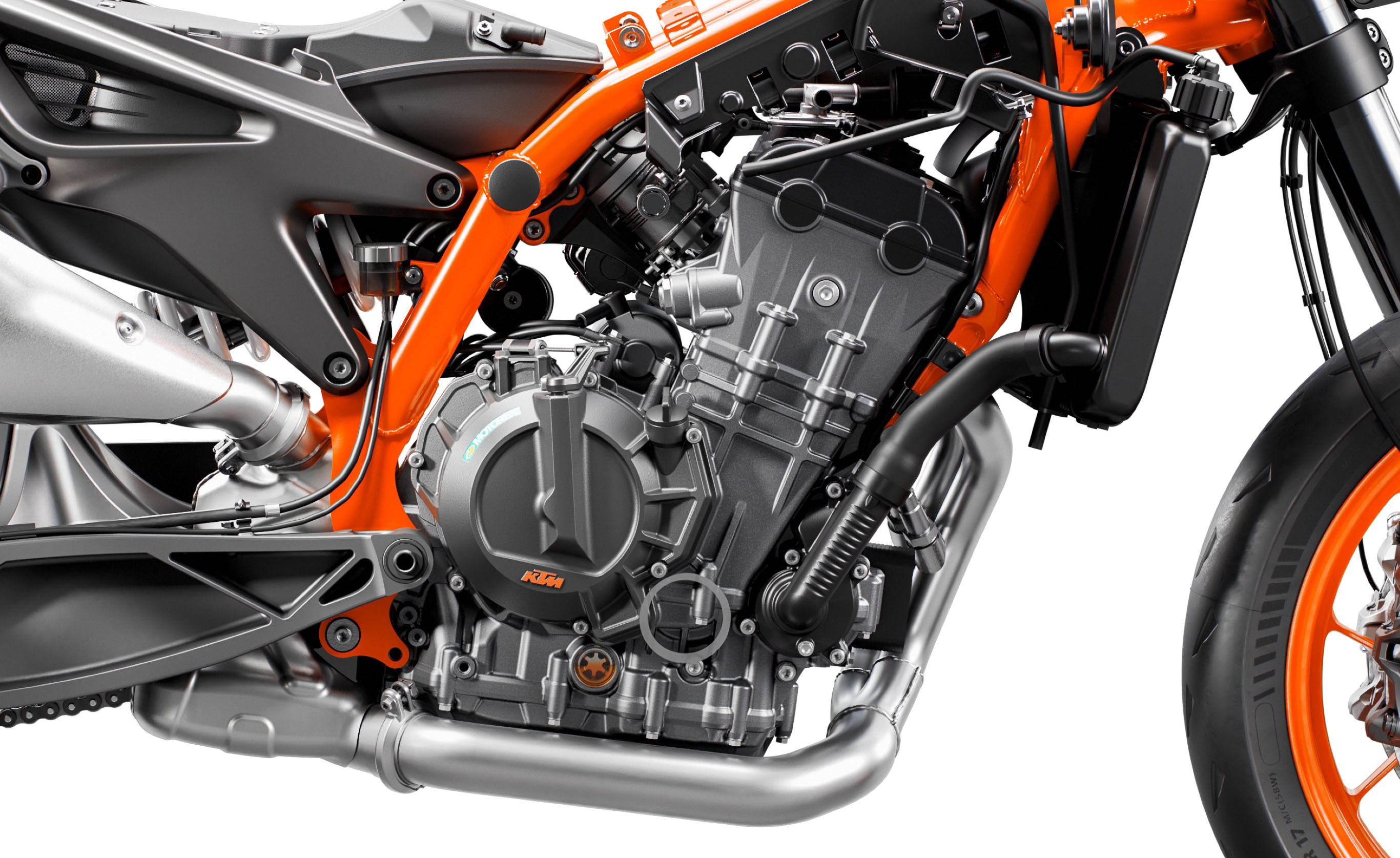 Almost everything from the 790 Duke R 799cc engine has been upgraded for the 890 like increased intake and exhaust valves, enhanced compression ratio, more aggressive camshaft profiles with added rotational mass, new connecting rods, forged box pistons (lighter too), balance shaft, and more to keep everything running aggressively fun yet smooth.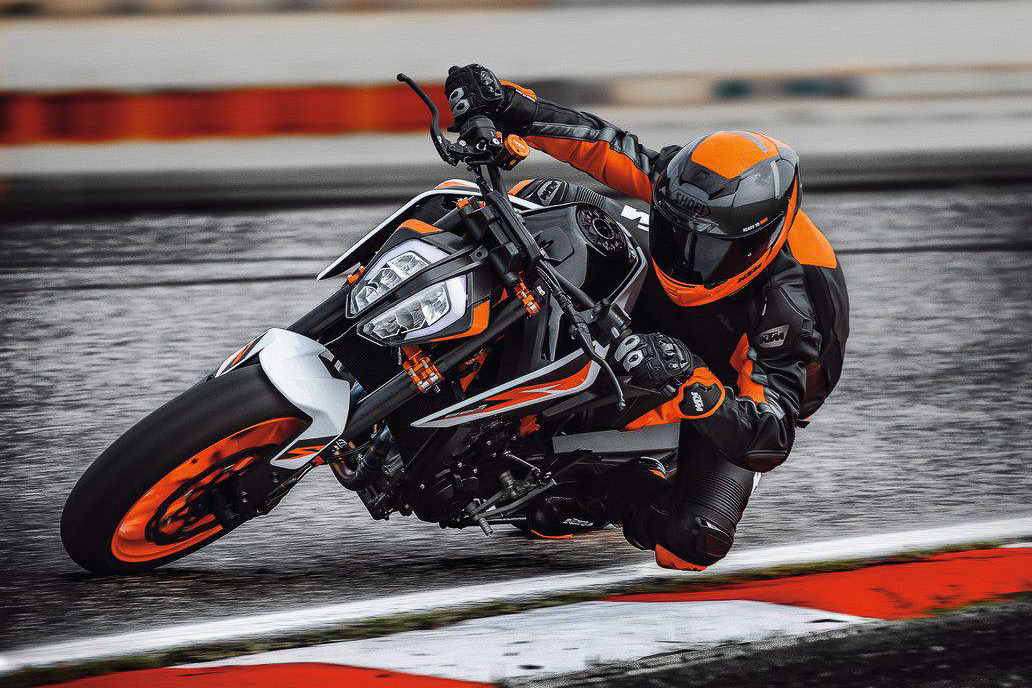 The transmission setup has been slightly enhanced with lighter springs and shorter lever travel for more efficient gear shifts. Go for the optional Quickshifter+ and you'll get an even more exciting up and downshifts without having to use the clutch.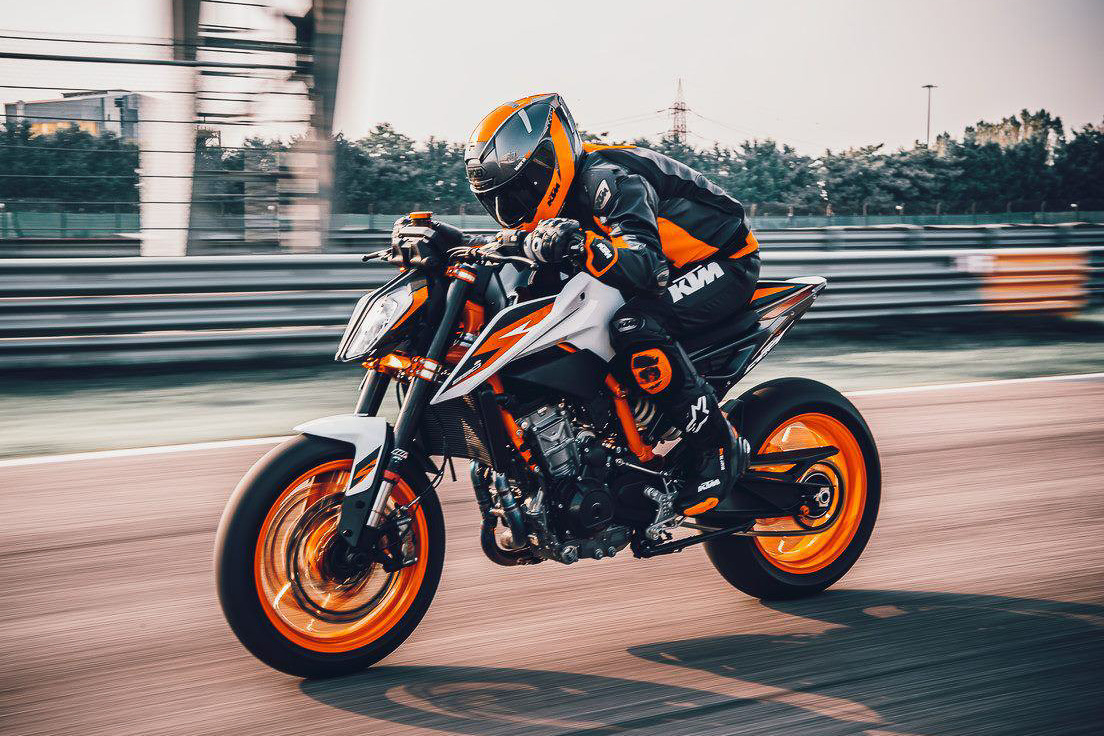 Apart from the upgraded powerhouse of an engine, the electronics is where the bike shines even further. The additions of new 6D IMU lean angle sensor works together with Cornering ABS, traction control, and other techs to allow riders to fully control tyre drifts, wheelies and power all together. In short, the new 890 Duke R is not only more powerful but smarter as well.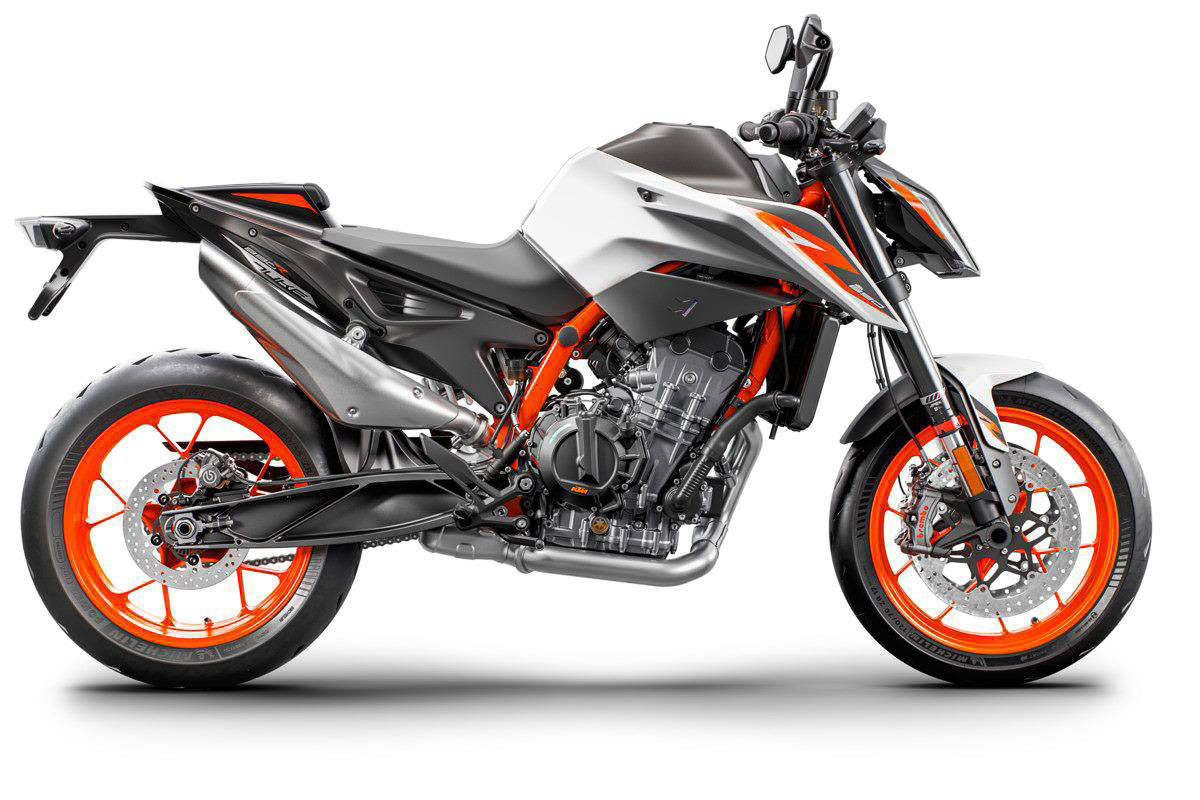 The suspension area is taken care of by WP Suspension's Apex unit that allows for full adjustably on both front and back. It's a more 'top shelf' spec compared to the 790 and combined with higher seat height, the 890 has better anti-squat properties for riders to really break away after corner exits.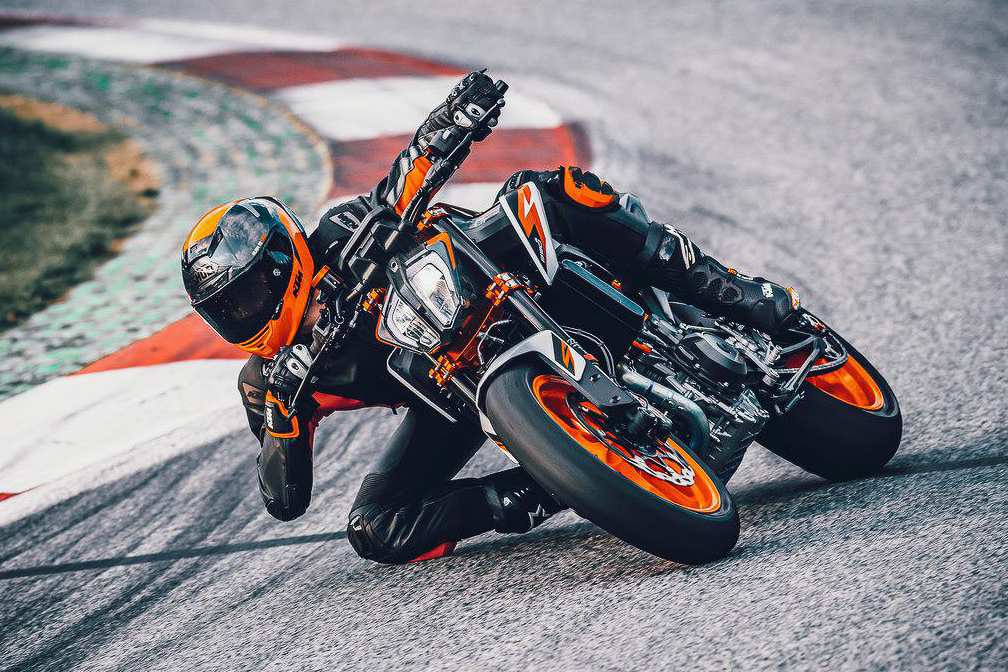 The brakes are probably the biggest differences with all other KTM models available to date as they come standard with Brembo Stylema brakes. When it comes to road-legal bikes, there's arguably no better calipers in the market and the 890 Duke R deserves this premium treatment.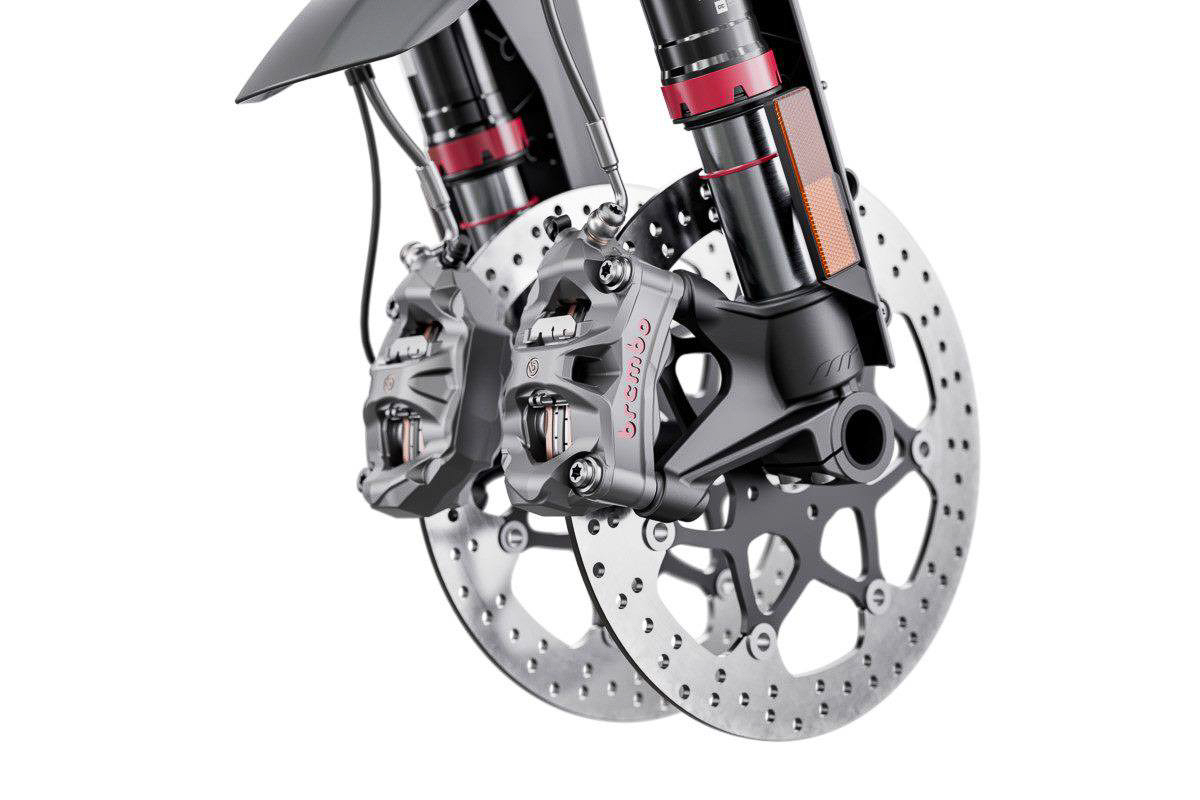 If you think naked bikes don't belong in the track of any races, you'd be surprised at what the new 2020 KTM 890 Duke R is capable of. Its 'Ready-To-Race' ergonomics offers lower and flatter tapered bars with adjustable position on the triple clamp. It gets even more aggressive with higher and rearward footpegs, which is as aggressive as it can get for a naked bike.
You would think that the KTM 890 Duke R would be a pricey beast but for the US market, it's just a grand more than the 790 – $11,699 to be exact (around RM50,622). That would be translated to a whole different price if KTM Malaysia decides to bring one over as the 790 was priced around the RM65,000 mark when it was launched a couple of years back.