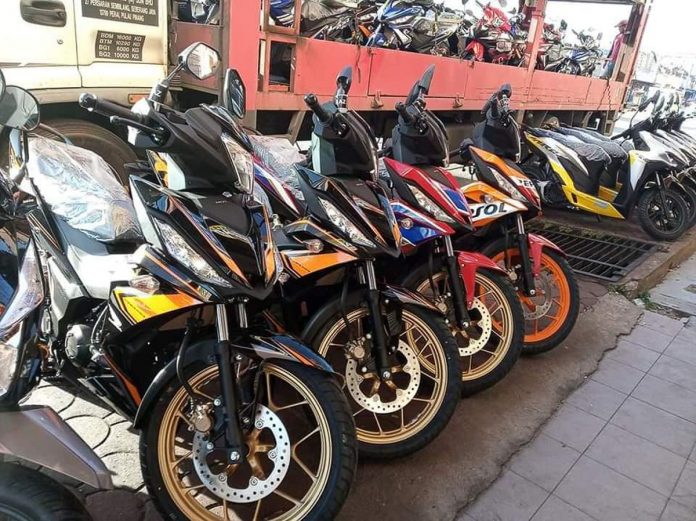 Fans and enthusiasts of Boon Siew Honda can expect the official launch of the 2020 Honda RS150R V2 in the very near future as more and more shots are posted up on social media. If you're wondering what the RS150R V2 looks like, some dealers already have them in stock and ready for purchase (no bookings or orders needed, apparently).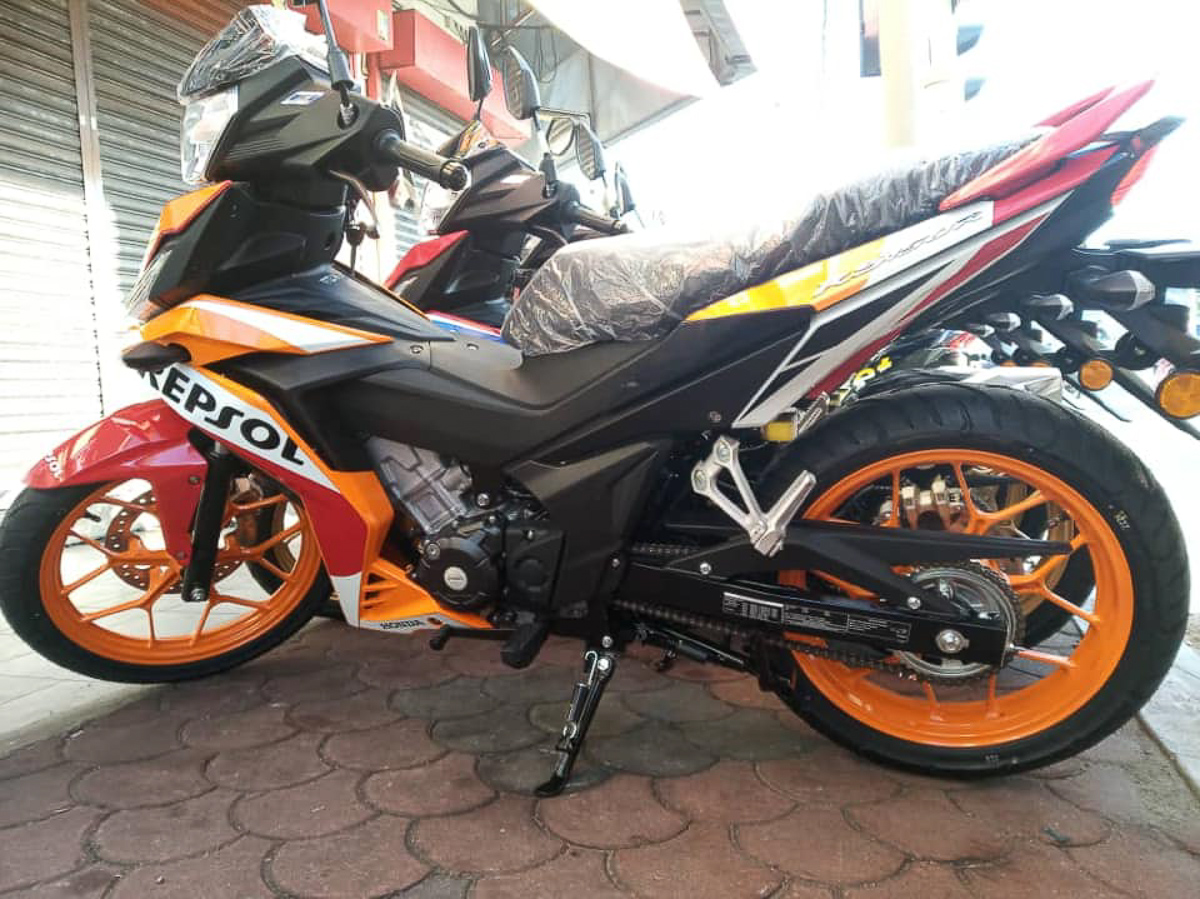 You can find a lot of photos of the V2 submitted on multiple Facebook pages, including the Honda RS150R Malaysia group. From what we can see, the V2 isn't really a completely new model but more of a facelift version based on details we've seen so far. Sorry guys, the new V2 is not like the Honda Winner X from Vietnam, but a lot closer to the Honda Supra GTR of Indonesia.
With that being said, the biggest change that we can see is its new full digital display which replaces the outgoing digital-analogue unit found on the RS150R V1. There's also the new rear taillight design which has been simplified to give a cleaner look. Some folks are on different sides of the fence regarding this new look, but we'll just have to see it for ourselves during the official launch.
We've also noticed that the RS150R V2 does not come with front ABS like Indonesia's Supra GTR. We're probably guessing that Boon Siew Honda has done so to keep the prices down to a more affordable package.
Based on our research, dealers are pushing it at around RM9,500 mark. We're still not sure if the front forks are bigger compared to the V1 but we'll get back to you once we have the detail.
If the 2020 Honda RS150R V2 is anything like the new Honda Supra GTR, it'll probably come with a new-generation 150cc single-cylinder DOHC engine which produces 12kW (around 16hp) and 14.2Nm of maximum torque. This is a slight increase compared to the V1 which produces 11.5kW (around 15.4hp) and 13.5Nm of torque.
New year, new bike?
Image source: Honda RS150R Malaysia Facebook group