There are not a lot of extremely rare superbikes here in Malaysia but the folks from Aprilia Malaysia (Didi Resources) managed to get their hands on one very exotic 2020 Aprilia RSV4 X to preview here in the country. How rare? There are only 10 of them and one of them was already handed over to its first owner, Max Biaggi. And guess what? Max Biaggi was here to unveil the bike!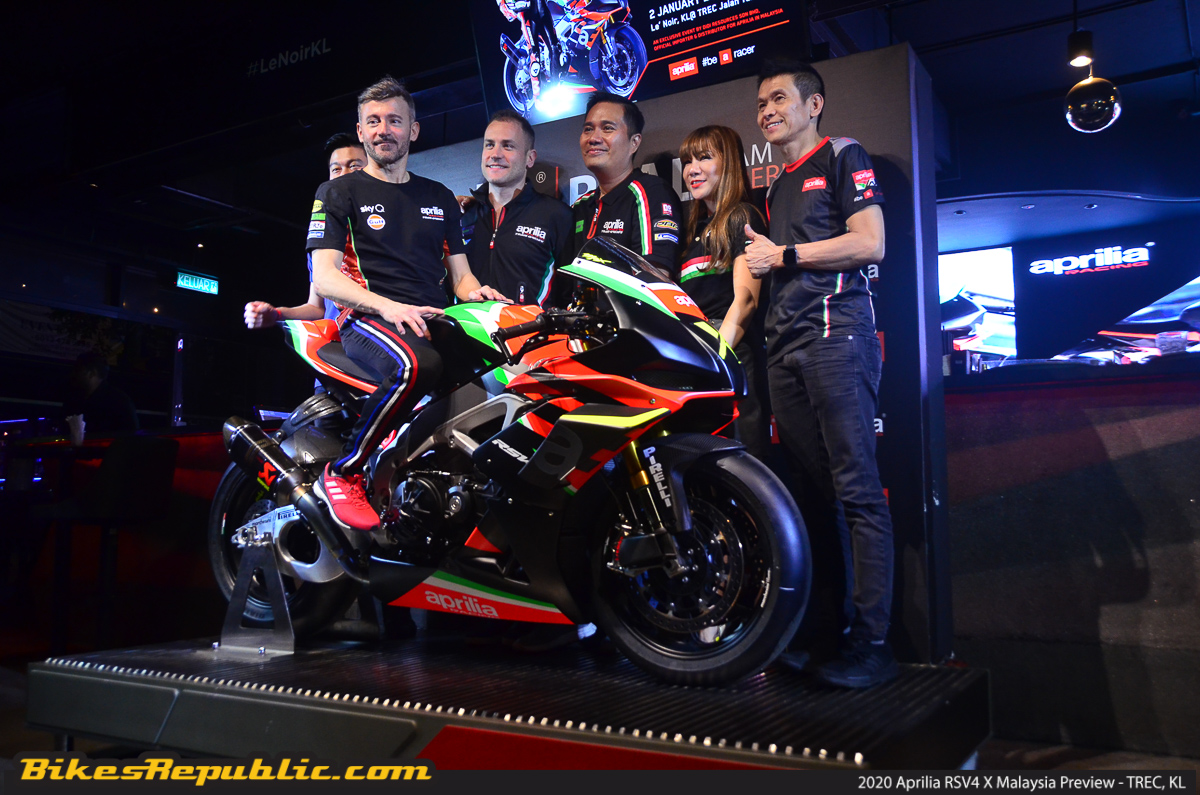 The second unit was rumoured to be given to one of their MotoGP factory riders, Andrea Iannone. So, that's eight units left in the world BUT they're all sold out within hours at €39,900 each (around RM182,590). The limited-edition Aprilia RSV4 X is not only making its very first preview here in Malaysia but for the whole of Asia.  How awesome is the RSV4 X?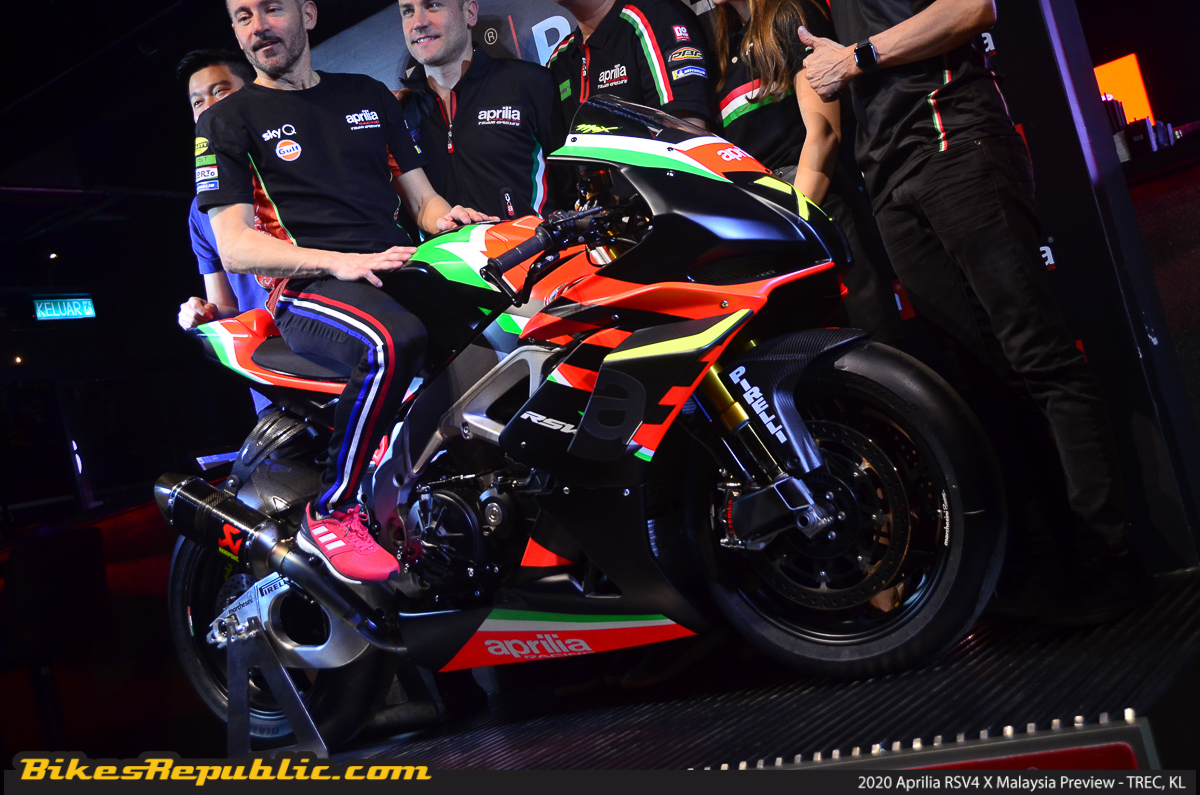 To commemorate the bike's 10th anniversary, only 10 units of the bad boys will be made. Injected with so many technologies birthed from the brand's vast experience in MotoGP and WorldSBK, this particular RSV4 (based on the already powerful RSV4 1100 Factory) produces 225hp.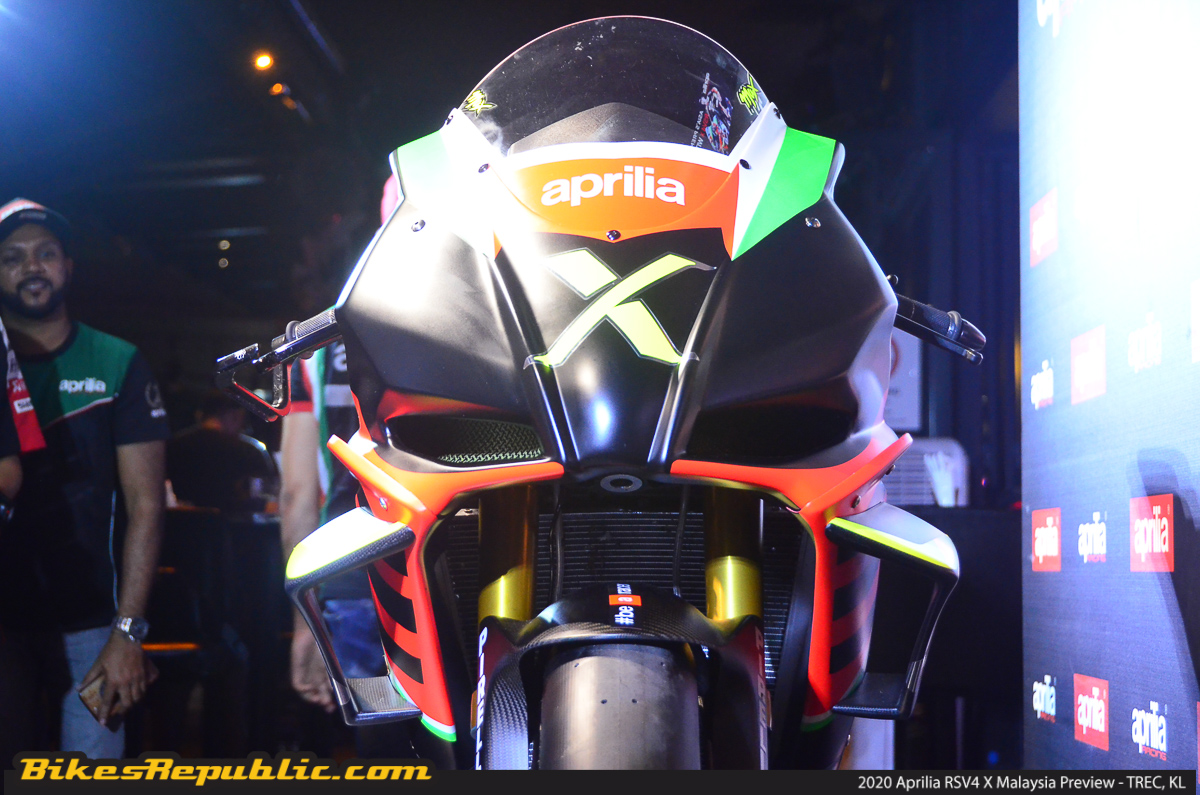 That's already a lot of power to handle on any bike but the RSV4 X weighs only 165kg. That's 1.36hp to every kg of the bike. That is further enhanced with race-spec goodies like APRC electronics suite, Akrapovic full system exhaust, Sprintfilter high-performance filter used in MotoGP, and most importantly, the Aprilia No Neutral (ANN) transmission.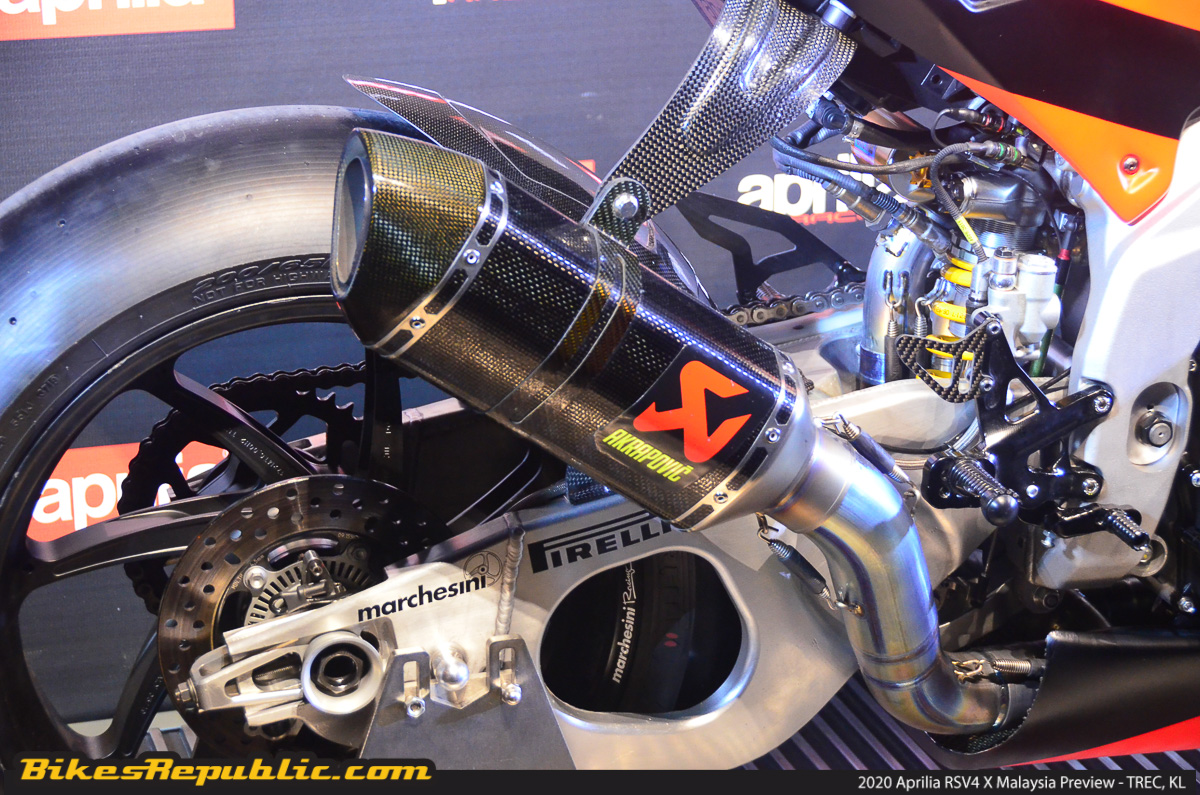 Aprilia Malaysia will be hosting their first track day for 2020 this weekend where Max Biaggi will also be riding the 2020 Aprilia RSV4 X for the first time here in Asia. The track test will see the superior capabilities of the limited-edition model at the Sepang International Circuit at the hands of a MotoGP champion.