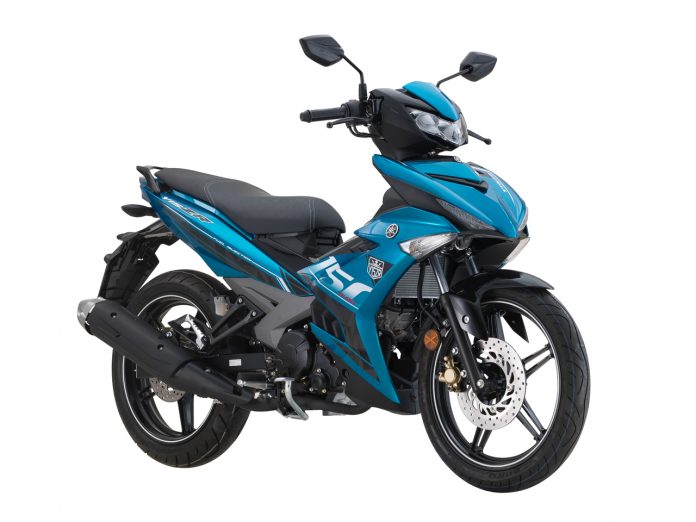 The 2019 Yamaha Y15ZR v2 has been launched after much anticipation.

The new model comes with a number of new features.

It will be available from mid-April, so as the price.
The 2019 Yamaha Y15ZR v2 was launched yesterday after much speculation and anticipation.
The launch continues the timeline of the hotly popular model. Yamaha calls the v2 (for Version 2) the "King of the Streets." It is hard to argue with the tag as its predecessor was ubiquitous and seen on the streets everywhere in Malaysia.
Yamaha Y15ZR v2 Blazing Red
New for the Y15ZR v2 are:
High low beam LED headlights.
New LCD meter panel.
Wider 90/80-17 front tyre.
New graphics and design.
The facelift also comes with 4 new vibrant colours called Striking Cyan, Blazing Red, Storm Blue and Dynamic Grey.
Yamaha Y15ZR v2 Storm Blue
It will be available from authorized Yamaha dealers nationwide from mid-April 2019. Customers will also receive a free exclusive Yamaha disc brake lock worth RM 100, and complete with reminder wire.
Yamaha Y15ZR v2 Striking Cyan
The Y15ZR v2 was launched at Round 1 of the 2019 PETRONAS AAM Malaysia Cub Prix Championship in Jasin, Melaka. It's a fitting venue as the previous model was crowned the CP150 category champion in 2017 and 2018.
Yamaha Y15ZR v2 Dynamic Grey
Yamaha Cub Prix riders Ahmad Afif Aman, Kasma Daniel Kasmayudin, Tengku Amirul Haffirudin and Md. Akid Aziz accompanied the launch. Md. Akid dominated the CP150 category in the last two years, while Tengku Amirul won the CP115 category in 2018.