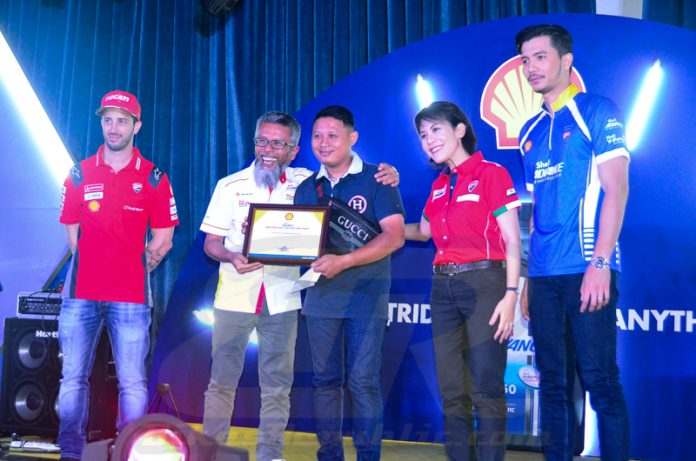 Ten motorcycle mechanics who qualified for the 2019 Shell Advance Masterclass competition received awards from Ducati MotoGP rider Andrea Dovizioso.

They will represent Malaysia on 4th November against 5 other Asian countries.

They were chosen from 750 others who competed.
Ten very lucky mechanics from across Malaysia had the rare opportunity of receiving awards from Ducati's MotoGP rider, Andrea Dovizioso. They'll be representing Malaysia at the 2019 Shell Advance Masterclass competition on 4 November 2019 against other elite mechanics from India, Indonesia, Philippines, Thailand and Vietnam.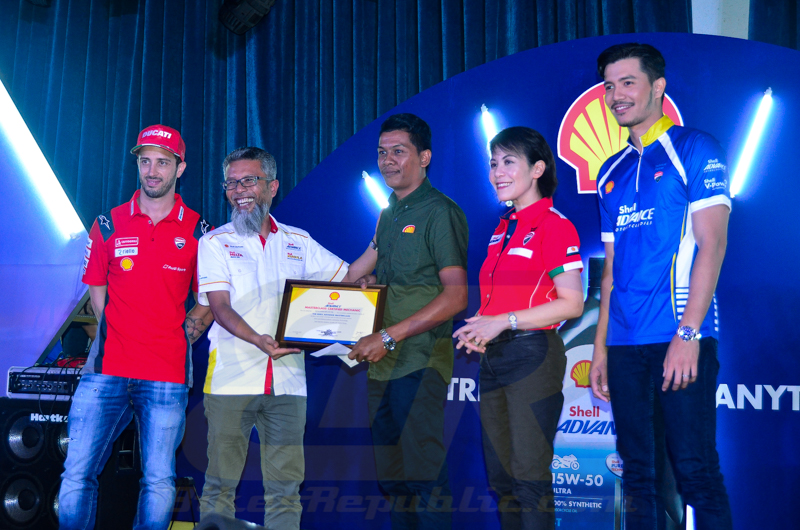 Around 750 motorcycle mechanics and workshop owners from around Malaysia took part in this special training program organised by Shell Malaysia in collaboration with Ducati Malaysia as an initiative to further enhance their skills in motorcycle repairs and maintenance. They've also developed online videos to help educate fellow mechanics around the nation on proper bike maintenance.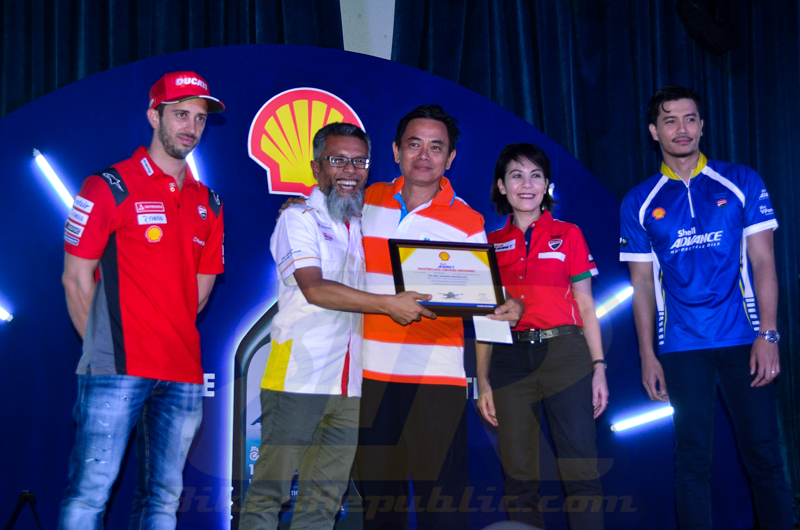 These individuals were awarded at an exclusive 'meet the fans' session (also organised by Shell Malaysia) in conjunction with the 2019 Shell Malaysia MotoGP weekend that's just around the corner. Shell Malaysia Trading's Managing Director, Mr Shairan Huzani Husain was also present to award these fine bike mechanics ahead of their global competition next week. Also present was Shell Advance Malaysia's brand ambassador, Fattah Amin.