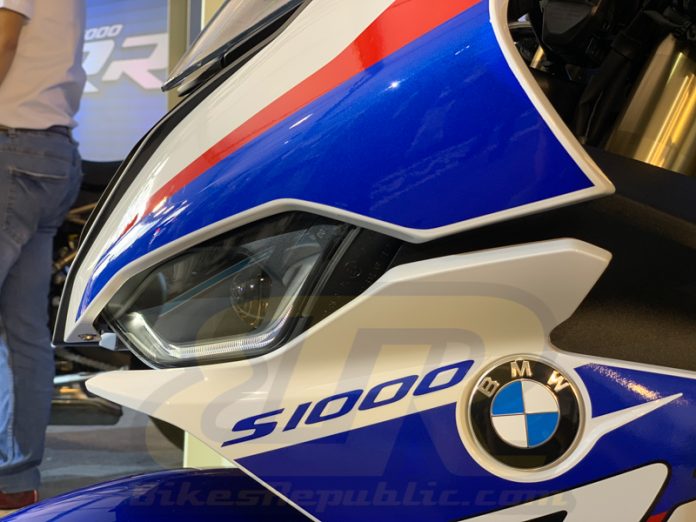 The 2019 BMW S 1000 RR, 2019 BMW R 1250 RS, 2019 BMW R 1250 R were launched today at the 2019 Shell Malaysia Motorcycle Grand Prix.

Only the S 1000 RR with M Sport Package is available at the moment.

The R 1250 R and R 1250 RS adds to BMW's Boxer family.
The 2019 BMW S 1000 RR, 2019 BMW R 1250 RS, 2019 BMW R 1250 R were launched today at the 2019 Shell Malaysia Motorcycle Grand Prix.
2019 BMW S 1000 RR (from RM 138,500.00 for M Sport Package)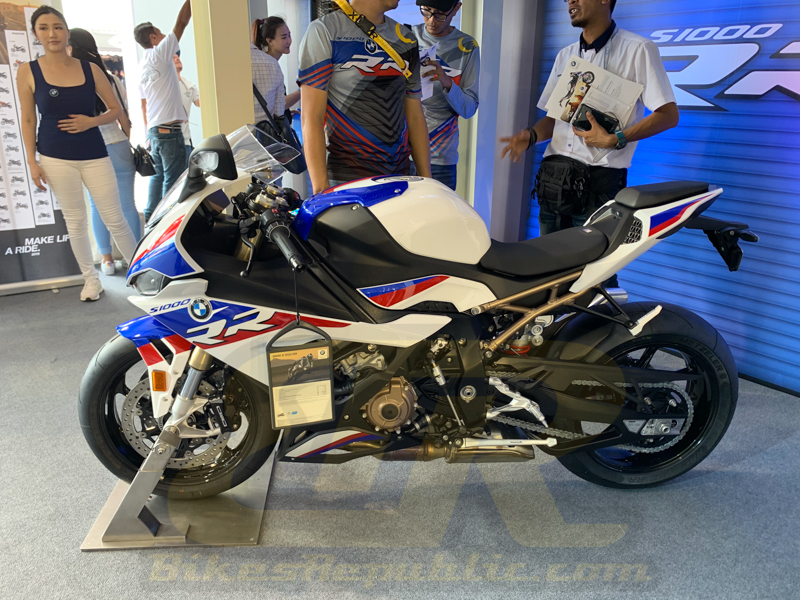 The 3rd-generation S 1000 RR has been long-awaited even before its official launch at EICMA 2018. Suffice to say that it was one of BMW Motorrad's worst kept secrets!
It's easy to see why BMW's superbike is so popular these days. It's one bike that would go fast as you dare and as slow as you want it to without complaining. It's also a superbike that you could ride to track, whack off the mirrors and indicators, tape up the headlamps and taillamp, blast around the track, and ride it to work the next day.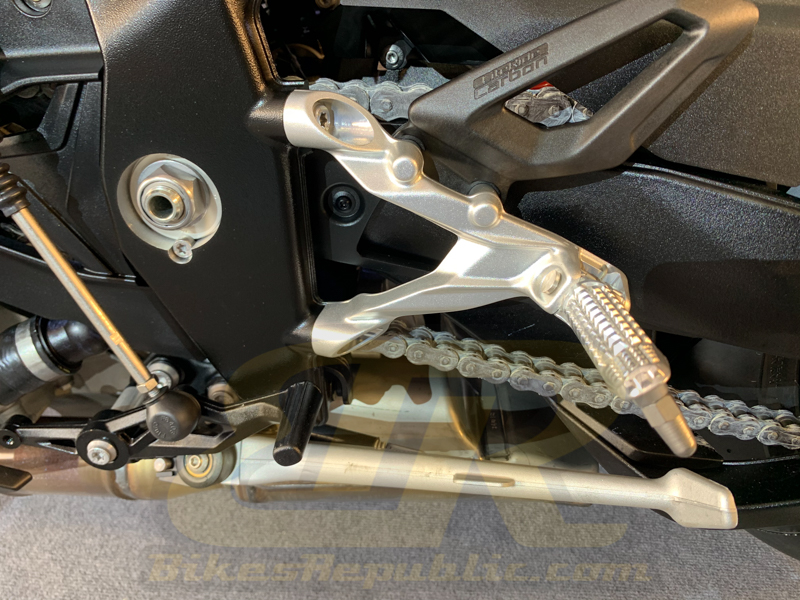 The bike launched today is the M Sport Package variant.
Highlights:
999cc, liquid-cooled, 16-valve, DOHC, inline-Four with ShiftCam.
The new lump produces 207 bhp (152kW) at 13,500 RPM and 113 Nm of torque.
The ShiftCam technology varies both valve opening timing but also lift.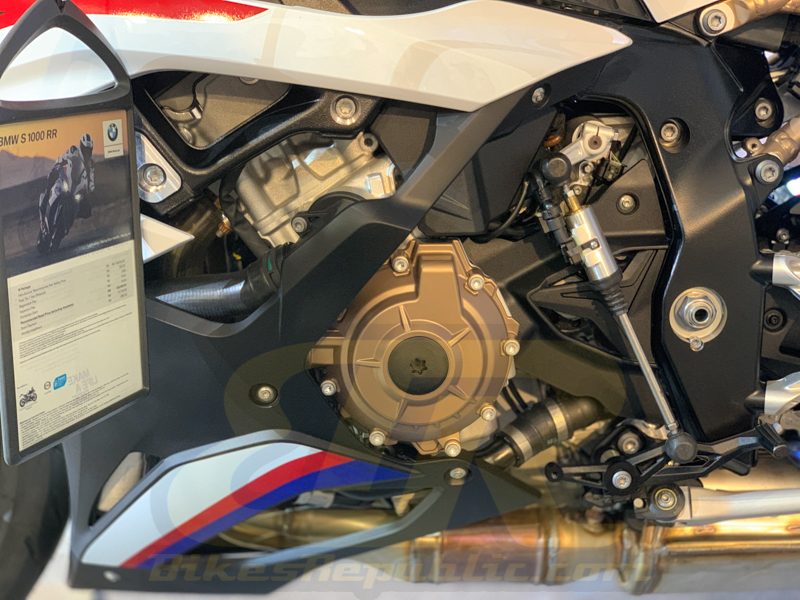 Hollow-stem lightweight titanium intake valves.
This allows the bike linear and good spread of power.
But also good fuel consumption at 6.4 litres per 100 km.
Oil pump and water pump integrated as one — saves weight and width.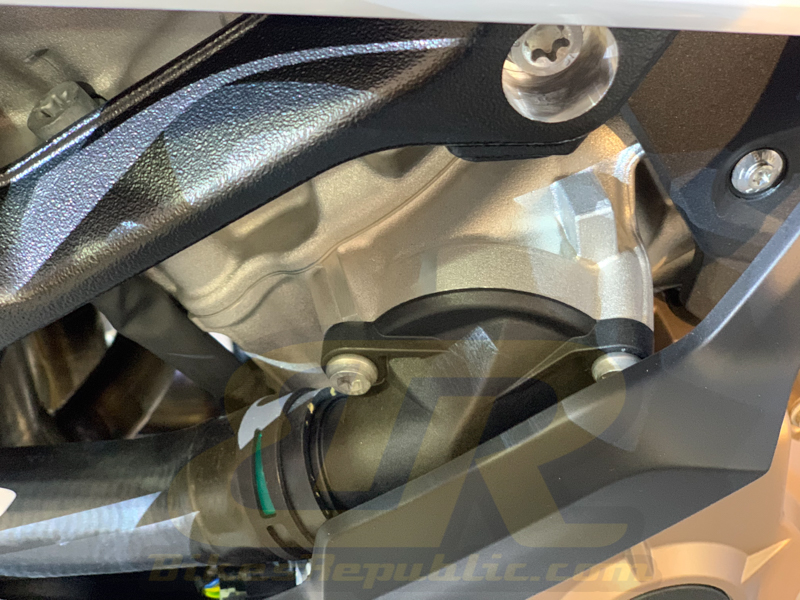 Suspension is handled electronically by next generation of DDC (Dynamic Damping Control).
The rear shock is moved further back, away from exhaust and engine heat.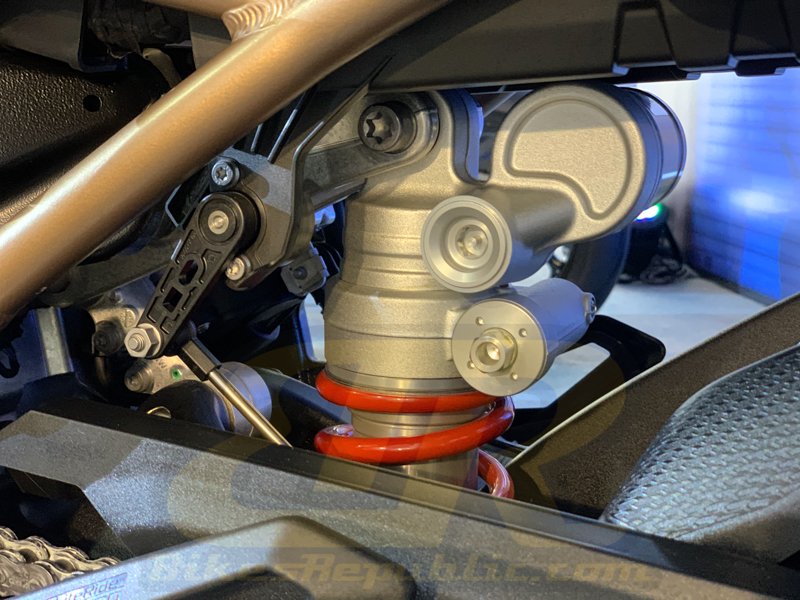 A new frame called Flex Frame — with specifically tuned zones of stiffness — provides better grip in corners and feedback.
Leaner fuel tank, narrower midsection for better knee grip and support.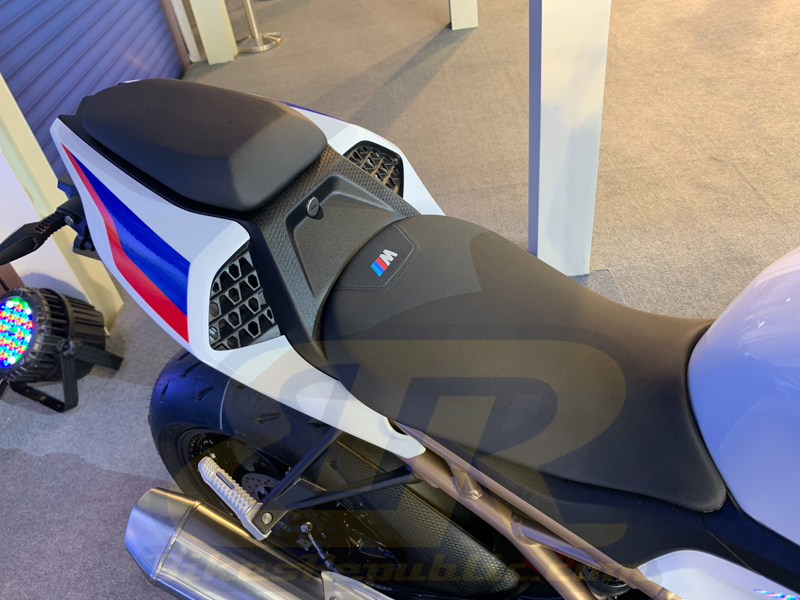 The bodywork has short overhangs — the entire bike sits between the wheels.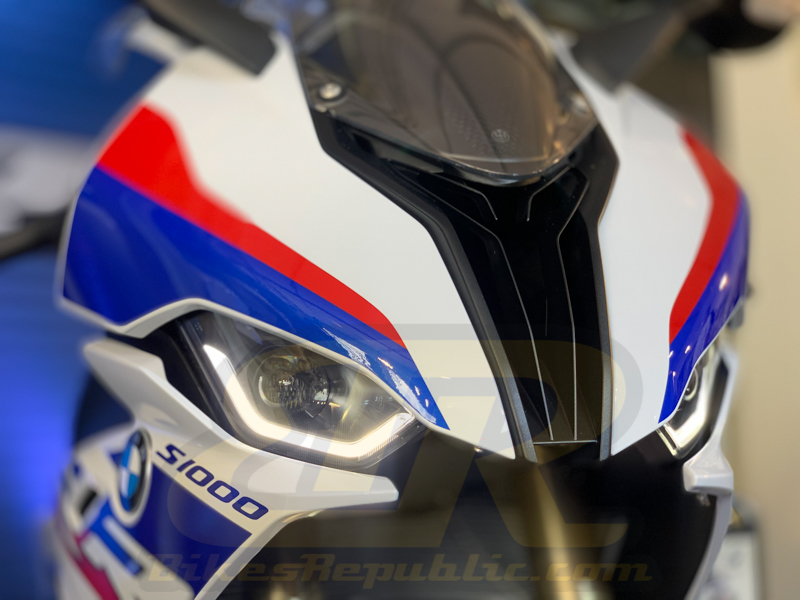 More compact dimensions are the goal including engine, frame, tank, bodywork.
Revised exhaust system, engine, and M-lightweight battery.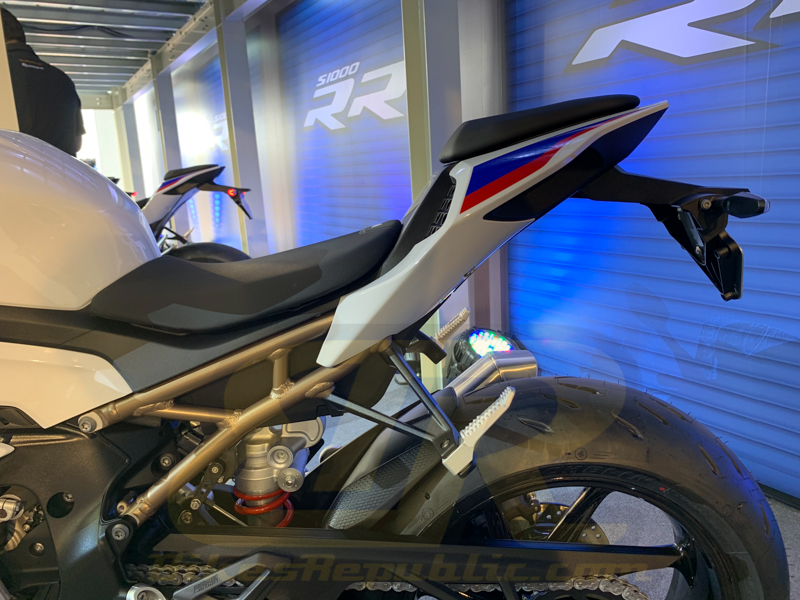 The M Sport package includes M sport seat, country-specific taillamp, M carbon fibre wheels and lightweight M battery.
The revisions cut weight down to just 193.5 kg from the standard bike's 208 kg.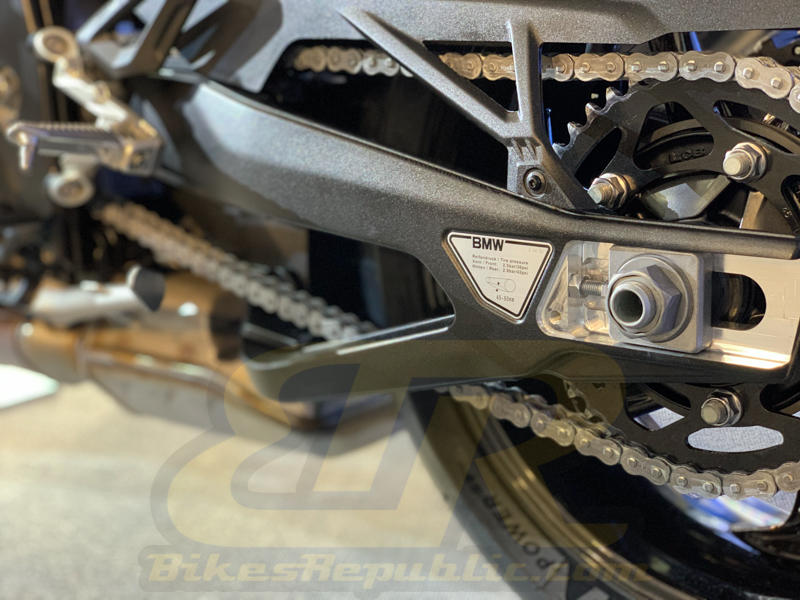 Standard electronic rider aid include Rain, Road, Dynamic and Race.
Options are the "Pro Modes" — Pro 1, Pro 2, Pro 3 which includes DTC, ABS Pro, DTC Wheelie Detection, engine torque and engine braking adjustments.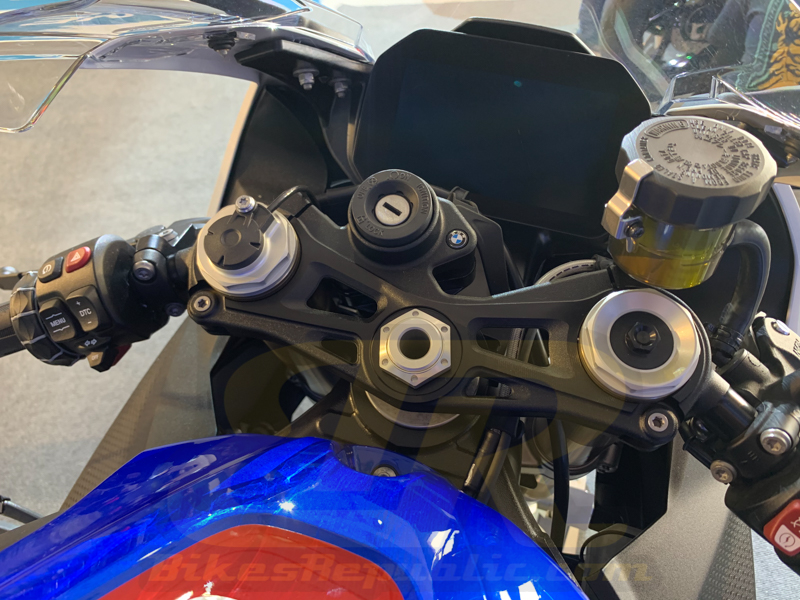 Also available are race assistance modes such as Launch Control and Pit Lane Limiter.
Signature S 1000 RR smooth gearshifts are handled by the HP Shift Assistant Pro (standard).
New 6.5-inch TFT screen with Bluetooth connectivity.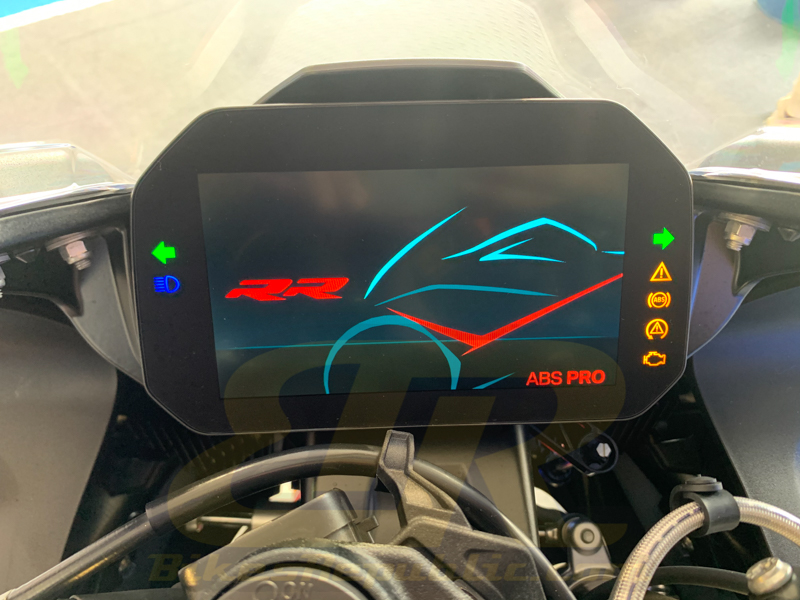 BMW Motorrad Malaysia brought in the M Sport package as the introduction as the S 1000 RR is of limited stock worldwide. As such, BMW Motorrad Malaysia will send a bike to each dealer for customers to view and place orders.
The base S 1000 RR will arrive in Malaysia in 2020.
2019 BMW R 1250 RS (from RM 106,500.00) and 2019 BMW R 1250 R (from RM 102,500.00)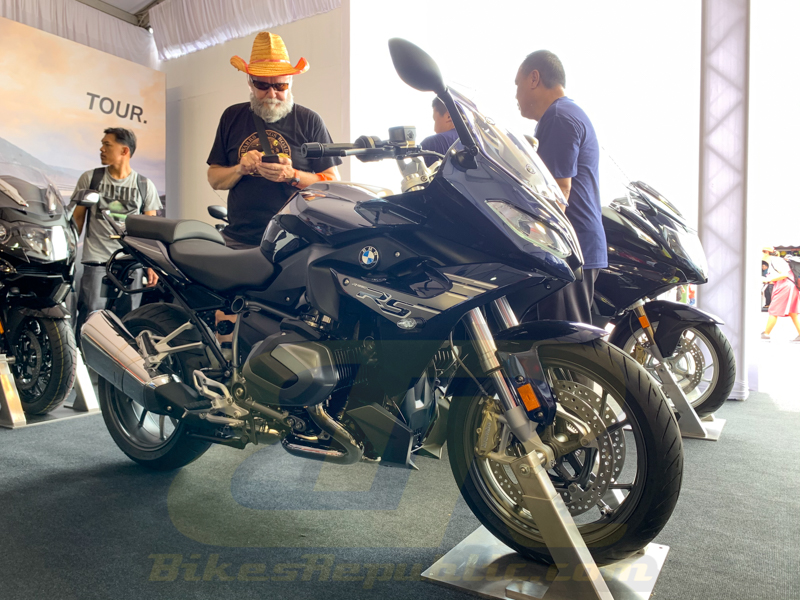 The R 1250 RS and R 1250 R completes the BMW Boxer family. The RS is the sport-tourer (the R 1250 RT is the luxury sport-tourer), while the R is the Roadster (naked street bike). We feel that the R 1250 RS's smaller size will make it easier to ride as a daily commuter, as well.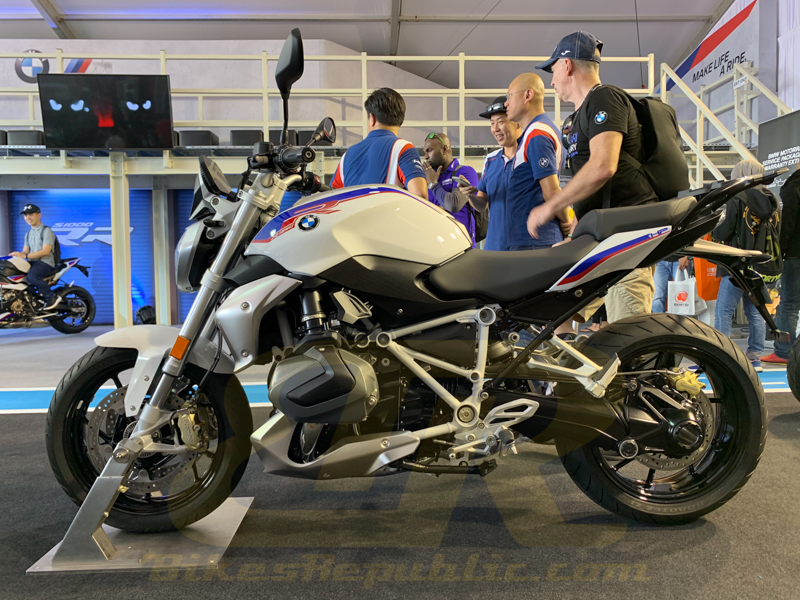 Highlights:
Features the new 1254cc Boxer with BMW ShiftCam technology.
Produces 136 bhp and 143 Nm of torque.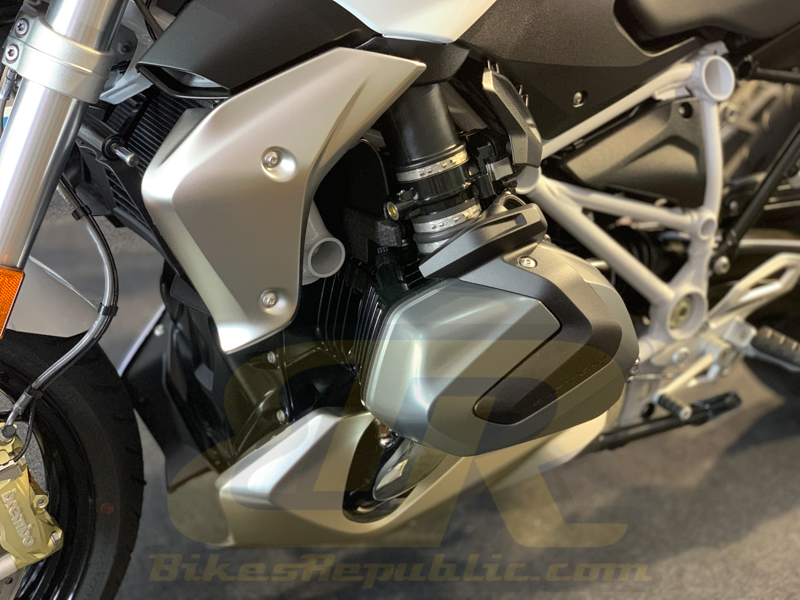 The engine is also economical, consuming only 4.75 litres of fuel per 100 km.
Two standard riding modes that adapt to riding style.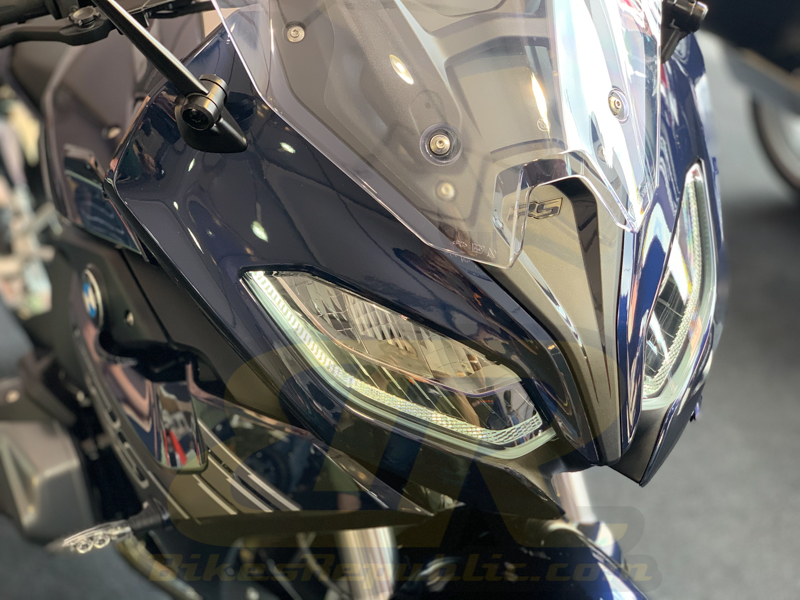 Automatic Stability Control is standard, as is Hill Start Control.
They also feature Riding Modes Pro which includes Dynamic and Dynamic Pro.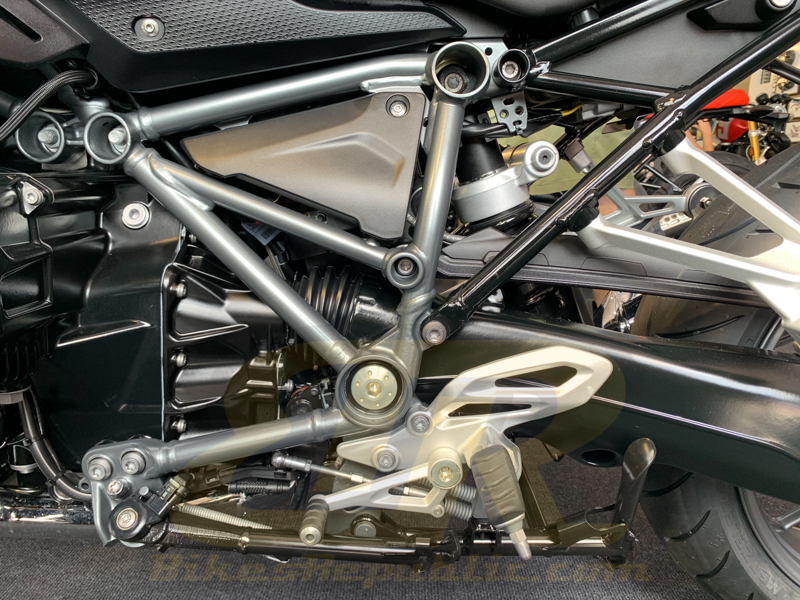 The Dynamic Traction Control ties in with the Riding Modes Pro selection.
New 6.5-inch TFT screen with Bluetooth connectivity.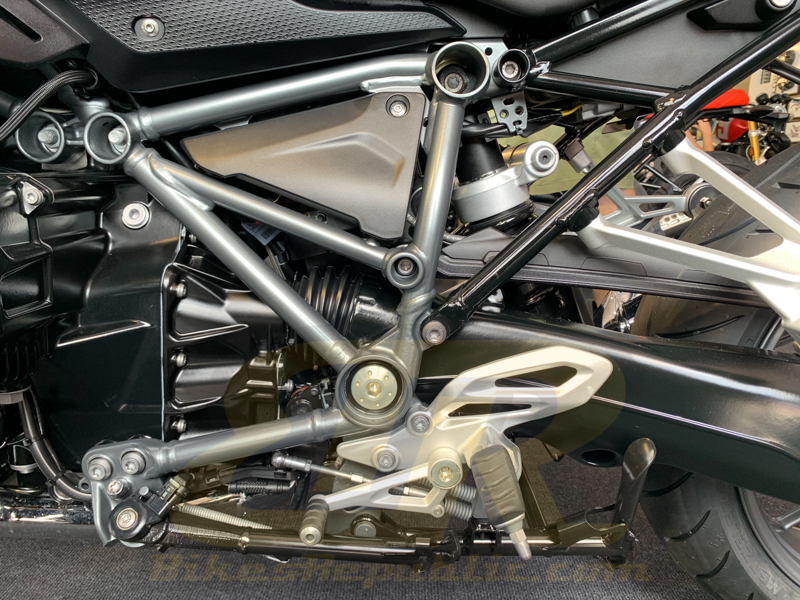 BMW Financing
BMW Group Financial Services Malaysia provides financing for these new bikes. You can ride the S 1000 R from RM 1,690 per month, R 1250 R from 1,250 per month, and the R 1250 RS RM 1,300 per month. These amounts are based on estimates 80 percent loan for 4-year tenure.