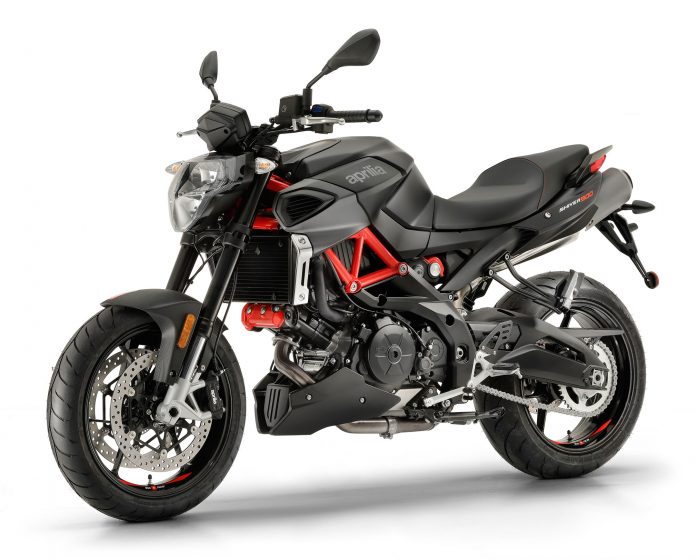 The are more updates for the 2019 Aprilia Shiver 900.

There's a new exhaust, ECU, TFT display and colours.

Will it come to Malaysia?
We've ridden the Aprilia Shiver 750 in many occasions. We came away impressed with its handling, performance, reliability and value for money. But none of the new Aprilia Shiver 900 made its way to Malaysia. We hope that will change now that Aprilia is under a new custodian.
The Shiver 900 enters its third year of production in 2019 (introduced in 2017). As such, the Noale-based manufacturer updates it for the new year, although not by much. Why change perfection?
First of all, there is a new exhaust system to liberate gasses more efficiently. Engine power remains unchanged at 95 bhp and 89.5 Nm, but the real gain is in smooth throttle and predictable engine response.
The Aprilia Shiver 750 was the first production motorcycle fitted with a Ride-by-Wire throttle. The Shiver 900 continues this legacy, hence the inclusion of ride modes. However, the 2019 model gets the Marelli 7SM ECU (which is shared with the RSV4 and Tuono 1100 V4). It allows adjustment of traction control levels or turned off entirely.
ABS is a standard Continental dual-channel unit but there's no IMU-based cornering ABS. The 4.3-inch TFT dash (same as the RSV4 and Tuono's) now features multimedia connectivity, music and navigation.
The 2019 model is offered in Challenging Red and Innovation Dark colours.