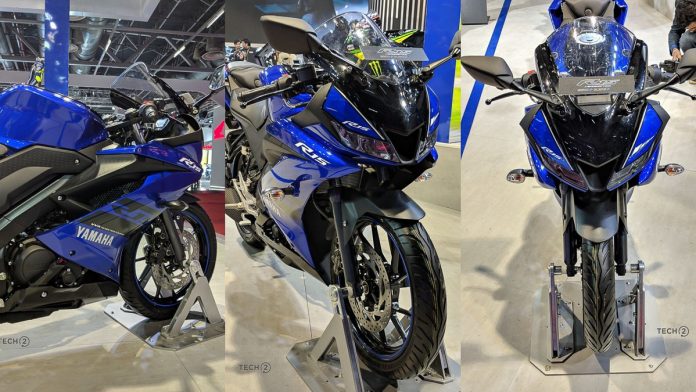 India Yamaha Motor (IYM) has officially launched the 2018 Yamaha YZF-R15 during the Auto Expo 2018.
The third version of the R15 comes ready with a 155cc single-cylinder engine that produces 19hp and 15Nm of torque.
Other impressive features include Variable Valve Actuation (VVA), Assist & Slipper clutch, digital instrument console and many more.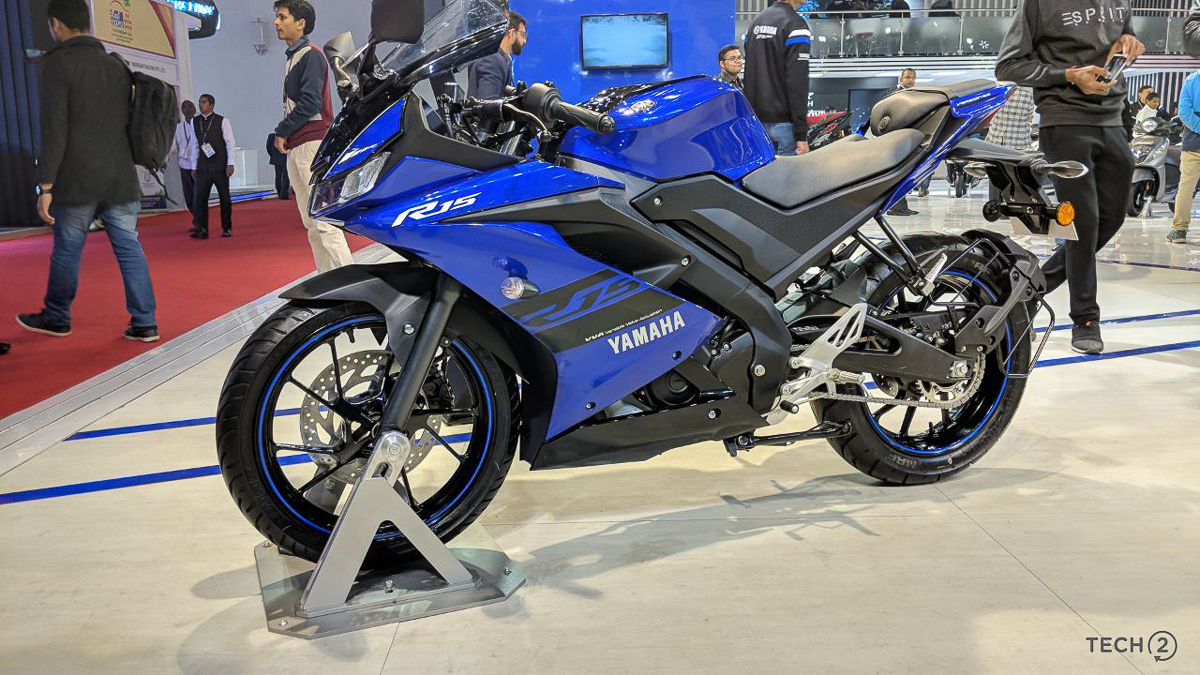 The Auto Expo 2018 currently going on in India has many surprises up its sleeves and one of the latest launches came in the form of the 2018 Yamaha YZF-R15. The small-capacity sports bike was introduced by India Yamaha Motor (IYM) which surprisingly has a lot of very interesting specifications.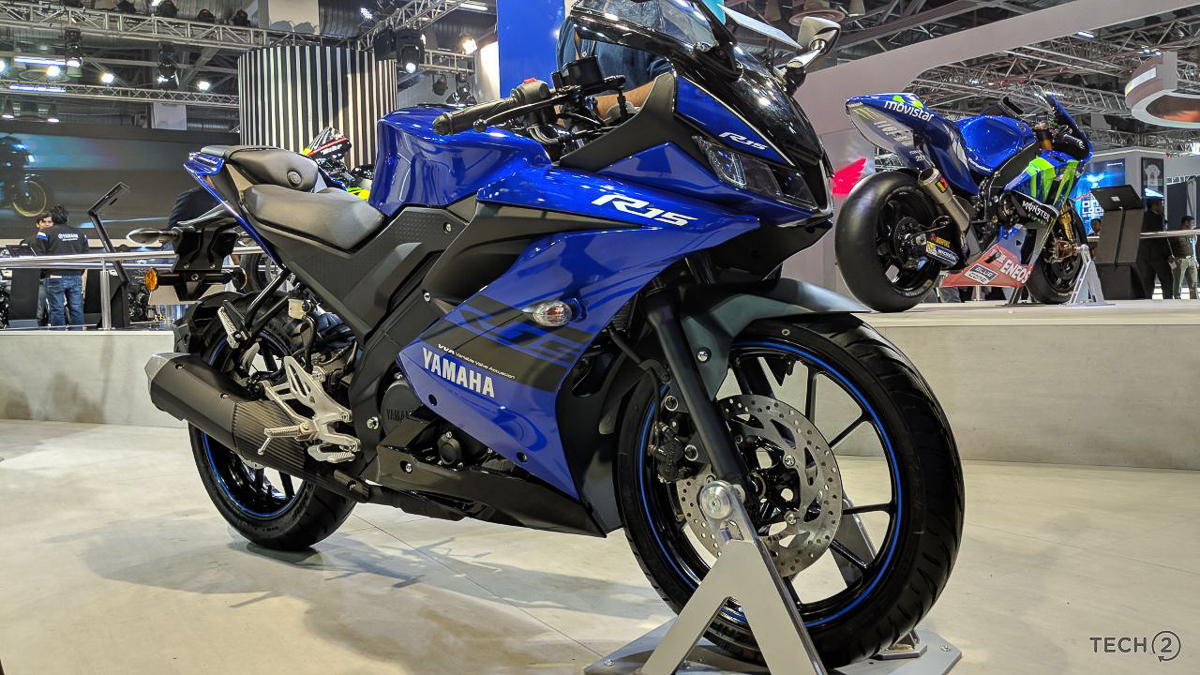 With looks that are heavily inspired by its bigger siblings such as the YZF-R6 and YZF-R1, the power plant is much more docile. Powered by a 155cc, single-cylinder, liquid-cooled, SOHC engine, the 2018 Yamaha YZF-R15 is said to produce 19hp at 10,000rpm and 15Nm of maximum torque at 8,500rpm.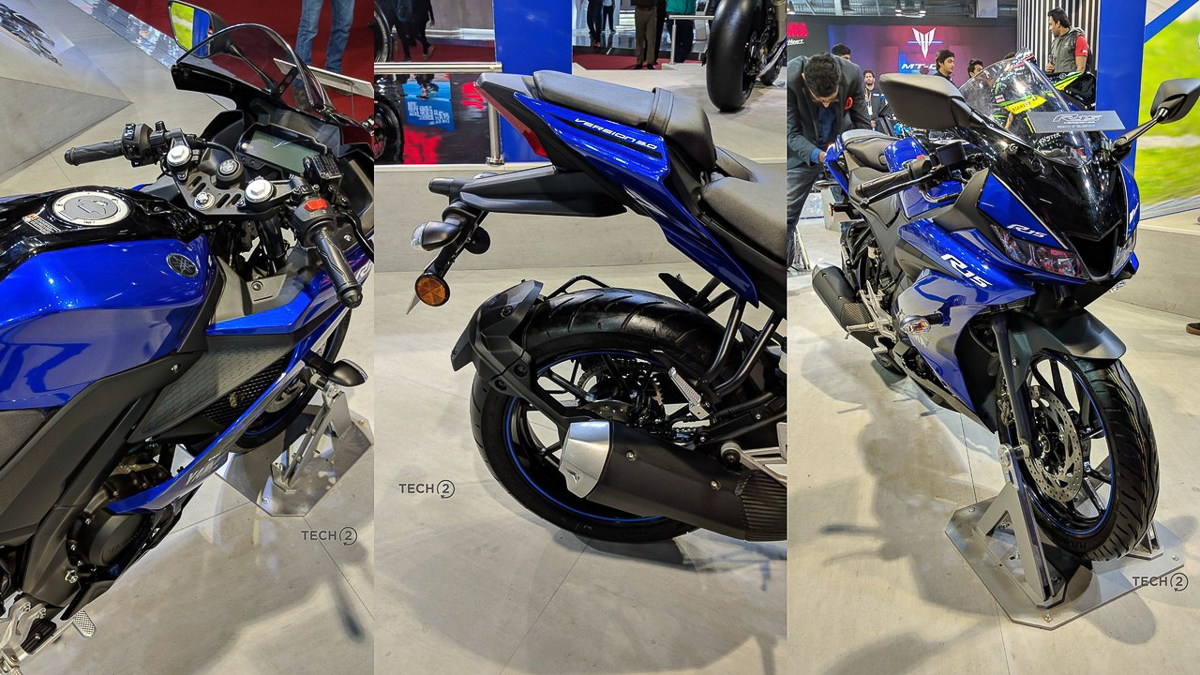 Compared to the very popular Yamaha Y15ZR super cub, the new YZF-R15 produces more power and torque by 4hp and 3.7Nm. This is possible thanks to its extra 5cc engine capacity, Variable Valve Actuation (VVA) which delivers more top end power and internal ECU.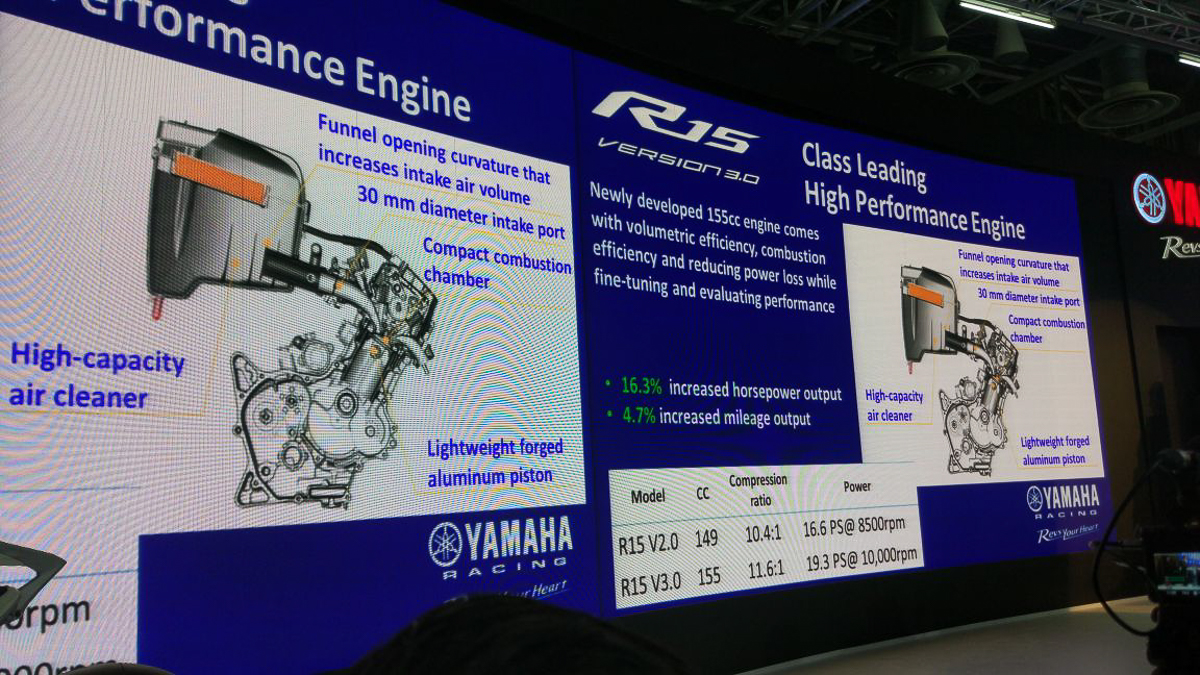 What's even more amazing is the fact that the this 150cc sports bike comes ready with an Assist & Slipper clutch system which makes the bike easier to roll off from a standpoint and prevents rear wheel chatter during downshifts. Not bad, little Yammy. Not bad at all.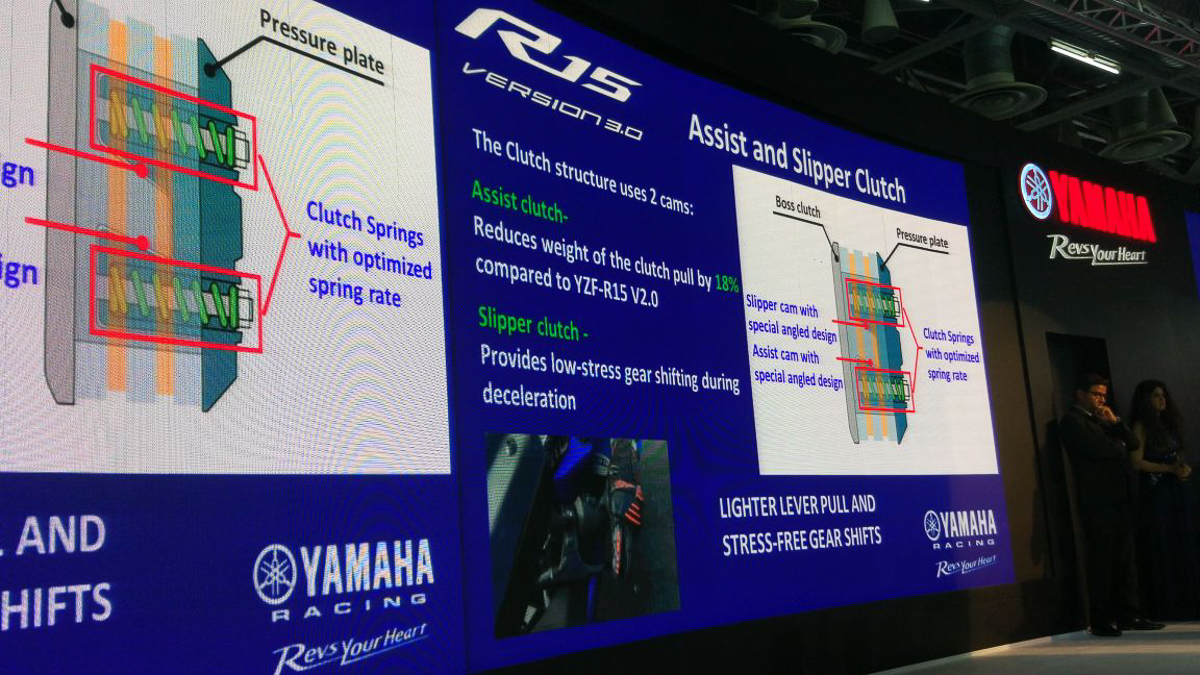 All of these impressive features are wrapped around a Delta box frame which has been proven to be a magnificent piece of chassis that provides impressive sporty handling. The total kerb weight of this Version 3.0 is only 139kg which helps the handling section even more.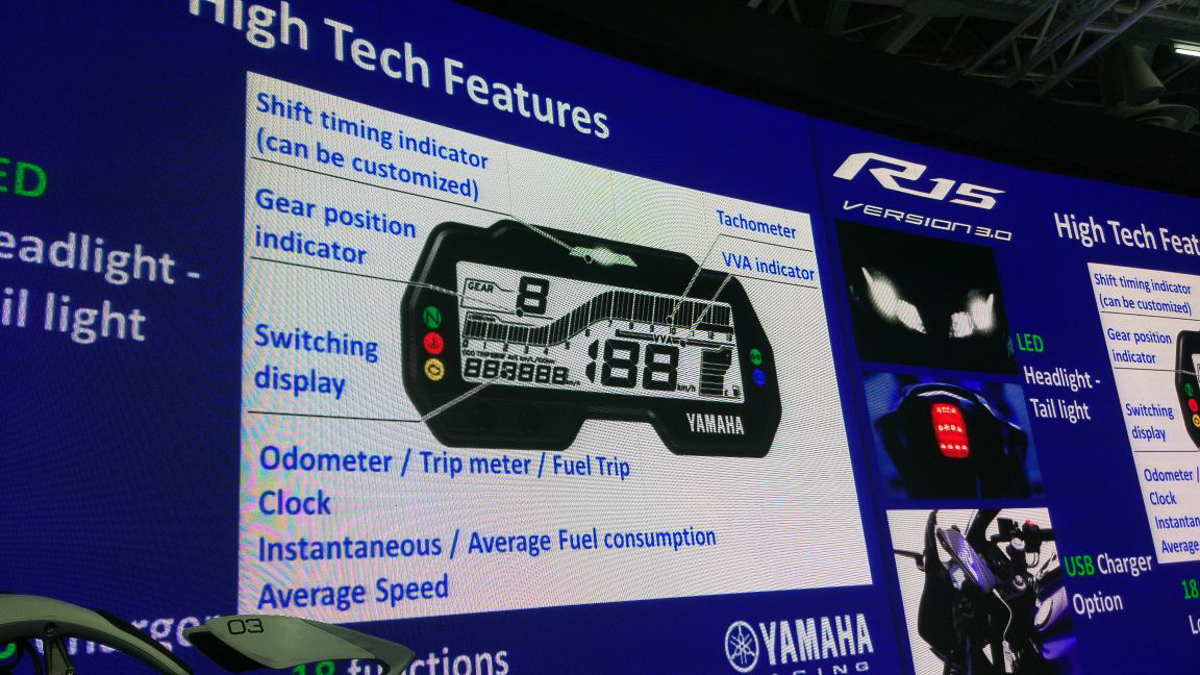 It is also worth noting that that the new R15 comes with a fully-digital instrument console which shows all the necessary details of the bike including a shift light and gear position indicator. The digital meter is also heavily-inspired by its bigger and more powerful sibling, the YF-R1.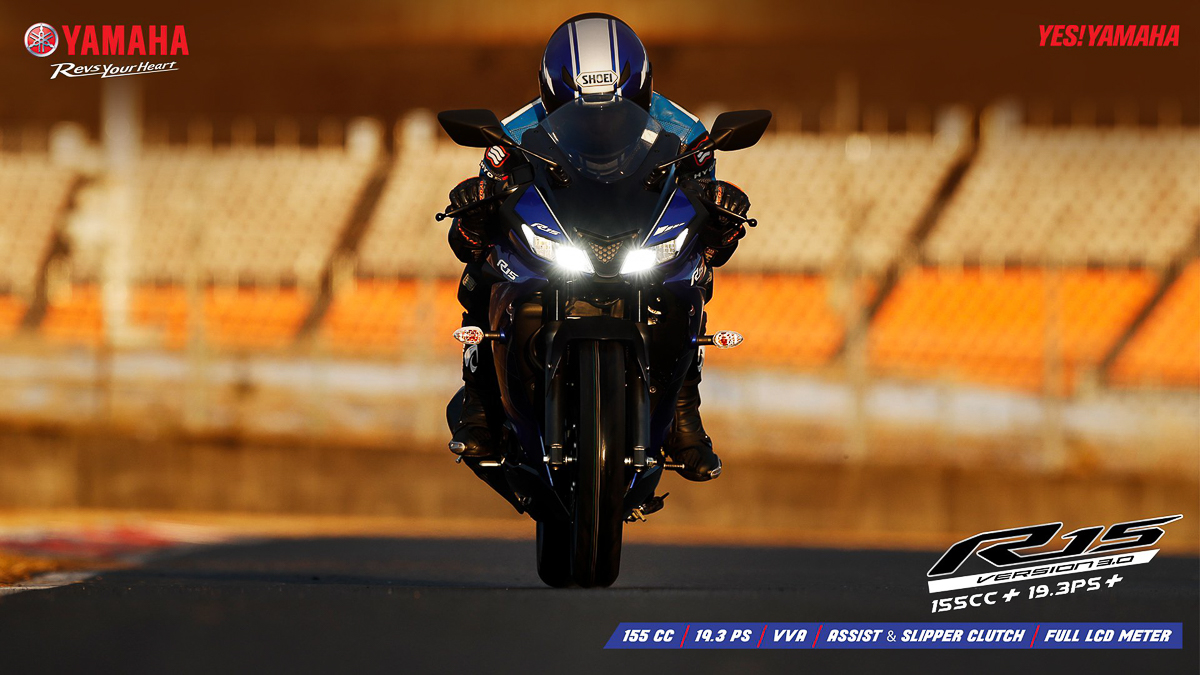 Want to take this bad boy out onto the track? India Yamaha Motor also announced that all of the authorised dealers in the country will be selling a 'racing kit' where one can obtain a pair of track-worthy Metzeler rubbers, Daytona muffler and frame sliders. INR sure knows how to market their product to a wide variety of consumers.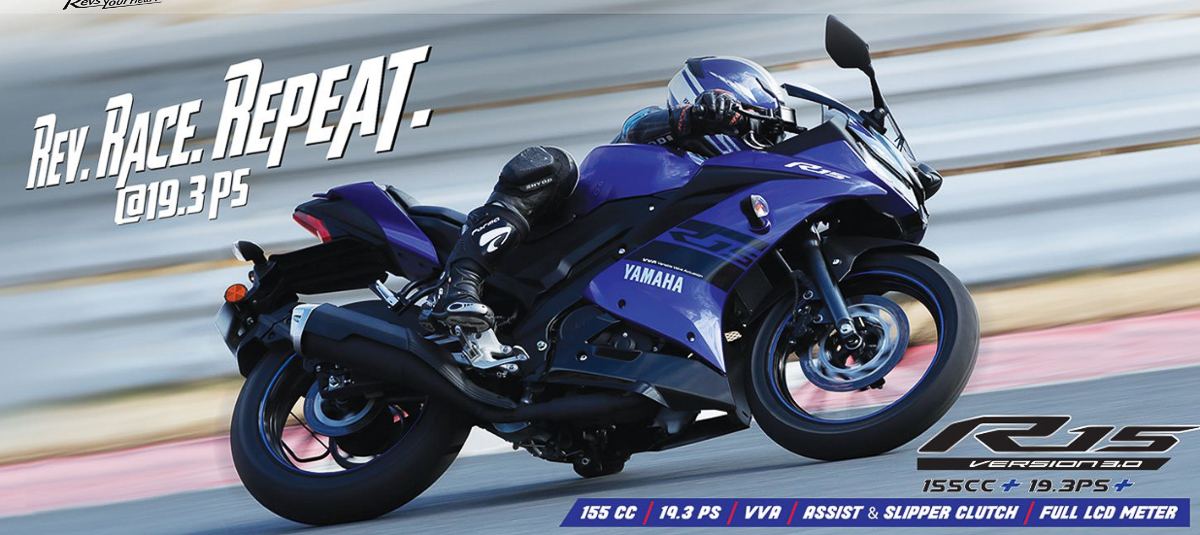 The Indian market will be able to purchase the 2018 Yamaha YZF-R15 at 125,000 INR which is around RM7,651 after direct conversion. Quite a decent deal for a 150cc sports machine. How we wish these bikes can magically make their way to our shores.
Source: xBhp & Tech 2