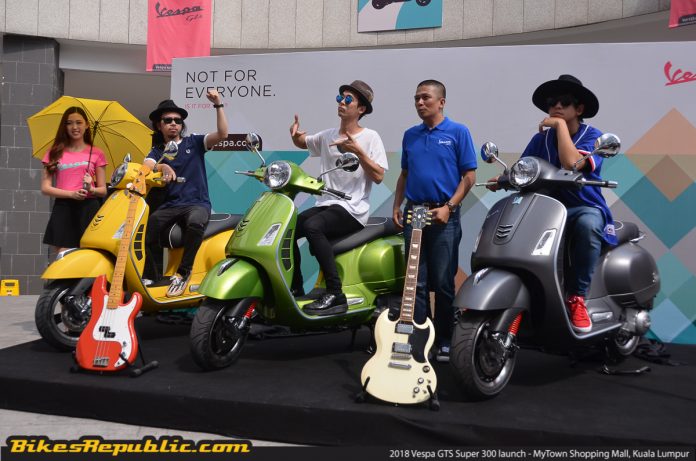 Naza Premira Sdn Bhd has officially unveiled the 2018 Vespa GTS Super 300 earlier today.
Powered by their latest 278cc Quasar single-cylinder engine, the latest Vespa addition embodies both heritage and latest riding technology.
The 2018 Vespa GTS Super 300 is available at RM27,072.40 (basic price with GST).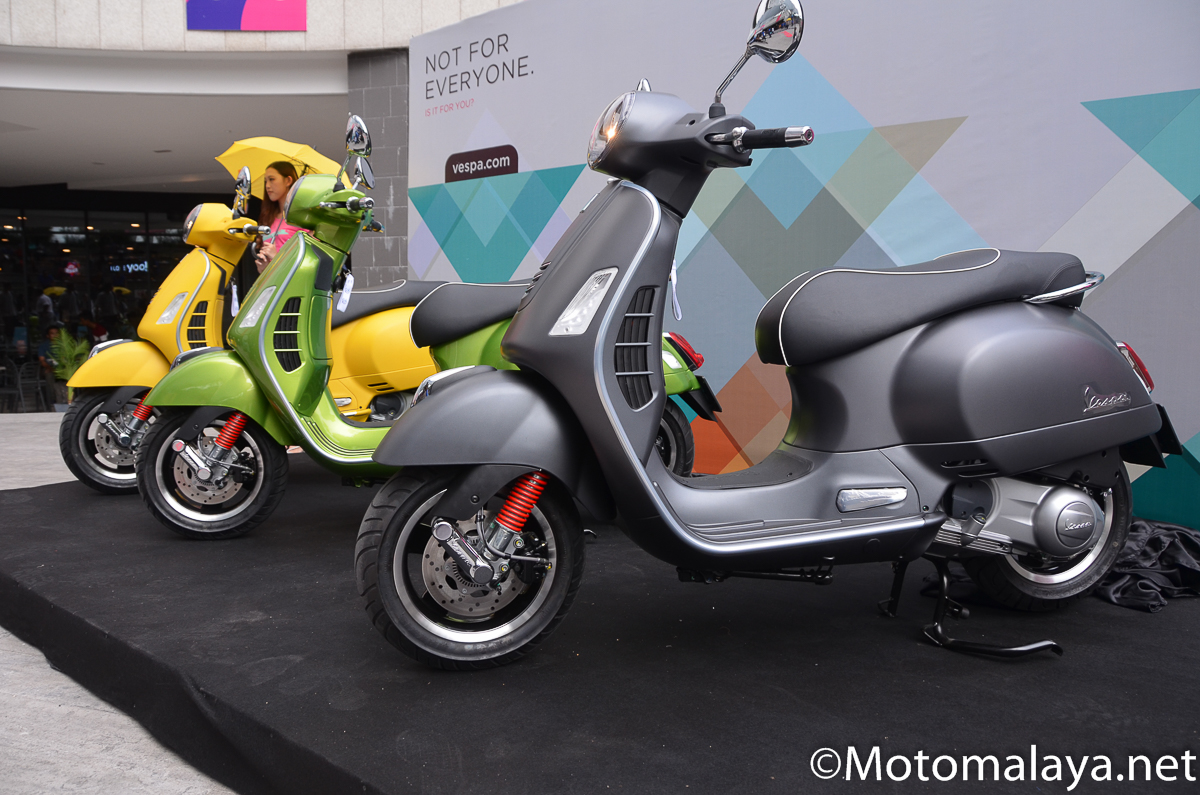 Naza Premira Sdn Bhd, the sole custodian of the Vespa brand here in Malaysia has officially launched the 2018 Vespa GTS Super 300 or otherwise known as the GTS Super 300 Quasar. The unveiling was held at the MyTown Shopping Centre located in Kuala Lumpur earlier today.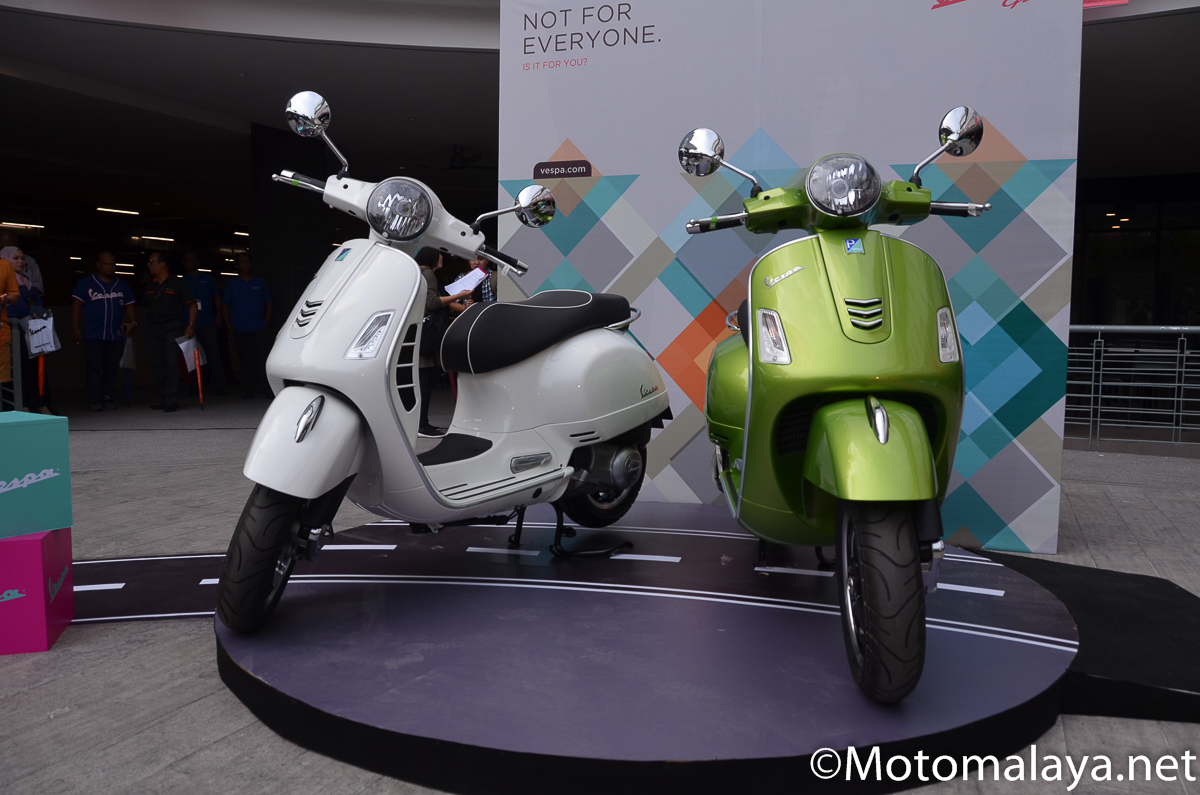 Injected with the Italian's latest yet iconic styling, the latest range of Vespa models combines the timeless look together with the latest riding technology for scooters. Regarded as Vespa's most dynamic scooter, the GTS 300 Super is further elevated with sporty details from its signature grille, front cowl, 12-inch black rims, and of course, its 278cc Quasar engine.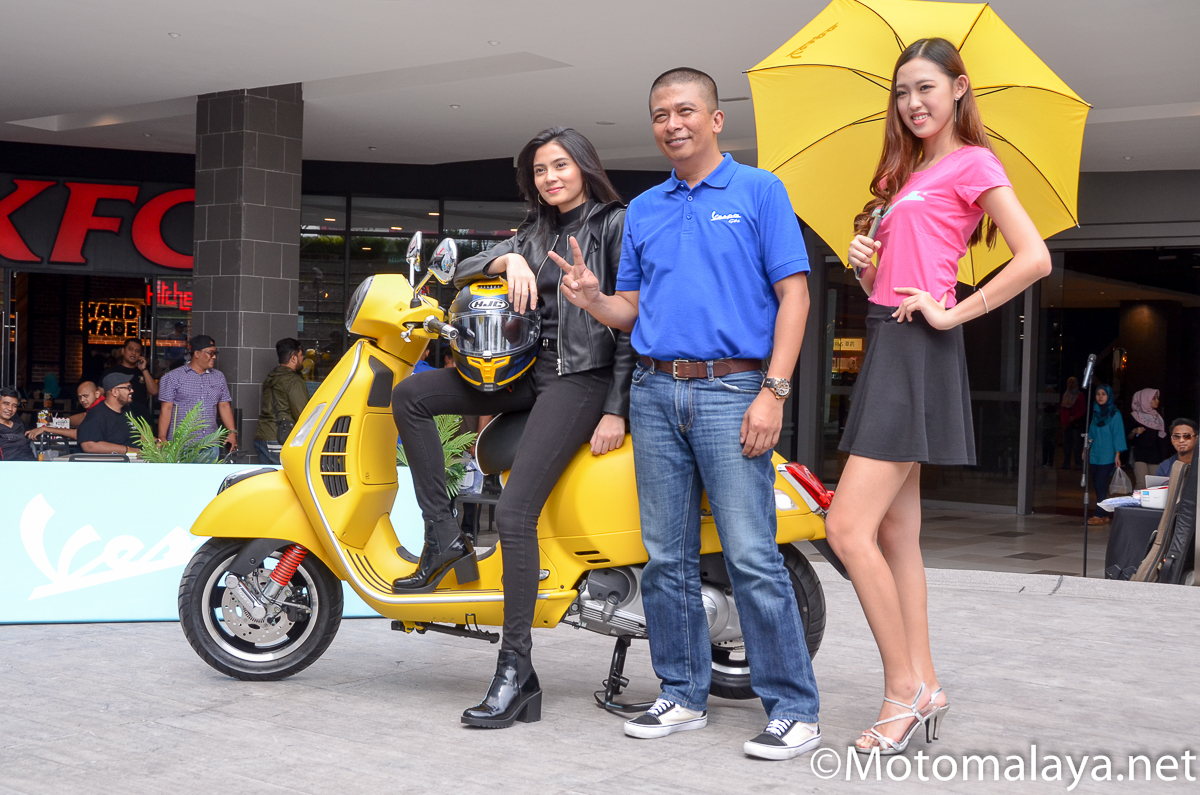 Its 278cc single-cylinder engine is primed with four valves and electronic Magneti Marelli fuel injection pumps out an adequate 21.2hp at 7,750rpm and 22Nm of maximum torque at 5,000rpm. It is claimed to have a range of 303.km/litre of fuel so, in theory, the new GTS 300 Super is able to cover around 257km with its 8.5-litre fuel tank.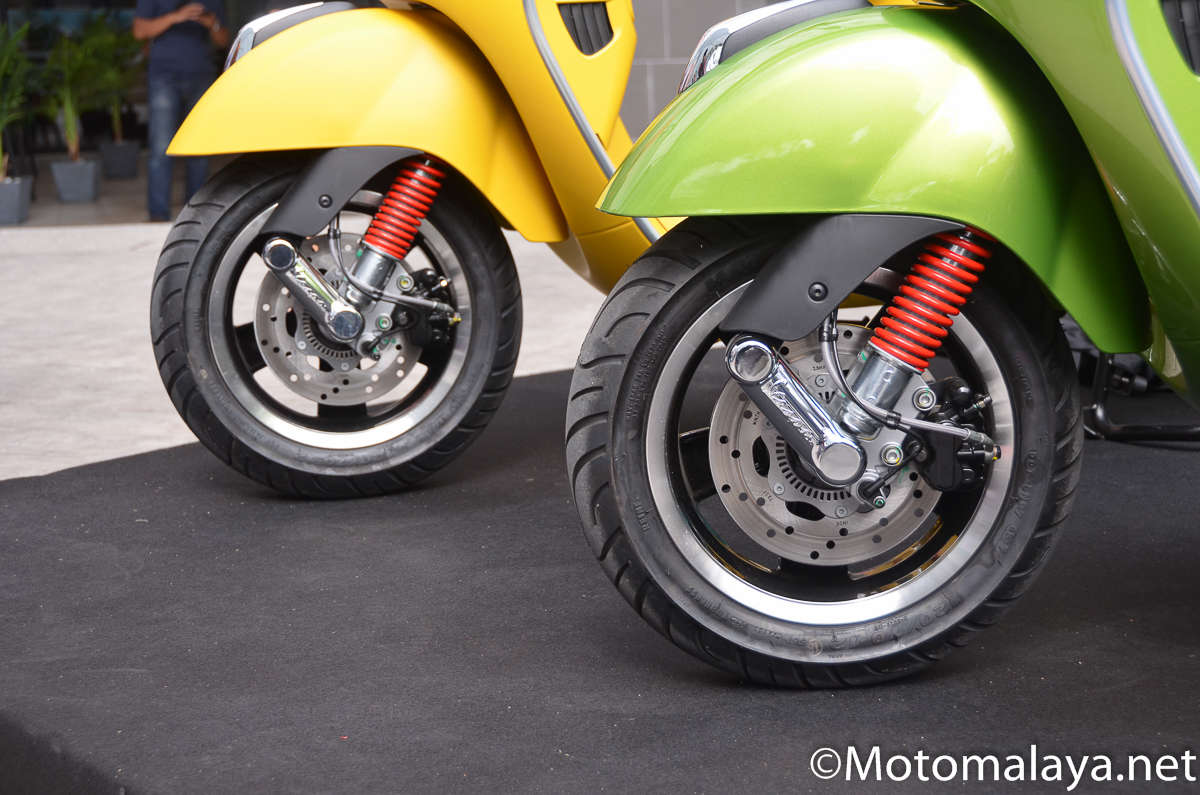 Apart from its racing background and sporty spirit, the new GTS 300 Super has been made more practical especially with the addition of USB charging port, double storage compartment under the leg shield plate and modern LED lights to ensure high visibility no matter the riding condition.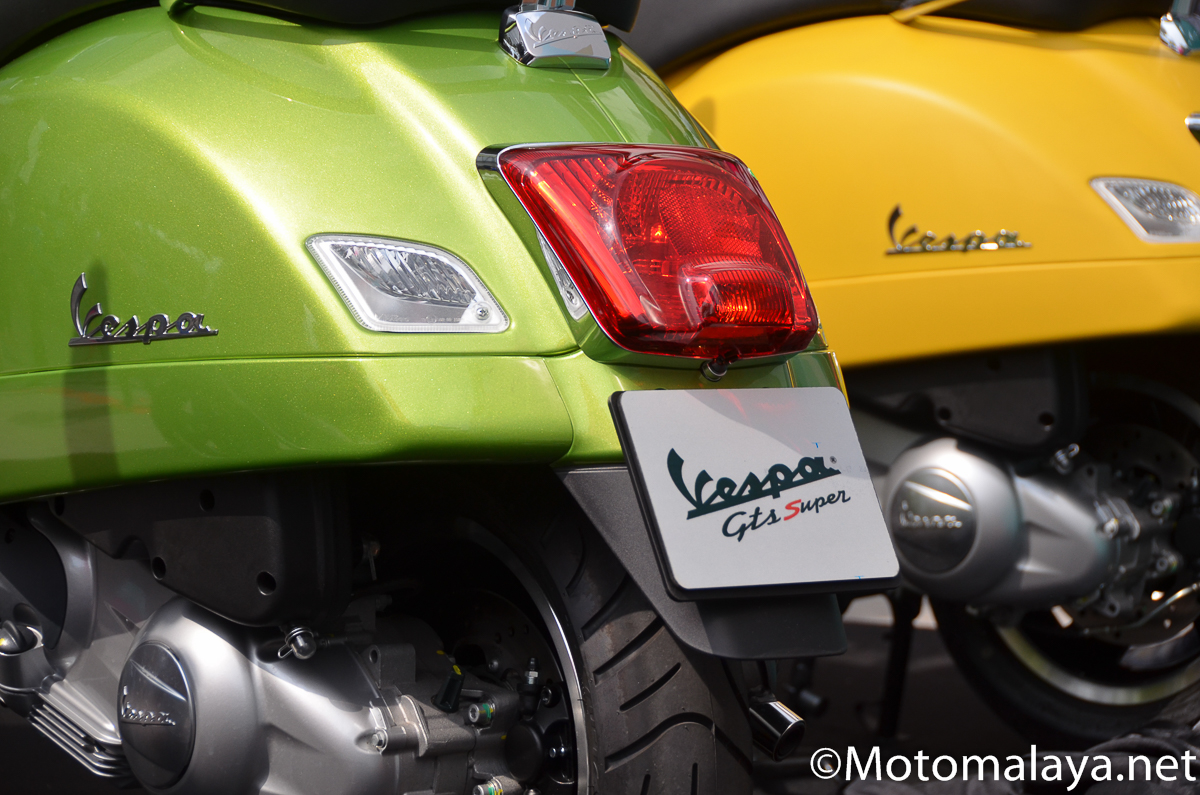 While it is able to hit a top speed of around 120km/h, the safety elements of the latest Vespa models has been elevated thanks to the addition of Anti-lock Braking System (ABS) and Anti-slip Regulation (ASR). This provides controlled braking and traction control when the roads are not really in your riding favour. Owh, it also has dual disc brakes, too (220mm for both front and rear).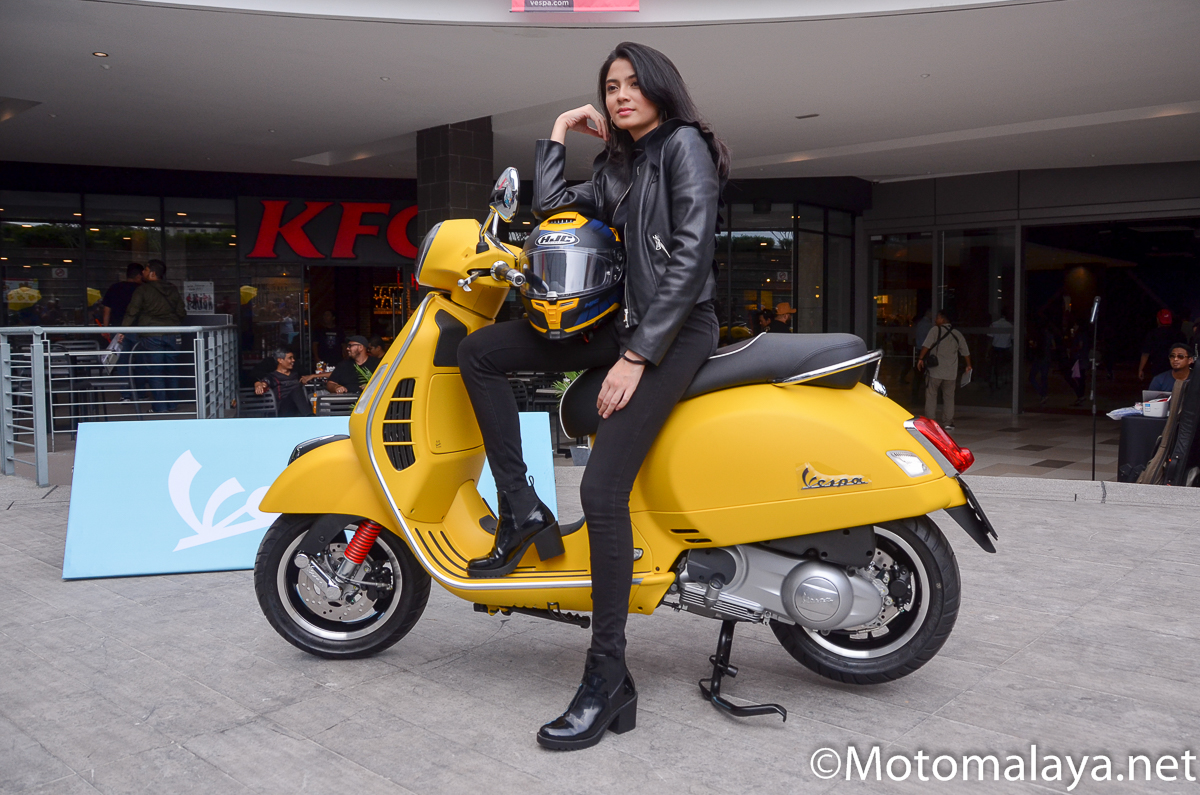 The 2018 Vespa GTS 300 Super is priced at RM27,072.40 (basic price with GST). There are four colours available; Monte Bianco (White), Verde Speranza (Green), Grigio Titianio (Black), and Giallo Gelosia (Yellow). To more about the new Vespa model, head over to any of the authorised dealers located nationwide.