Dani Pedrosa blitzed the field, beating out a late charge by the Ducati factory riders.

Dani had always been strong and won at Sepang.

Early chargers Yamaha Factory Team were pushed down the order.
Dani Pedrosa staved off the Ducati charge to end the first day of the 2018 Sepang Official MotoGP Test as the fastest rider.
The late afternoon session saw a thrilling tussle between Honda, Ducati and Yamaha factory teams, with their riders swapping fastest times.
It was Valentino Rossi (Movistar Yamaha) who went fastest after lunchtime, only to see Andrea Dovizioso (Ducati MotoGP) go on top. Desmo Dovi then held on to the top spot for some time before the former fought back to record a 2:00.322 time.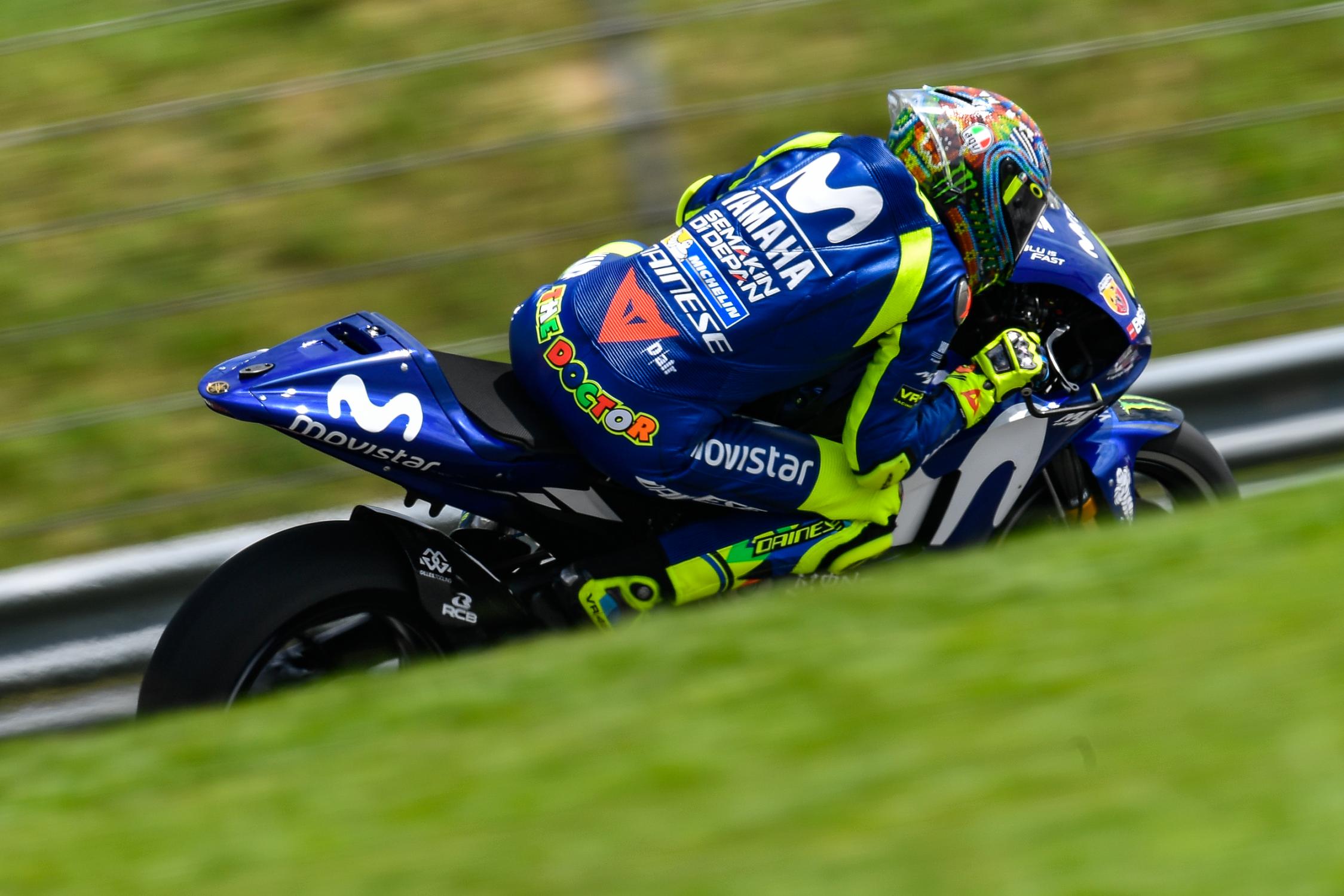 But as the clock counted down to the end of the first day, most riders hit the track en masse. However, it was the Ducati-mounted riders who proved to be faster. Danilo Petrucci and Jack Miller of Alma Pramac Racing recorded the fourth and fifth fastest times of the day with 2:00.123 and 2:00.178, respectively.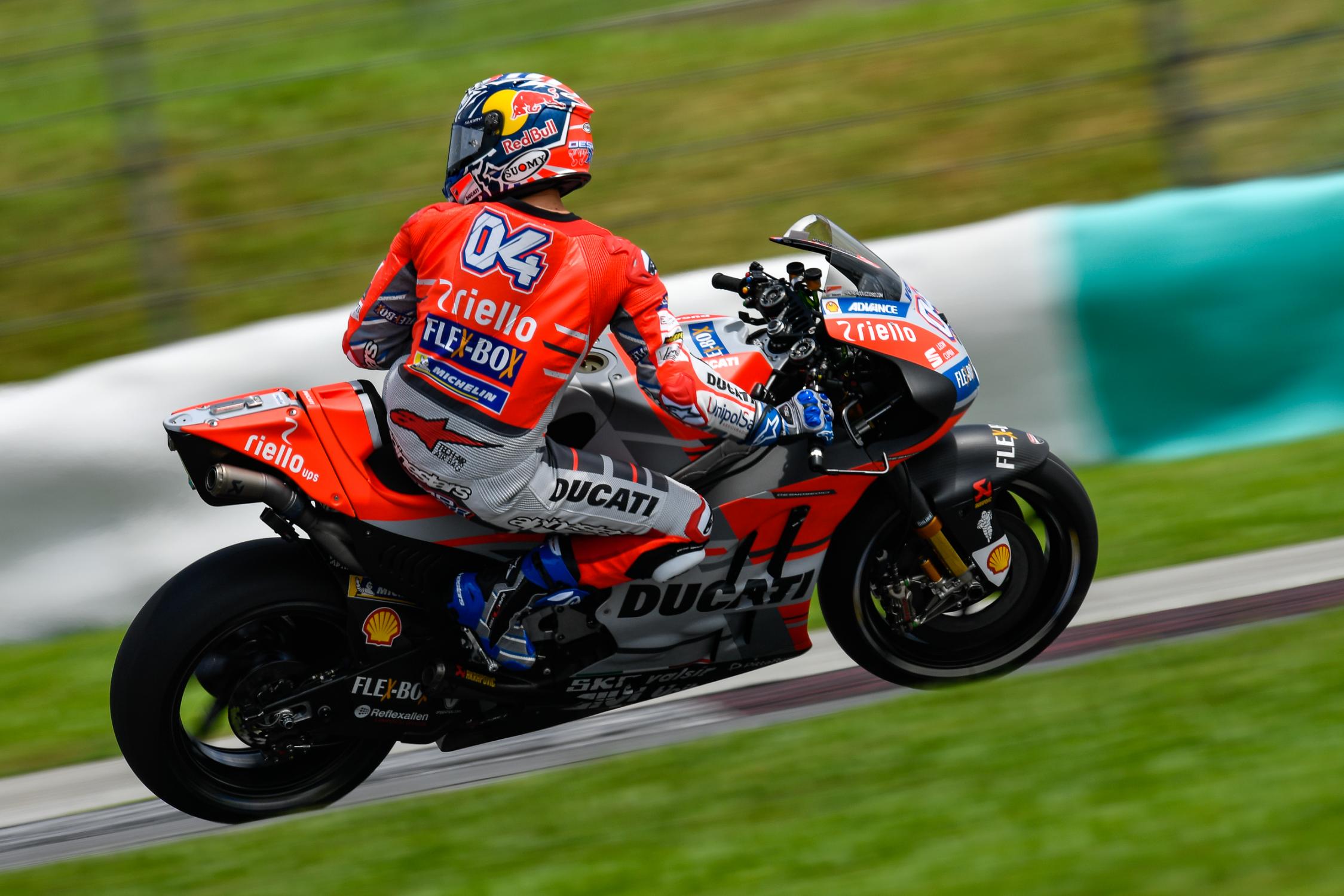 As for the Ducati factory team, Andrea Dovizioso reclaimed the top spot with a time of 1:59.770, while his teammate Jorge Lorenzo clocked 1:59.802.
It was not to be an all-out celebration for Dovi, as Dani Pedrosa (Repsol Honda) charged into first place with a blistering 1:59.427 lap time. Dani's time is just 0.235 seconds slower than his record-setting pole time in 2017.
Rossi found himself relegated to sixth, with Marc Marquez in seventh with his best lap of 2:00.290. The morning's fastest man, Johann Zarco bested his earlier time (recorded on a damp track) with 2:00.421, ending the day in  eighth.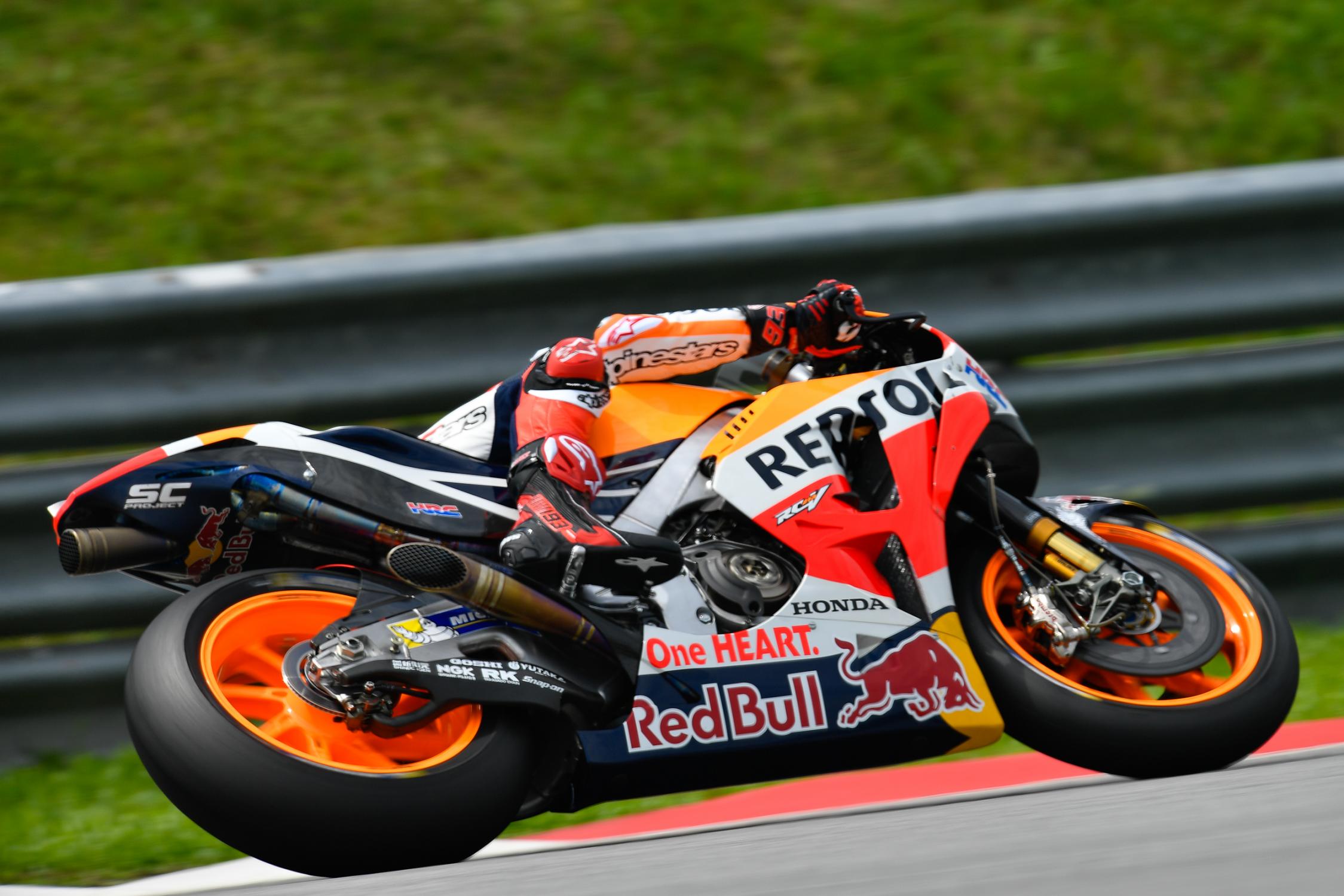 Rossi's teammate, Maverick Vinalez had put in 72 laps on this first day, more than any other rider. He had posted an initially strong time at 2:00.714 but the advancing horde saw him pushed down to 13th.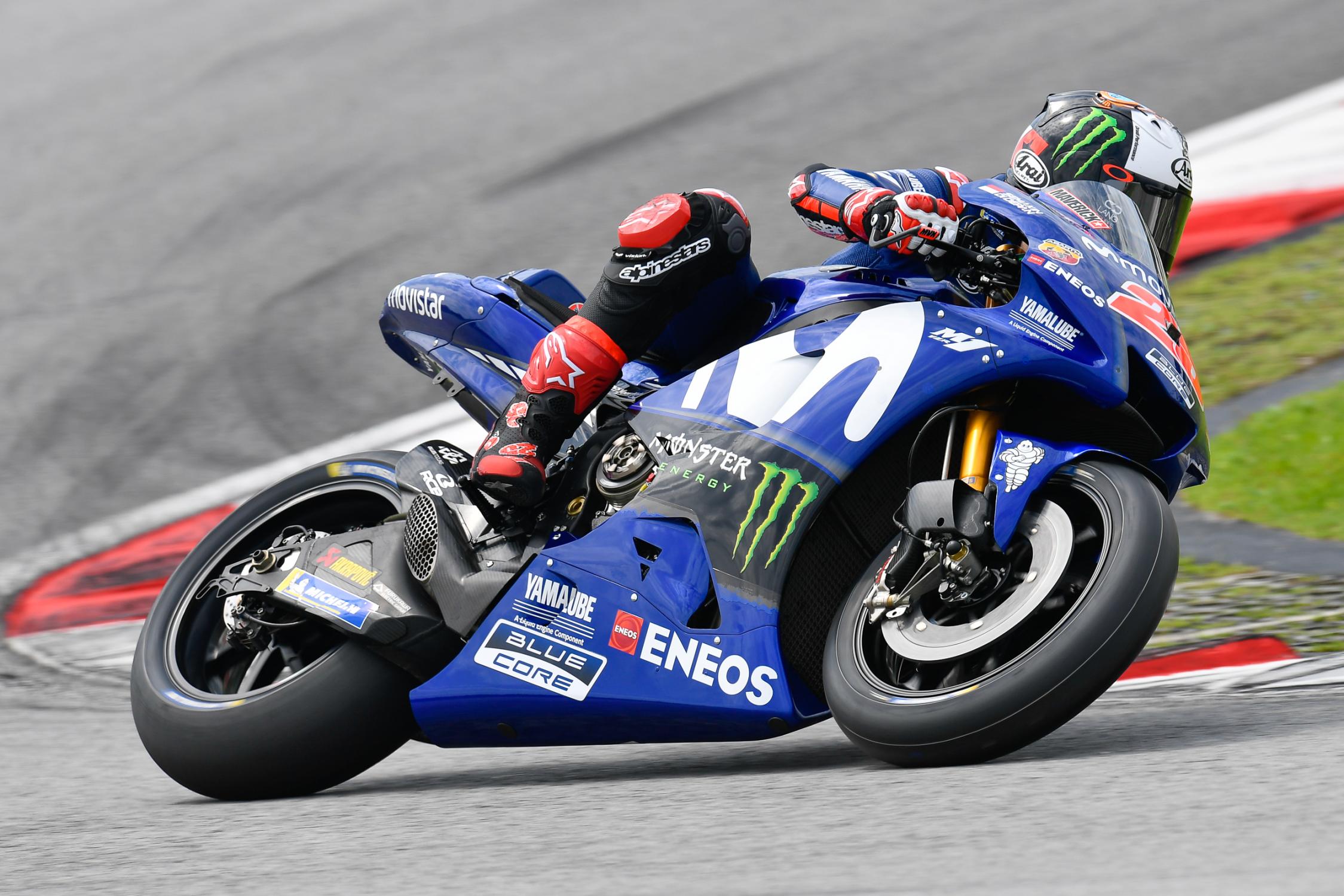 With such a fast early pace exhibited by Pedrosa, how will it be tomorrow? The Klang Valley saw a heavy shower late in the evening, so how will that play out tomorrow?
Stay tuned as we continue to bring you more excitement from this test.