Johann Zarco captures Pole Position for the 2018 Qatar Grand Prix.

Him, Marc Marquez and Danilo Petrucci all broke the old record to qualify in the Top 3.

The previous record had stood for ten years.
We had been expecting a thrilling 2018 Qatar Grand Prix Q2 final qualifying session, but we had no idea it was THIS exciting that we forgot to breathe! And this was only the first MotoGP round of the season.
It all came down to the last 2 minutes when Jorge Lorenzo went out onto the track. He had posted the fastest times through the first three sectors but somehow lost time to qualify 4th fastest, up from 9th. He had a troubled weekend and was seen stomping into the Ducati pit on many an occasion.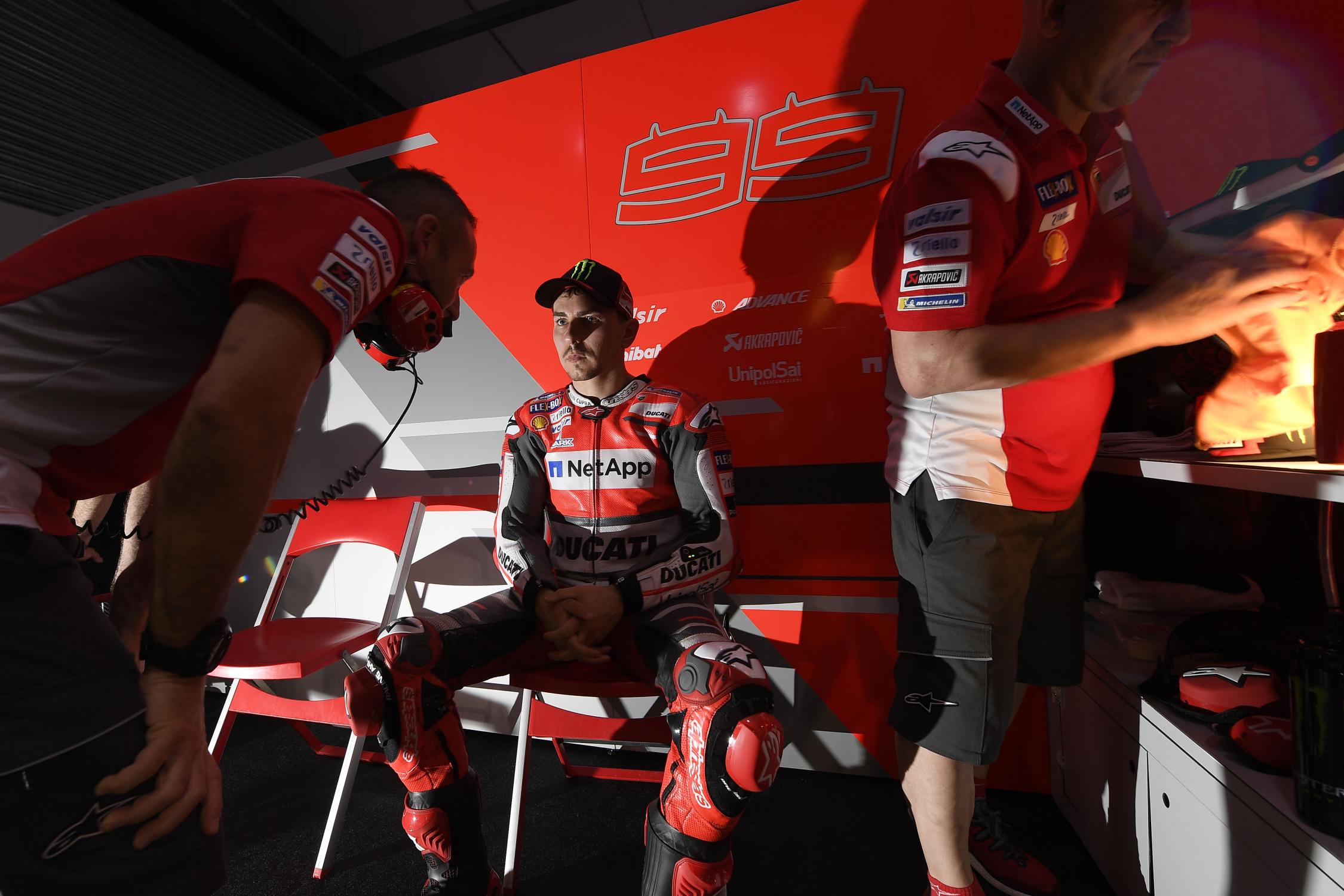 But the real action was behind him as Zarco, Marquez, Rins, Petrucci, Rossi ran in a tight group to gain some advantage by slipstreaming their rivals. Zarco managed to break away and posted 0.382 second faster than his previous best as he passed Sector 3. Meanwhile, Marquez, stuck behind Alex Rins and Danilo Petrucci who was some ways behind the group had also went some 0.300 second under their earlier times.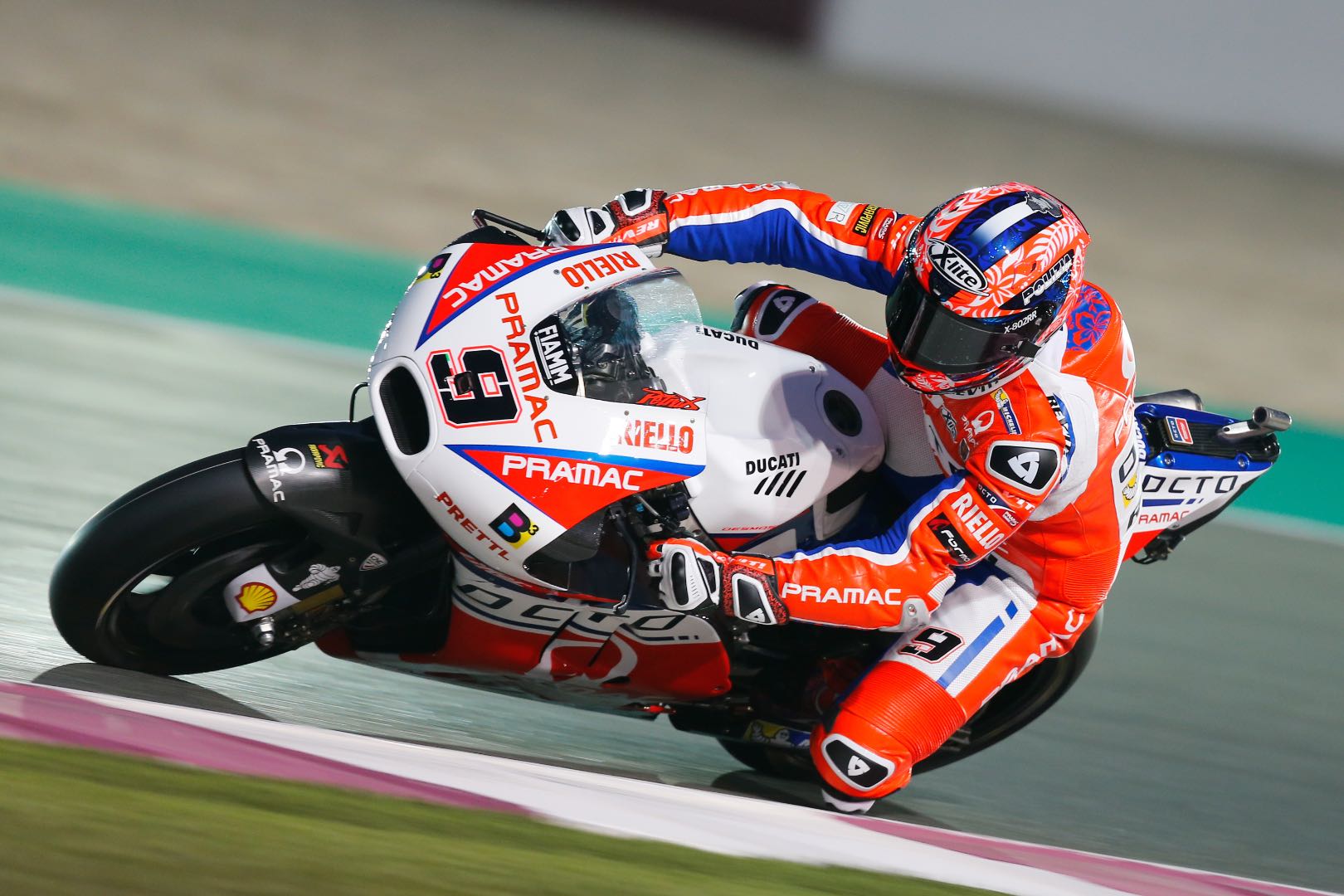 The TV commenters went rabid like the speakers at a political ceramah as Zarco crossed the line with a time of 1'53.680", smashing the outright fastest qualifying lap of 1'53.927" held by Jorge Lorenzo since 2008 when he was on a Yamaha, during the time when Michelin supplied supersoft qualifying tyres that sacrificed their lives in two laps.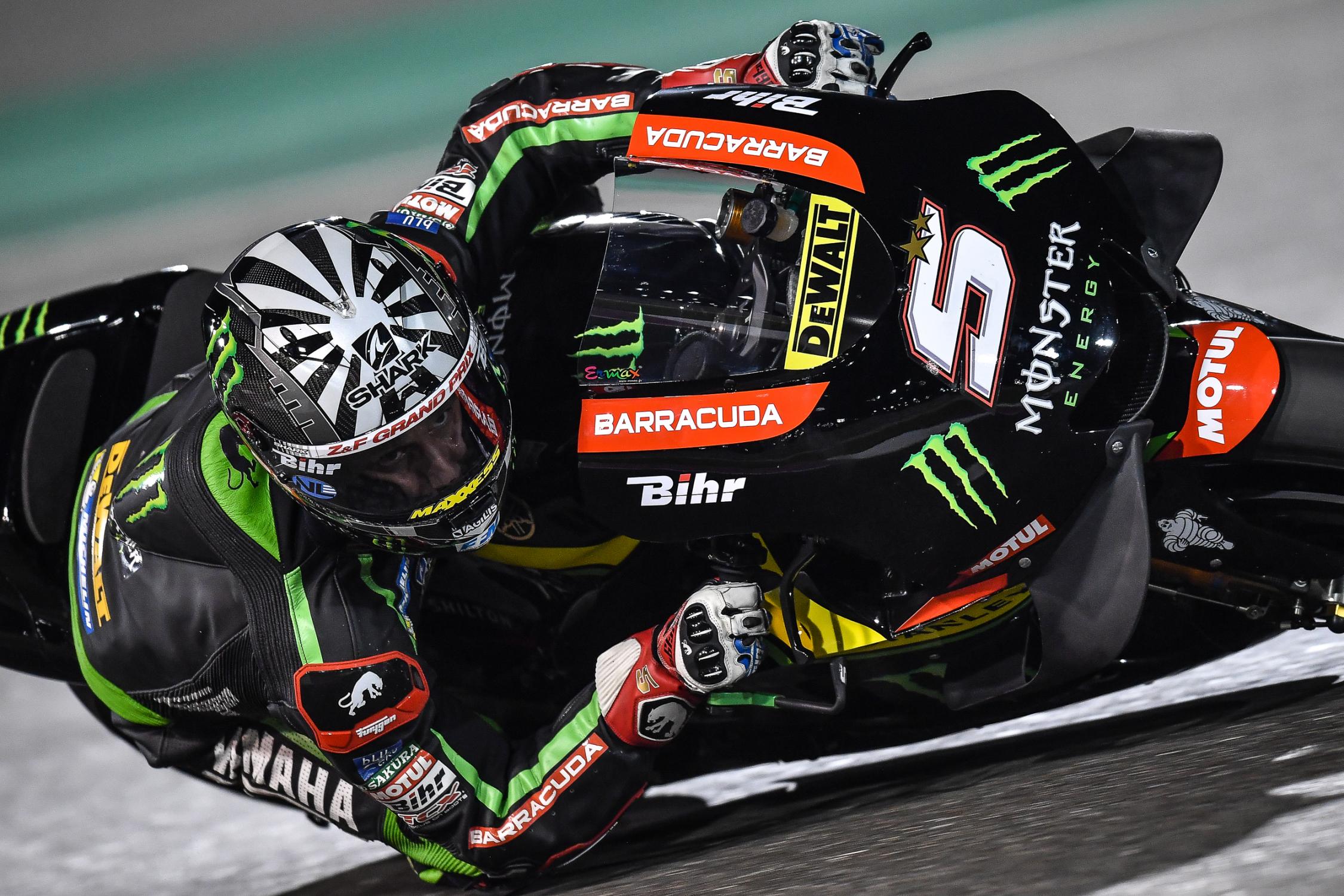 Marquez slingshot past Rins to end up second fastest, 0.202s behind at 1'59.882" while Petrucci recorded his fastest time of 1'59.887", a mere 0.005s behind.
Yes, the Top 3 went under Lorenzo's record.
Cal Cructhlow rode clear of traffic to finish fourth, 0.392s adrift of Zarco at 1'54.072".
What about Andrea Dovizioso who had led the way into Q2? He had actually bested his FP2 time, recording 1'54.074" but the extremely hot pace set by the front four meant he will start from fifth.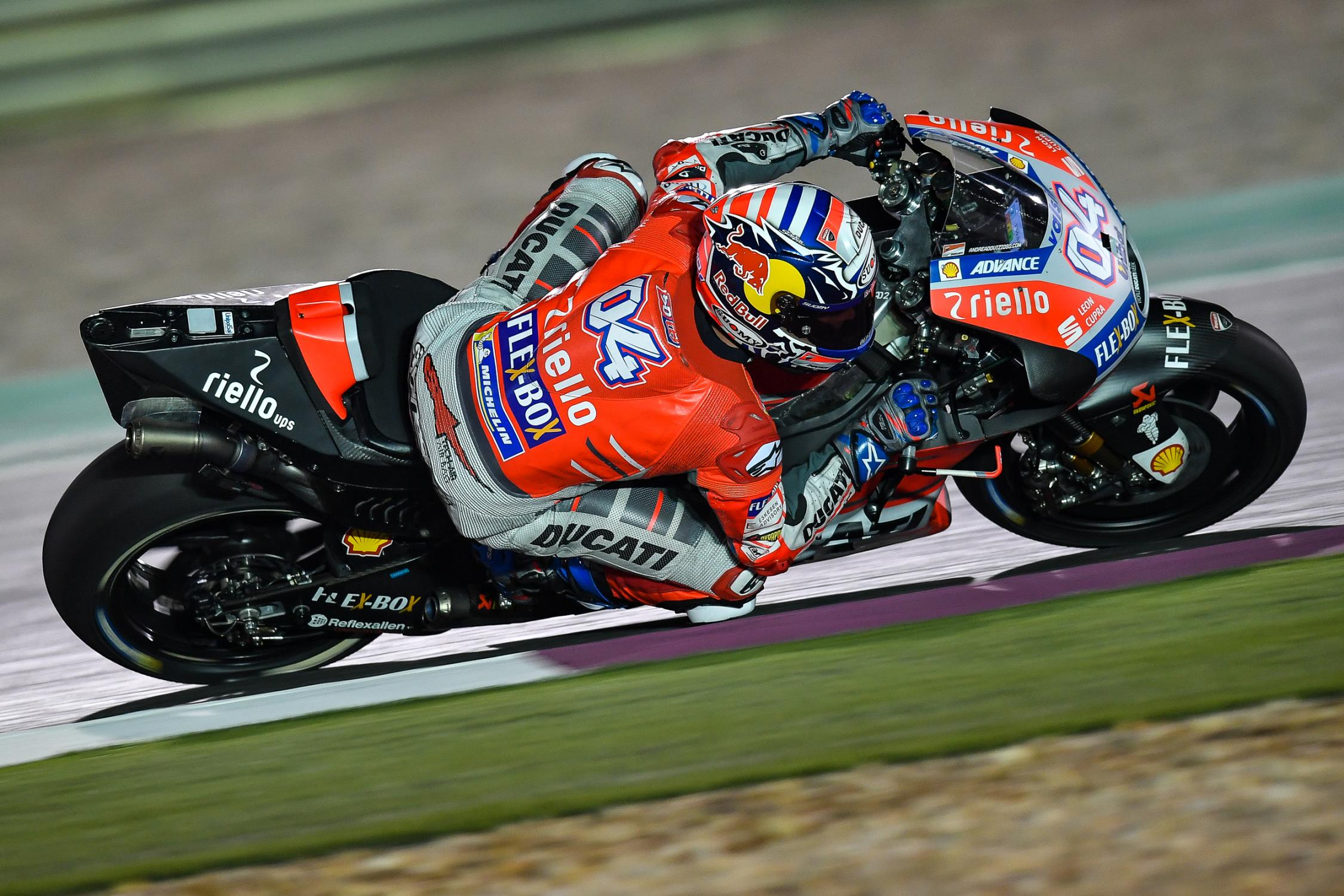 It was a similar scenario for the impressive Alex Rins, who had been posting the third fastest times through most of the practice sessions up to FP4. He found himself blocked by slower traffic in the early part of the session and was then hounded by Marc Marquez in the closing moments, pushing him to ride defensively and ending Q2 in sixth.
Dani Pedrosa had a quiet weekend so far, qualifying seventh fastest.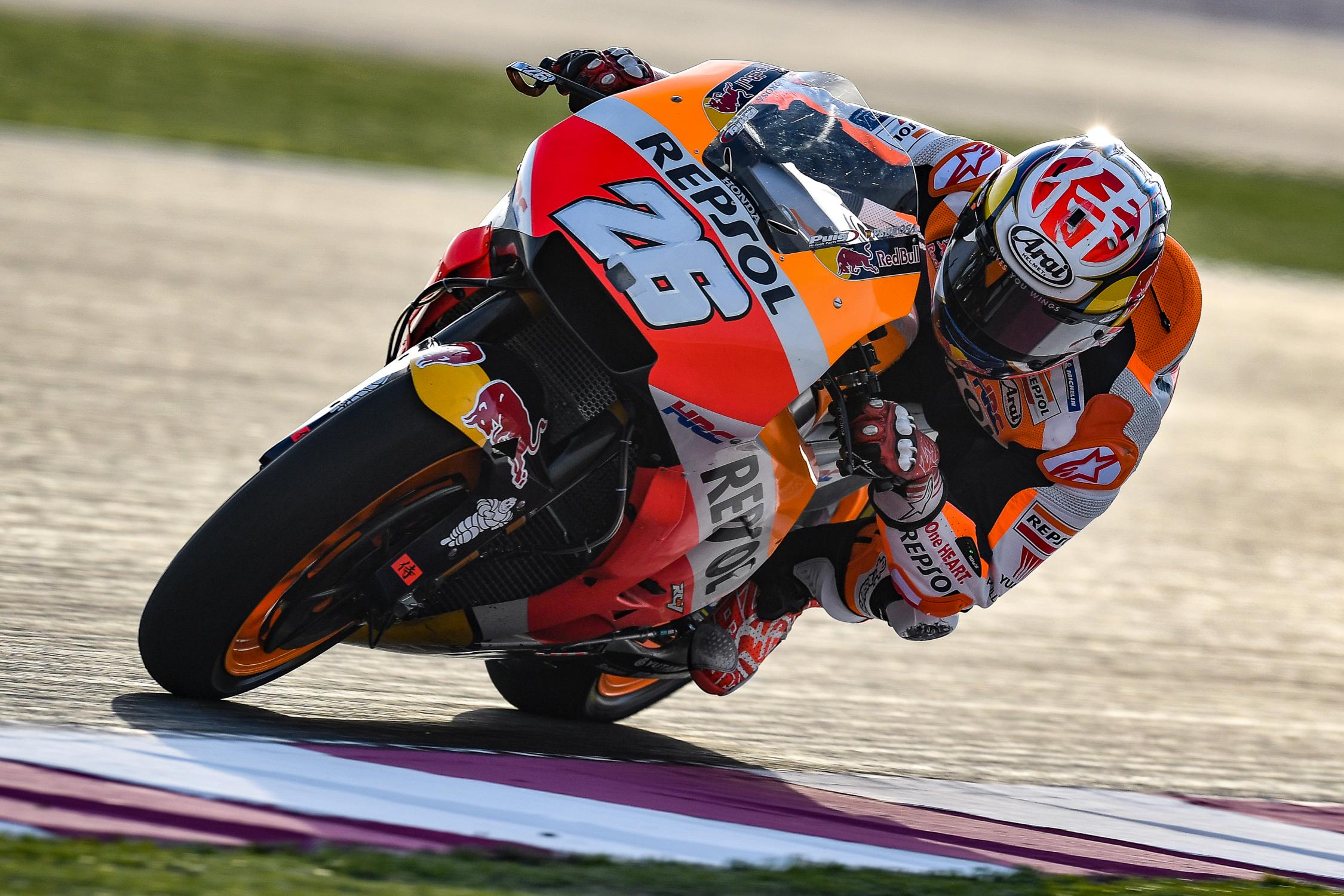 Valentino Rossi had consistently posted the eighth and ninth fastest times and there's where he finished, in eighth. It's evident that Yamaha couldn't solve the issue with lack of rear end grip on their factory bikes.
Lorenzo may have thought that he had fourth in the bag but was kicked all the way down back to ninth in the very next lap.
Jack Miller had been promoted to Q2 after posting the fastest time in Q1 but was visibly disappointed to end up in tenth with a time of 1'54.449".
Andrea Ianone on the second Suzuki had traded fastest times with his teammate during the opening part of Q2 but was relegated all the way back to eleventh.
Rossi's teammate and winner of the 2017 Qatar Grand Prix, Maverick Vinalez, had also complained incessantly about lack of rear grip, putting him in Q1, after FP2, prompting his team to shift his bike's chassis balance to put more weight to the rear tyre. The adjustment saw immediate benefits as he was one of the quickest riders during the untimed FP4. He had initially gone fastest in Q1 but was upstaged by Miller at the end. Vinalez finished in a forlorn twelfth position with a time of 1'54.707".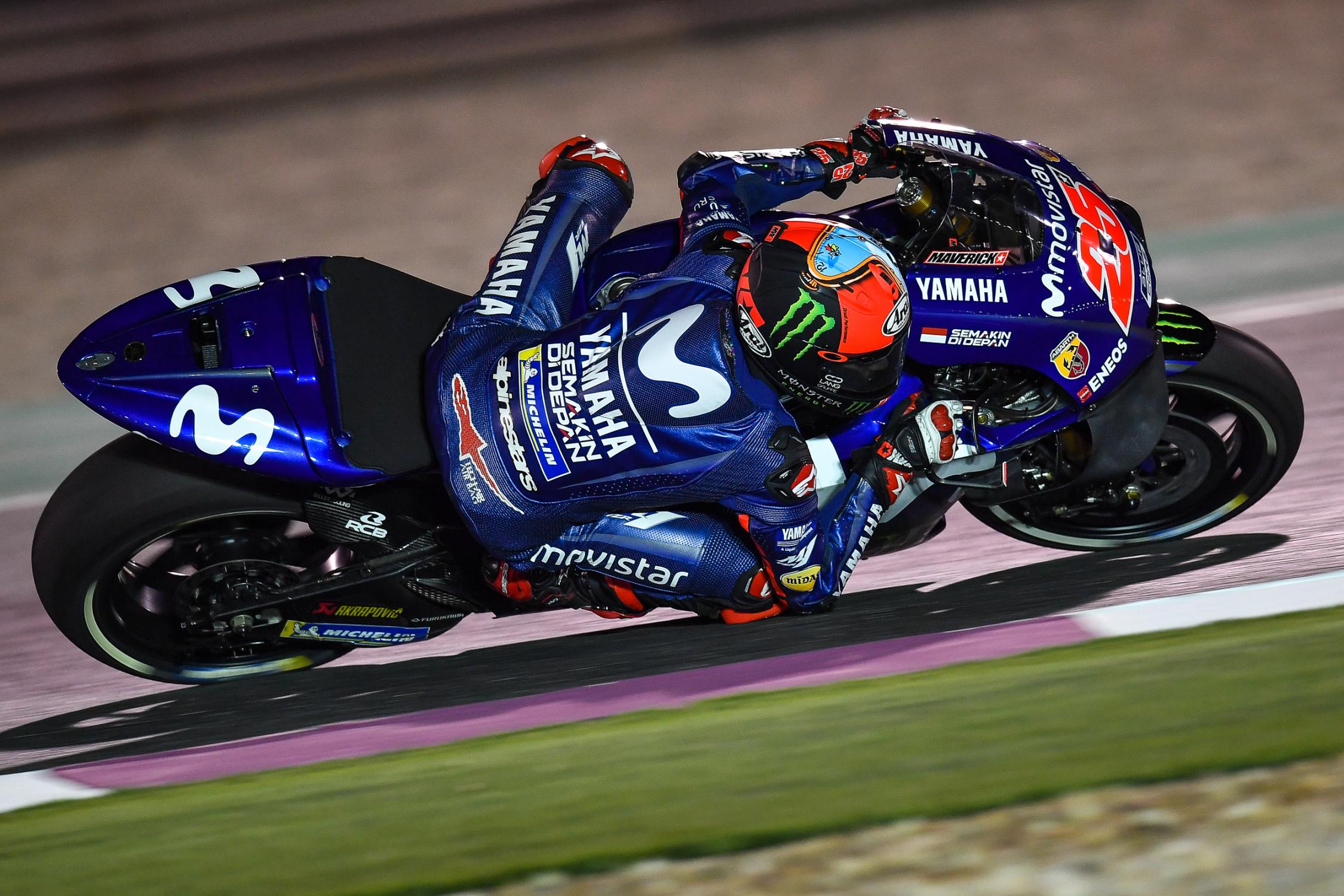 Zarco was emotional when interviewed after his record pole time. As if there's no end to the Monster Yamaha Tech 3 saga, rumours had started circulating that Honda is after him to replace Dani Pedrosa, who had been in the team since 2006. There were also other rumours that said he could be going to the KTM factory team. Zarco had been the strongest contender to Rossi's factory Yamaha seat should the latter retires, but Rossi had just announced the renewal of his contract for another two years. Zarco had also crashed heavily in FP4 and was fortunate to walk away unharmed.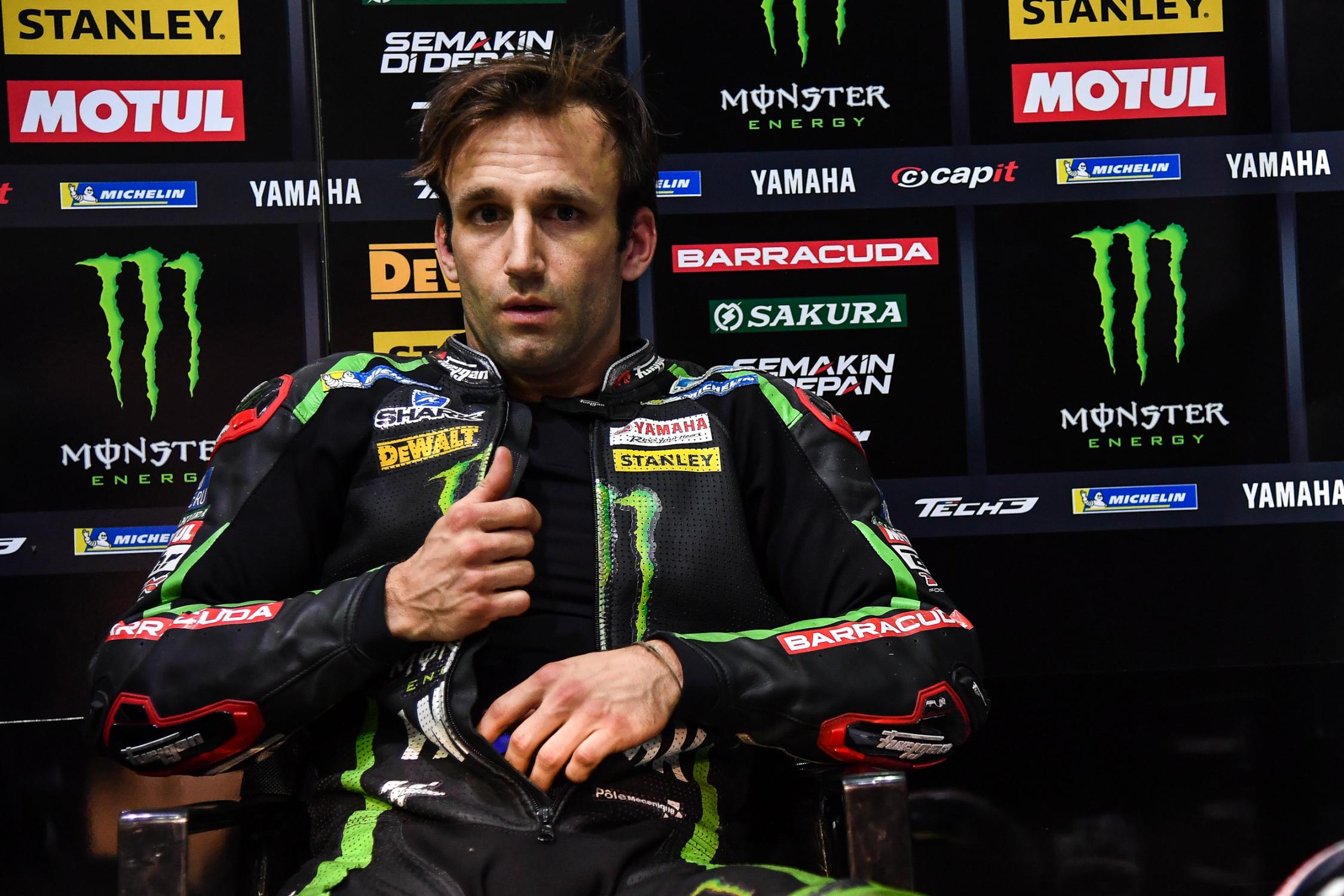 It is also good news for us Malaysians as Hafizh Syahrin impressed many to qualify 15th fastest in his very first MotoGP qualifying, one spot behind Franco Morbidelli as the second fastest rookie rider.
As the clock strikes 2am on this Sunday morning, all we could say is that the qualifying sessions were worth staying up for. If the qualifying had been so competitive, we hope it'll carry on to the race tomorrow, and the whole season.