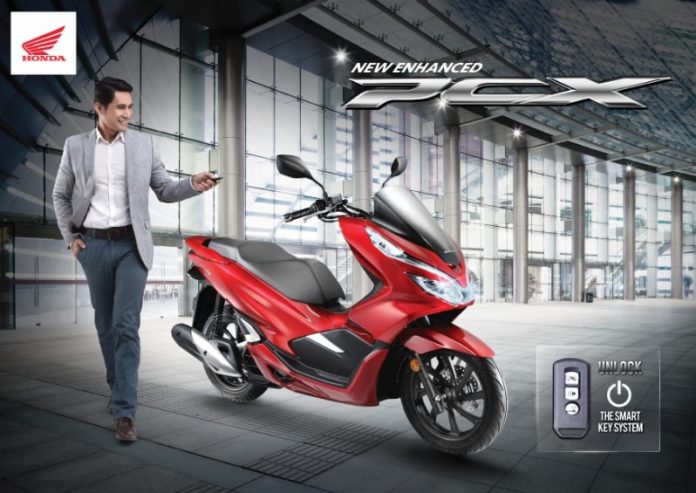 Boon Siew Honda has launched the 2018 Honda PCX commuter scooter.

The new model incorporates a host of new features.

The 2018 Honda PCX is priced at RM 10,999 with 0% GST, without road tax, insurance and registration.
As promised, Boon Siew Honda has launched the 2018 Honda PCX urban commuter scooter.
The new PCX combines the luxurious feel, performance, convenience, ease of use and fuel economy of the previous model with a host of new features.
First up, the 2018 Honda PCX's genuine good looks have been refreshed with new body panels for what Honda calls a premium, sharper and sportier look. Complementing the new appearance is a compact dual-LED headlight with integrated Daytime Running Lights (DRL). An LED taillight completes the new design.
The changes are not only skin-deep as the bike also receives an all-new and lighter steel duplex cradle frame, which results in a shorter wheelbase for improved manoeuvrability and road feedback. The suspension has also been improved and the addition of new 14-inch alloy wheels, 27o rake and 19mm trail should result in an easily controllable ride.
Hydraulically damped, telescopic forks support the front, while dual coil-over shocks suspend the rear and swing-mount drive unit.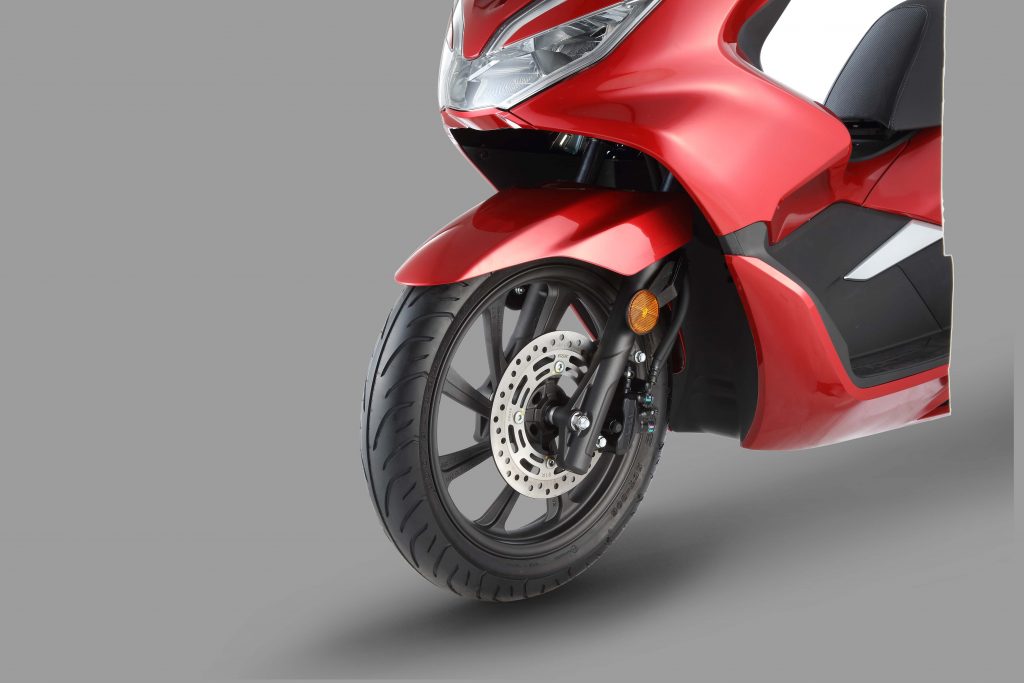 The seat is a low 764 mm and the narrow waist gives easy ground access for manoeuvring at parking speeds.
No scooter will be complete without ample storage space. As such, there is a 25-litre underseat storage compartment. Not only that, the seat is propped up by a spring-loaded hinge to ease access. The compartment can accommodate a full-face helmet. There is also a glove box at the front which includes a 12-volt adaptor for charging electronic devices.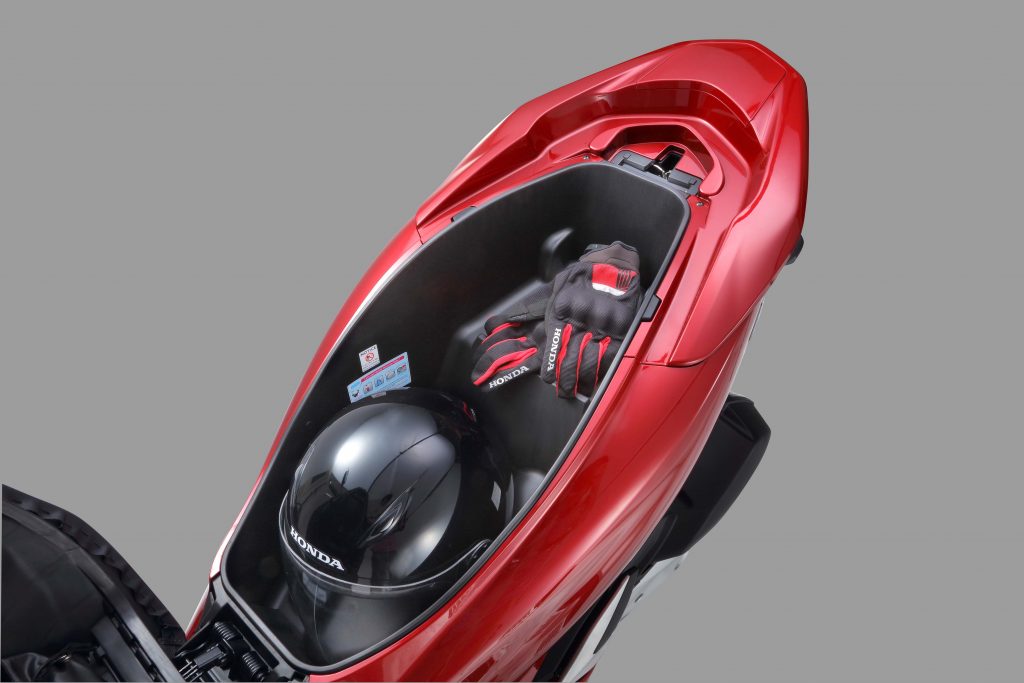 In keeping with the times, Honda has also given the new PCX a fully digital instrument panel. It displays every data a rider requires such as speedometer, digital clock, odometer, Idling Stop System indicator, oil change (service) reminder, fuel gauge and fuel consumption indicator.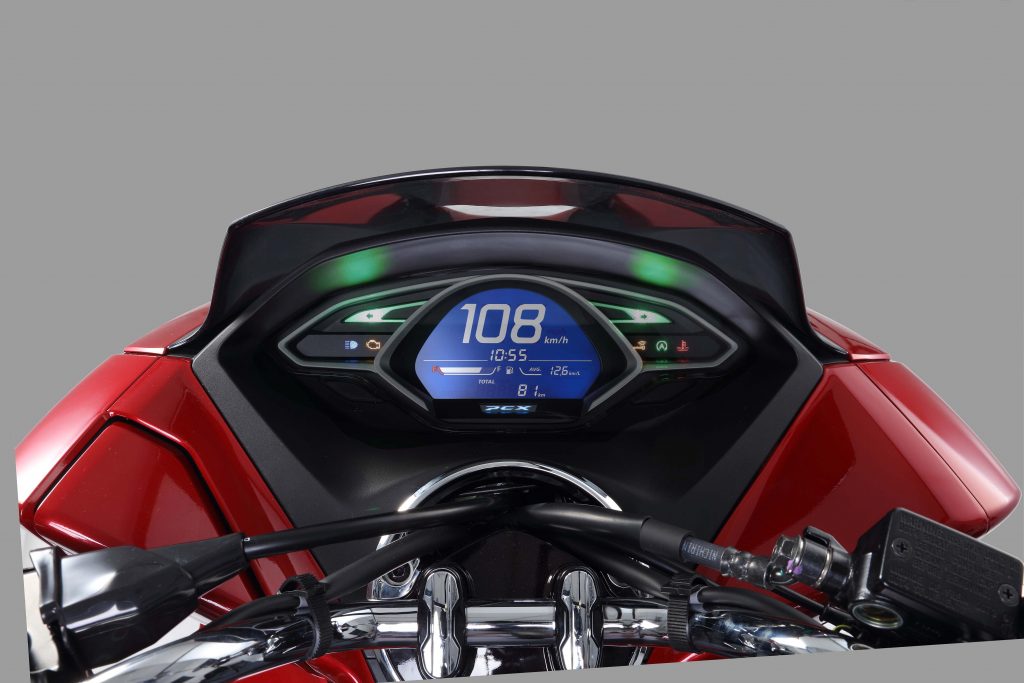 Speaking of fuel consumption, it was the Honda PCX which set the bar on fuel economy. Firstly, the PGM-FI electronic fuel injection system delivers accurately metered amounts of fuel for optimised performance and economy. Secondly is the Idling Stop system which made its debut on our streets in the first PCX. The fuel injection stops the engine and fuel delivery after idling for three seconds while all electrical systems are still functioning. The engine is restarted when the rider twists the throttle. Honda claims the new PCX's fuel economy could reach 51.2 km/l with the Idling Stop system activated. You can expect a good range with the 8-litre fuel tank.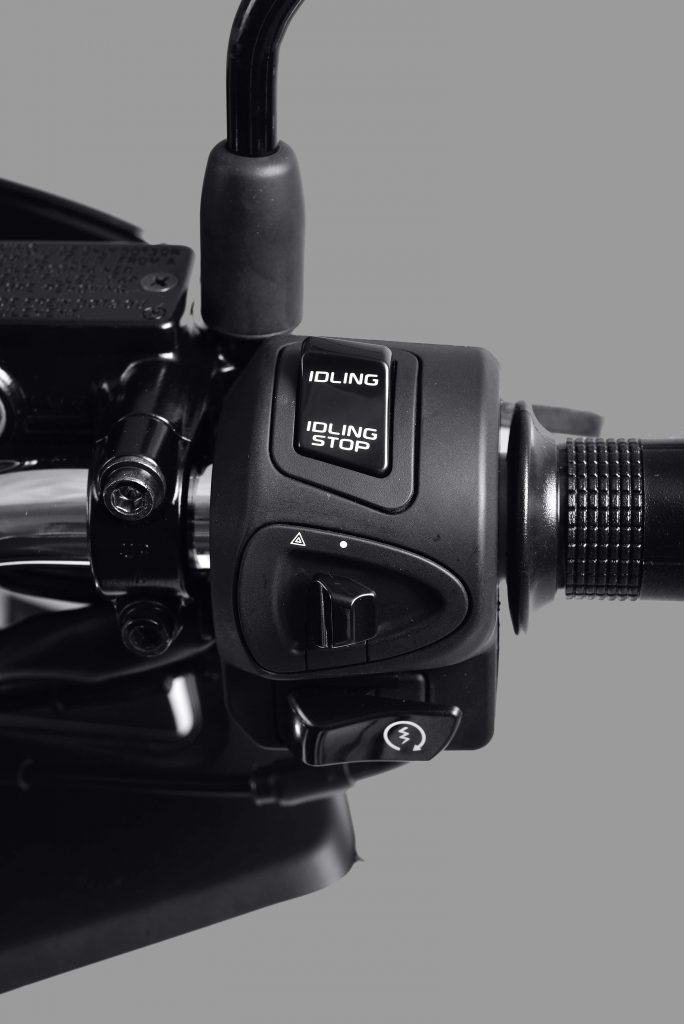 The 2018 Honda PCX is powered by a 149cc, single-cylinder, SOHC, liquid-cooled, four-stroke engine with a bore and stroke of 57.3 mm and 57.91 mm, respectively. The engine pushes out a healthy 14.5 bhp (10.8 kW) at 8500 RPM and 13.6 Nm of torque at 6500 RPM.
The power is sent through a Honda V-Matic Dry-Type Automatic Centrifugal Clutch transmission on its way to the rear wheel. The transmission has been revised to further the range of gear ratios, hence delivering smooth acceleration and stronger acceleration from mid- to high-speed ranges, which makes it ideal for overtaking.
Also making its debut is the SMART Key System which incorporates keyless starting, anti-theft and answer-back features.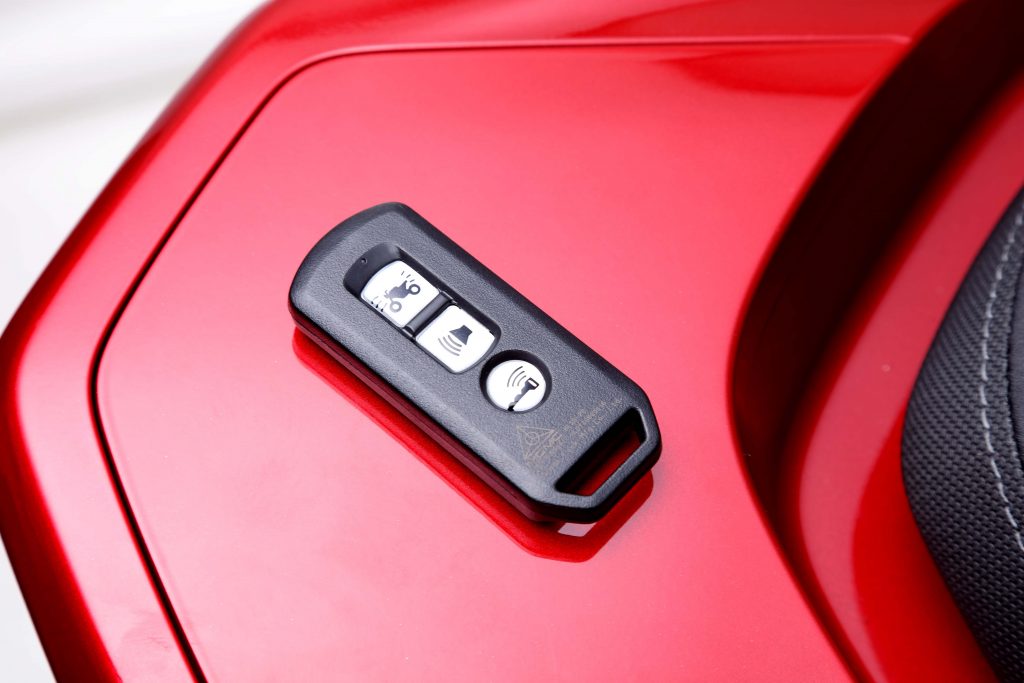 The 2018 Honda PCX is offered in the popular Pearl Metalloid White, and new Euphoria Red Metallic and Radiate Grey Metallic.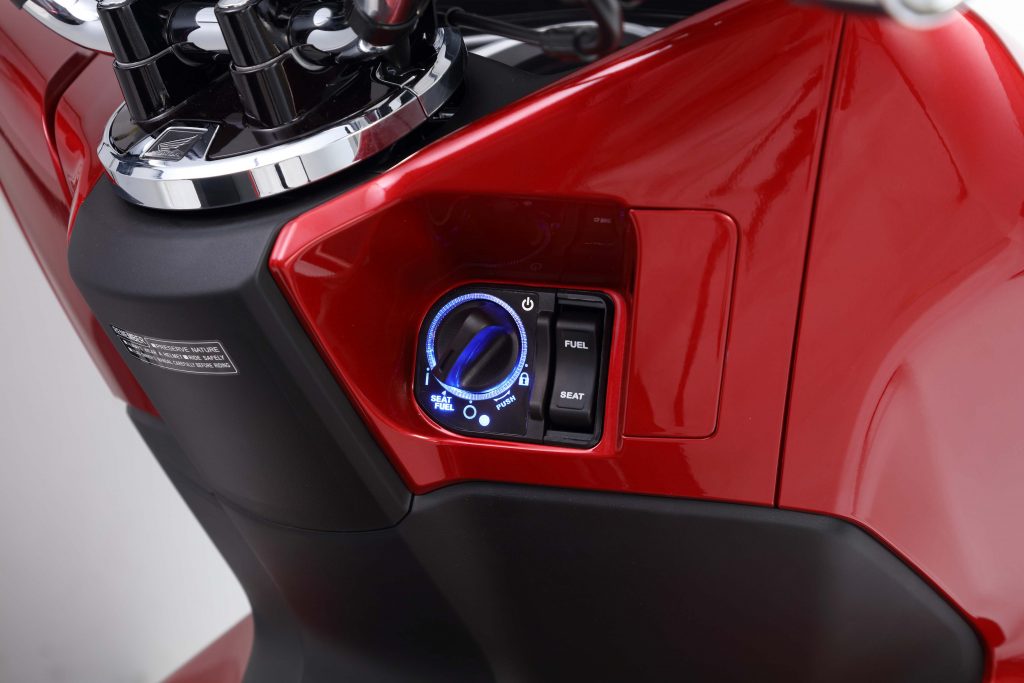 Boon Siew Honda priced at RM 10,999, with 0% GST, exclusive of road tax, insurance and registration.