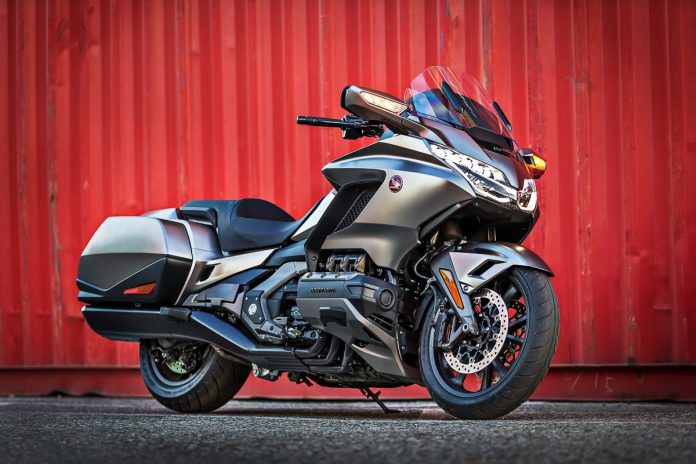 The latest 2018 Honda Gold Wing has been officially launched at the 2017 Tokyo Motor Show.
There will be two models available, the bagger-inspired 2018 Honda Gold Wing and the super touring Honda Gold Wing Tourer.
Honda has priced their sixth generation Gold Wing starting from $23,500 (around RM99,534) to and $27,700 (around RM117,323).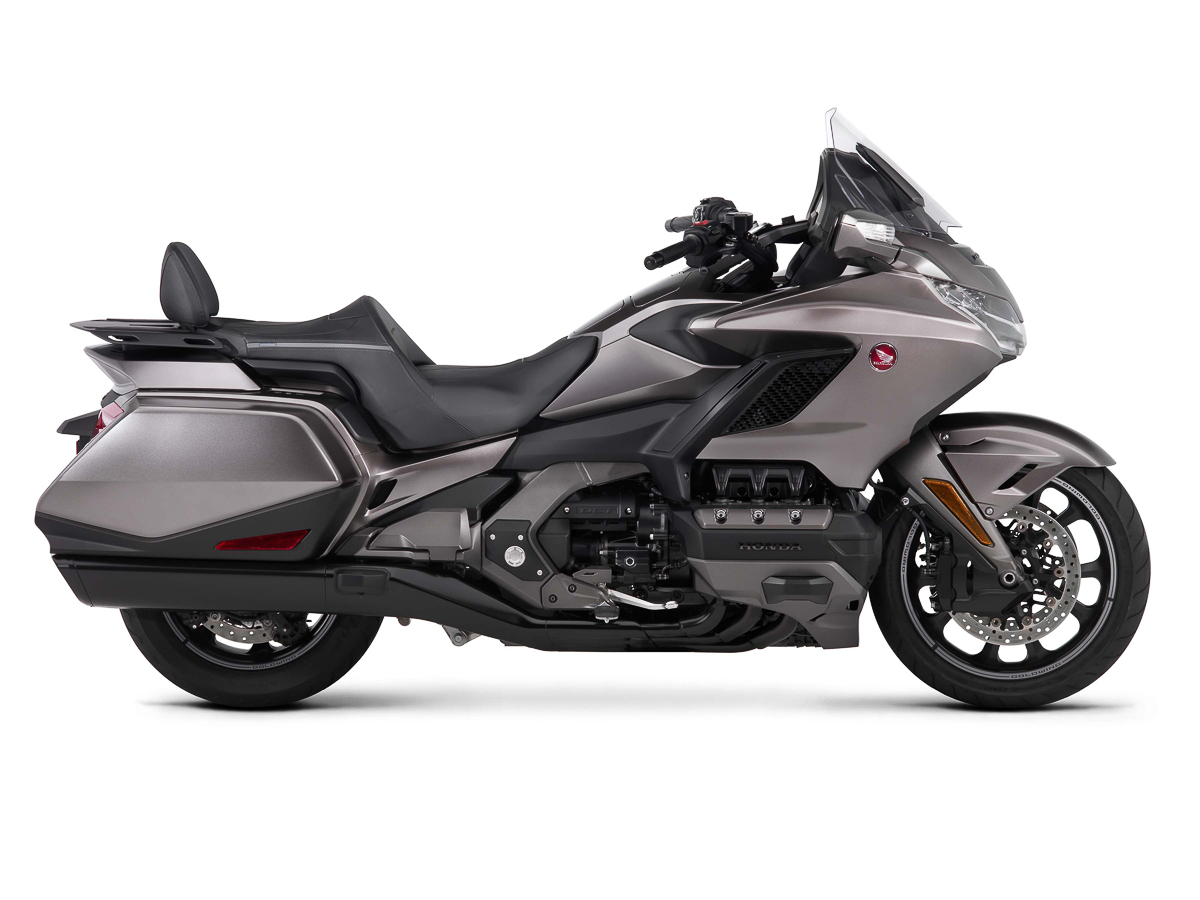 The big ballers from Honda have just dropped their latest 2018 Honda Gold Wing at the 2017 Tokyo Motor Show. This is the sixth generation continental cruiser to hit the streets which carries so many updates that you can consider it as a brand new machine.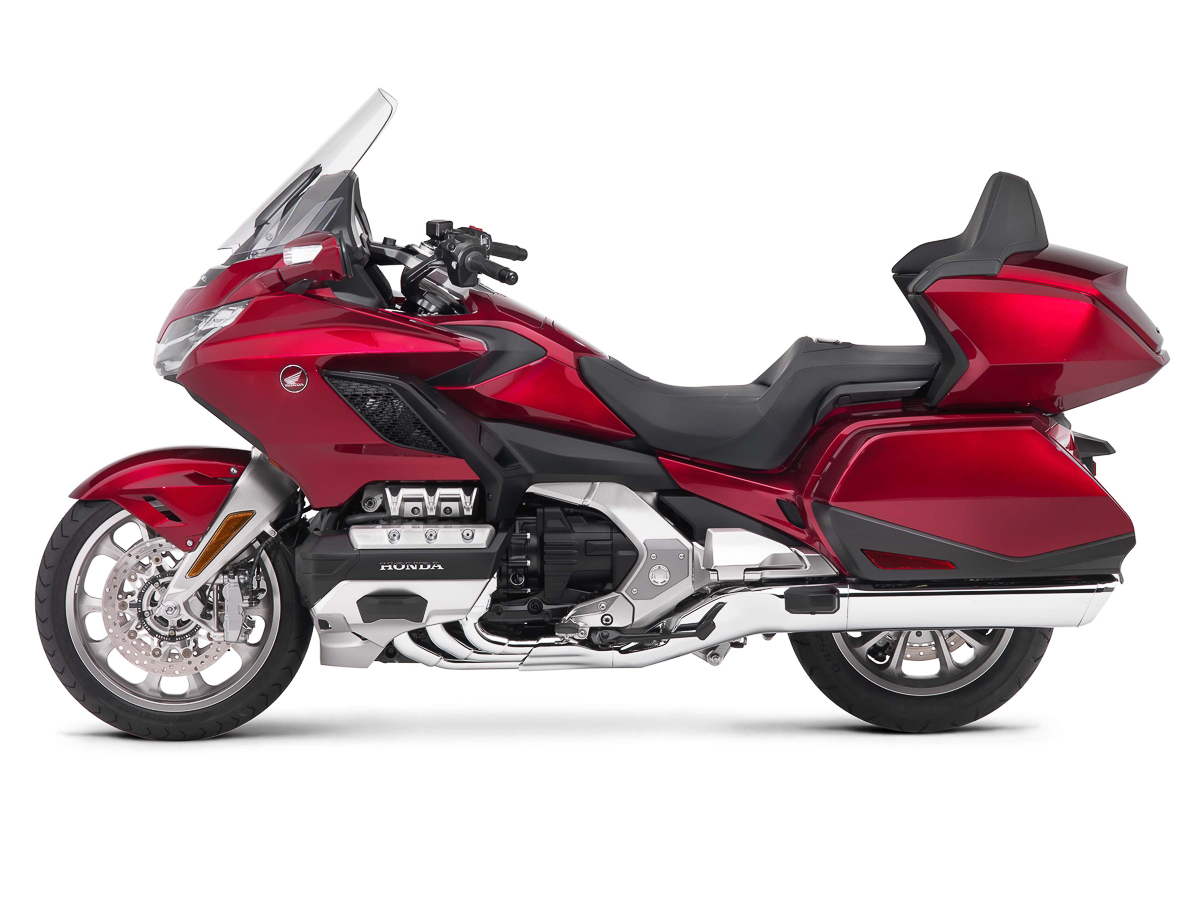 There will two different models available, 2018 Honda Gold Wing with so much bagger-flavour goodness and the touring 2018 Honda Gold Wing Tour. Judging by the design, they are without a doubt brand new motorcycles that have been built from the ground up. No mere updates here, folks.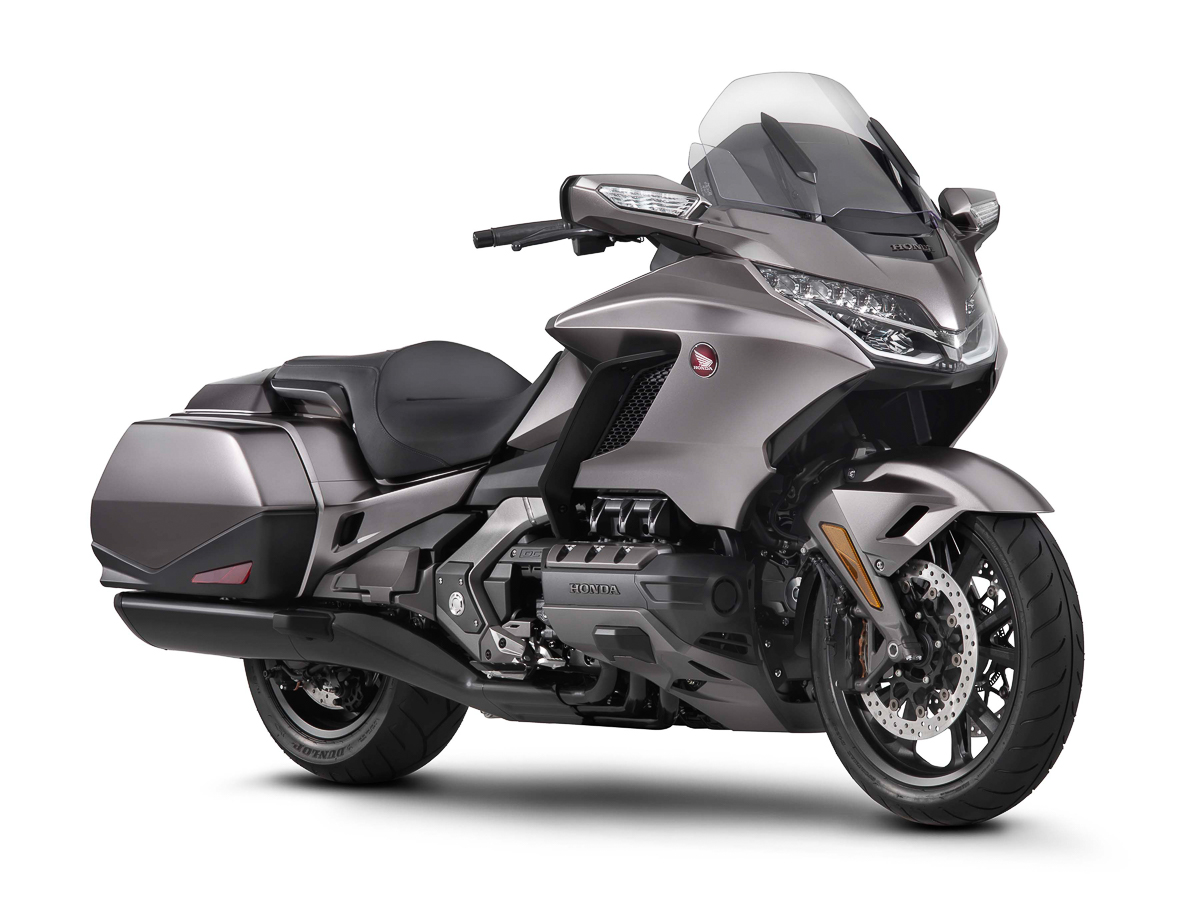 Even the six-cylinder engine is brand-spanking new which sits right in the middle of a very sleek and compact exterior. Compared to its leviathan from the previous generation, the new 2018 Gold Wing is considerably lighter too with a weight difference of over 40kg. Now that's a gym story worth telling, lose the weight and more muscle.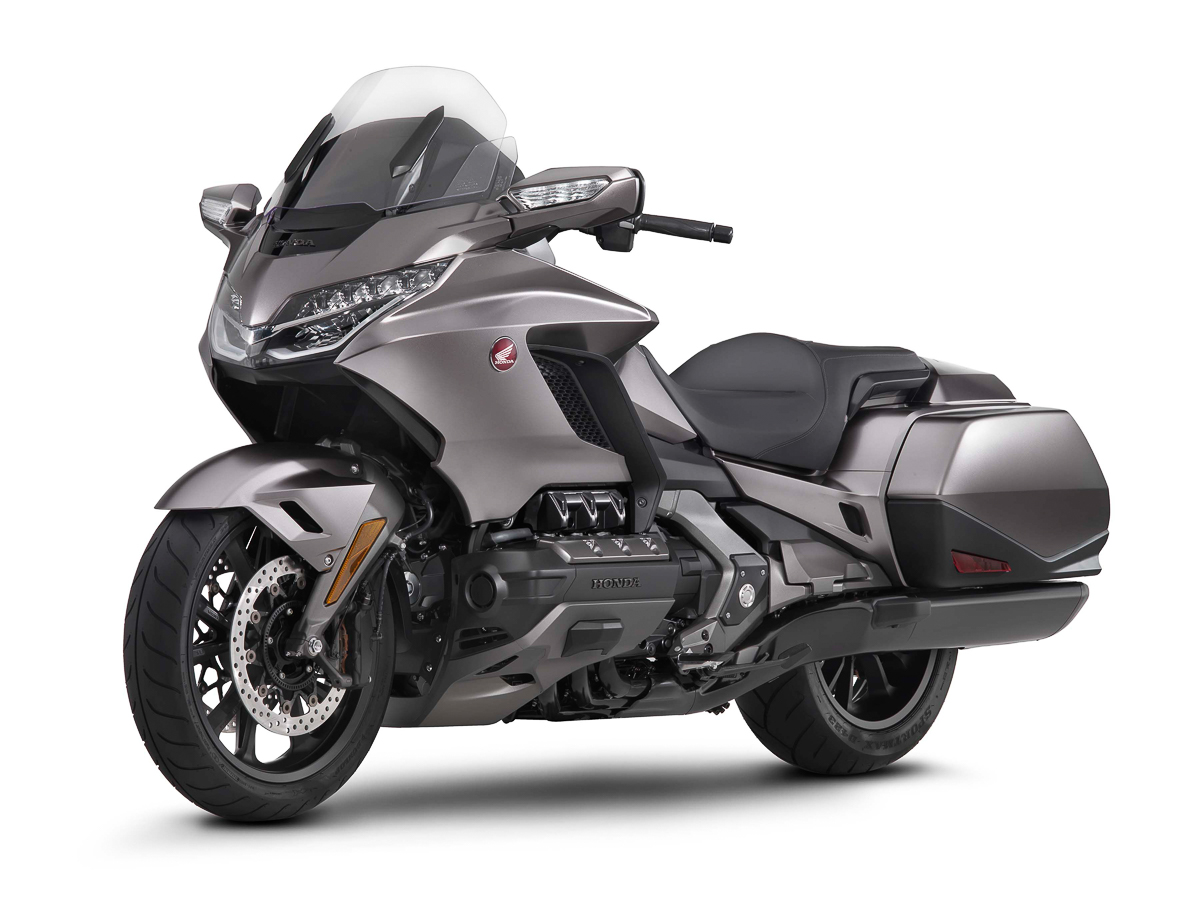 The redesign and weight loss resonate throughout the entire machine thanks to a brand new Hossack-styled suspension package, light yet powerful power plant and parts made with robust yet lightweight materials. The horizontally-opposed six-cylinder package remains but has been enhanced with four valves for each cylinder.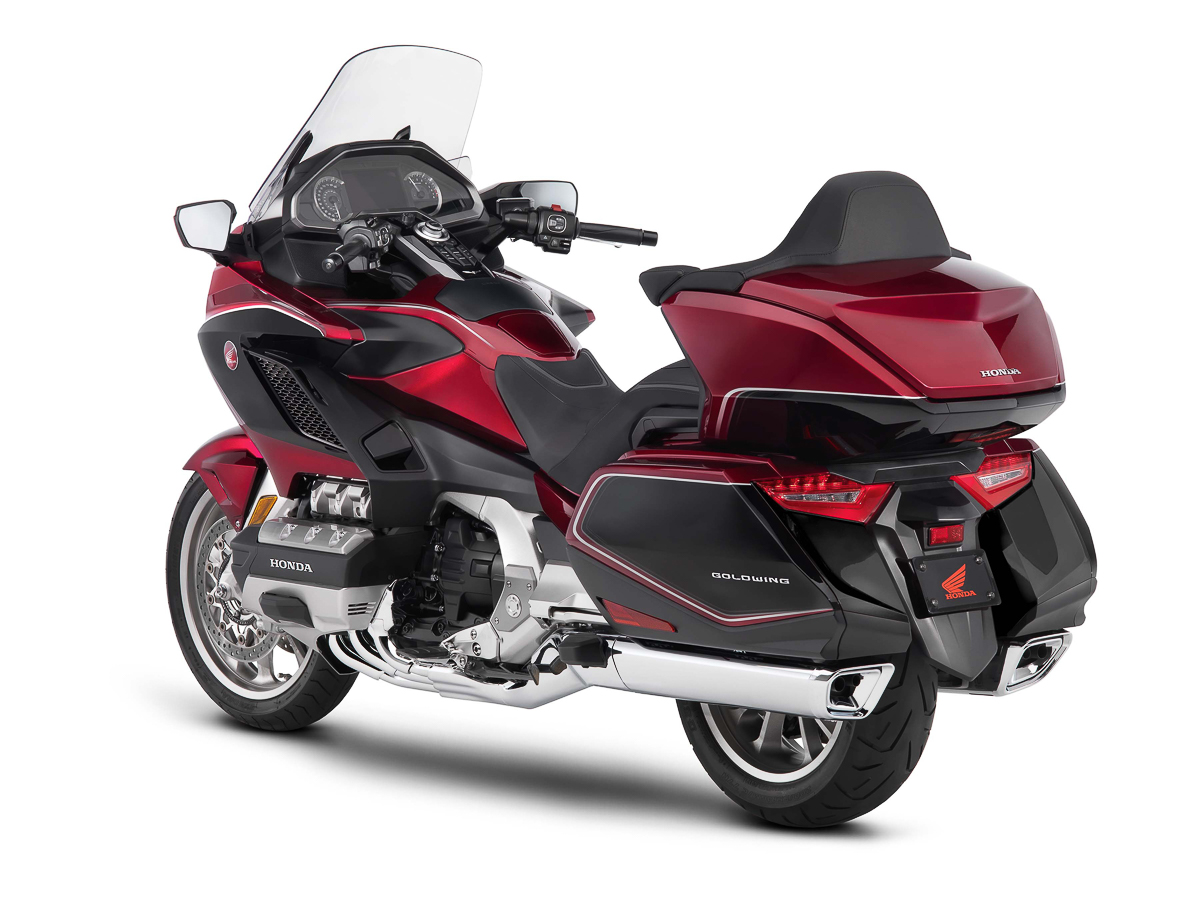 With all the weight taken out, the new Gold Wing promises to be more agile than ever before. As an extra bonus, Honda has also improved the aerodynamics of their latest beast to ensure a much smoother ride and of course, better fuel economy (20% improvement to be exact).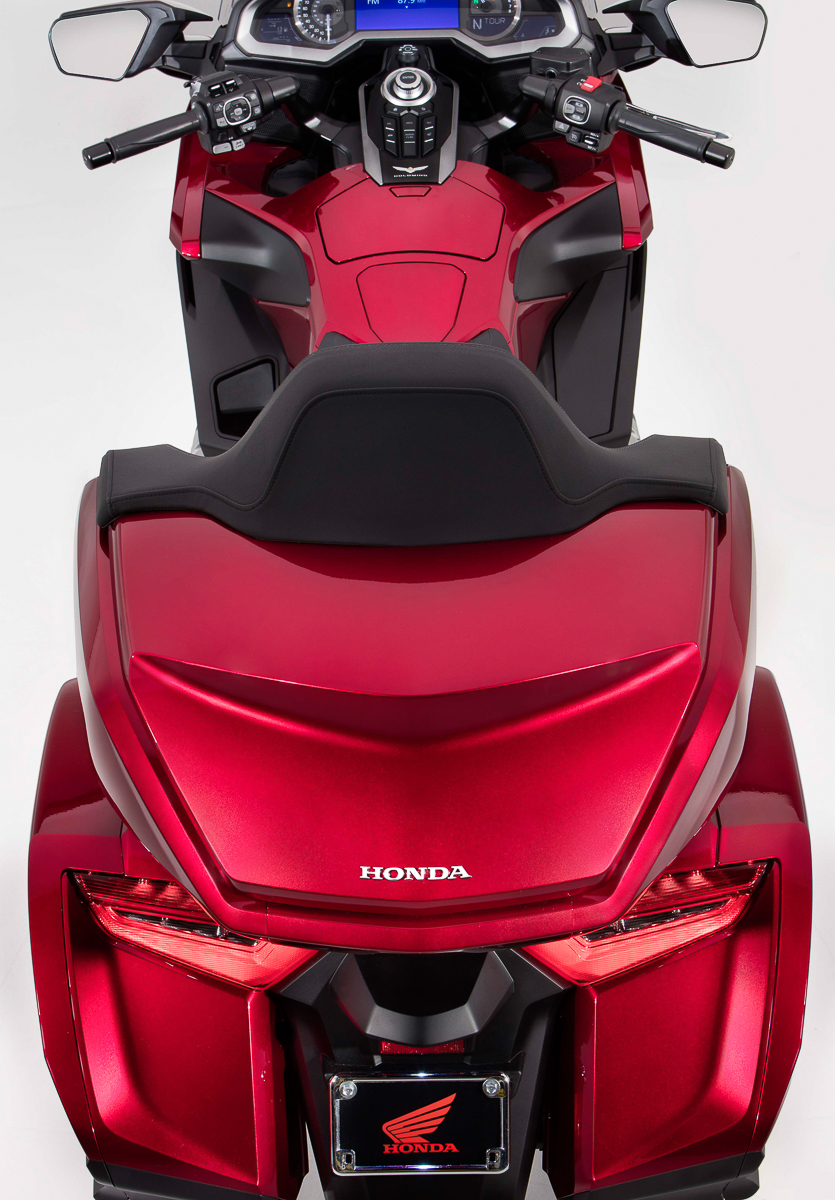 The latest 2018 Honda Gold Wing also comes with Honda's latest DCT (Dual Clutch Transmission) system as an option which promises a significant improvement to the overall riding experience. The new system allows for greater transmission efficiency for more ease especially during long tourers.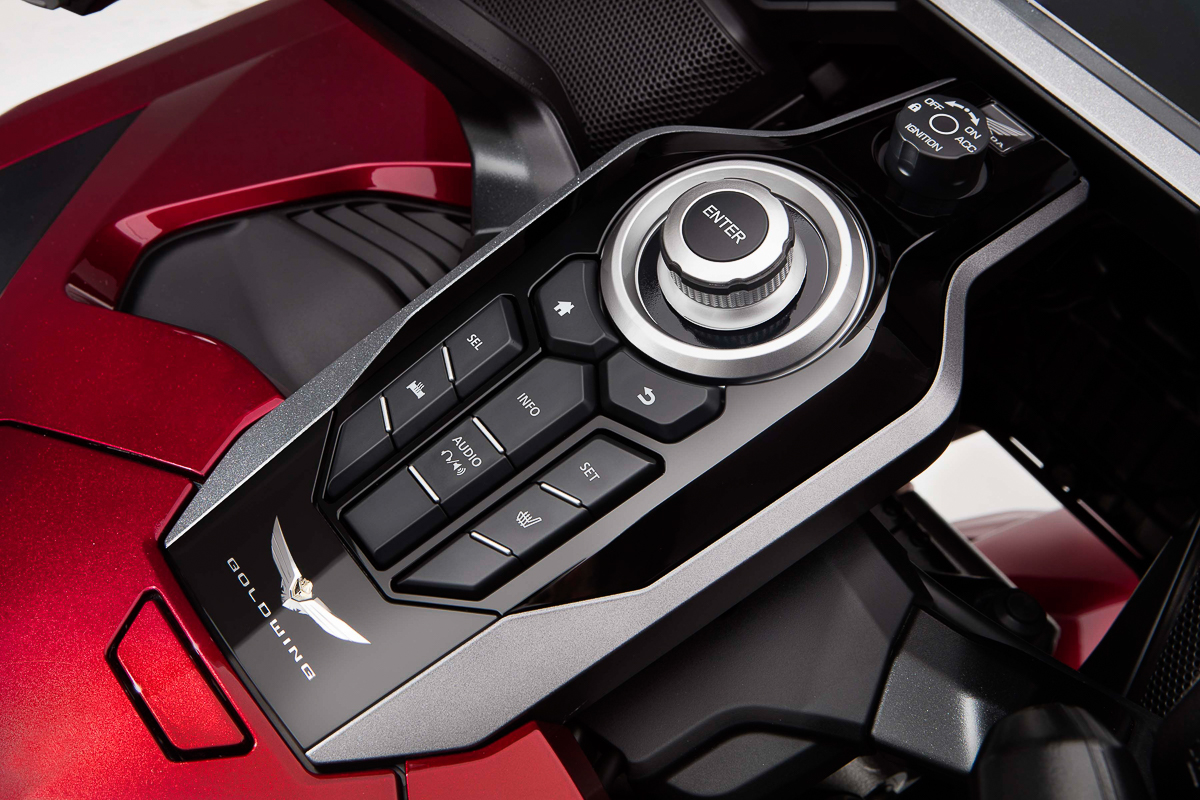 Other amazing features include Ride-by-Wire throttle system, selectable riding modes plus traction control, all-round LED lights, cruise control, hill-assist and a full infotainment system (Apple CarPlay and GPS included!).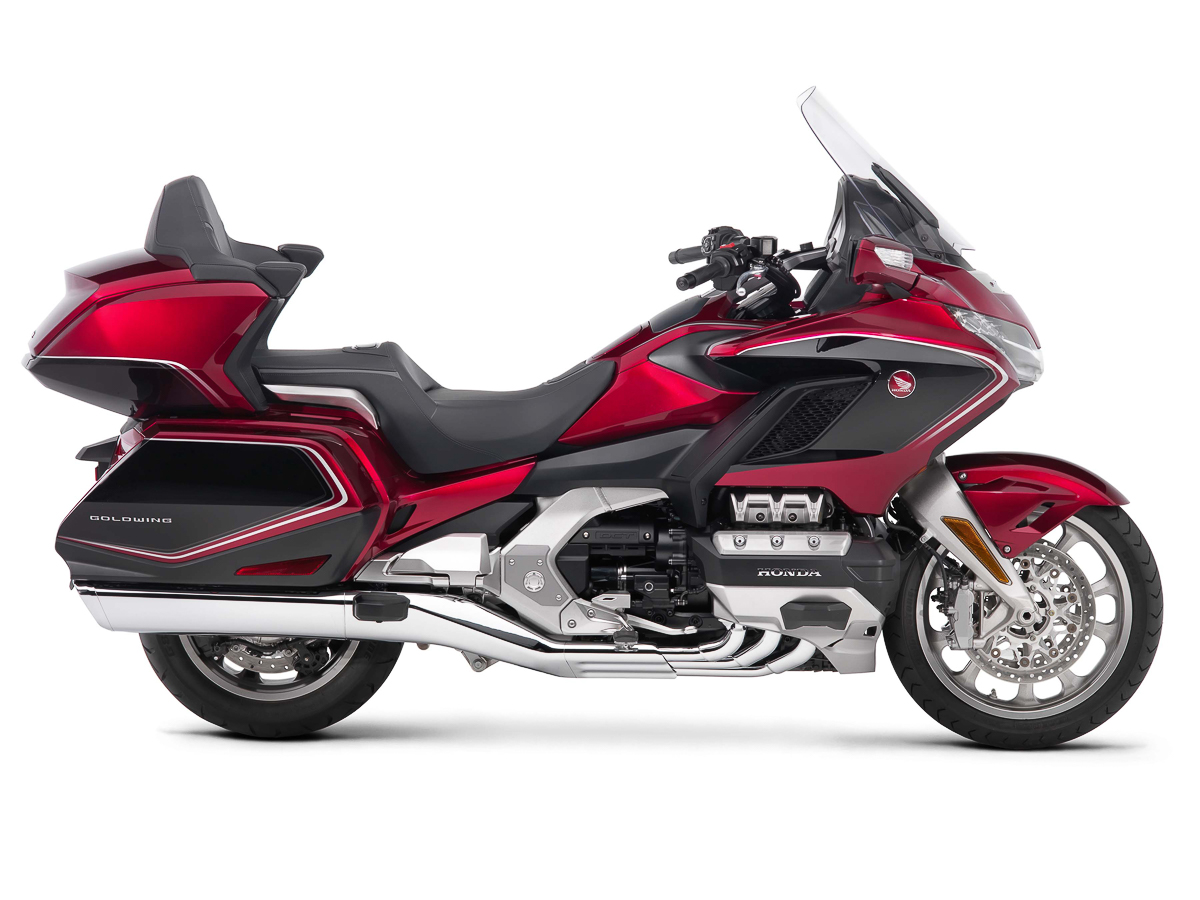 Honda has priced the 2018 Honda Gold Wing from $23,500 (around RM99,534 after direct conversion). Just add a cool $1,200 (around RM5,082) to add the Honda DCT system with seven-speed transmission. As for the Gold Wing Tour, the price is set at $26,700 (around RM113,087) and $27,700 (around RM117,323) for the Tour with DCT.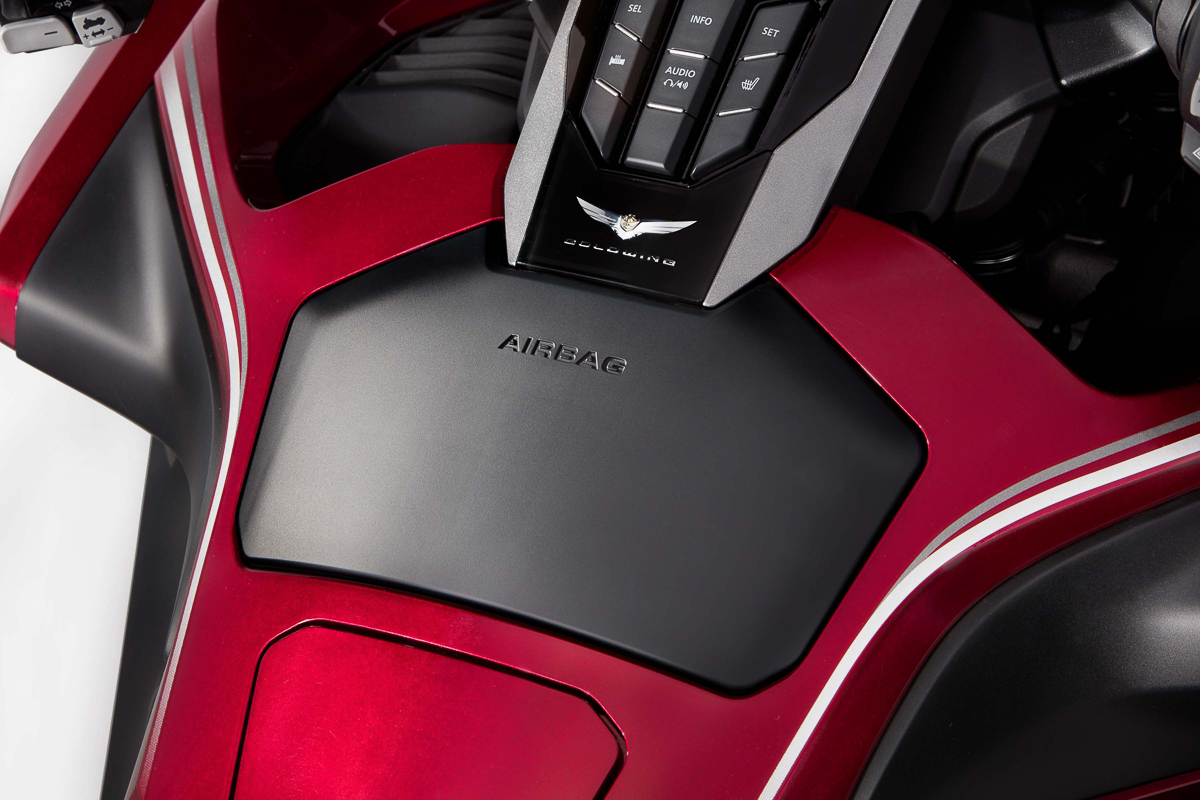 There also one 2018 Honda Gold Wing Tour DCT Airbag edition which will cost $31,500 (around RM133,418) if you prefer something with an added safety feature. The latest generation Gold Wing will be available around the globe in stages in the first quarter of 2018.