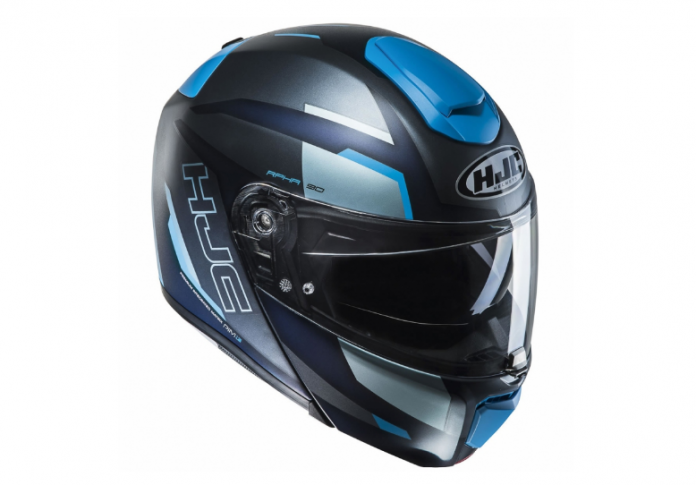 HJC Helmets has introduced the 2018 HJC RPHA 90 modular helmet.
The RPHA 90 has been designed with the highest levels of protection, comfort, and functionality in mind.
The US market has priced the next-level modular flip-up helmet at $459.99 (RM1,778)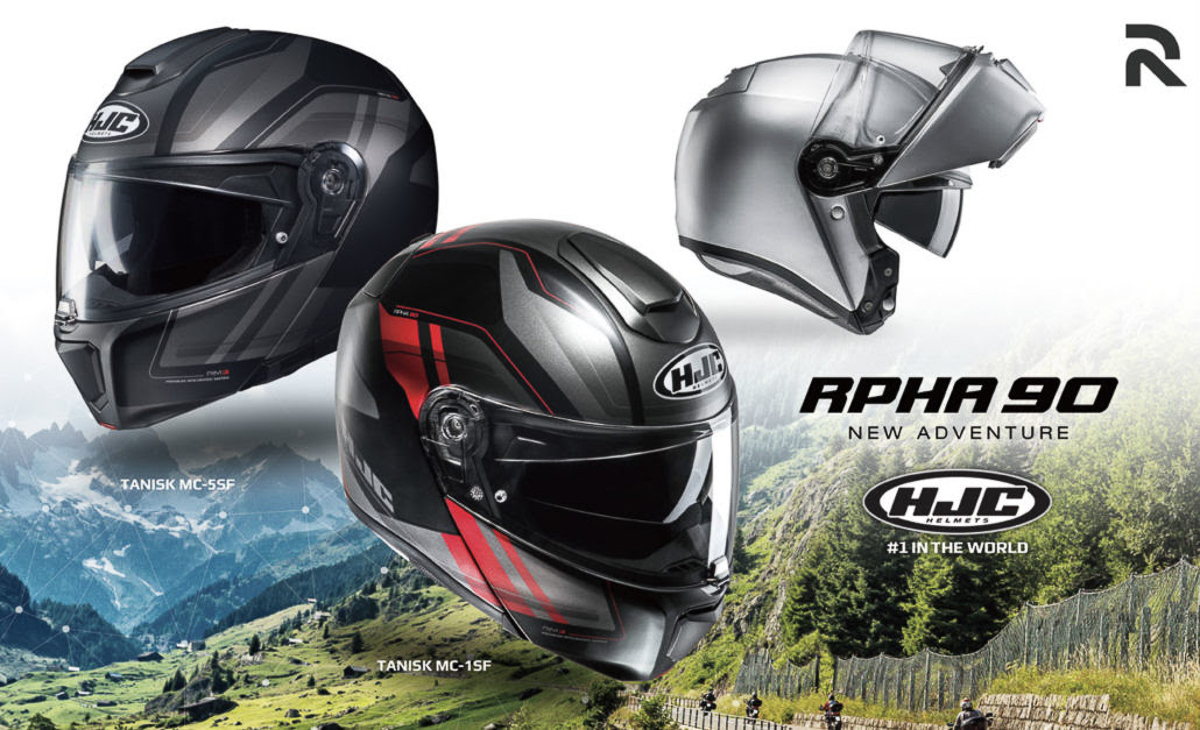 With more and more riders getting into the world of sport touring motorcycles, the demand for a helmet that can perform in all riding conditions is also on a rise. HJC Helmets took notice of this and introduced their brand new 2018 HJC RPHA 90 modular helmet to fit into this particular segment.
Designed to perform just like a full-face lid in terms of dimensions, weight and appearance; the new RPHA 90 offers something a bit extra with its modular helmet functionality. Constructed from HJC's Premium Integrated Matrix (P.I.M.+) shell material (which is the same as the RPHA 70 and RPHA 11), the RPHA 90 is said to be one of the strongest and lightest modular helmets to date thanks to its enhanced shock resistant performance and superior aerodynamics while maintaining comfort for riders.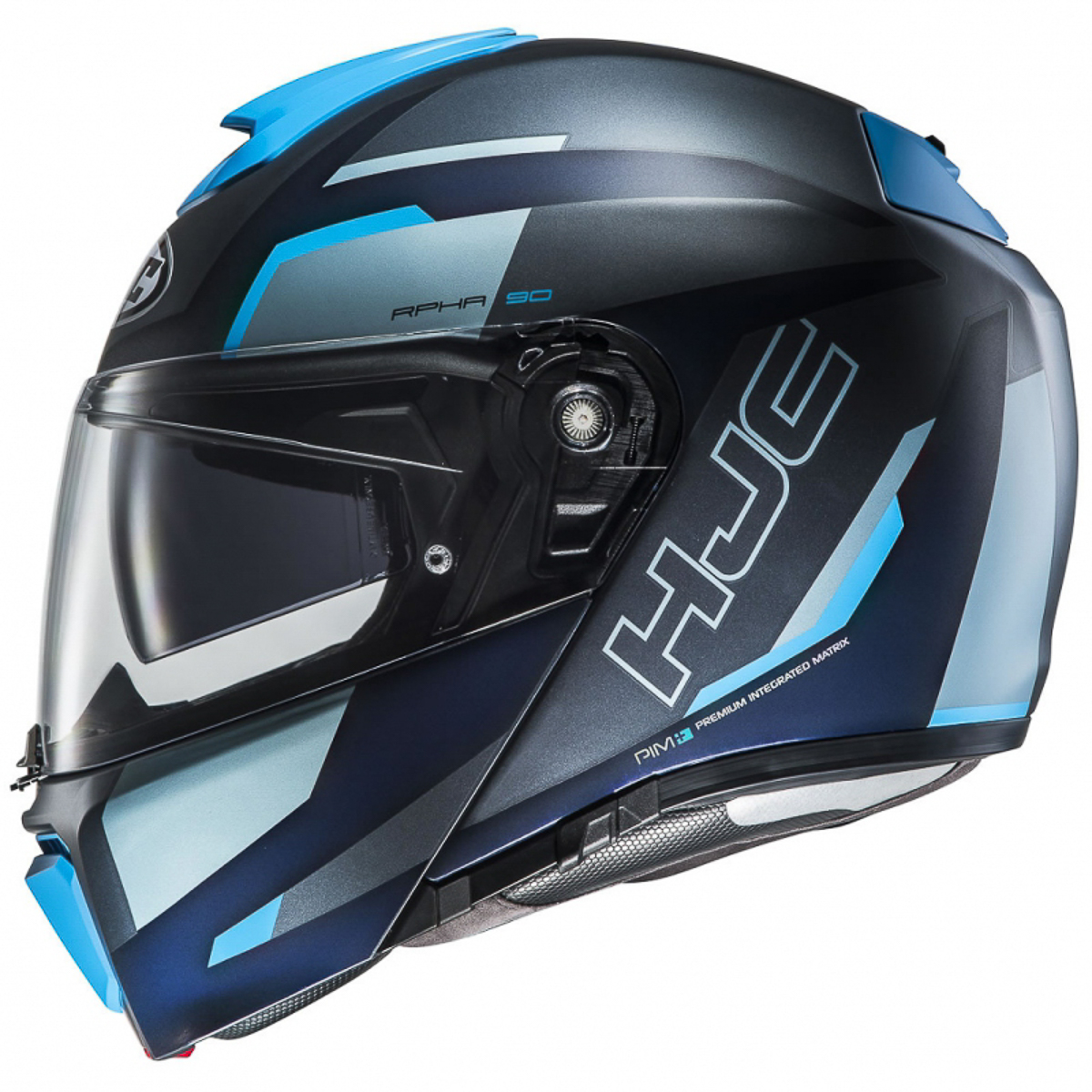 To make sure that the glaring sun won't get in your way while riding, HJC has included their all-new Sun Glide inner-sun visor system. Easily operated using an adjustable wire, the anti-fog plus anti-scratch visor which is now longer and wider offer superior sunlight eye protection.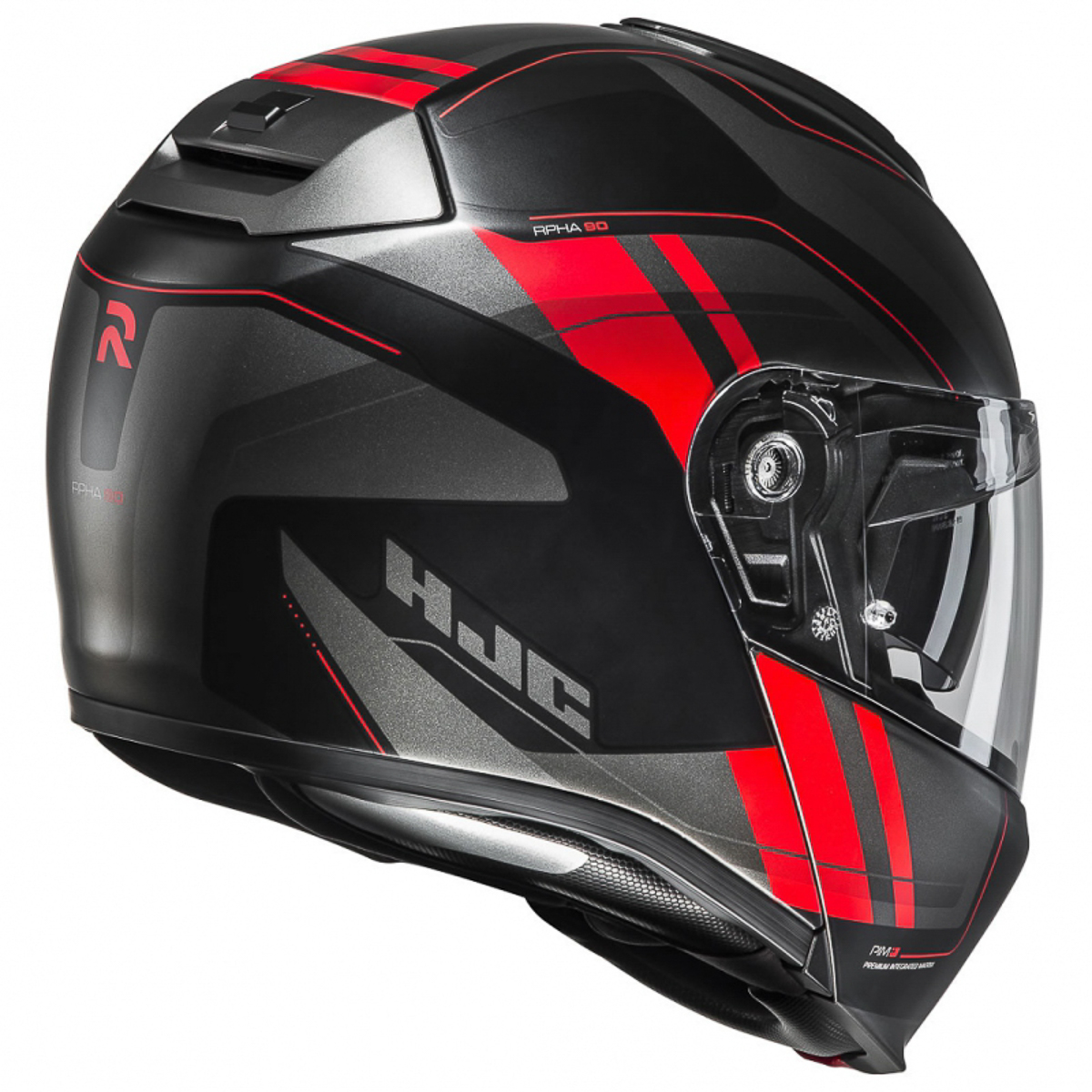 There also the HJC Seal Secure shield system which will help keep water and dust out while dramatically reducing the noise for all sort of weather conditions. Combined with its noise cancelling interior material, riders can remain comfortable without affecting their focus on the road.
As for ventilation, new vents are strategically placed in high-pressure areas that'll help to increase air circulation in the lid. A large top vent paired with another located near the mouth plus rear exhaust vents will help feed cool and crisp air to the rider's head to keep it dry, cool and comfortable all day long.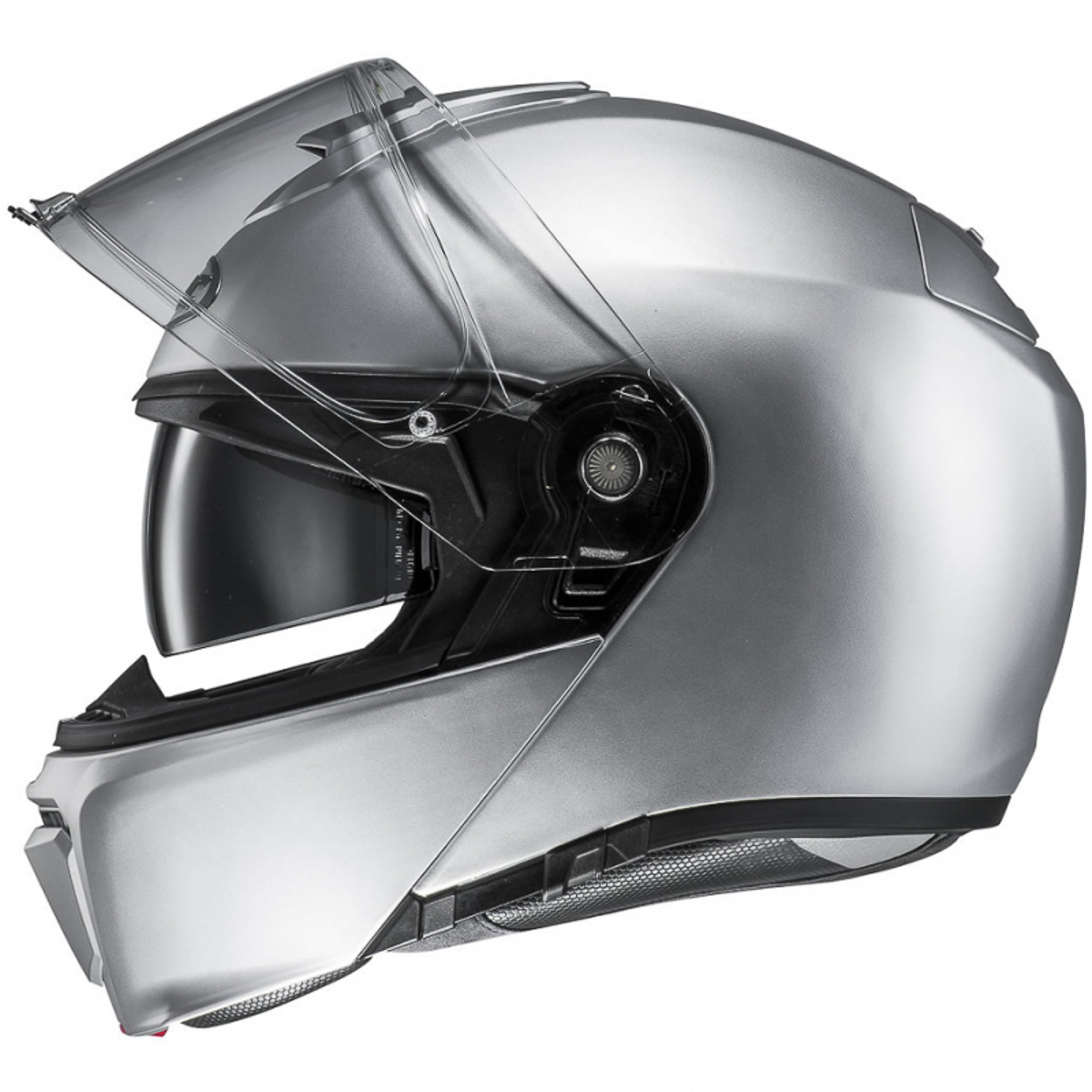 Those who worry about installing their communication systems to the new HJC RPHA 90 should rest assured as the helmet has been integrated with a speaker pocket space plus ease of wire channelling thanks to its removable interior. Other features include:
Premium Integrated Matrix / P.I.M. Plus: Reinforcement materials, including Carbon and Carbon-Glass Hybrid fabric, provide enhanced Shock-Resistant performance, more comfort, and lightness of helmet.
Sun Visor with Wider-Vision: Better peripheral vision, helps to reduce eye strain and excellent sunlight blocking. Anti-Fog and Anti-Scratch.
Full Metal Micro Buckle System: High durability 100% stainless steel HJC's new fastening system with extra strength.
RapidFire 3 Shield Replacement System: Simple and secure shield ratchet system provides ultra-quick, tool-less shield replacement system.
Low-noise interior: 3D engineered, ergonomic interior is focused to reduce noise significantly.
Multi-cool interior with advanced anti-bacterial fabric provides enhanced moisture wicking and quick drying function than the previous generation.
Crown and cheek pads are removable and washable.
Anti-fog lens prepared shield and includes Anti-fog insert lens.
Eyeglasses and sun glasses friendly EPS design.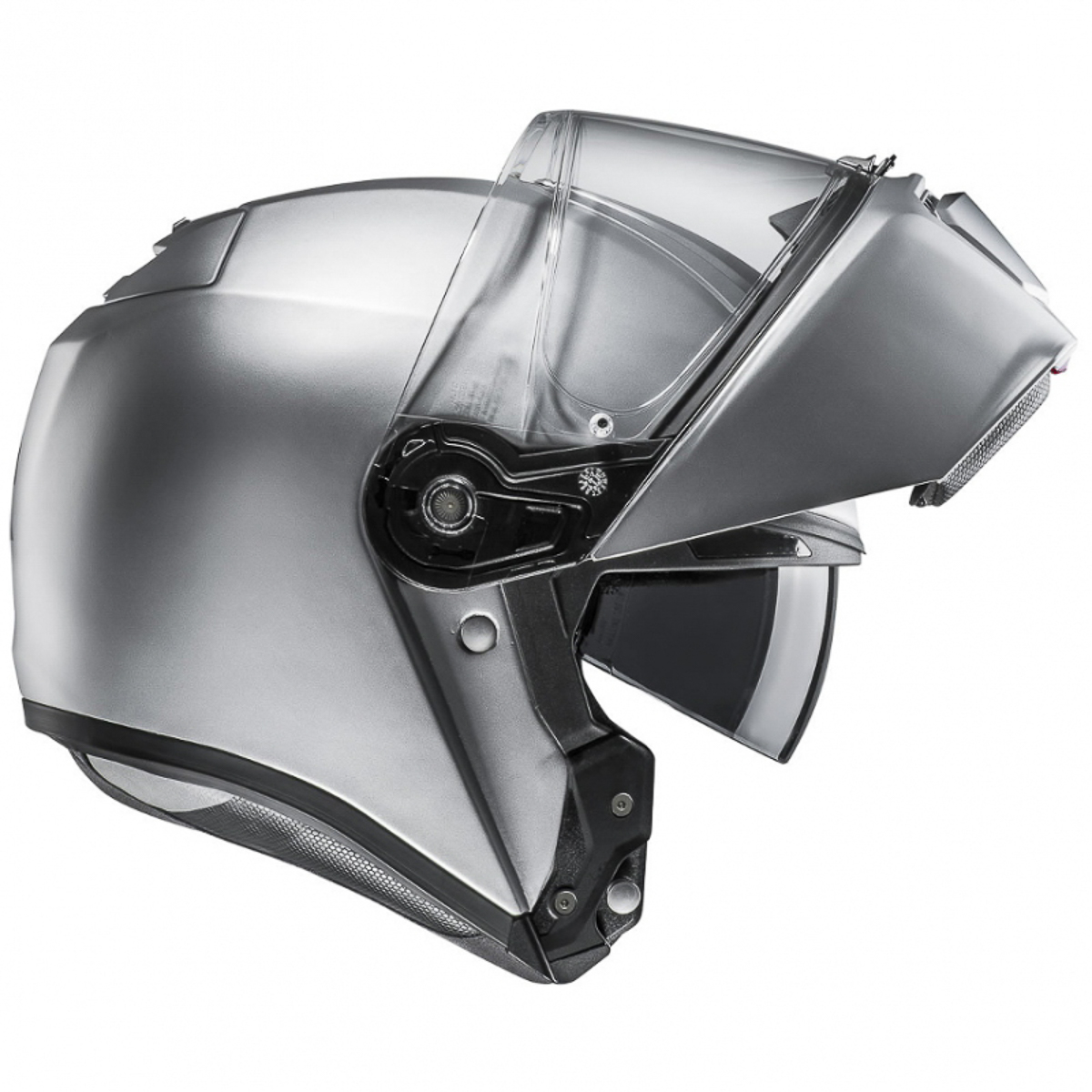 As for the chin bar, it can be lifted into the modular position with just a simple operation. The new HJC RPHA 90 will ensure that riders are kept as comfortable as possible no matter the riding distance. From long journeys across the globe to short trips with frequent stops (like to and from work), the new RPHA 90 is all about safety, comfort, convenience and functionality.
The 2018 HJC RPHA 90 is DOT approved and available in several markets around the globe at $459.99 (around RM1,778 after direct conversion). As for the Malaysian market, HJC Helmets Malaysia will inform us in due time regarding its local availability and pricing in the near future.