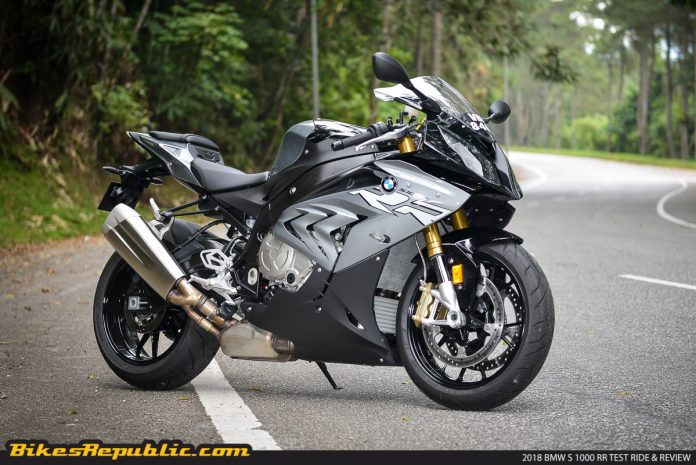 The 2018 BMW S 1000 RR is considered the pinnacle of superbikes born and bred by BMW Motorrad.

The latest evolution has gained many awards including wins at the Isle of Man TT.

With 199hp and BMW's latest electronics package, any superbike enthusiast will fall head over heels for this German masterpiece.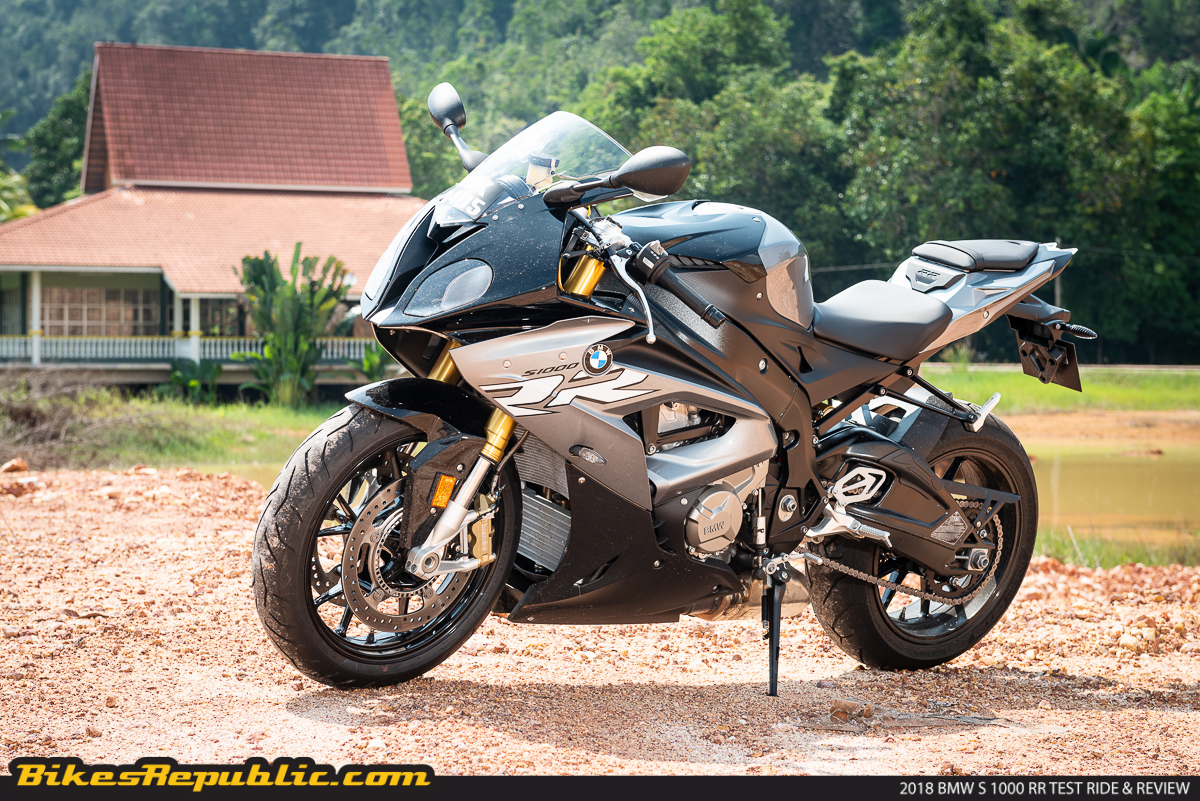 Let's get one thing straight. People buy, own, adore superbikes for their super sexy looks, balls-off-the-wall performance, and the crowds they gather every time they're parked in a public area or blasting down the front straight in Sepang. There are many to choose from in the Malaysian market today and the one that remains to be one of the most popular has to be the BMW S 1000 RR.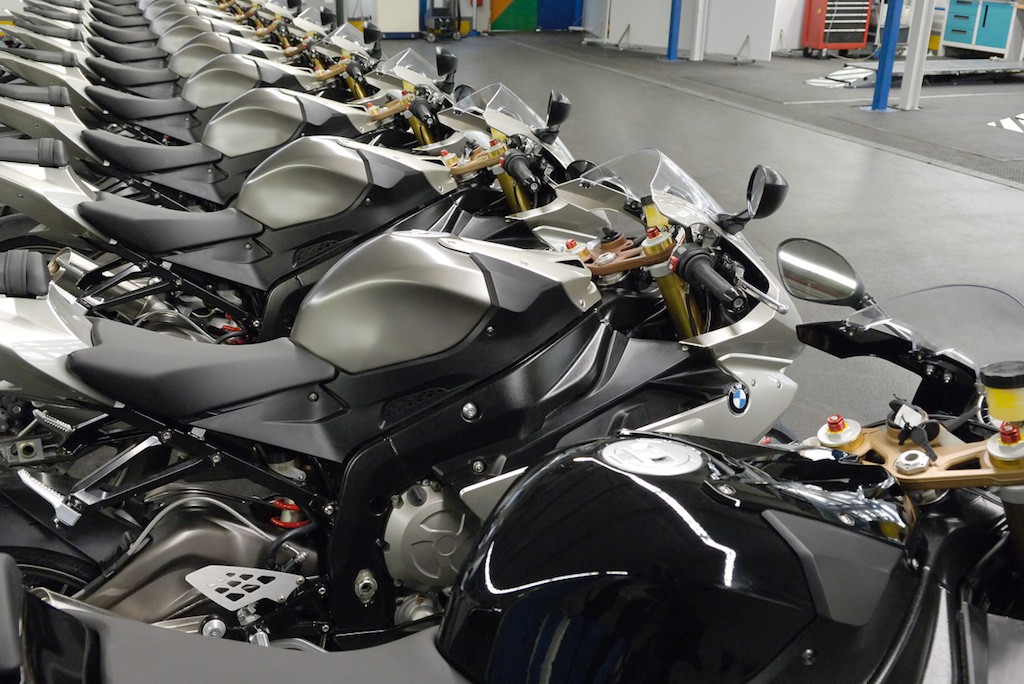 The latest generation is by far one of the most powerful and advanced pieces of kit ever made by any manufacturer in the world and we got to test it out against two of its siblings, the naked BMW S 1000 R and the highway-eating BMW S 1000 XR. What do we do when we got all three bikes at the same time? Go on a touring adventure all the way to Cherating, Pahang (more on that, later).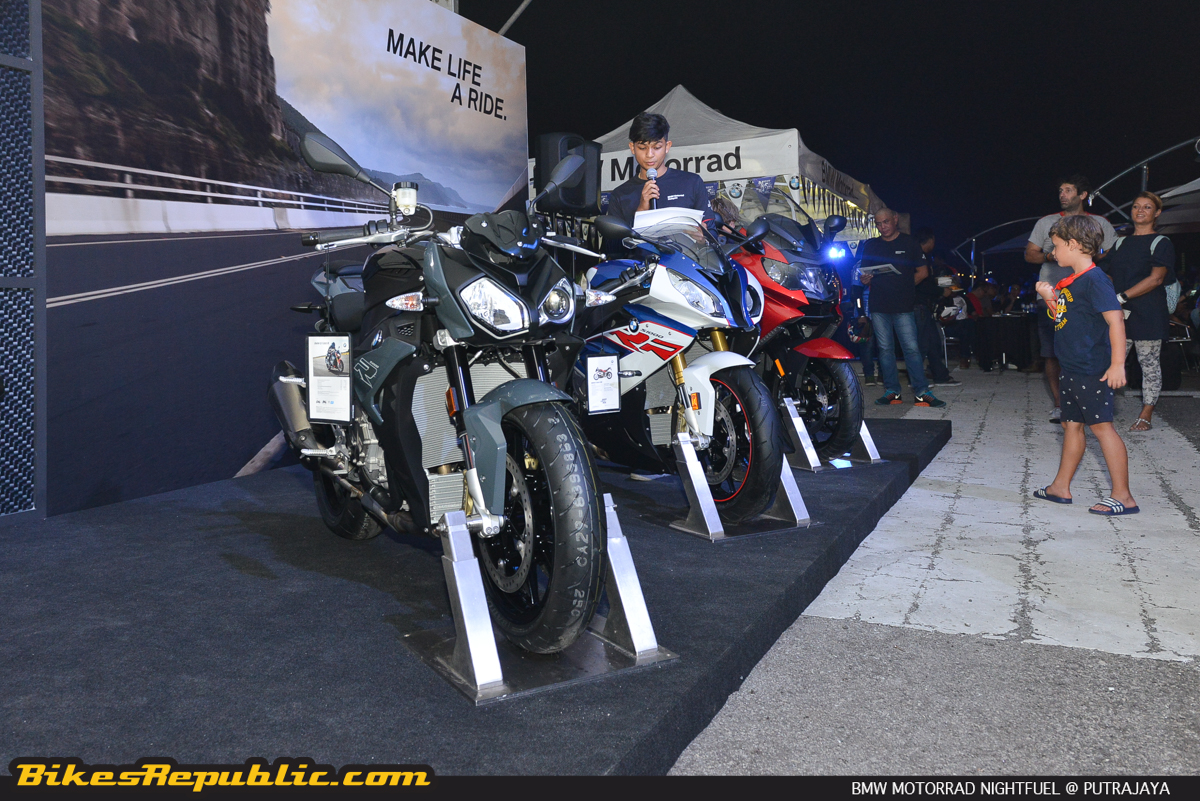 First and foremost, we all know for a fact that the BMW S 1000 RR is made for superb track performance. When given to the right hands, it's a tool worthy of a champion in winning back-to-back races. Thanks to the manufacturer's efforts in racing like WorldSBK and Isle of Man TT, the S 1000 RR has gathered a huge loyal following including last year's Malaysia Superbike Championship (MSC) winner, Muhammad Farid Badrul Hisam and the HKM Times Bike Racing Team (now known as the TOC HKM Racing Team).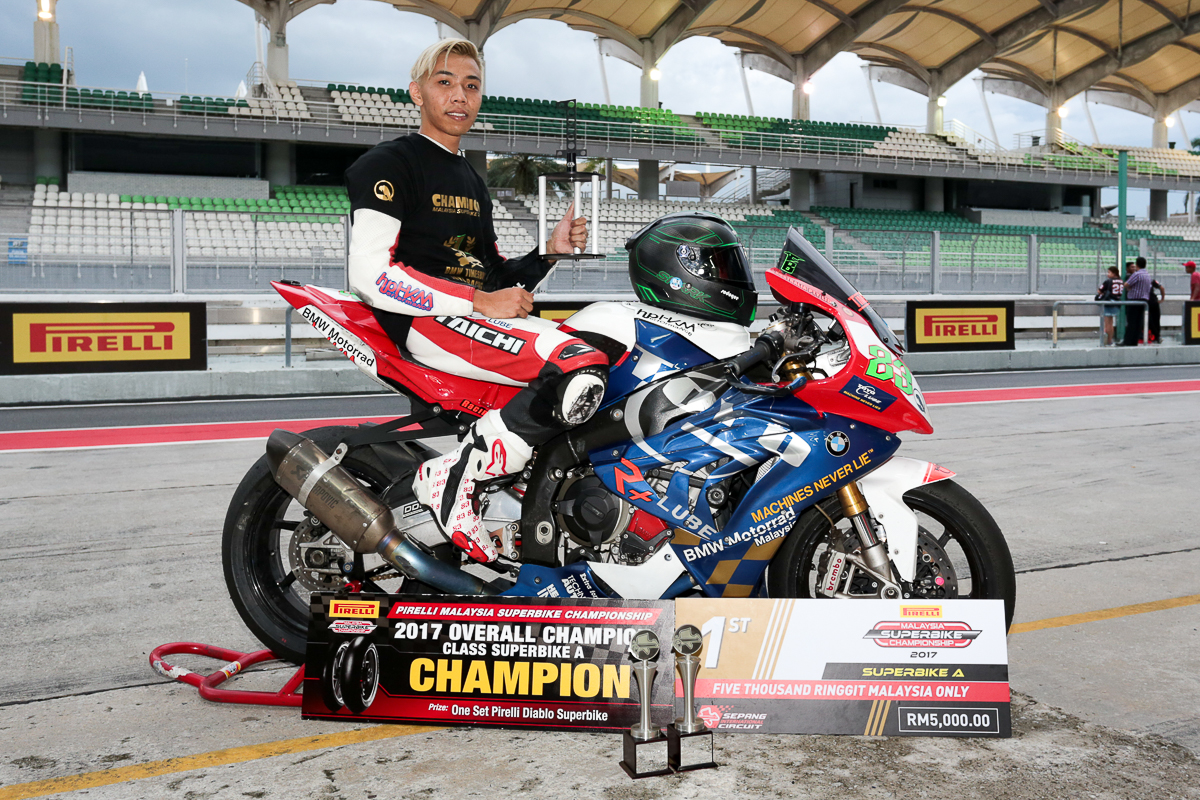 Having fun in the track only revolves around a small group in the community and for most superbike owners, the majority of time spent on superbikes are out on the open road. We decided to do the same and test out how good the BMW S 1000 RR really is as a daily machine as well as how it performs on long tours outside of the Klang Valley.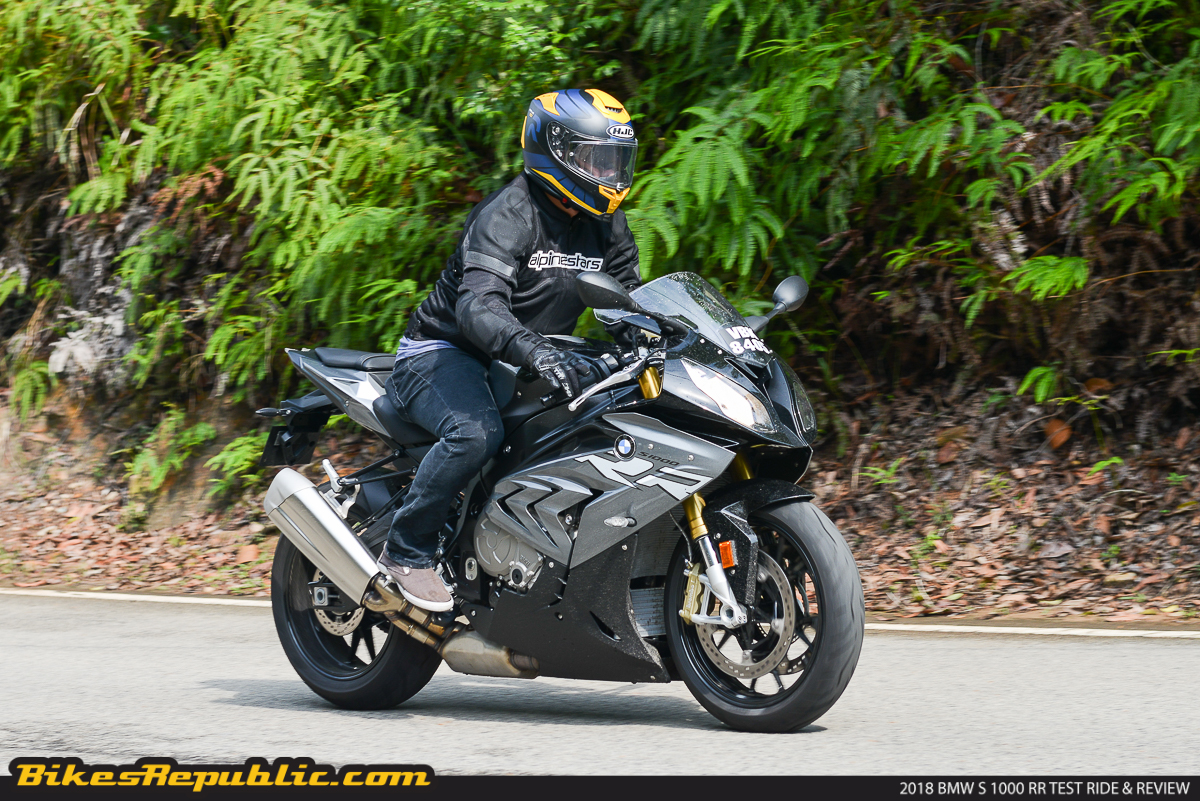 Looking at its overall design, it has evolved itself into a machine that has become an icon in the motorcycling community. With its split face and asymmetrical front headlamps, the S 1000 RR is instantly recognisable from near and far. The great balance between smooth lines and aggressive features showcase two of its main capabilities; to blast down long straights at 300km/h and cut through corners as smooth as some of the best MotoGP riders.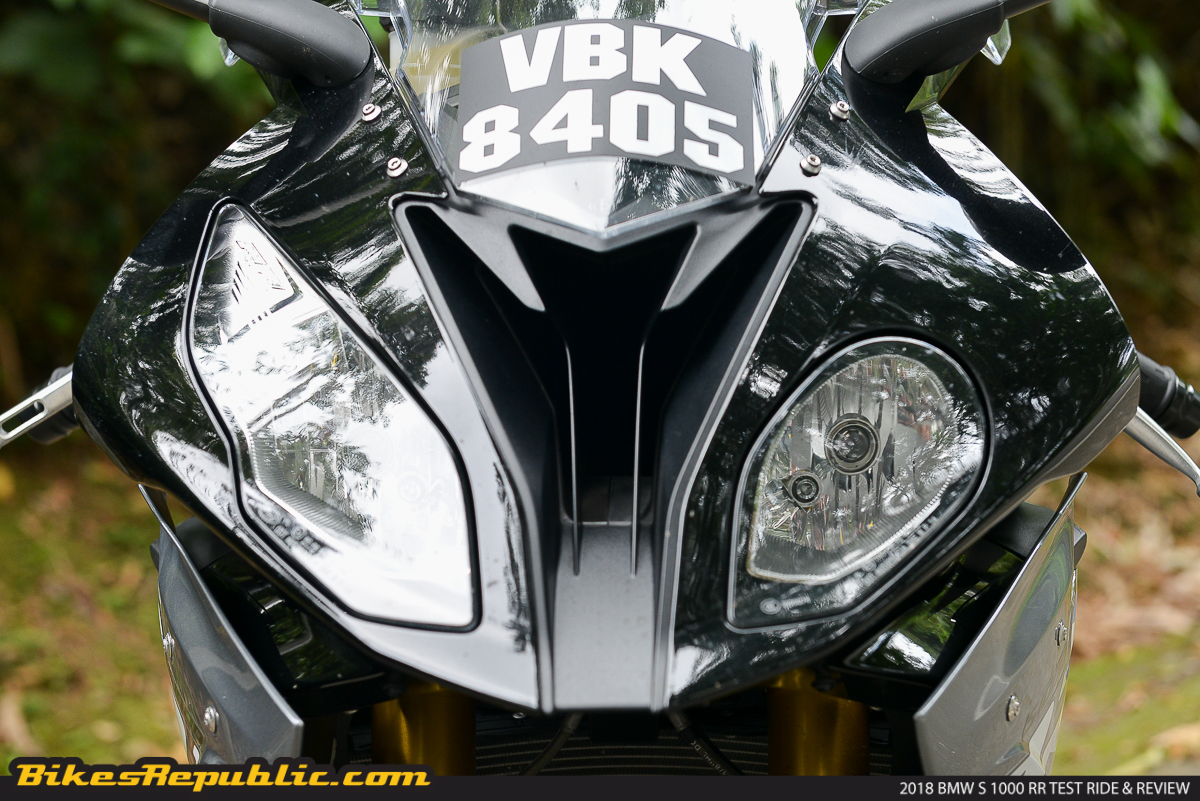 There are actually three different colour options to choose from but we got the super urban Granite Grey Metallic with Black Storm Metallic. This dark horse just looks menacing up in the hills and superbly gorgeous at night in any city around the world. When it comes to looks, it's hard to deny how beautiful the S 1000 RR really is.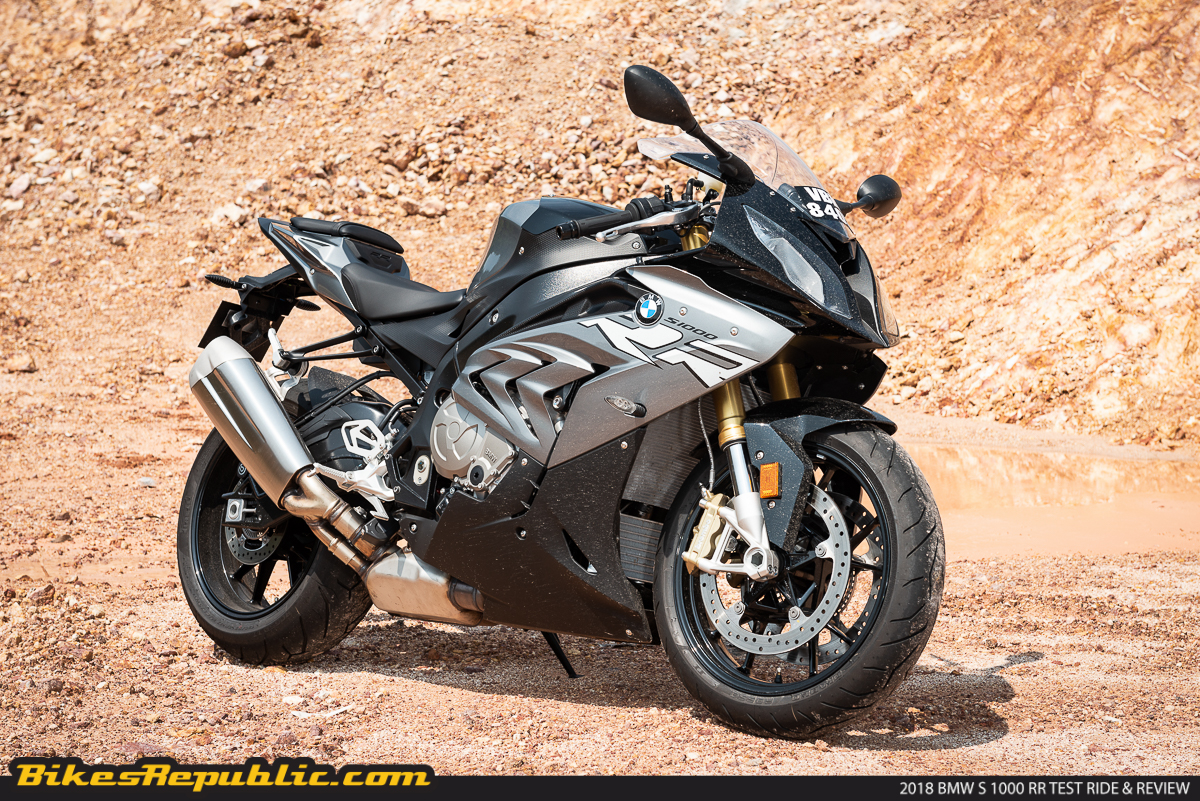 As for performance, BMW Motorrad's top-of-the-line superbike gains massive respect with its 999cc inline-4 engine fitted with 16 titanium valves and two overhead camshafts (DOHC). Screaming at 13,500rpm, the S 1000 RR is able to produce a whopping 199hp and 113Nm of maximum torque at 10,500rpm. That's more than enough power to go over the highway speed limit by almost a factor of three.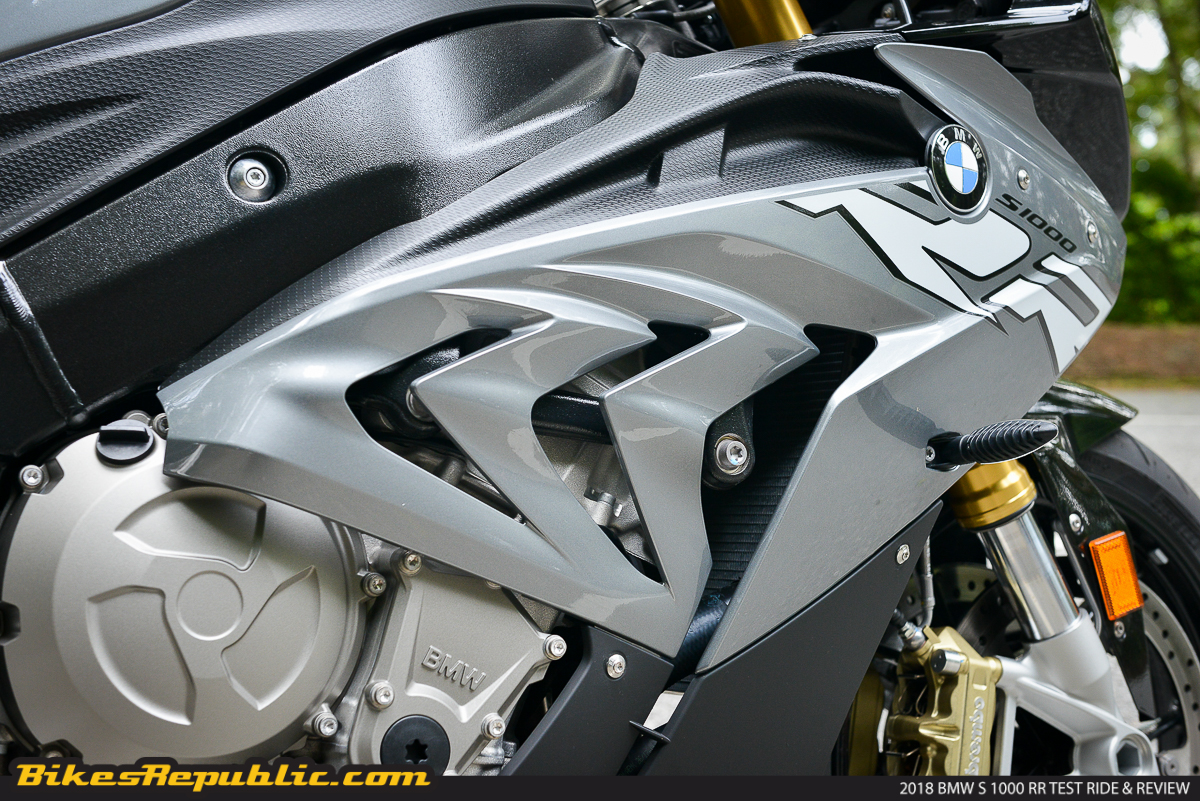 Paired with a unique dual-flow exhaust system, this particular superbike delivers enough torque at lower rpm which allows for super quick acceleration. At the same time, it is able to reduce some exhaust back pressure which means more power readily available whenever you need it. When it comes down to power, the S 1000 RR has it in abundance. Sweet, sweet, power. Even Tom Cruise agrees with this epic bike chase scene in his movie, Mission-Impossible: Rogue Nation!
We noticed that it's not a machine that wants to be ridden slowly. Although smooth in terms of delivery, the S 1000 RR is almost always noticeably asking you to open up the throttle and just fly. For highway riding, this futuristic superbike is able to cruise smoothly at 110km/h and this is made even more manageable with the help of a cruise control fitted as standard.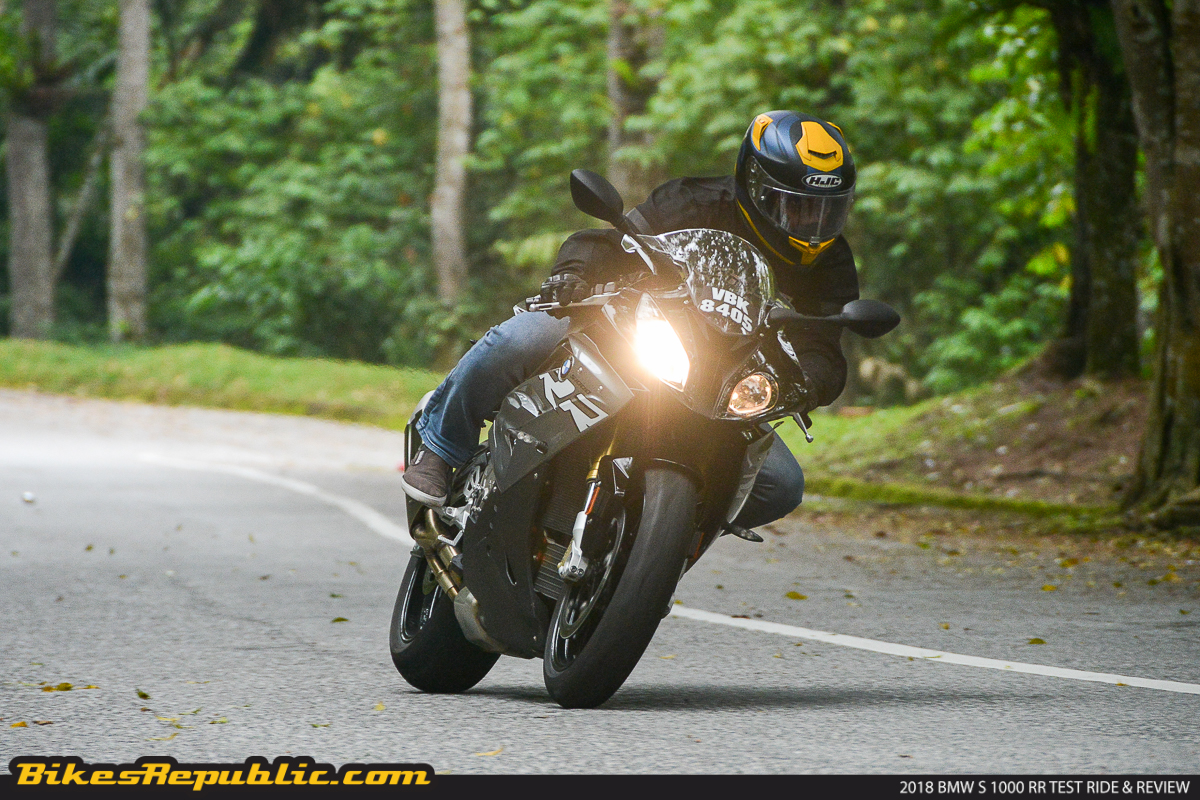 Getting stuck in between traffic jams is probably something the S 1000 RR doesn't like to do and you'll quickly notice why. With a serious firepower hidden in its aluminium composite bridge frame, the S 1000 RR generates a lot of heat and BMW Motorrad has gone through great lengths to keep the heat at bay including fitting in both water and oil cooling systems. However, the heat is very noticeable especially when you're stuck traffic going at 60km/h and below. Our advice? Get out of that congestion as soon as possible and crank up the speed (or where proper riding gear to avoid a scorching left thigh).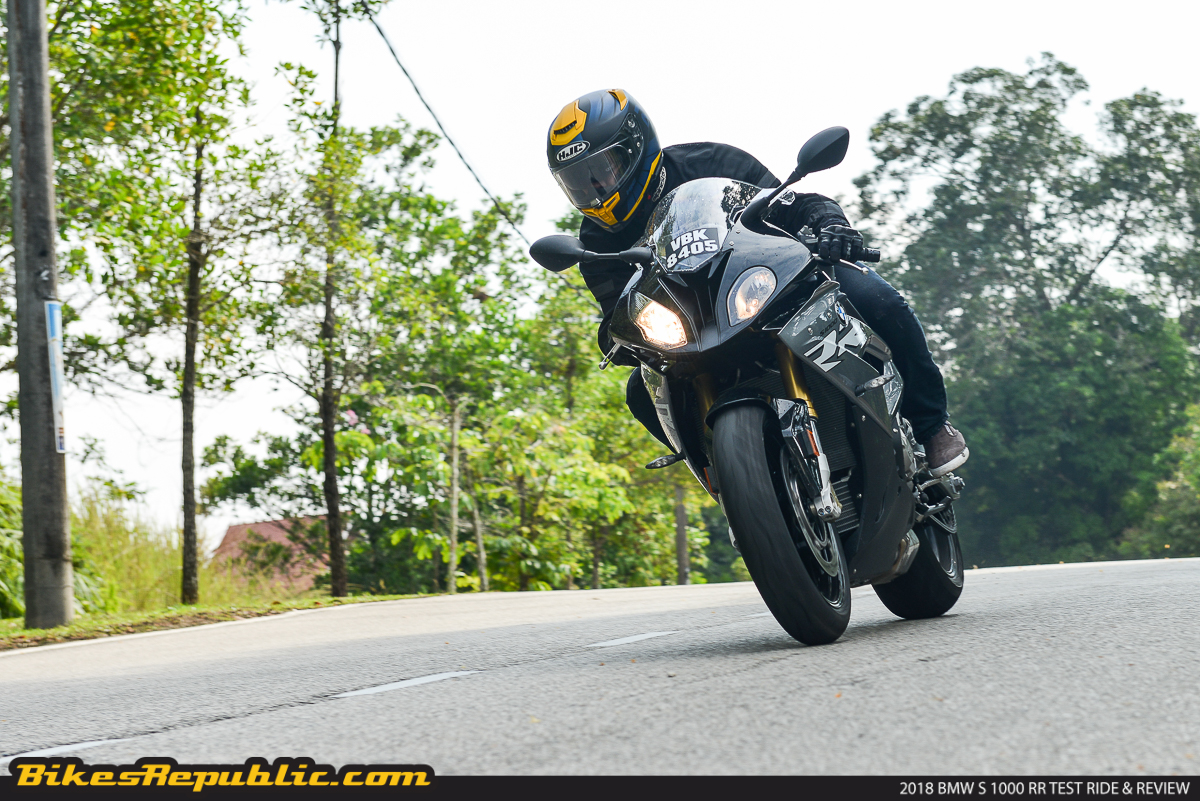 When it comes to rideability, this baby is as forgiving as well as razor-sharp accurate. Three different riding modes allow for riding in different conditions which are Rain, Sport, and Race. These different modes allow for greater freedom and modulation when it comes to its electronics such as throttle response, ABS, Automatic Stability Control (ASC), and Dynamic Traction Control (DTC).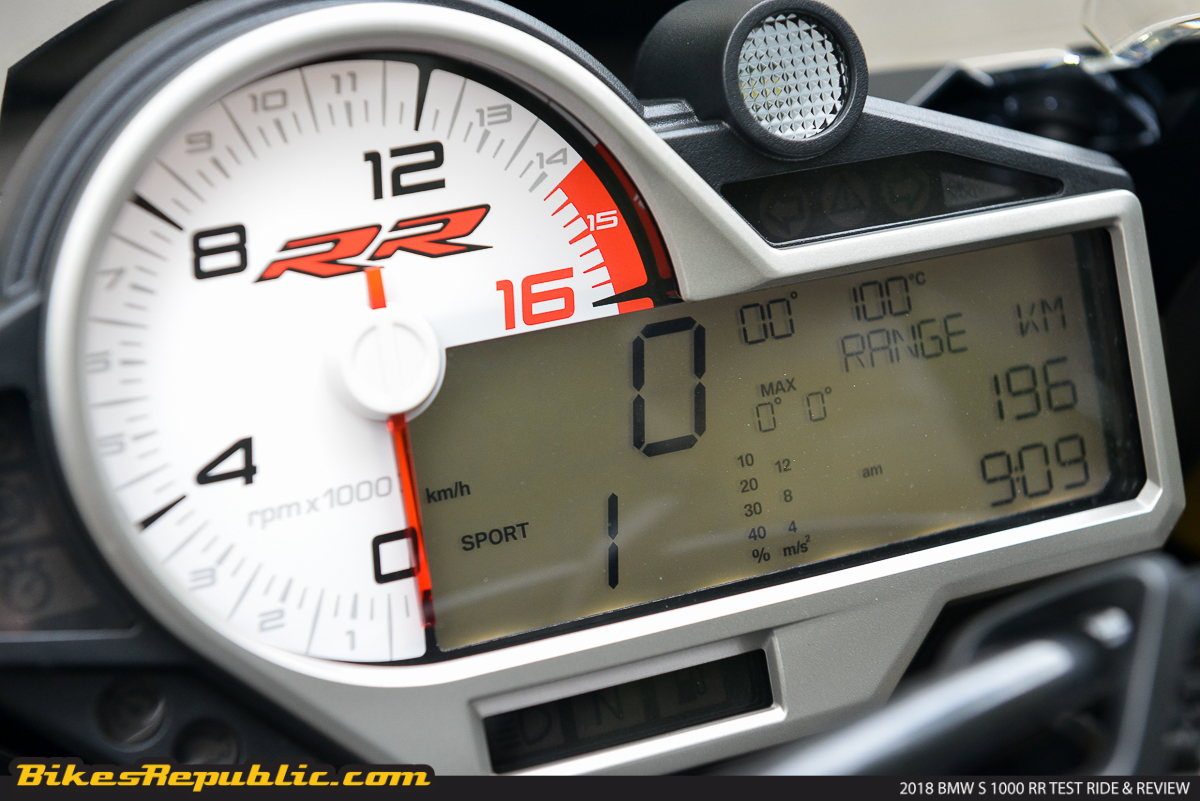 For everyday riding, we preferred setting up at Rain as everything is turned up to the max for smoother performance. Once familiar with how the S 1000 RR behaved, we kicked things up a few notches by testing out its Sport and Race modes and the results were surprisingly blissful.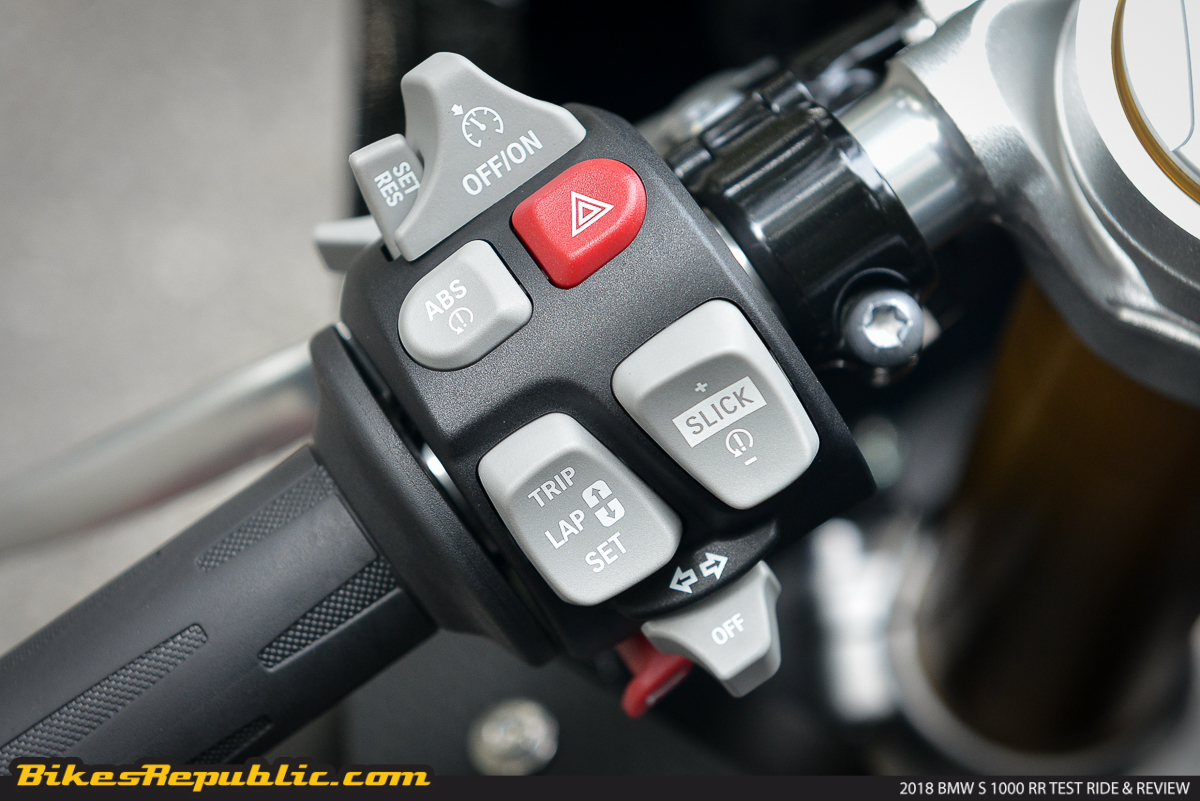 As we start to head towards the East Coast Expressway (LPT), we went through the hilly bends at the Karak Expressway. The roads were a bit oily at the time but we managed to have some fun carving through the corners where it performed beautifully. It was surprisingly blissful how it can quickly pick itself back up upon corner exits and ready to dive into the next one. The electronics basically did all the hard work while we cruise through the mountain roads before arriving at the open highway.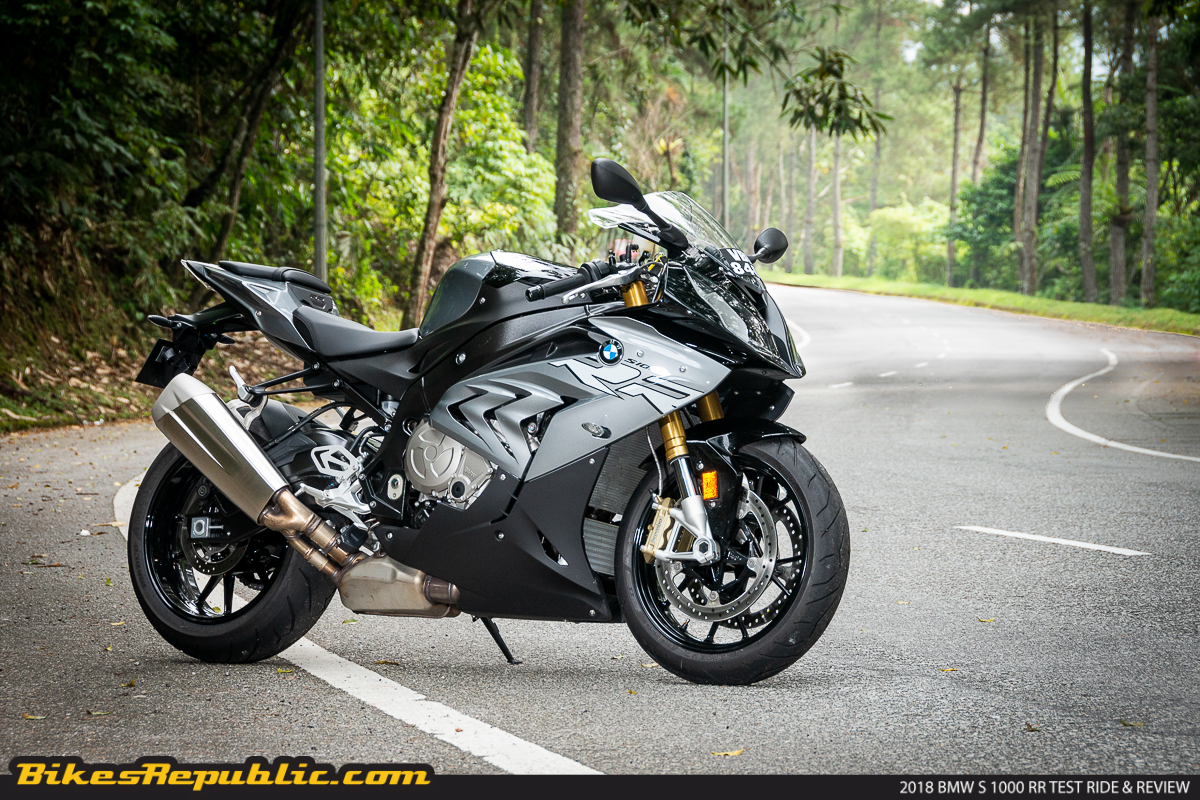 Although the roads were far from perfect, the bike essentially got us through the other side with no issues or hiccups whatsoever. Playing with its bidirectional quickshifter called the Pro Shift Assistant also put a huge smile on our faces. We've covered quite a journey to Cherating and back and not once did the bike gave us any issues on gear shifts. So much fun.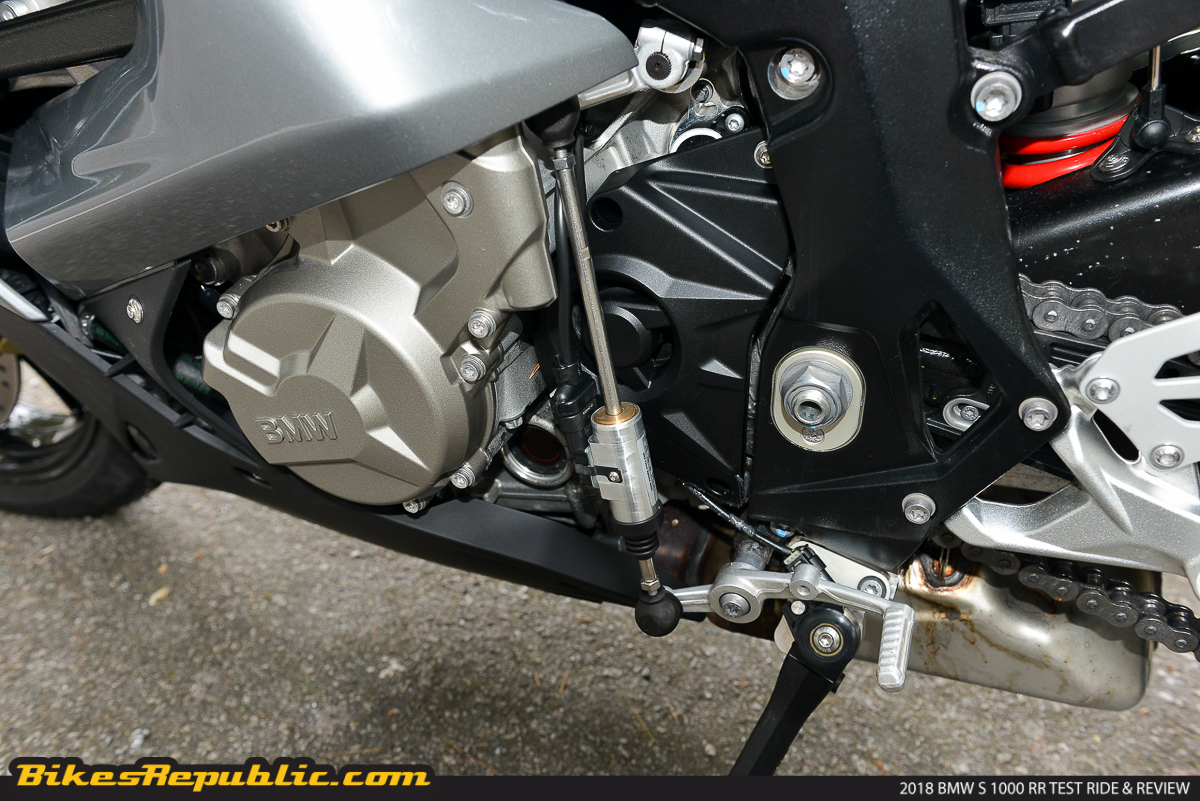 As fast as the BMW S 1000 RR can go, it has the capability to stop on a dime the moment you need it to. This is all thanks to its state-of-the-art Brembo brake package which consists of front 320mm twin disc brakes matted with 4-piston fixed calipers together with a rear 220mm single disc modulated by a single piston caliper. All of these led to one thing and it's a very good one, too; total control.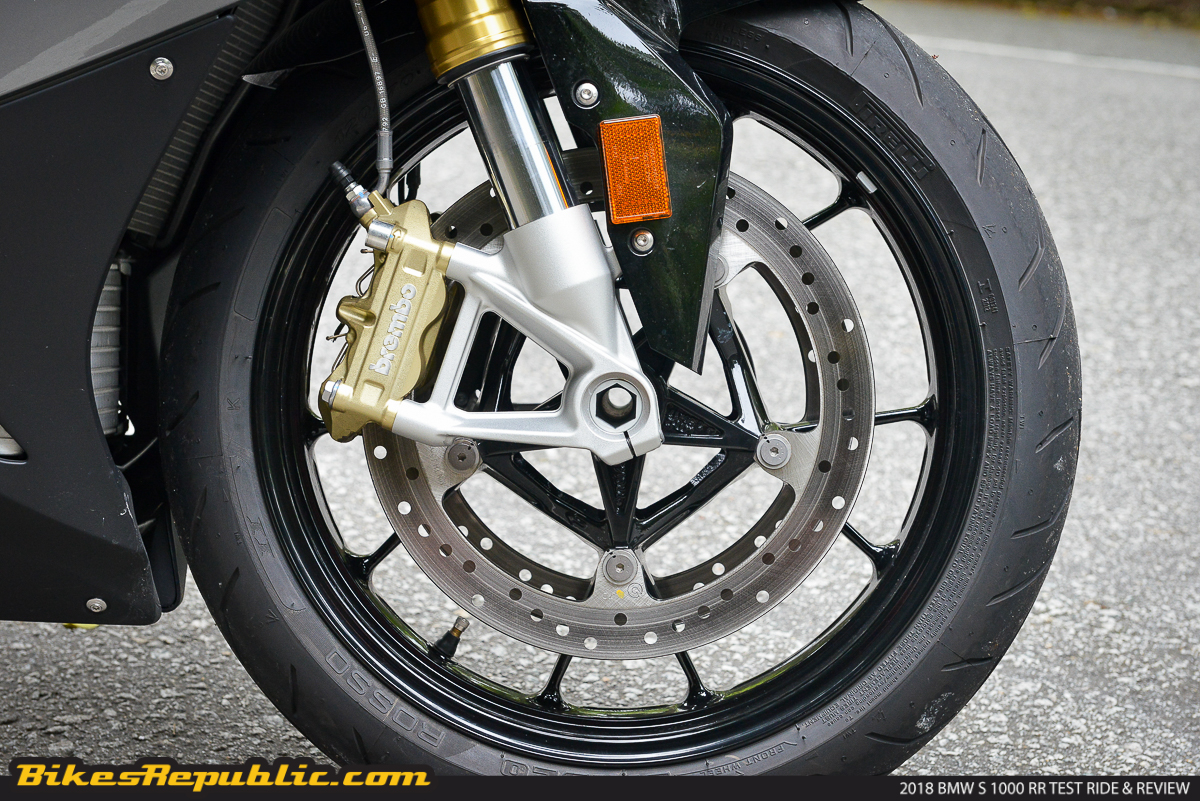 To know more, head over to http://www.bmw-motorrad.com.my/shtml/model/sport/s1000rr_overview.shtml.
Fully fuelled with 17.5 litres of petrol, the bike weighs roughly around 208kg but riding it feels like a lightweight thanks to how the bike was technologically built. Fuel consumption is something hard to calculate but BMW Motorrad has stated that it has the capability to cover roughly around 260km for every full tank (6.7 litres/100km). We were too happy going through the rev ranges with its impressive ride-by-wire electric throttle system and impressively, the S 1000 RR did manage a cool 200km before we needed to stop to refuel.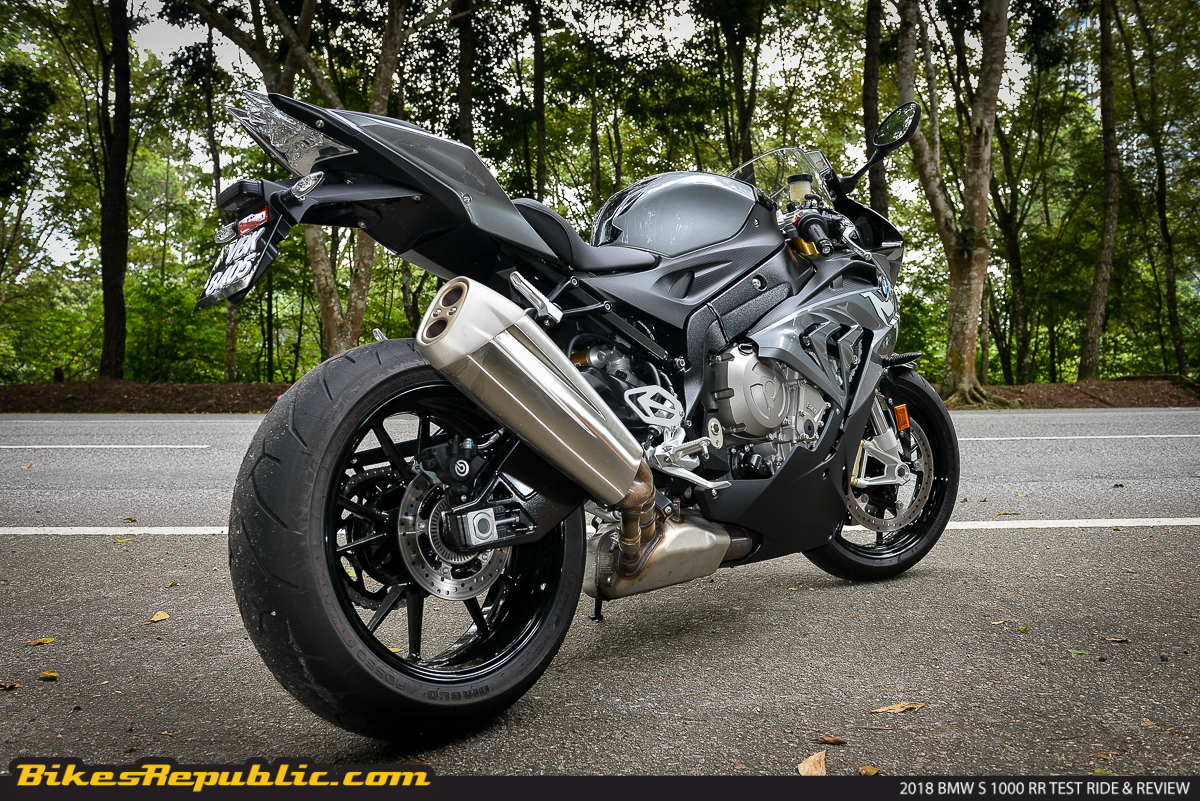 All in all, it is no surprise on why a lot of superbikers prefer the BMW S 1000 RR. From how much power it makes to how it is able to handle all that power brilliantly at any given time based on various styles of riding, the S 1000 RR remains to be a crowd favourite. The world of racing especially at the world's most dangerous road race that is Isle of Man TT love it and once you have a taste of it, you will too.
Head over to the nearest authorised BMW Motorrad Malaysia showroom to know more!