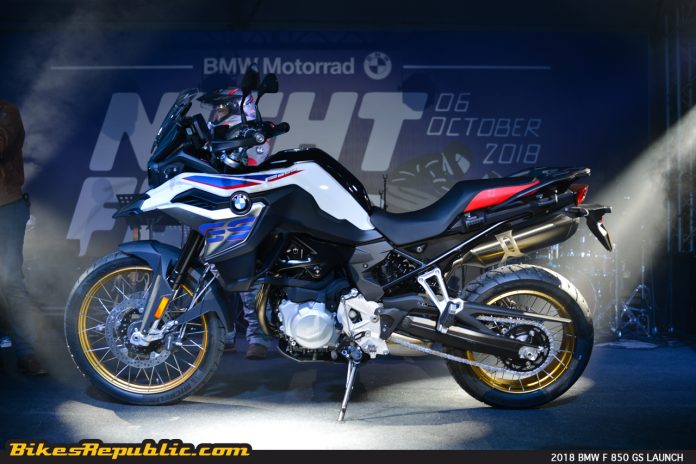 BMW Motorrad Malaysia had introduced the 2018 BMW F 850 GS.

It was unveiled at the BMW Motorrad Nightfuel lifestyle event in Johor Bahru.

No price has been announced but the bike will be available from November 2018.
The much-awaited 2018 BMW F 850 GS mid-range adventure motorcycle has been introduced at BMW Motorrad Nightfuel in Johor Bahru.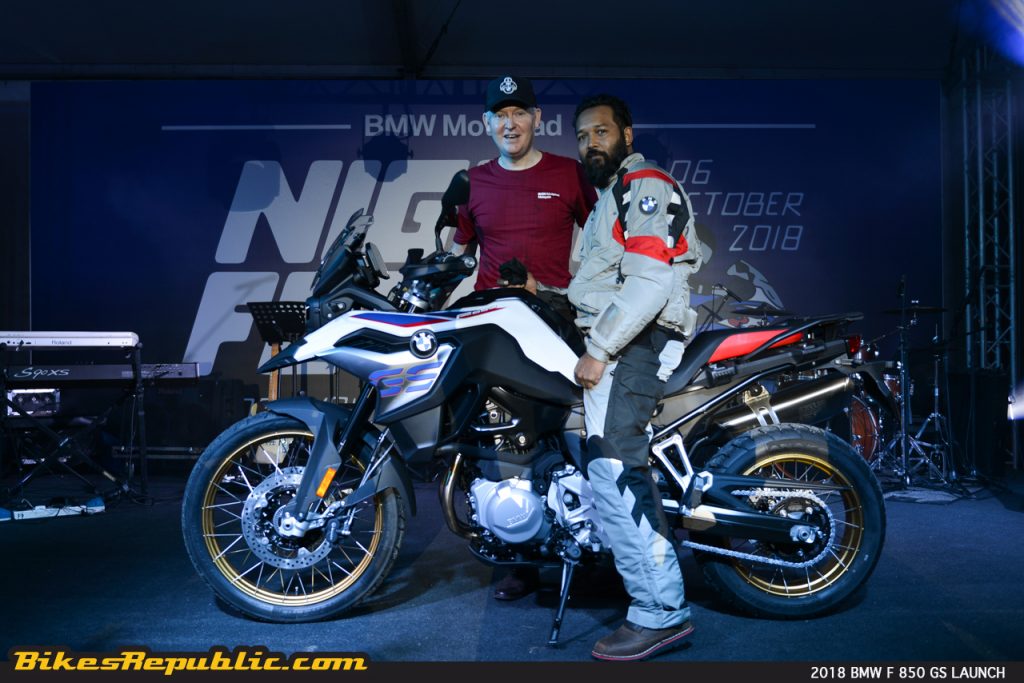 The F 850 GS is all-new from the ground up and now features a distinctive look besides a bevy of new features, as BMW's weapon in the middleweight adventure wars.
No prices have been released as of yet and it shall be available from November 2018 onwards.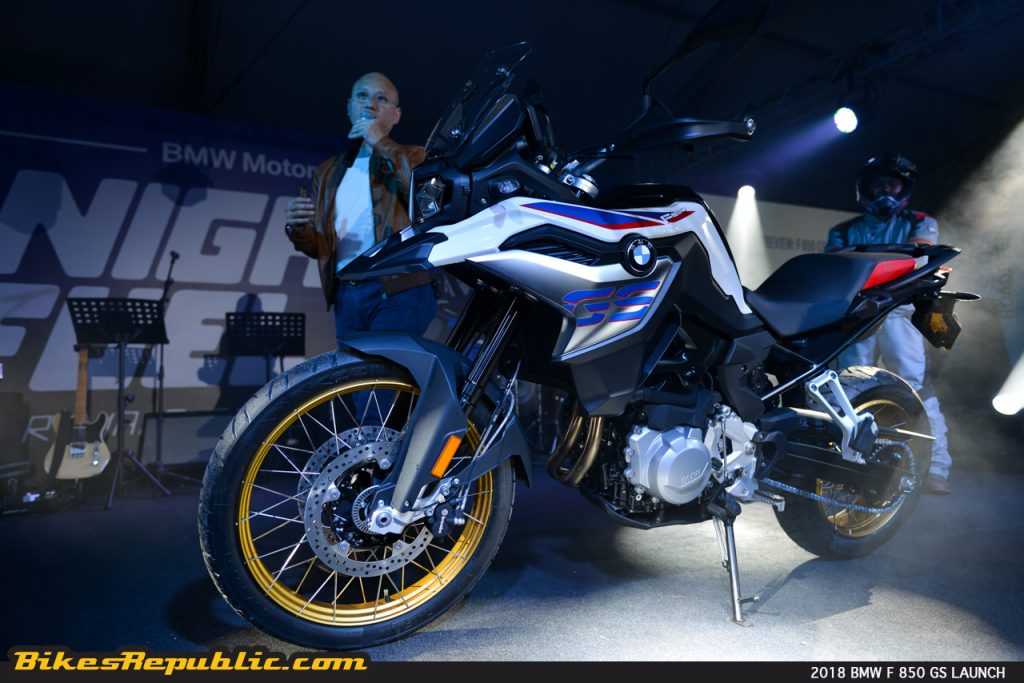 Principle of the F 850 GS
First introduced in 2007, the GS version of the F-series follows the formula set by its granddaddy, the R80G/S. It was the R80G/S which singlehandedly started the adventure-touring segment. "Gelande Strasse" means off-road/road in German.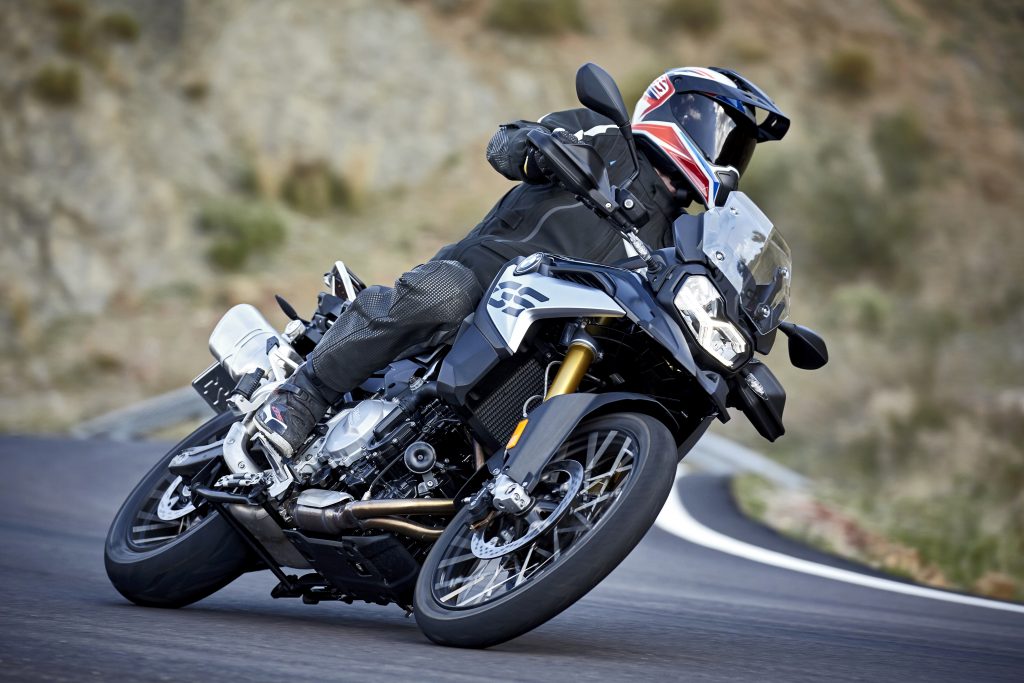 Compared to the R 1200 GS, the F-series GS models represent bikes that are simpler, lighter, more accessible as well as more affordable and easier to work on.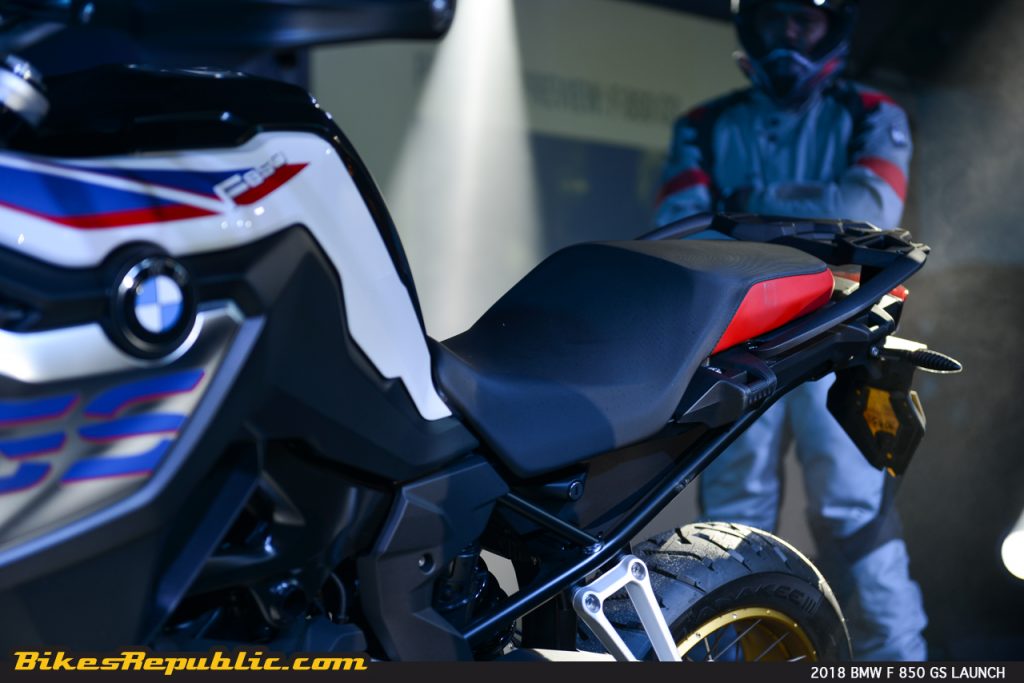 Styling
The F 850 GS's predecessor may resemble the flagship R 1200 GS in many ways, but it now looks more distinctive while remaining tie to its bigger brother.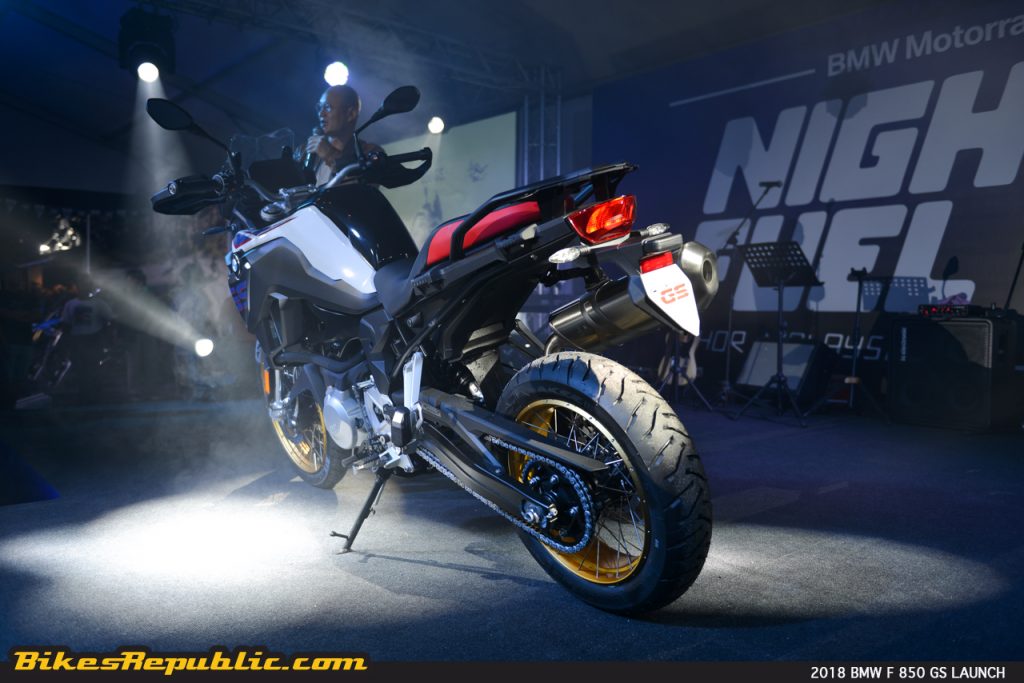 For example, the new bike a new asymmetrical headlamp and GS "flyline" that announces itself as a member of the GS family. There is also a new "beak" ahead of the healight.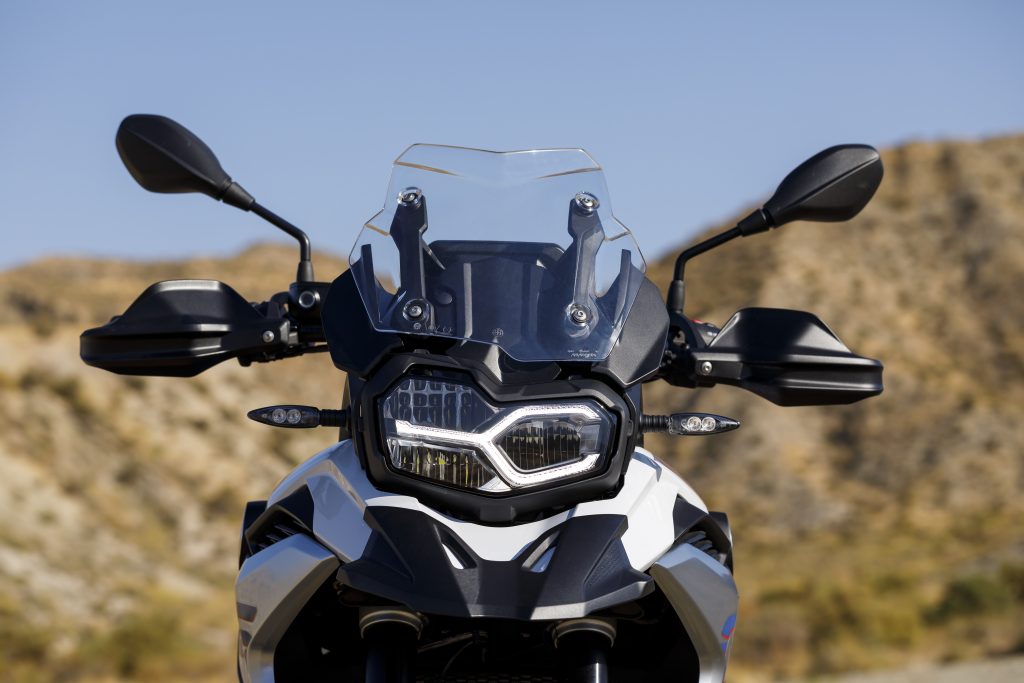 Odd corners and edges around the fuel tank and seat have been removed to improve off-road riding. The windshield can be exchanged for off-road or road-riding.
In a nutshell, the 2018 F 850 GS is much sharper-looking than before.
Engine
The engine has been revised for increased performance while optimizing fuel efficiency.
While It is still a parallel-Twin (for more compactness), it now displaces 853cc with a 270o crankshaft to mimic the firing interval of a 90o V-Twin for optimum and smooth torque characteristics. The new firing order also results in a growling exhaust note. Engine vibrations are quelled by two balancer shafts.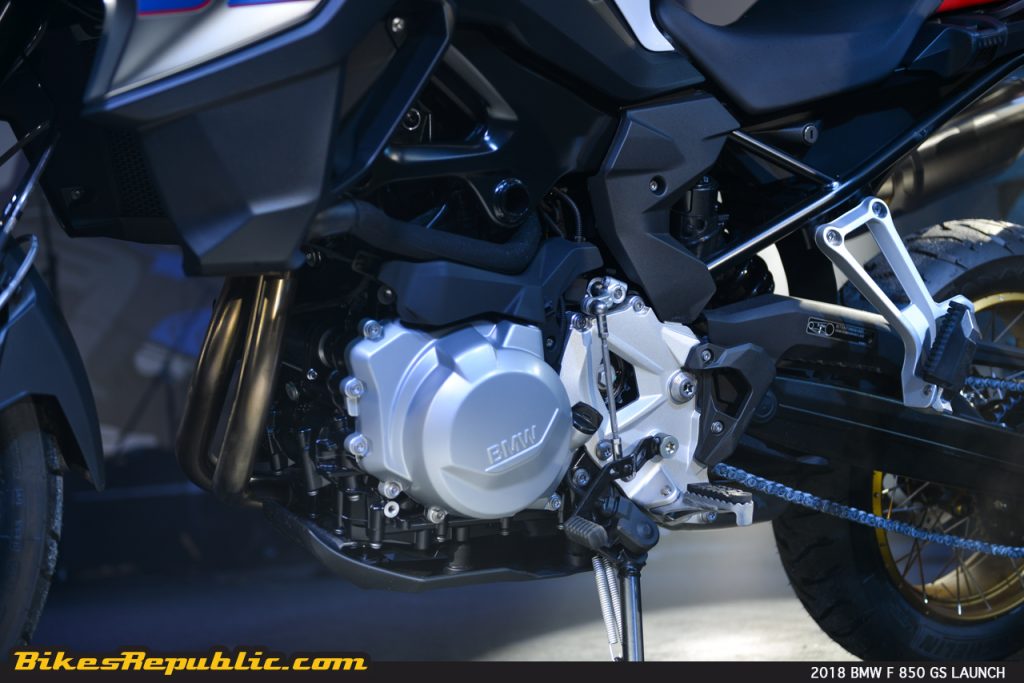 Its maximum power has increased to 95 bhp (75 kW) at 8,250 RPM and 92 Nm of torque at 6,250 RPM. There is a 2,000 RPM spread between maximum torque and maximum horsepower, illustrating a flexible engine.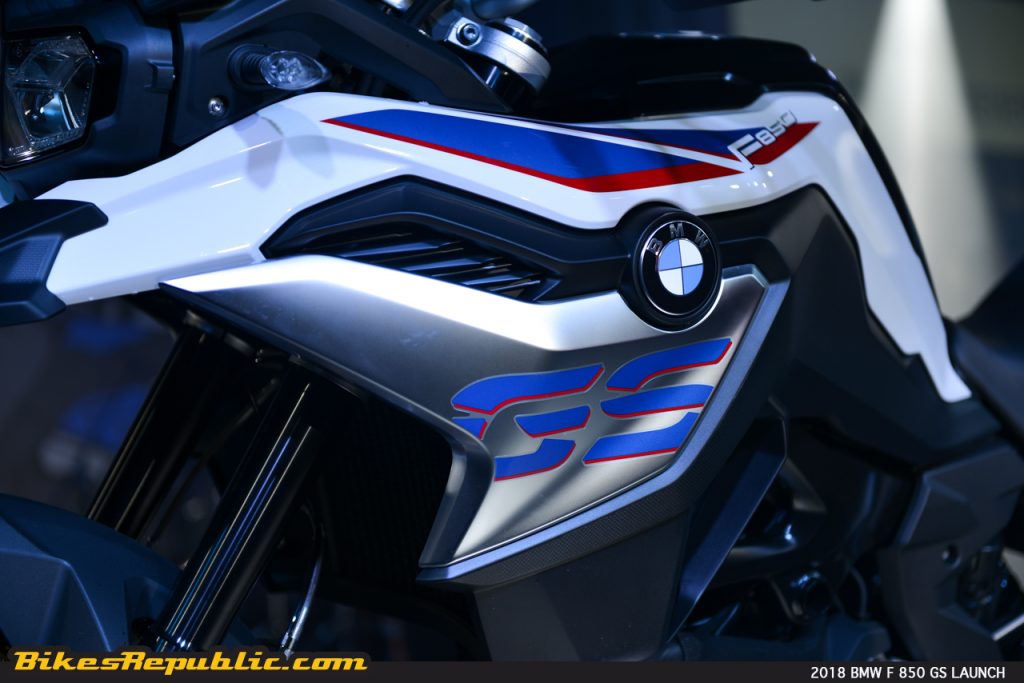 A slipper clutch has been added to the new bike while the final drive has been moved to the left side.
Frame and chassis
The "bridge" frame is made of deep-drawn and welded components. The engine is mounted as a stressed element. The fuel tank has been moved to a more customary position from underneath the seat on previous models. Doing do optimizes mass centralization.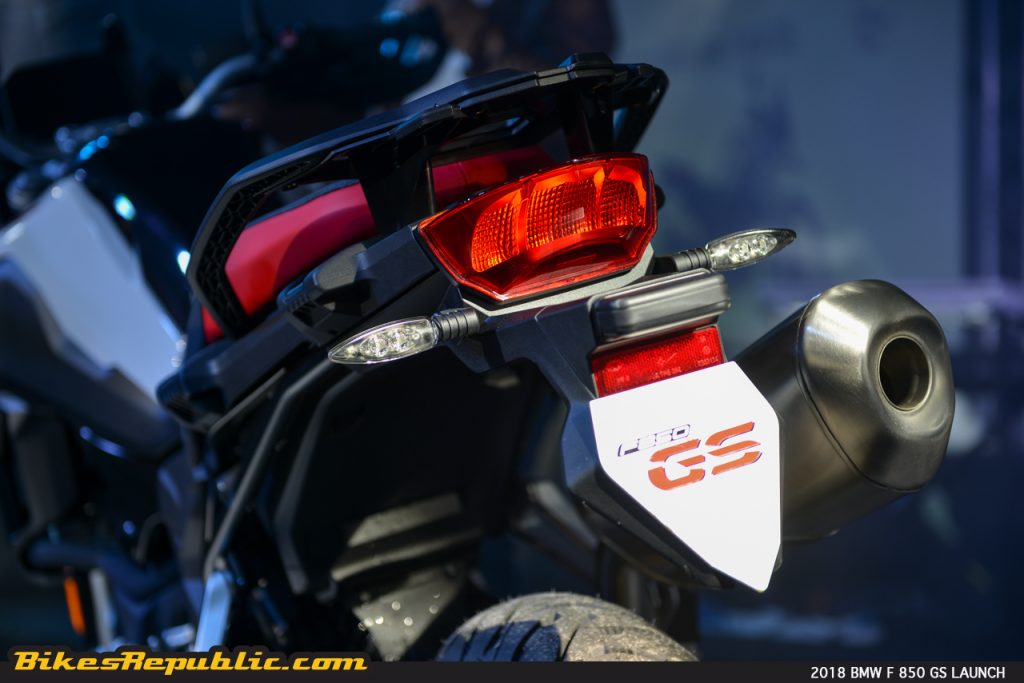 The front is suspended by nwq upside-down forks with a new monoshock at the rear.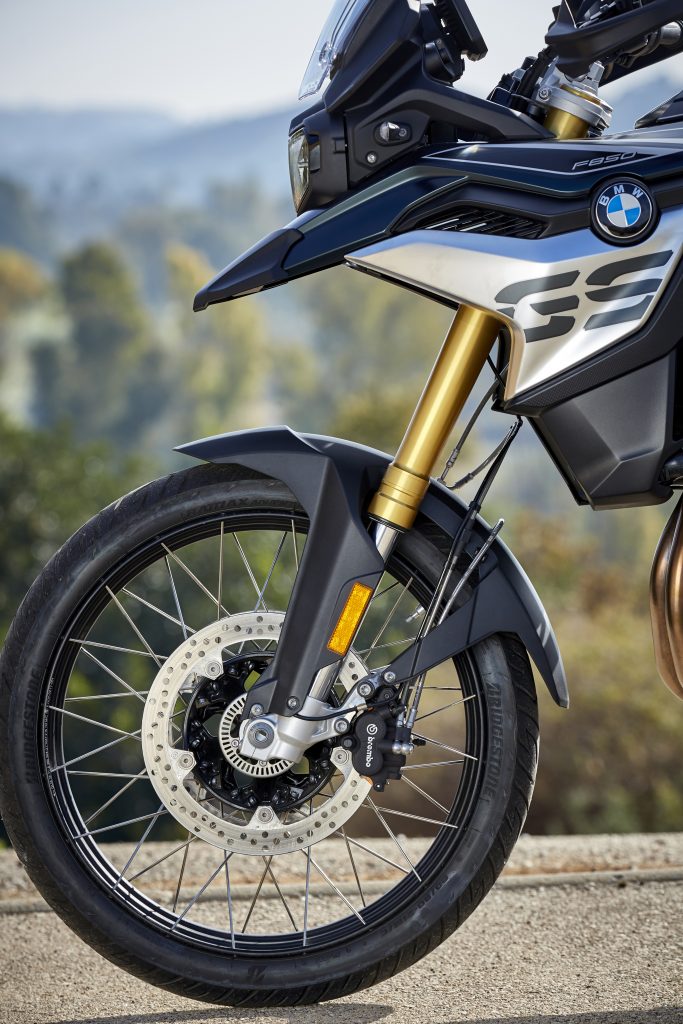 The biggest change for the F 850 GS's rolling stock, however, are the new cross-spoke wheels that allow for tubeless tyres.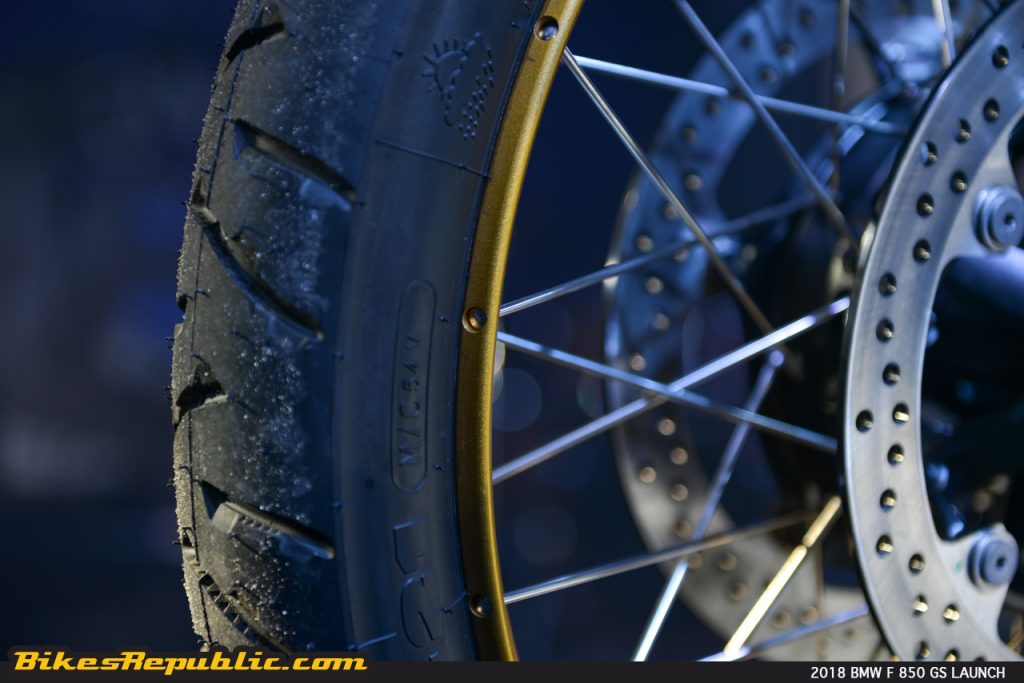 Ergonomics
The F 850 GS's ergonomics have been designed to accommodate a wider range of riders. BMW has made the seat height lower while still retaining large ground clearance. The rider triangle – relation among the handlebars, seat and footrest – have been revised.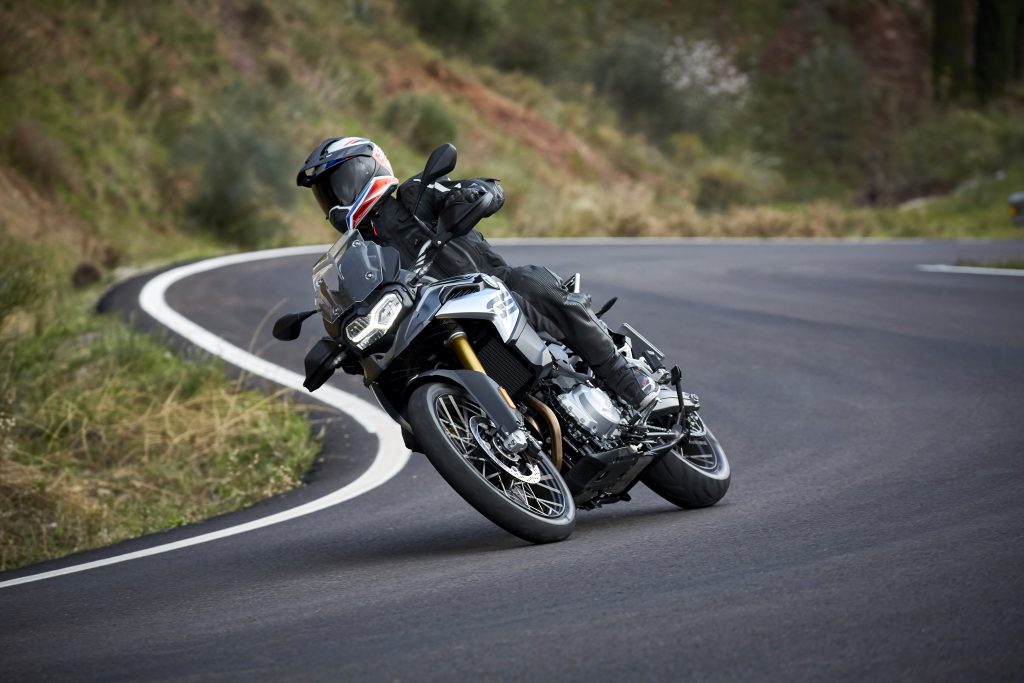 Electronics
The "Road" and "Rain" riding modes are standard. However, customers may add the Pro option which extends riding modes to "Dynamic," "Enduro" and "Enduro Pro." Additionally, ABS and ASC (Automatic Stability Control) allow for greater safety.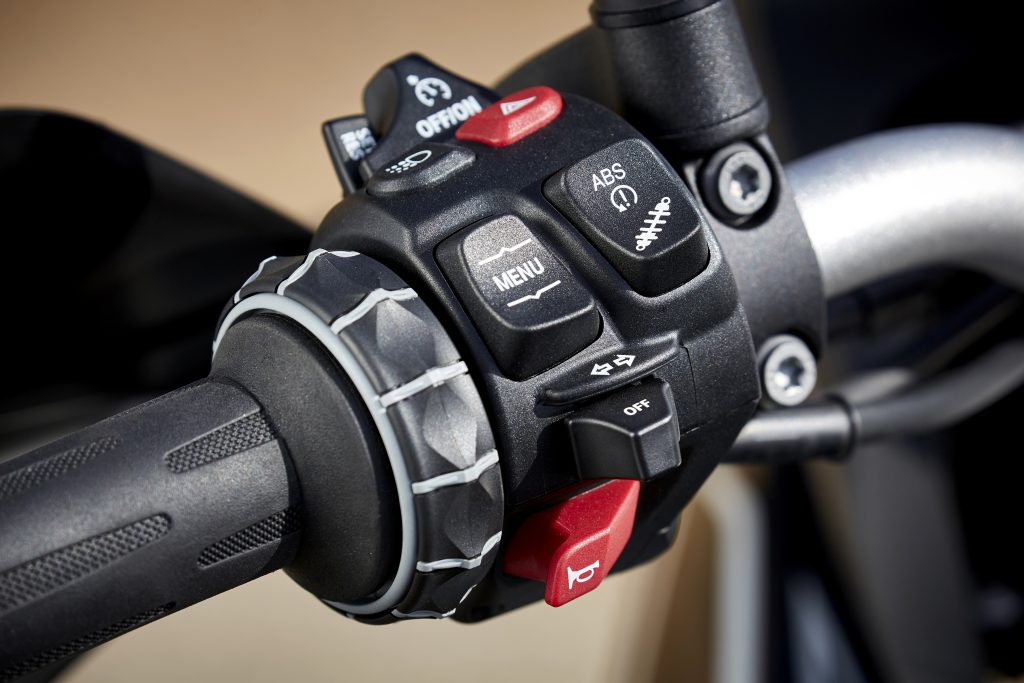 There is also a new TFT screen.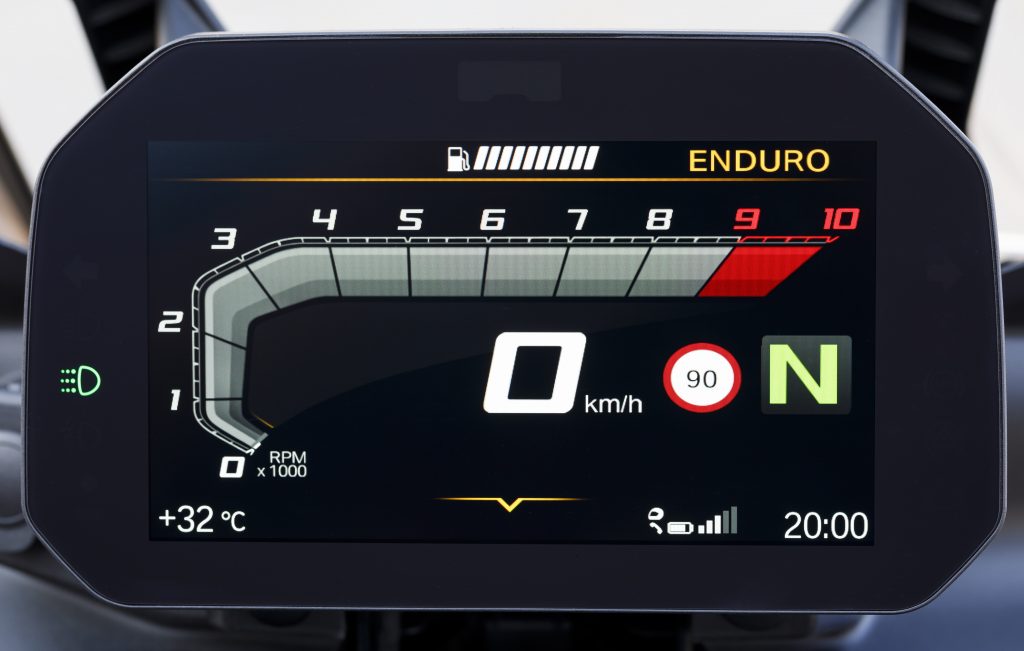 Optional equipment and accessories
BMW offers a wide range of optional Original BMW Motorrad accessories for the F 850 GS.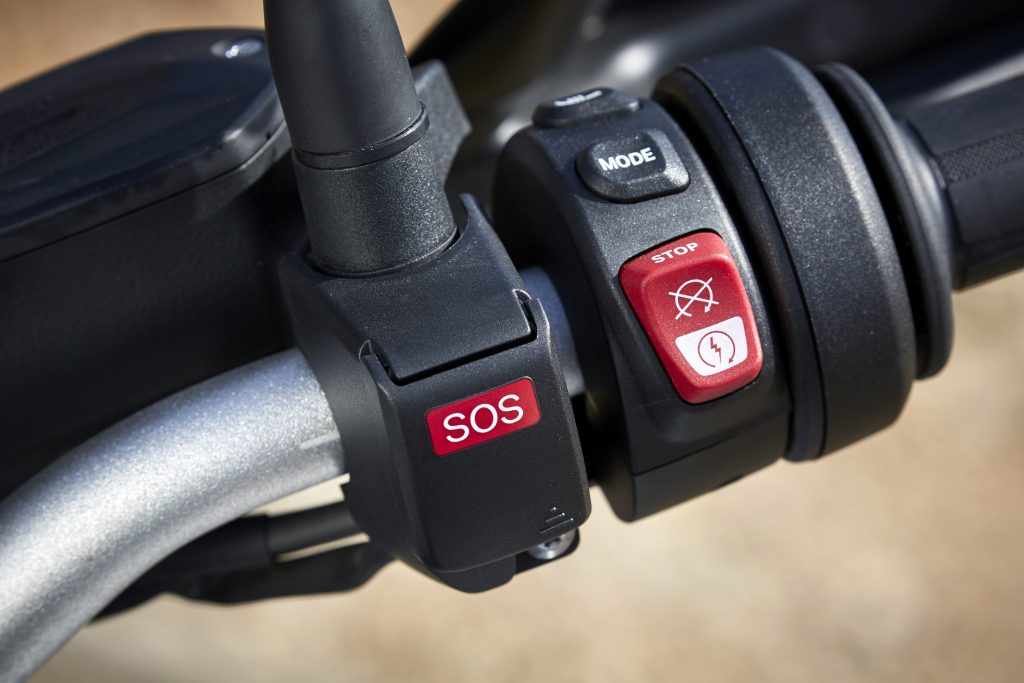 Customers can choose ex-work packages such as Comfort, Touring, Dynamic, Lights according to their needs.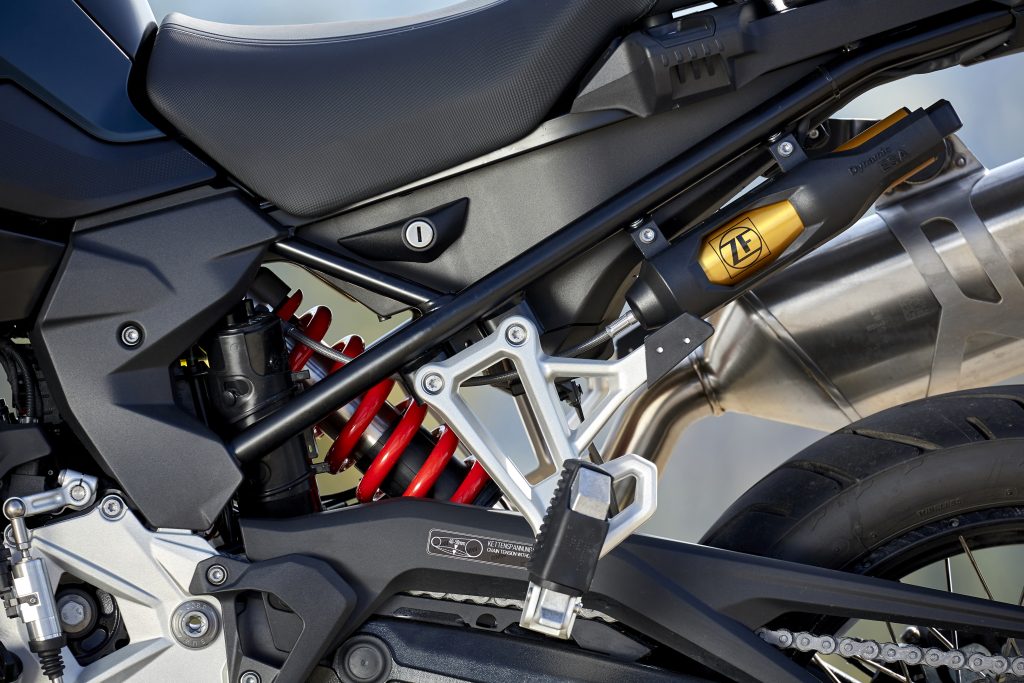 BMW offers three colour schemes, namely Exclusive, Rallye and Racing.
PICTURE GALLERY