The latest hyper cruiser from Arch Motorcycle Company comes in the form of the 2018 Arch Method 143.
Powered by a monstrous 2,343cc S&S V-twin engine, the latest cruiser by Keanu Reeves' company is said to produce over 170hp.
Only 23 units will be made for the entire world. No price just yet.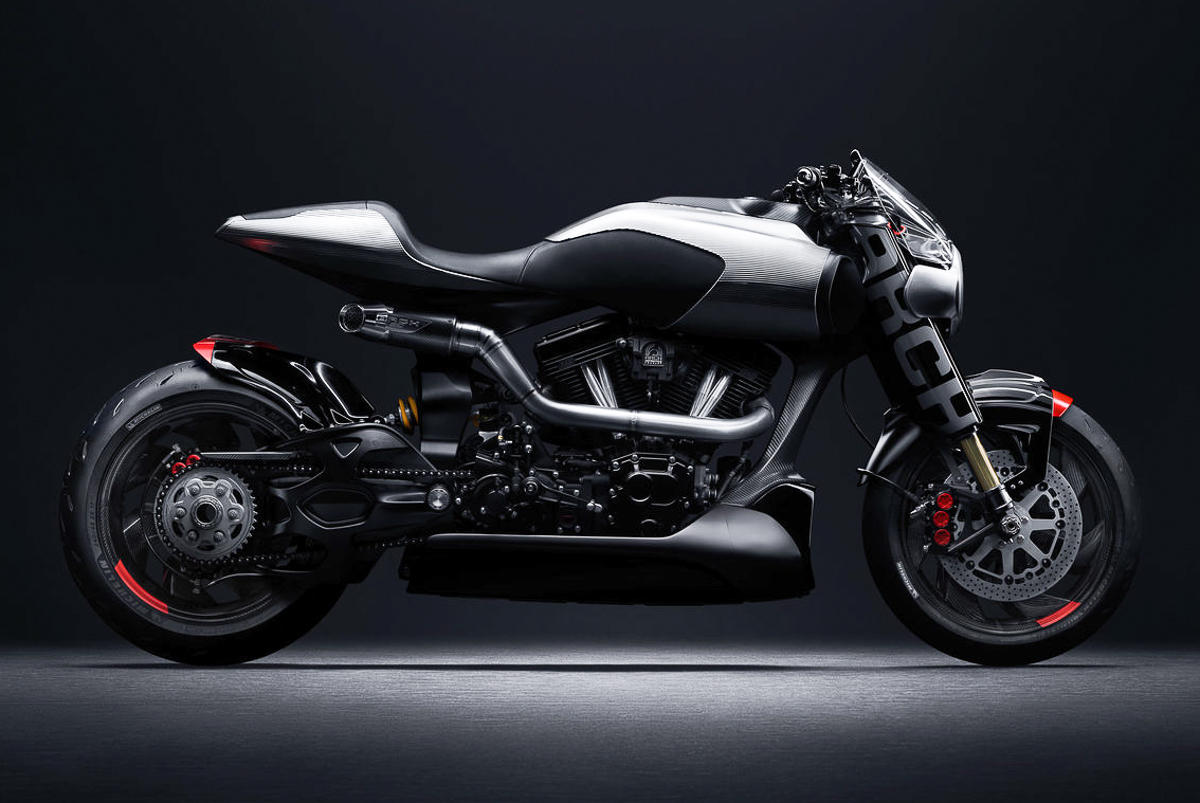 Do you like custom motorcycles? How about the movie "The Matrix"? Obsessed with Keanu Reaves? What if we tell you that all of these can be attainable with a single motorcycle? Well, you need to check out Arch Motorcycle, a bike company founded in 2011 by your man himself, Keanu Reeves.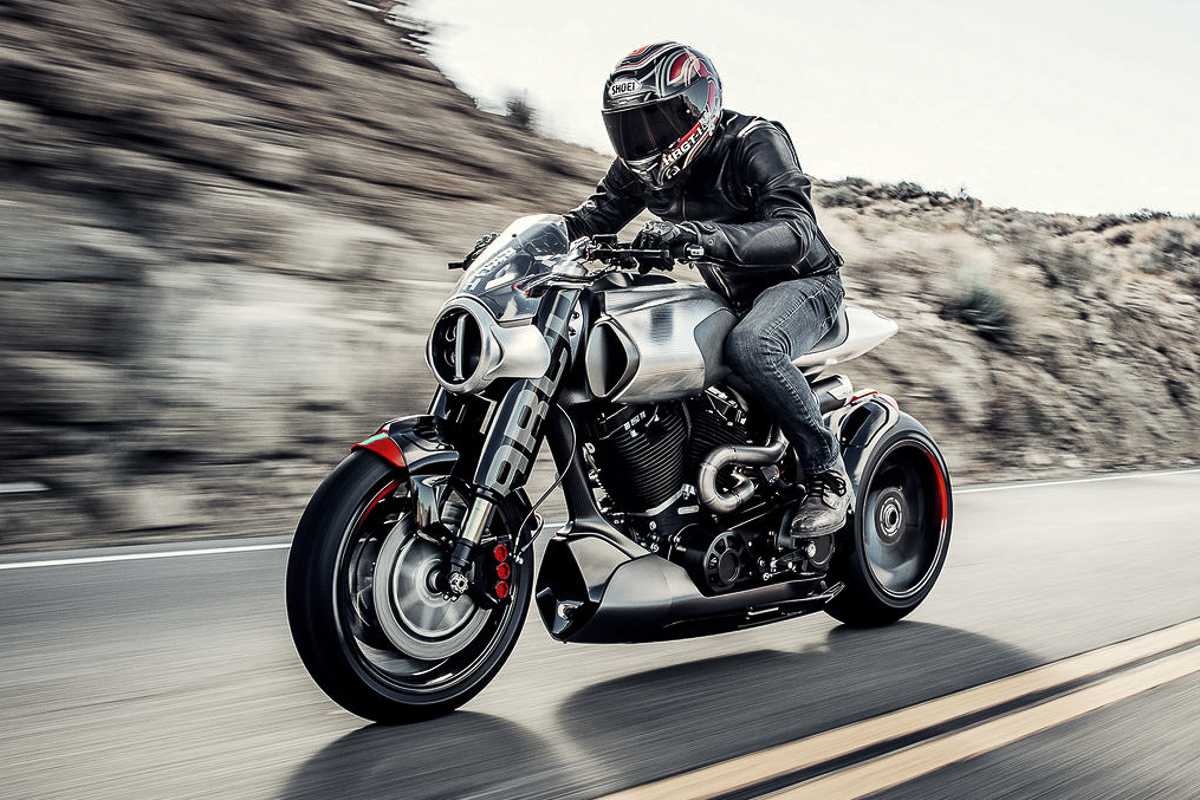 Producing nothing but pure American luxury motorcycles with only the best custom spirit, soul, and performance in mind, their latest model is nothing short of unbelievable. The 2018 Arch Method 143 is a prime example of how a perfect piece of machinery is taken to an entirely different level.
Being the first concept production motorcycle that features a carbon fibre mono-cell chassis with an integrated fuel cell, the Method 143 is a symphony of carbon fibre, CNC-machined aluminium, and fine leather all embedded with a unique layering design concept and elegant craftsmanship.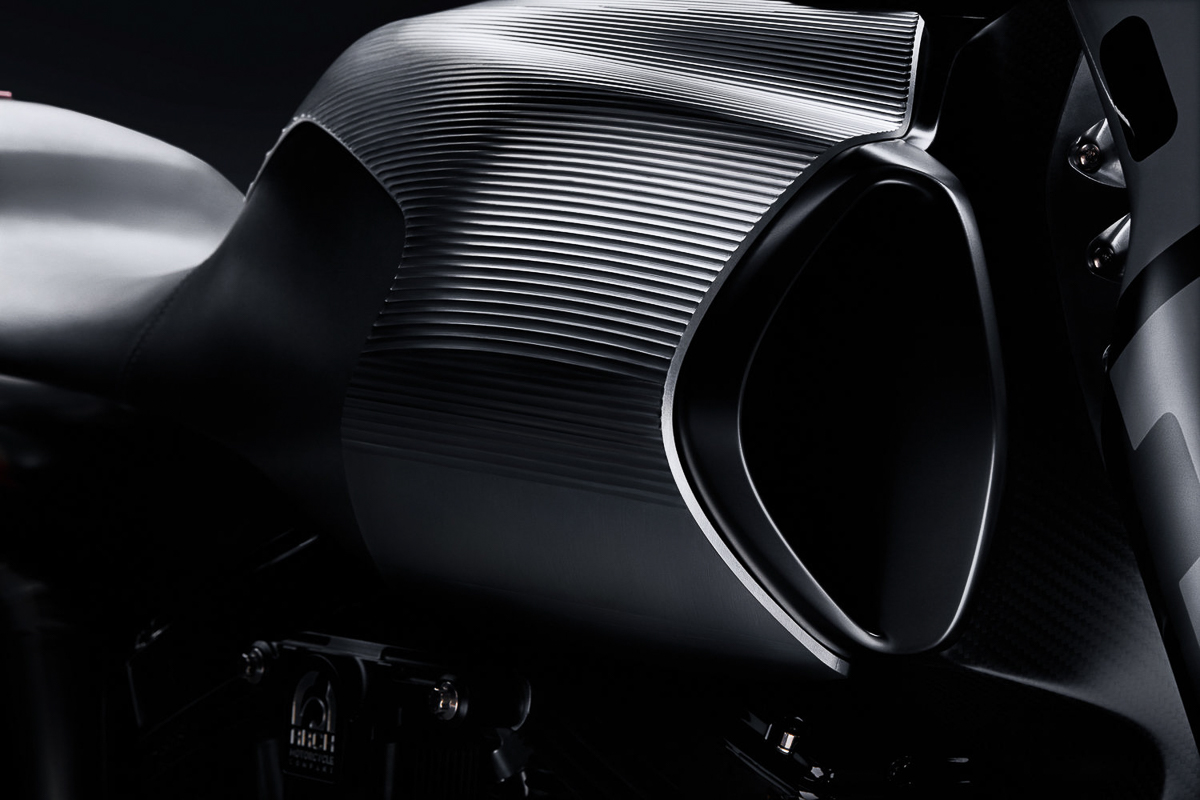 There will be 23 units available for purchase for the entire planet which is one of Arch Motorcycle's production signatures. Featuring a monstrous 2,343cc (143 cubic inches) S&S V-twin engine, the Method 143 is said to produce over 170hp and close to 200Nm of gut-wrenching torque.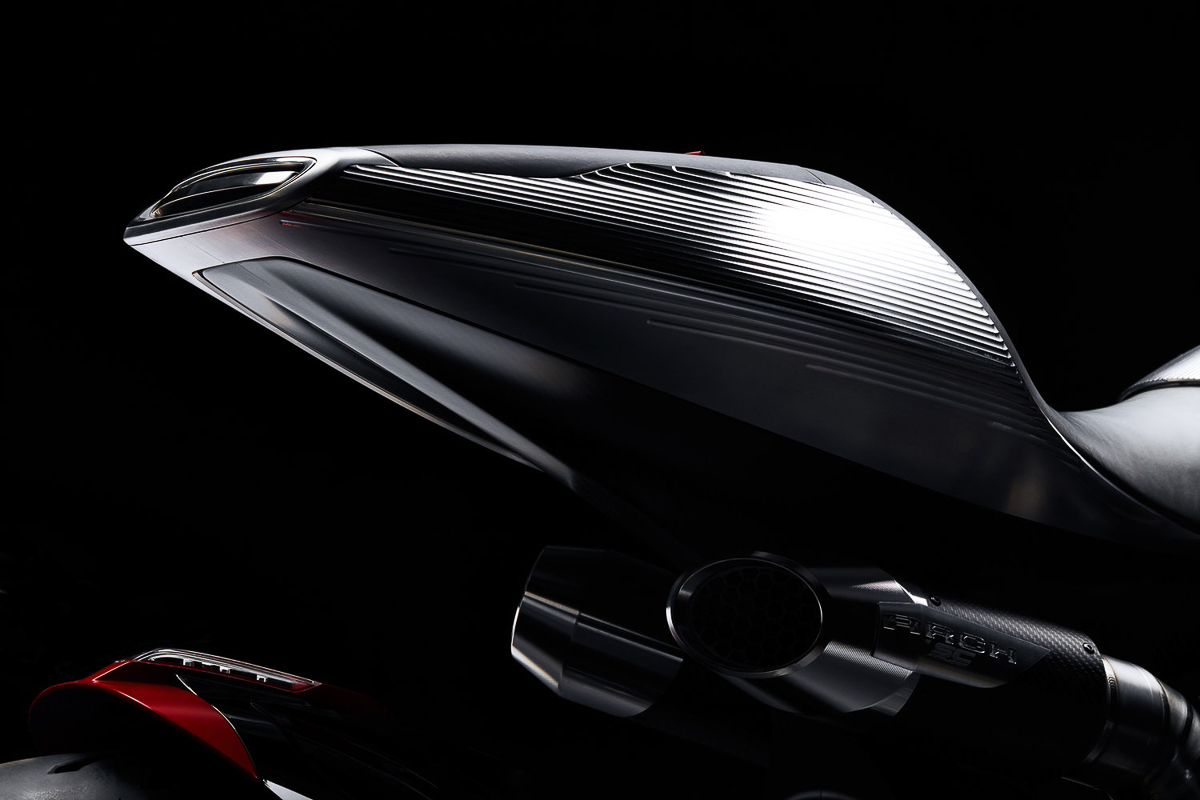 Arch Motorcycle is also the sole distributor of Suter race bikes in the US and they've taken advantage of that with their CNC machined single-sided aluminium swingarm. Designed by Arch and manufactured by Suter, the Method 143 also comes with more CNC machined aluminium bodywork with layered integrated leather in its seat and tank.
For the suspension package, nothing but the best is equipped on the Arch Method 143. At the front, a pair of fully-adjustable Ohlins / Arch proprietary FGRT series forks while the rear comes ready with a fully-adjustable Ohlins / Arch proprietary rear shock with reservoir.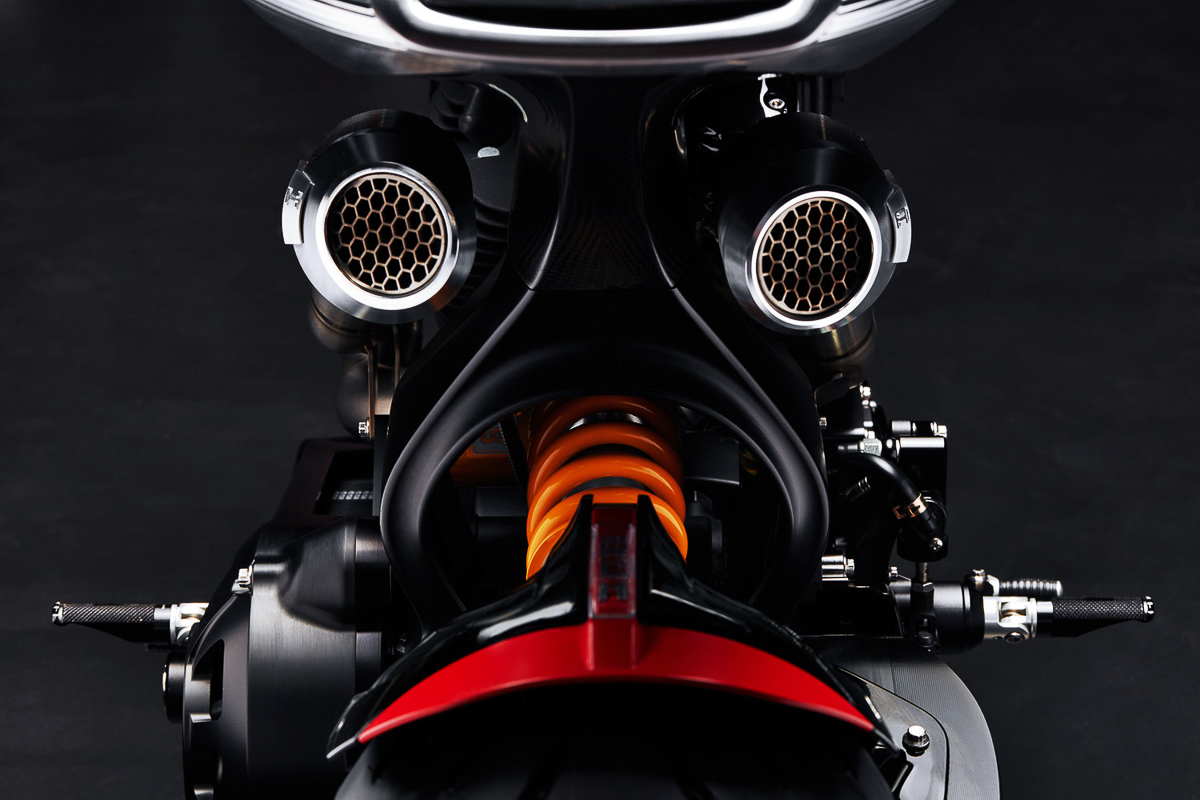 Other specs include carbon fibre aerodynamic fork cover, dual front six-piston ISR monobloc radial calipers, rear dual four-piston ISR monobloc radial calipers, 17-inch carbon fibre "Turbine" wheels, Michelin Power RS tyres, and a super sexy MotoGP-inspired SC-Project exhaust system made with a combination of titanium, carbon fibre, and billet aluminium. WHAT.A.BEAST.