KTM Malaysia has officially unveiled the updated 2017 KTM RC 250 and KTM RC 390 for the Malaysian market.
The all-new KTM RC series comes with updated chassis, brakes, suspensions and a retuned engine for optimum power delivery and agility.
KTM Malaysia has priced the new 2017 KTM RC 250 and KTM RC 390 and RM 22,790 and RM29,800 respectively (basic prices with GST).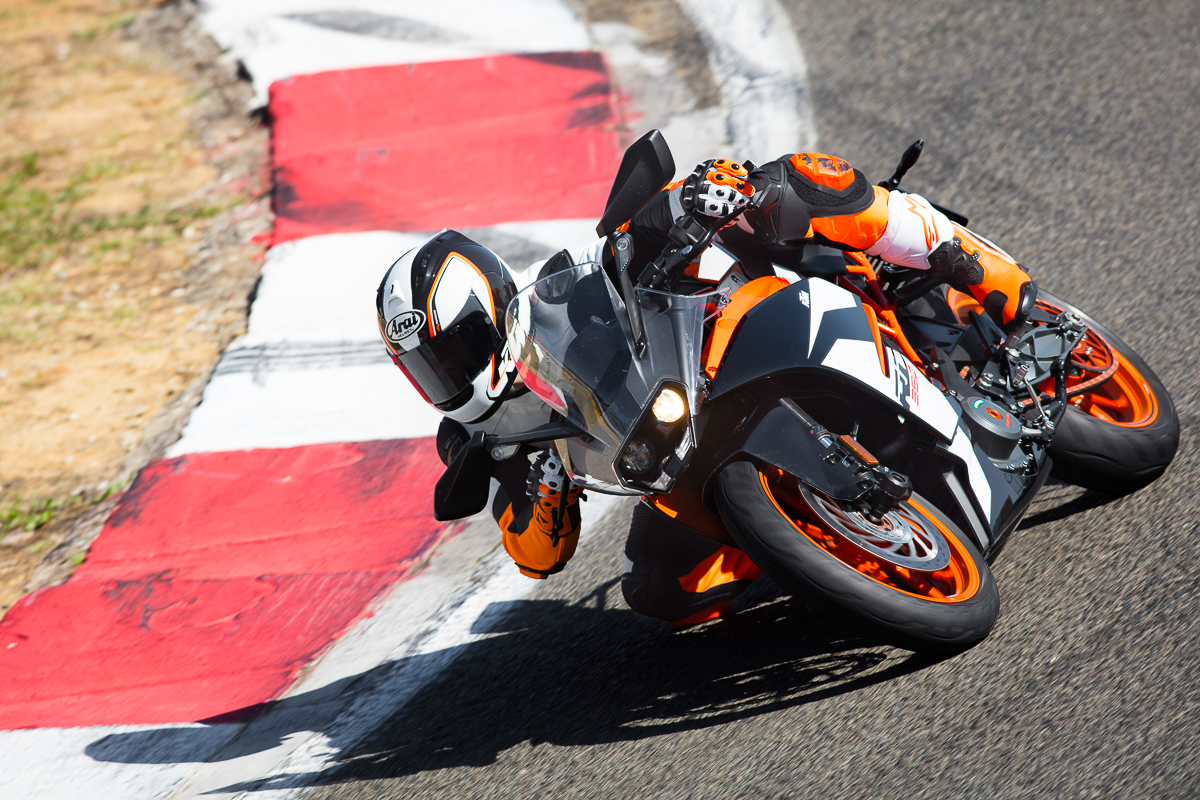 KTM Malaysia is happy to announce that they have officially made the latest 2017 KTM RC 250 and KTM RC 390 available here at good ol' Malaysia. The full-fairing siblings of the highly-regarded 2017 KTM 390 Duke as well as the KTM 250 Duke are now here to provide the ultimate fun on and off the track.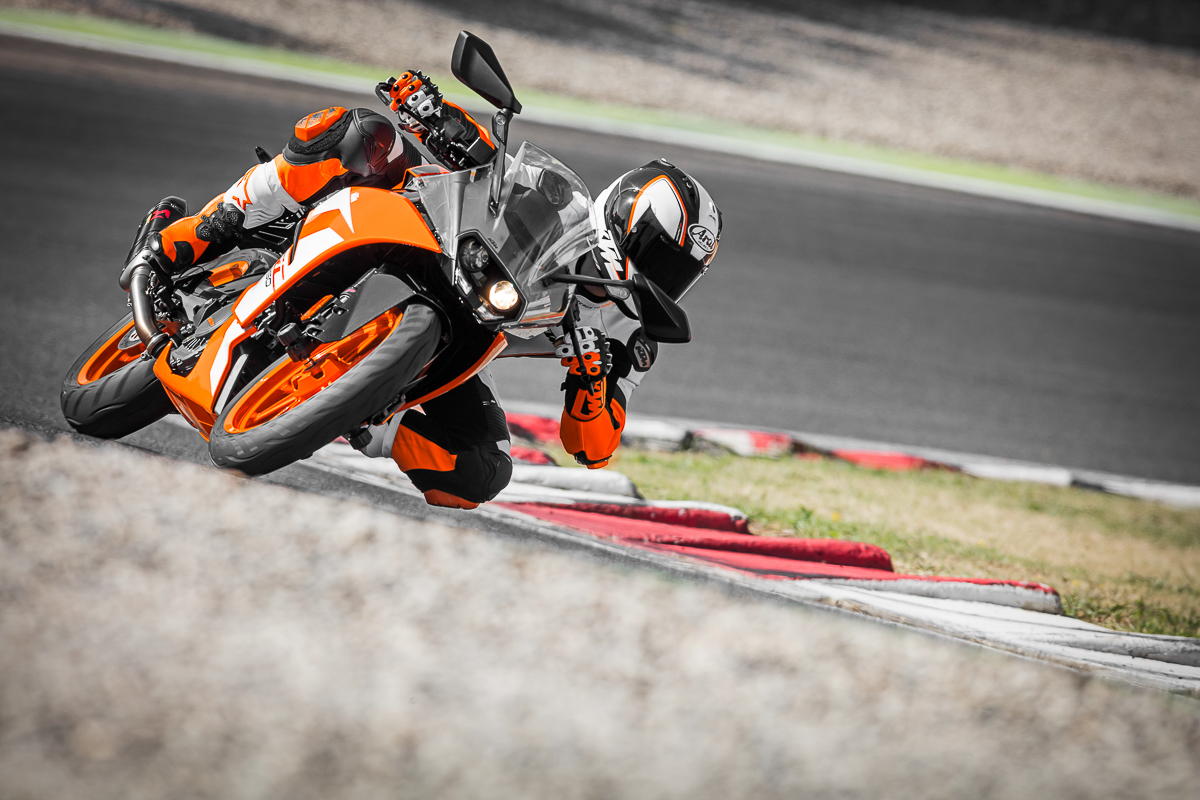 Ever since the introduction of the first RC series back in 2014 and 2015, KTM has taken that already impressive race package and took it a much higher level with their "Ready to Race" DNA embedded within the latest RC offering. If you're looking for one the best lightweight machine that is very close to the Moto3 machines used in the MotoGP series, look no further than the new 2017 KTM RC range.
2017 KTM RC 250 – RM22,790 (basic price with GST)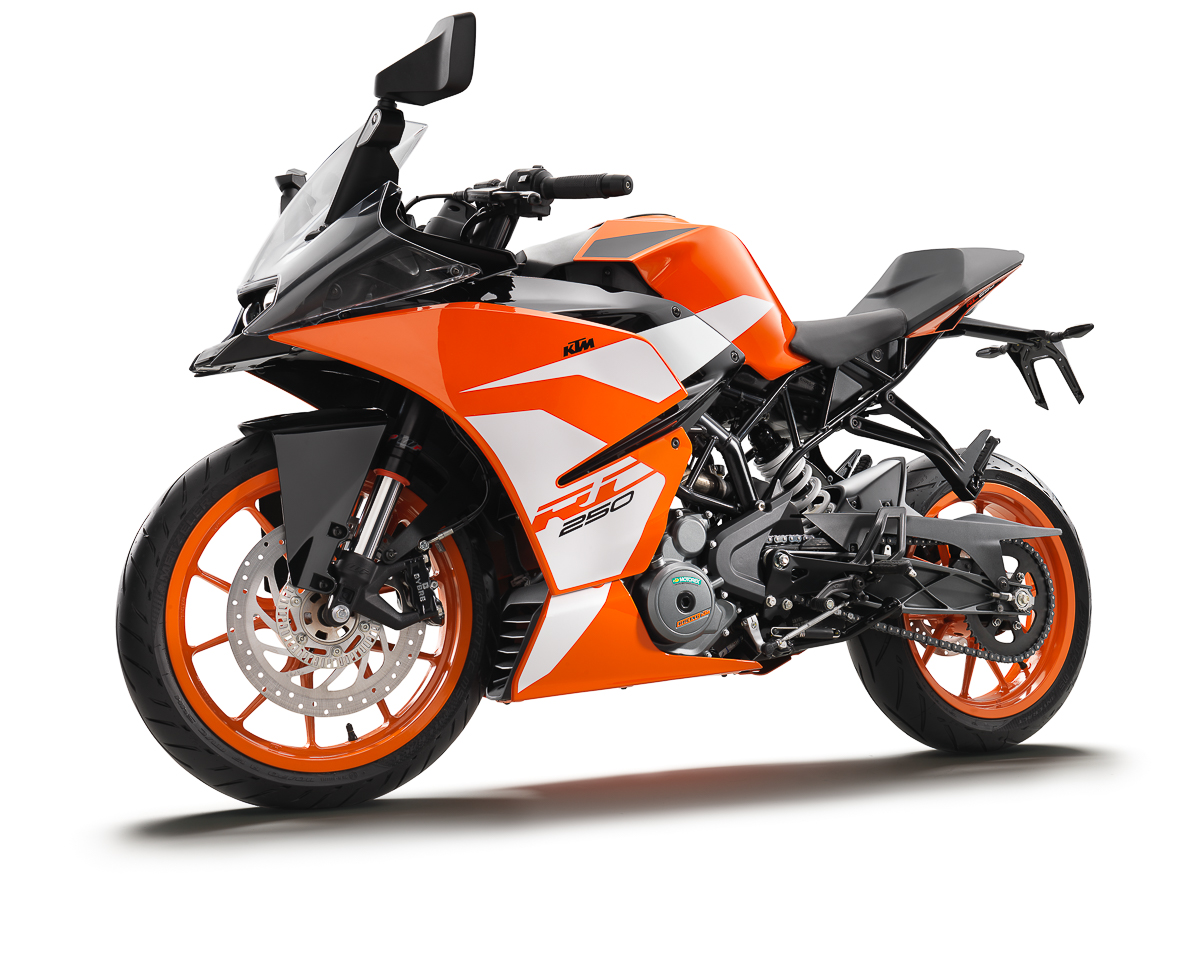 The all-new 2017 KTM RC 250 comes in a very similar face-value package as compared to the previous generation but knowing how KTM works, it comes with a host of upgrades for an improved riding experience.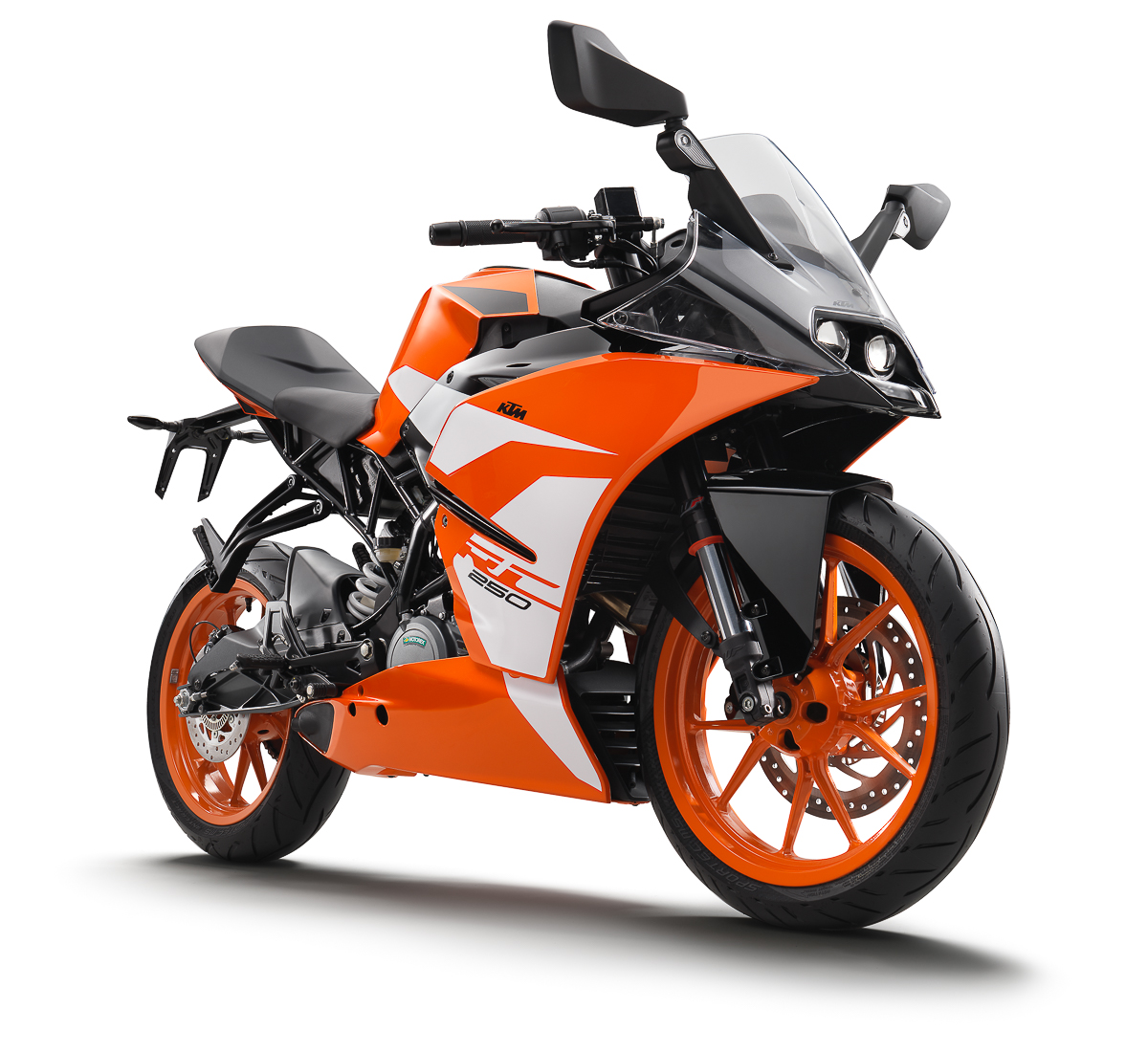 Starting with the chassis, the latest 2017 RC 250 comes with a redesigned steel trellis frame that's lightweight with improved riding ergonomics and performance dynamics. To make sure that the new RC 250 can handle all the corners and turns, the rake has been sharpened to 23.5 degrees.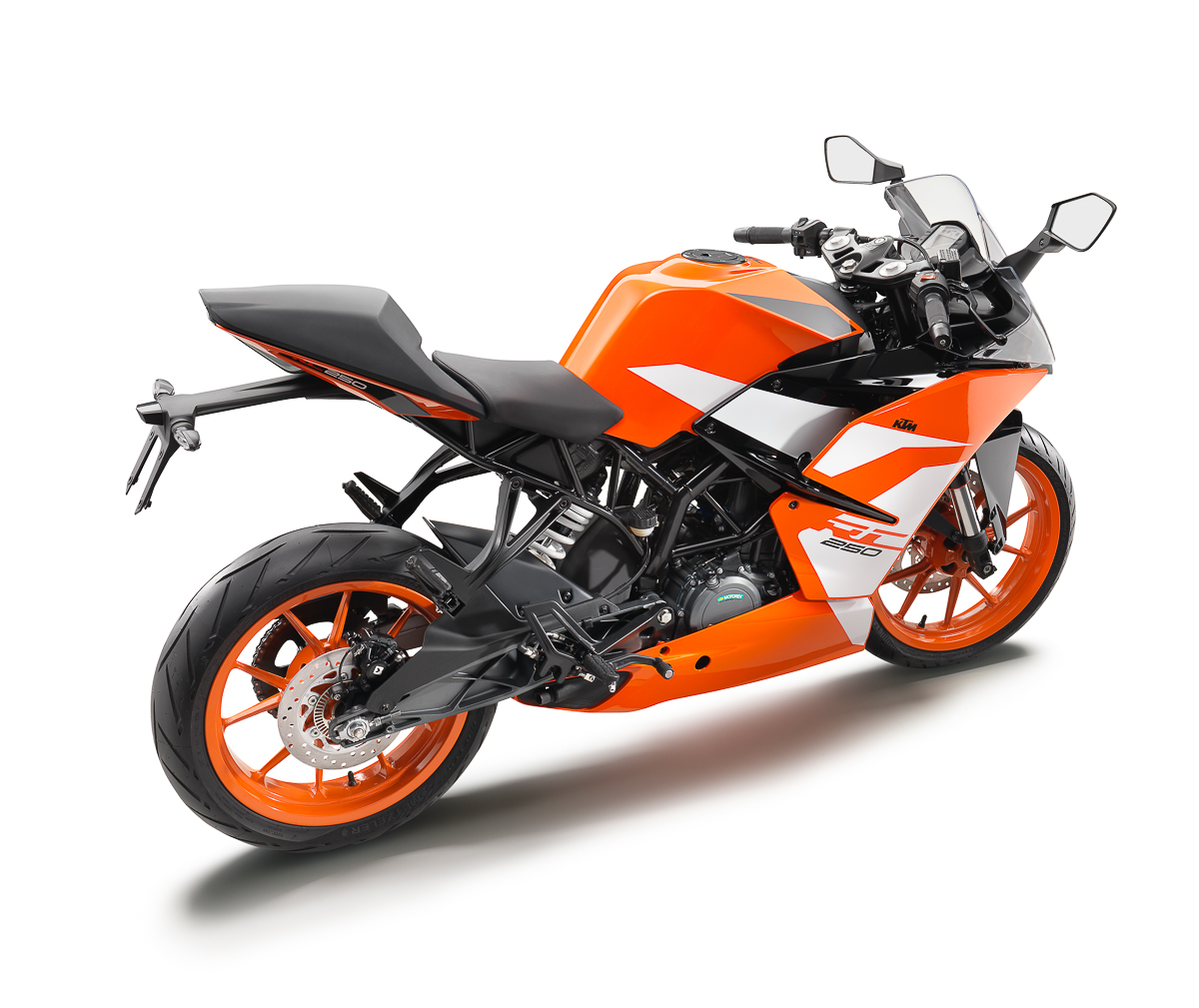 This means that the latest 2017 KTM RC 250 now comes with a shorter trail and overall wheelbase. Combined that with an increased ground clearance, the new RC 250 is more agile than ever before which means you can really hit the apexes with deadly accuracy.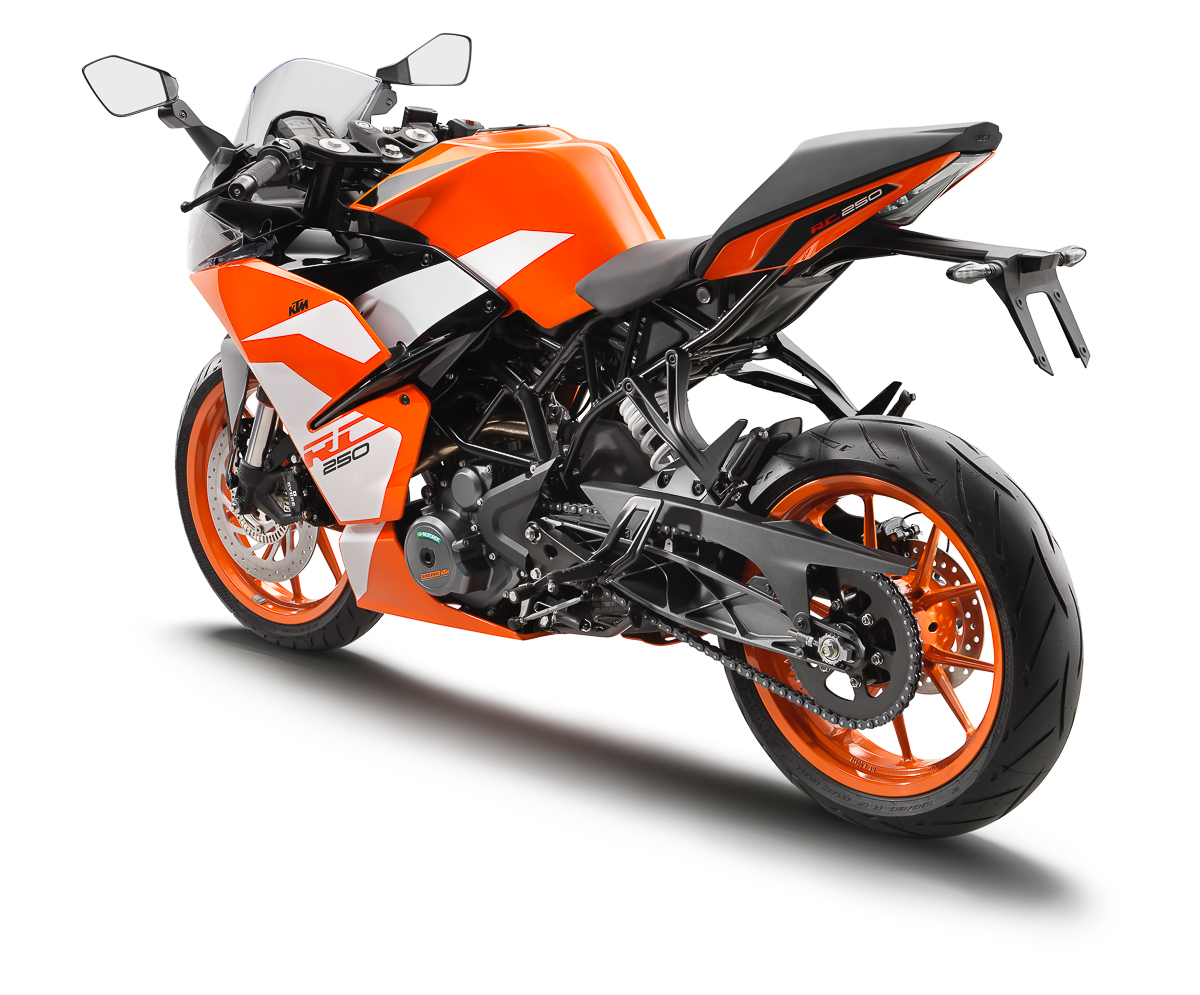 The front fork has also received a performance upgrade which comes in the form of a 43mm upside-down unit courtesy of WP Suspensions. That is same fork diameter used in KTM's 173hp RC 8 R, one of the world's most powerful V2-powered motorcycles. This provides pinpoint steering plus super stability even in hard braking.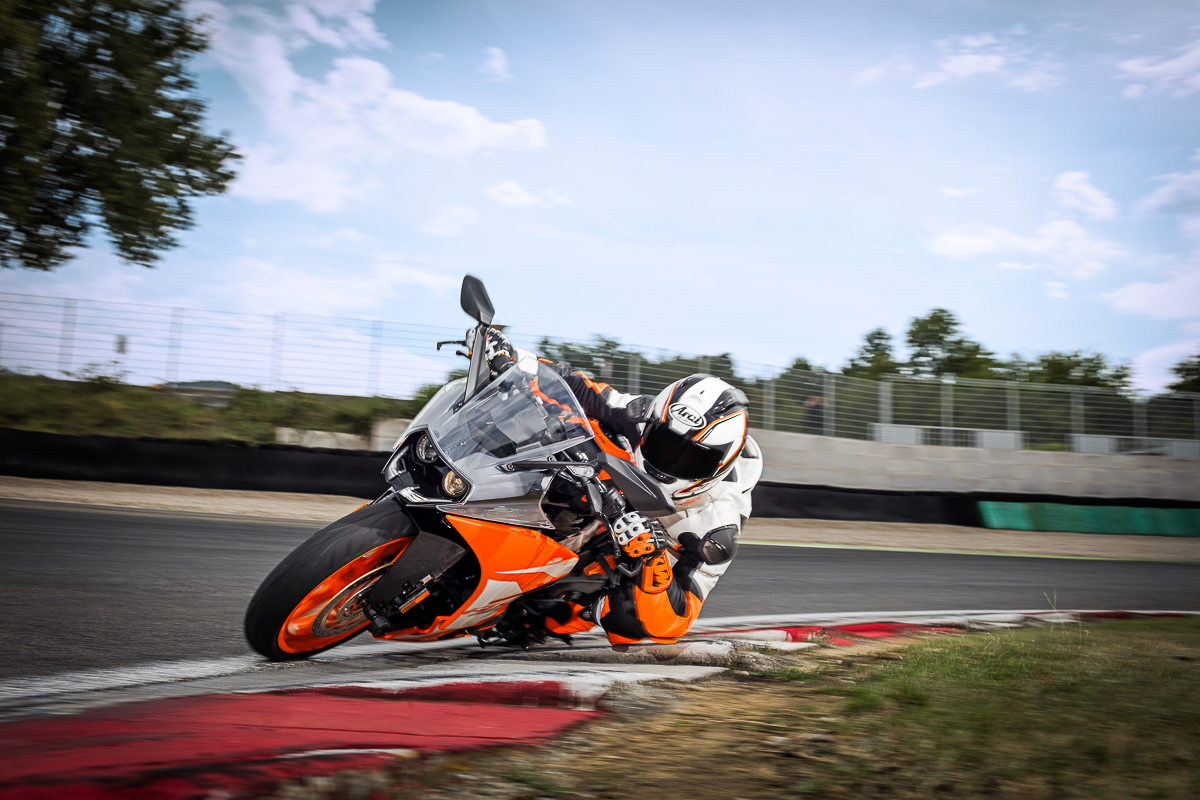 Moving towards the rear, the new 2017 KTM RC 250 is now equipped with a preload-adjustable WP Suspension single shock that is mounted directly to the cast aluminium swingarm to further enhance tracking stability.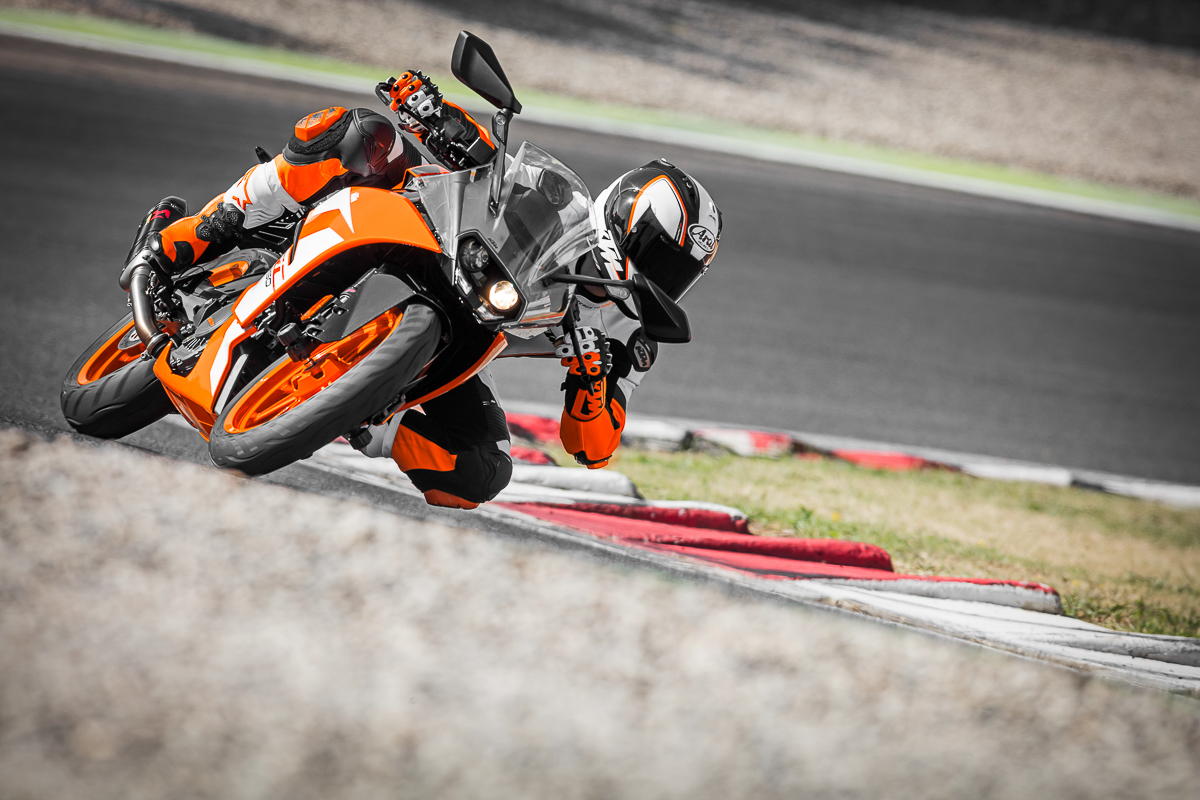 When it comes to power and torque, the 248.8cc single-cylinder, liquid-cooled, DOHC, 4-valve engine has been primed with electronic fuel injection and a new exhaust that pumps out a respectable 31hp at 9,000rpm and 24Nm max torque at 7,250rpm.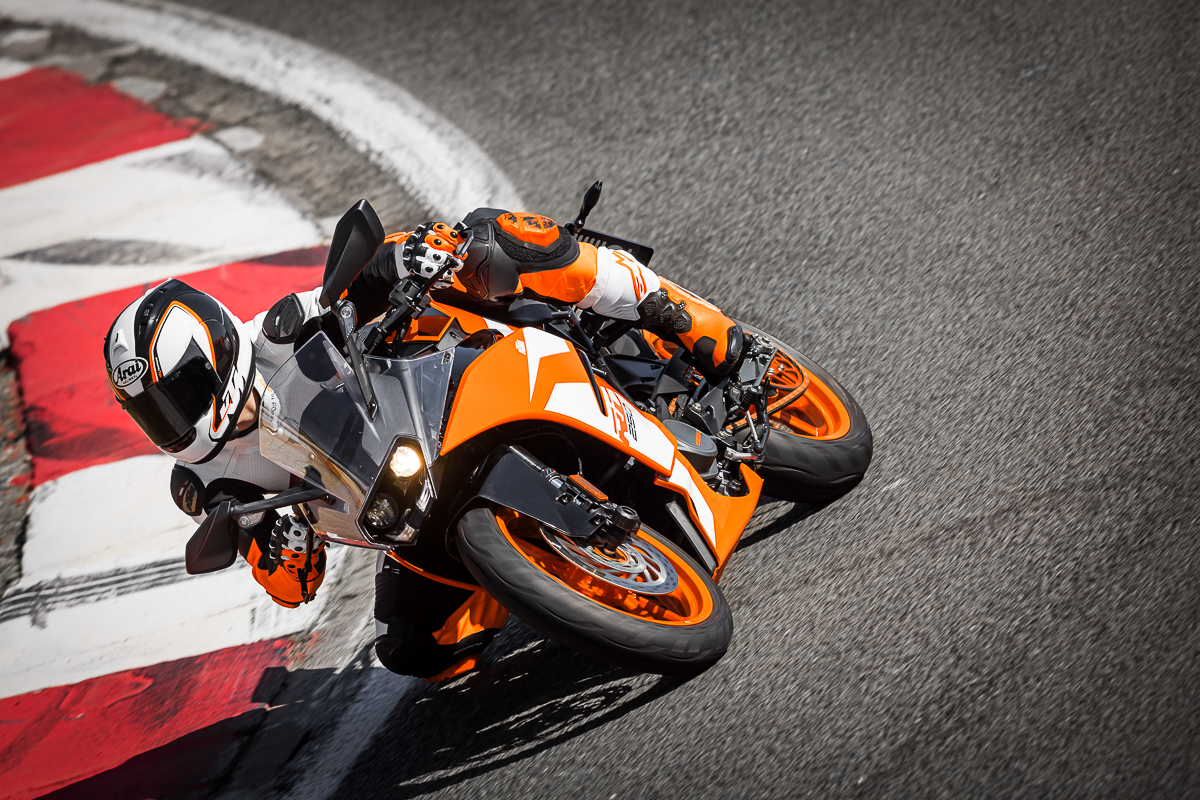 It gets more interesting when paired with its all-new slip-and-assist clutch system with a six-speed transmission that helps out with dramatically reducing rear wheel hop or lock when going down the gears during hard braking. Additionally, the new mechanism also helps with supreme power delivery while providing a smooth and light touch when using the clutch lever.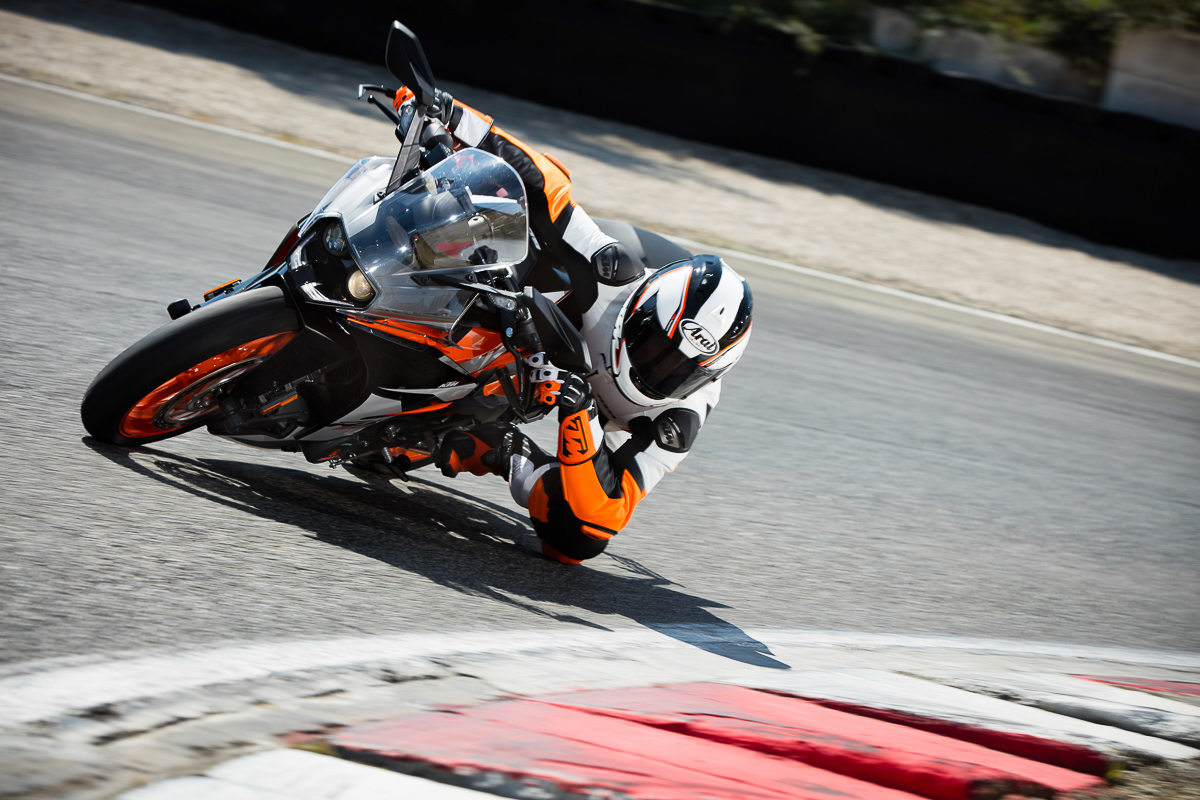 With extreme performance, there's a need for a reliable braking package. To balance things out, the new RC 250 is packed with all-round Bybre brake system which is a brand co-produced by the brake masters over at Brembo. The front end is handled by a single 300mm disc with a single-piston radially-mounted caliper whereas a single 230mm disc with a single-piston floating caliper takes care of the rear. A dual-channel ABS unit comes as standard.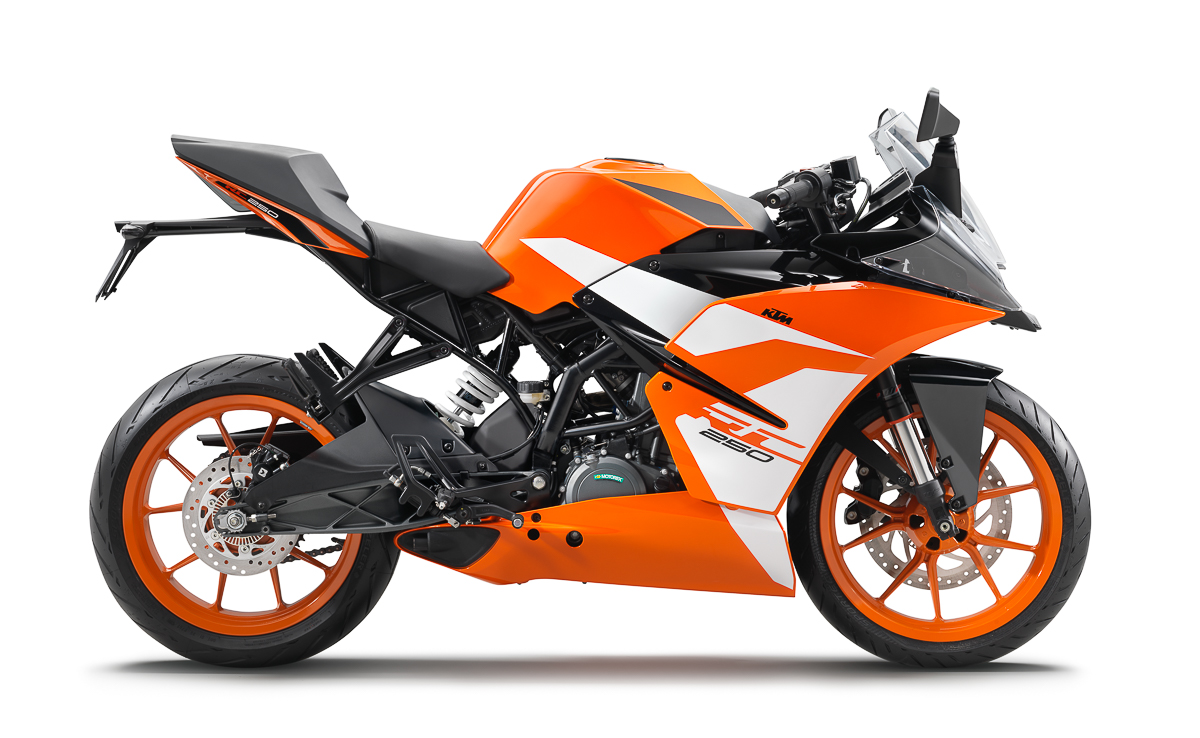 KTM Malaysia has priced the latest 2017 KTM RC 250 at RM22,790 (basic price with GST).
2017 KTM RC 390 – RM29,800 (basic price with GST)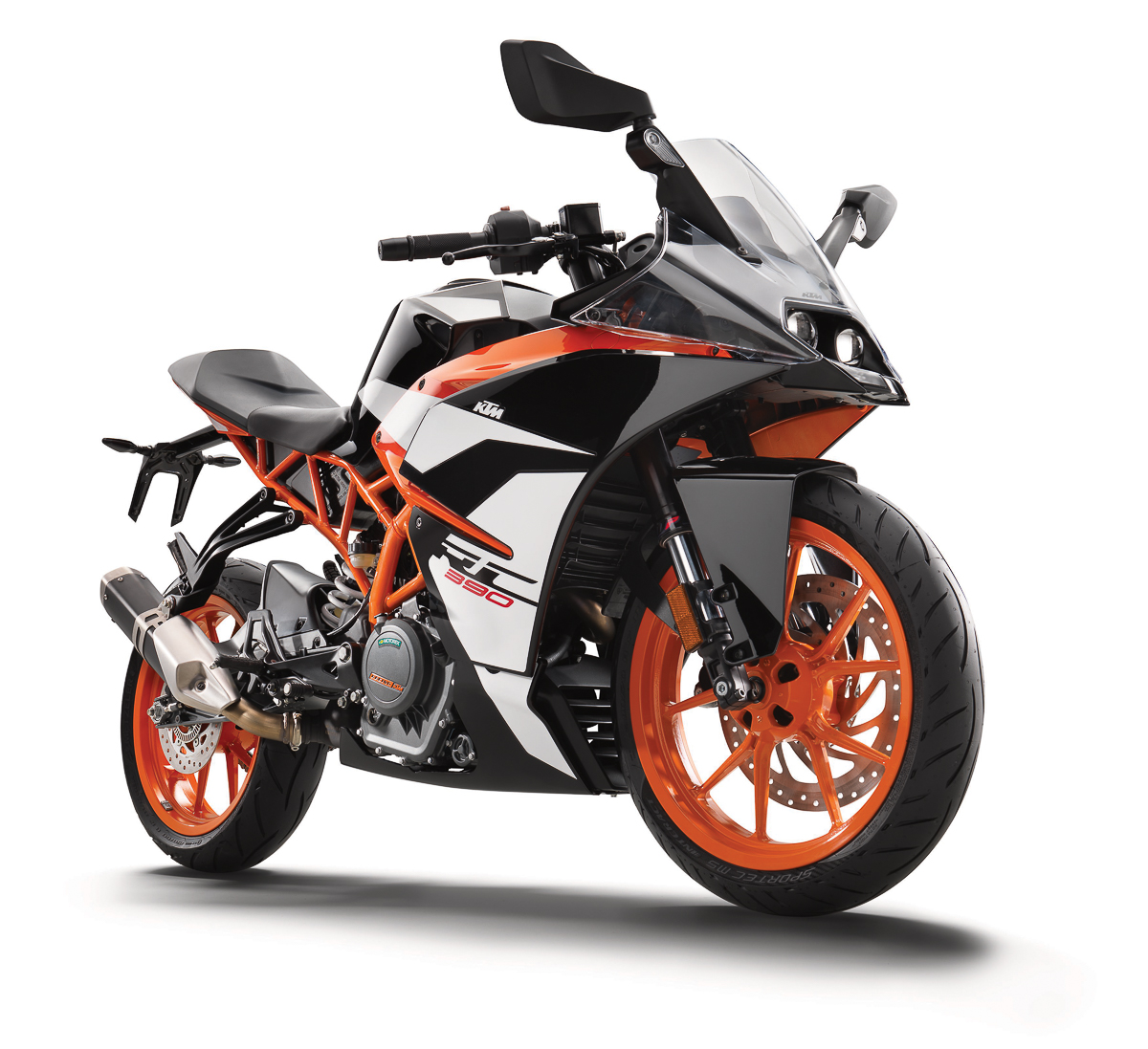 Interested in the 2017 RC 250 but want more power and torque? Have no fear because the all-new 2017 KTM RC 390 is here. Primed with same revolutionary chassis with a shorter trail and wheelbase plus higher ground clearance, going through corners and winding roads has never been more fun.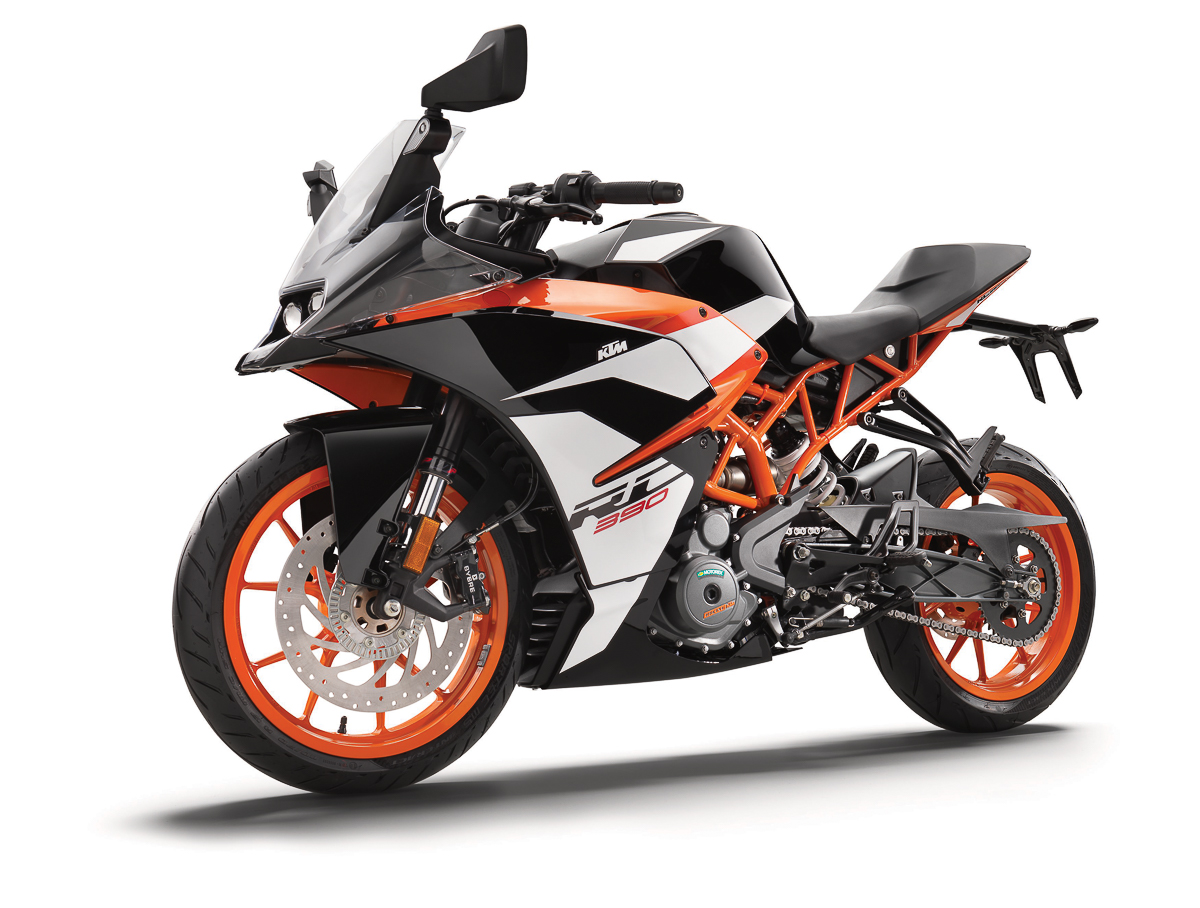 Primed with the same suspension package as the new RC 250, the 2017 KTM RC 390 comes with the similarly-impressive WP 43mm upside-down front forks and a single preload-adjustable rear shock to take care of road bumps and imperfections with ease.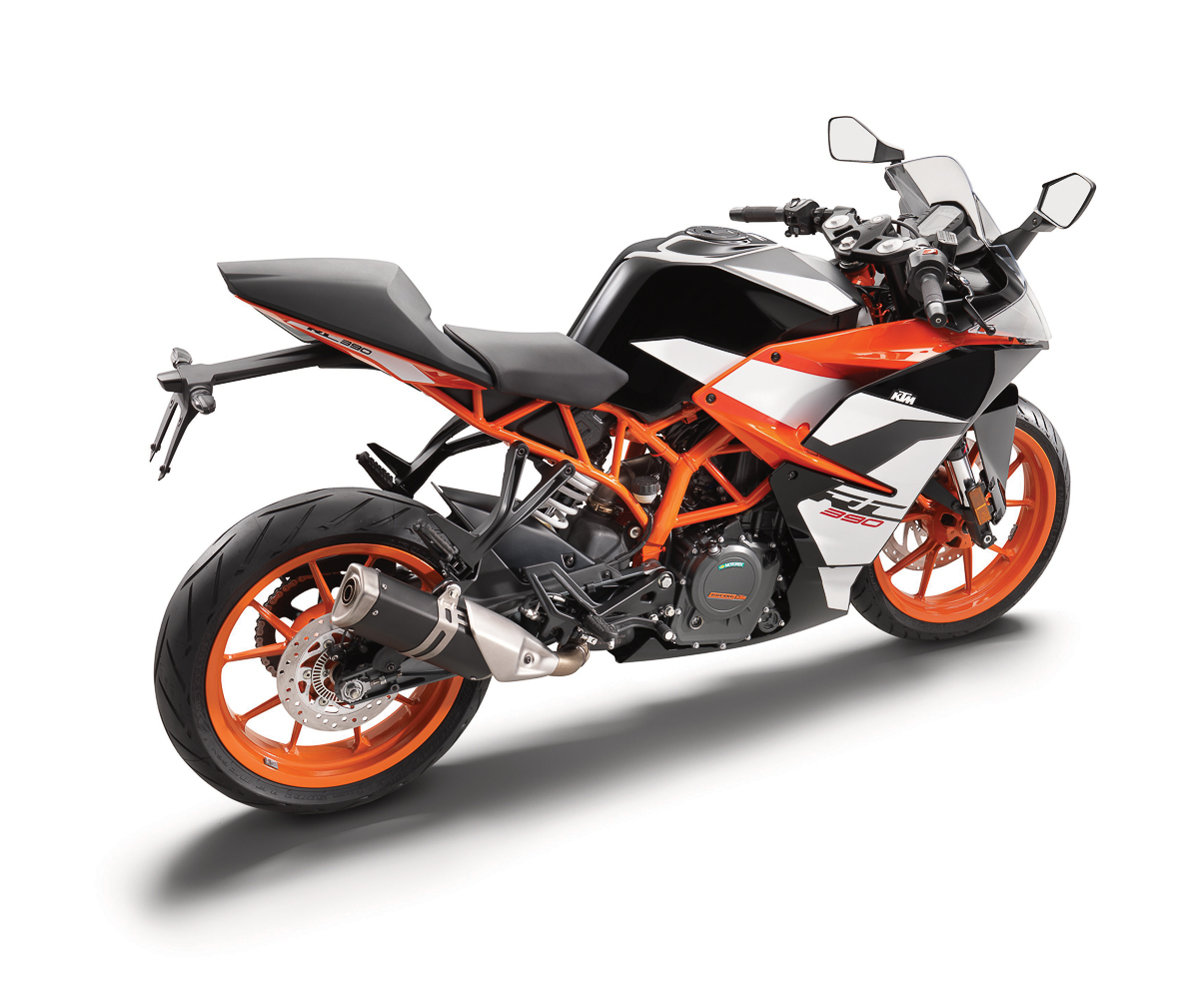 The biggest selling point of the new 2017 RC 390 has to be its state-of-the-art engine. The 375cc, single-cylinder, DOHC engine comes with a forged piston and Nikasil-coated cylinder plus a new side exhaust which pumps out a respectable 44hp and 33Nm of maximum torque. Paired with a new slip-and-assist clutch, all power and torque is controlled via Ride-by-Wire system to ensure smooth power delivery and control.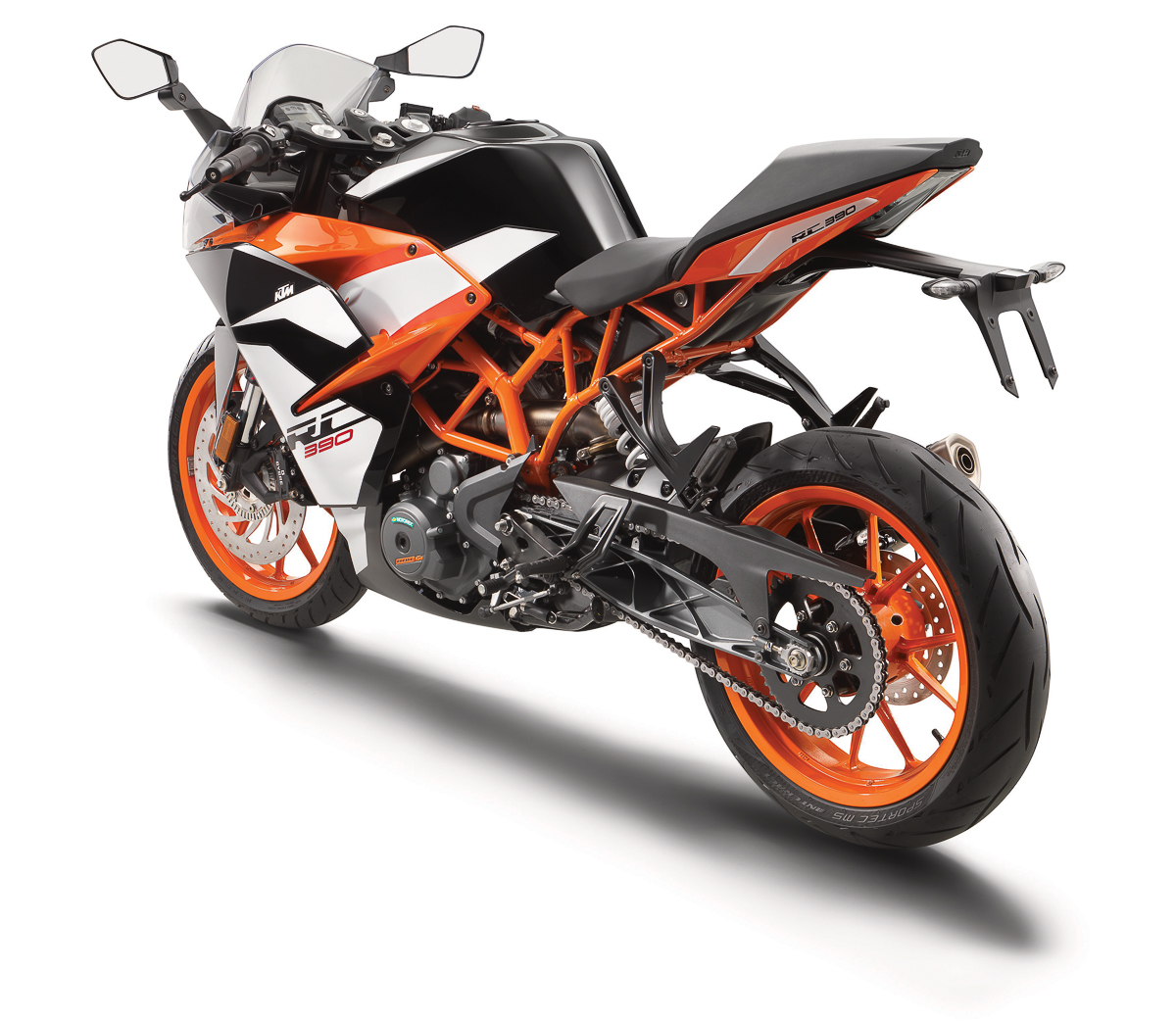 More power equals to better brakes. With the new RC 390, a set of 320mm front disc with four-piston floating caliper together with a single rear 230mm similar to the one found on the RC 250. Did we mention that the brakes were co-produced by Brembo?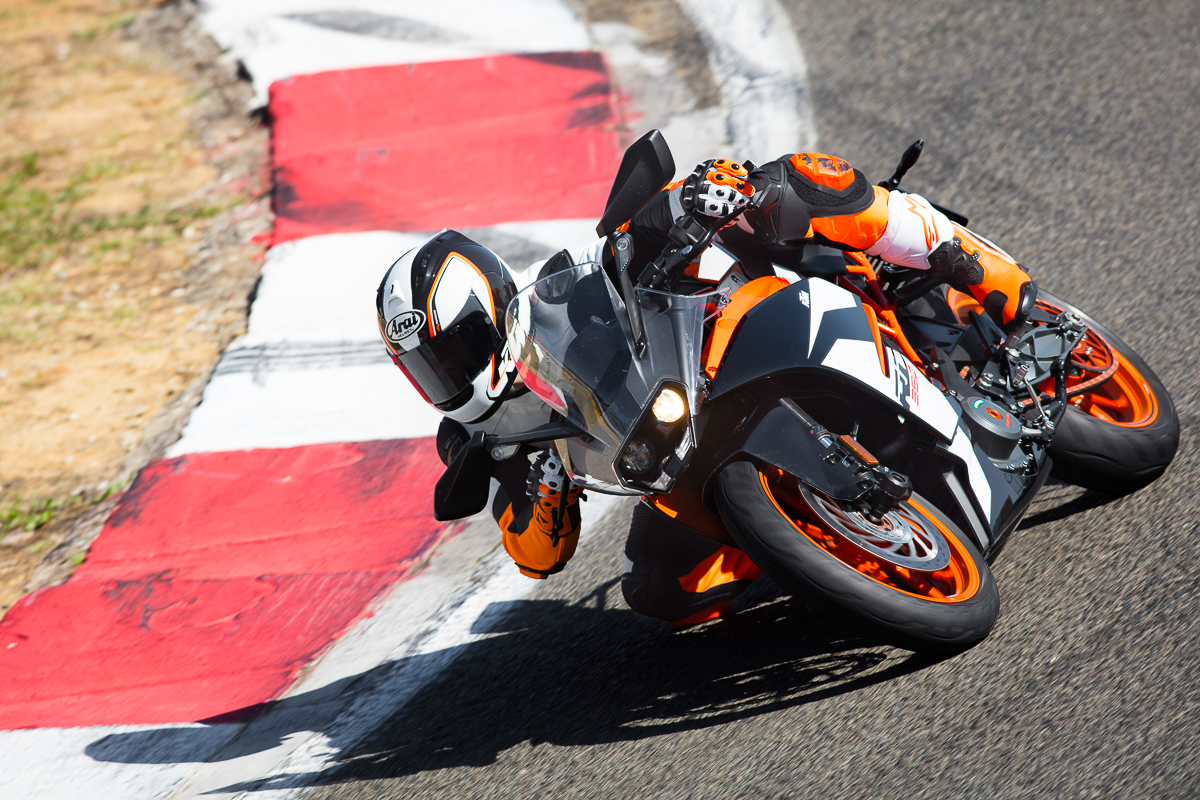 The all-new 2017 KTM RC 390 has been priced at a cool RM29,800 (basic price with GST). To know more about the latest 2017 KTM RC series, head on over to any of the official KTM dealers located across the country. If you think you are "Ready to Race", the new KTM RC series will indeed give you a high dose of excitement.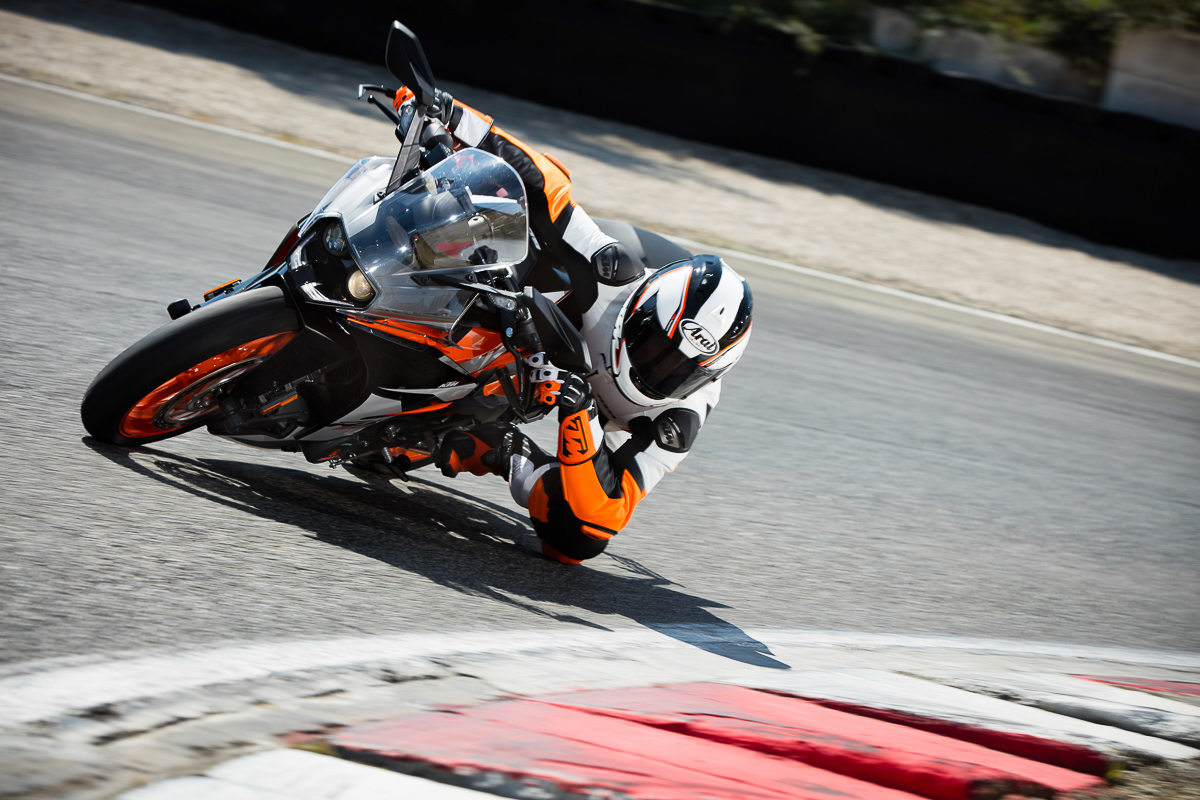 2017 KTM RC 250 gallery
2017 KTM RC 390 gallery
Like naked bikes, instead? Check out the all-new 2017 KTM 390 Duke by clicking HERE!