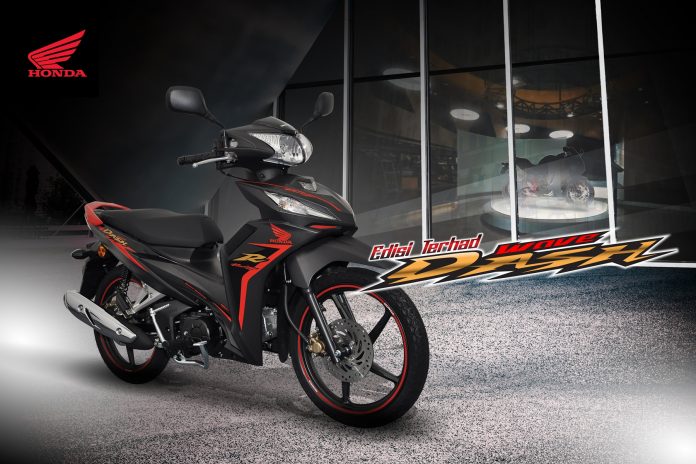 Boon Siew Honda has released the limited edition Honda Wave Dash Fi. The limited run Honda cub will be in the market today in response of the great reaction from the Honda EX5 Fi Limited Edition that was released a few months back.
The main highlight of this limited edition fuel-injected Wave Dash is the new matte black colour with an eye-catching red and black stripe as an appearance upgrade. You'll also find an exclusive and fresh red lining on the tubeless tyres.
For those who are worried about the current fuel hike, you can count on the Dash's 109cc fuel-injected engine that has been certified as an Energy Efficient Vehicle (EEV). The underbone can travel up to 100km with just 1.9 litres of fuel.
The 2017 Honda Wave Dash Fi Limited Edition is priced at RM5,775.94 (basic with GST) for the single disc brake S Type and RM 6,040.94 (basic with GST) for the top of the range R Type that comes with double disc brakes. The models come with two years or 20,000km manufacturing warranty.