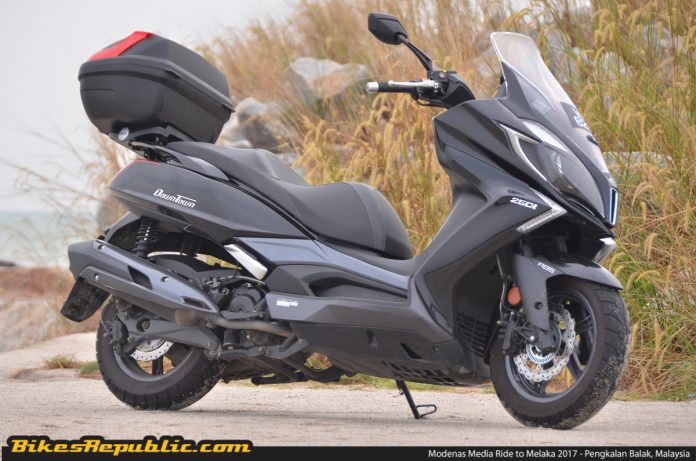 Great looking bike for executives wanting to trade their cars for bikes

Very perky engine, good for city riding

Comfortable seat, suitable for long distance rides as well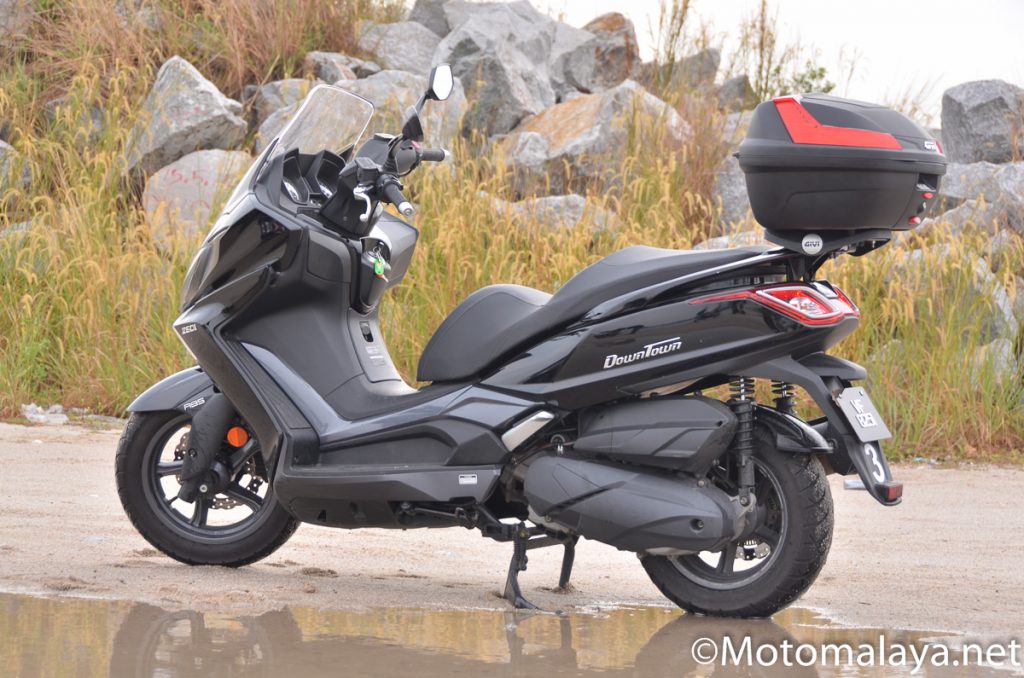 Launched last November together with the new Modenas Elegan 250 and Modenas Karisma 125, the Kymco Downtown 250i is the first model from the Taiwanese brand to be launched by Malaysia's distributor EMOS (Edaran Modenas Sdn Bhd). The Kymco Downtown is a perfect option for executives looking for an alternative mode of transport into bustling cities instead of going through the endless traffic jams in cars.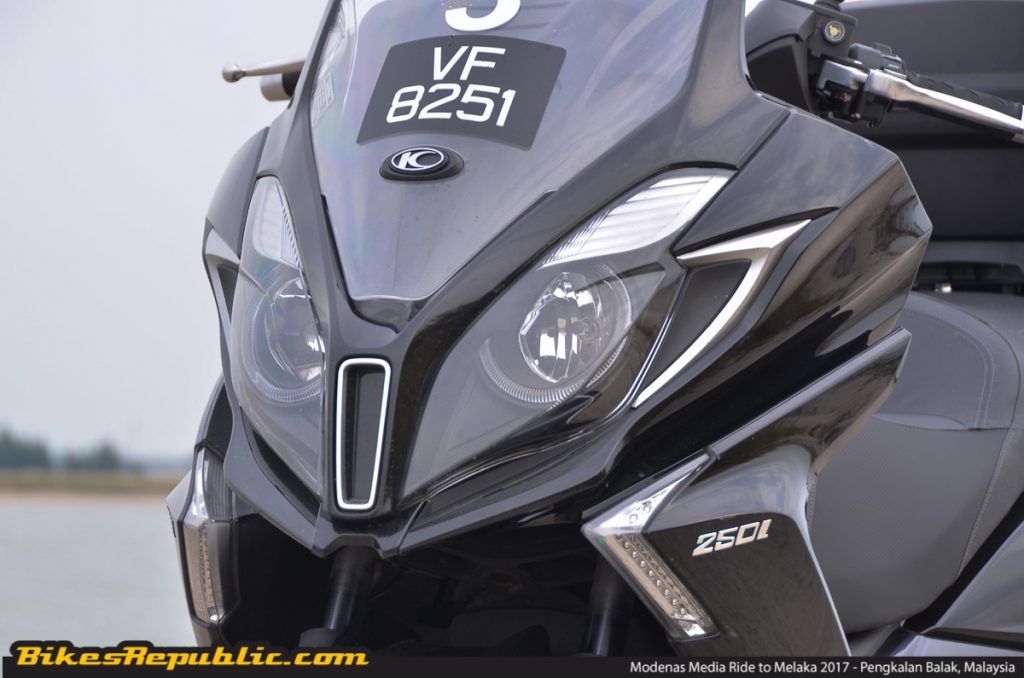 Based on the looks, the Downtown is wonderful to look at. The front fairing with its high output headlights is simply stunning. It reminded us a bit on the Kawasaki GTR1400 but the Kymco Downtown is actually a scooter. Any gentleman wearing a suit can just hop on the Downtown and head into Kuala Lumpur in style without having to worry about looking out-of-place. A white shirt with dark blue pants and jacket will go hand in hand with the Kymco Downtown 250i. The rear dual diamond-shaped taillight is actually automotive grade and comes with LED guide light. The taillight adds on to the executive look as compared to the one available on the Elegan 250.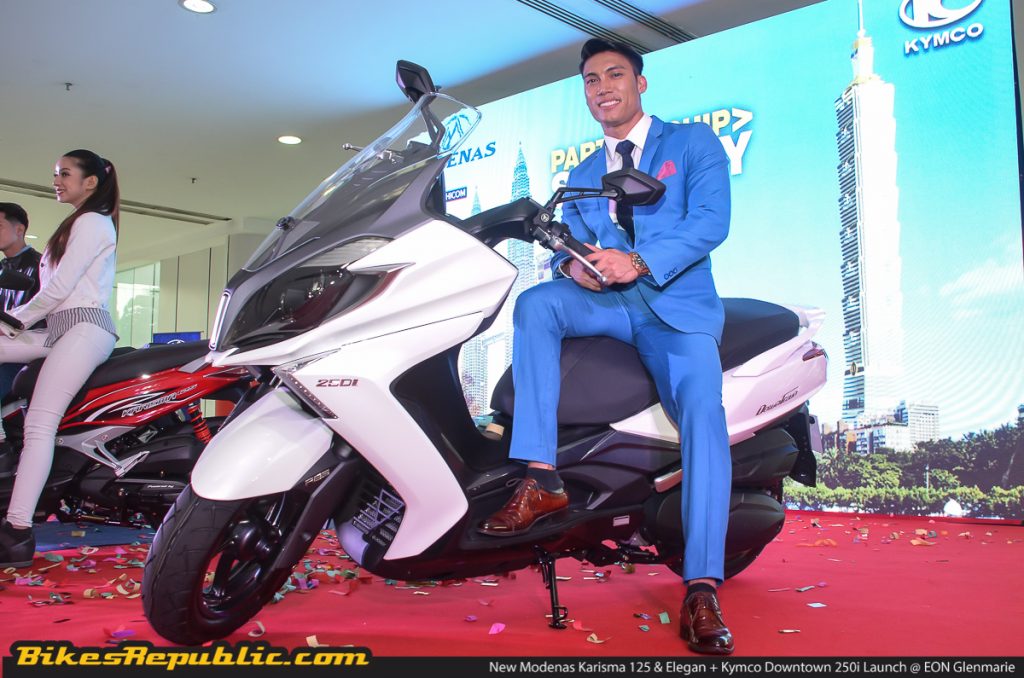 Sitting on the bike feels heavy at first but that feeling quickly went away went we opened the throttle. With its 4 stroke, single cylinder, liquid-cooled, 4 valves, DOHC engine, the 246cc power plant is more than enough to blast off between traffic lights. The acceleration is immediate but smooth thanks to its CVT automatic gear setup. Having 22.6hp and 23.1Nm of torque are more than enough to zip quickly around bustling towns and cruise the highways on weekend rides.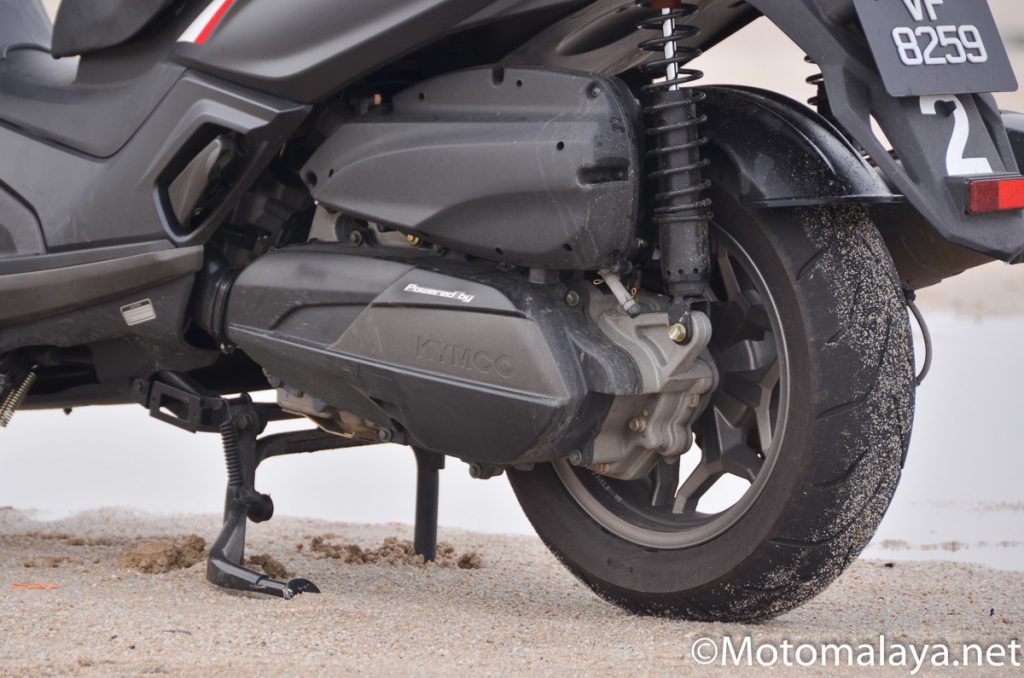 Brakes feel nice and give some confidence in steady stopping power especially with its ABS-equipped front 260mm floating brake disc with floating 3-piston caliper combined with a rear 240mm brake disc. Good road absorption from the suspension setup can be adjusted (rear suspension) up to five different positions to fit any rider's level of comfort.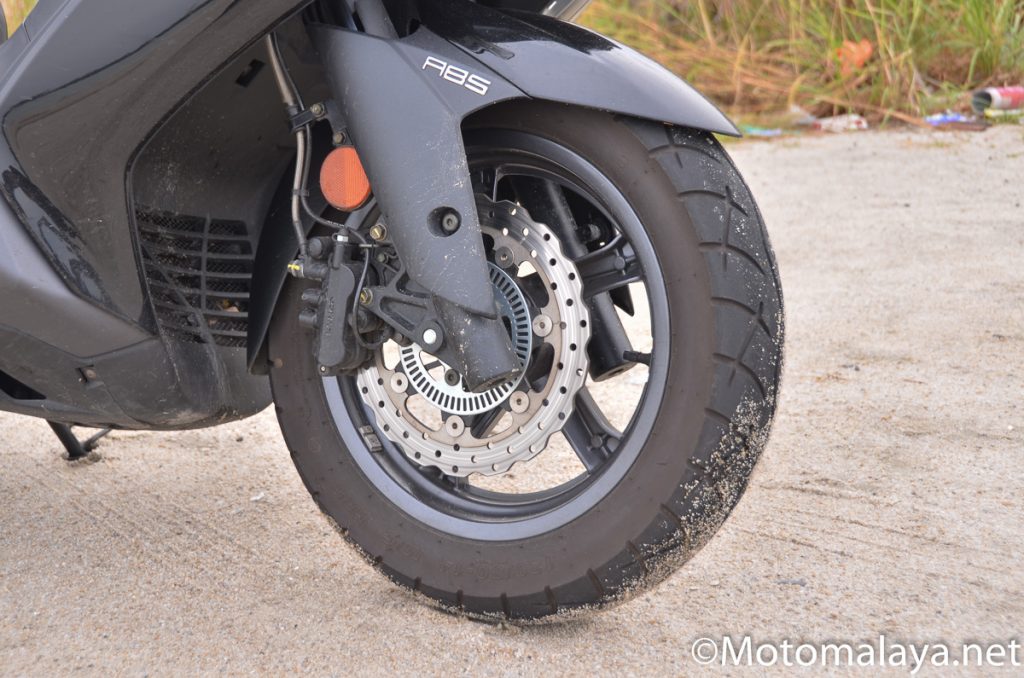 Talking about storage, the Downtown 250i has that in abundance. The huge (HUGE!) under seat storage alone can fit two decent-sized full-faced helmets. When riding, we bet that it can fit everything that you need to carry to the office such as a laptop or gym bag. Looking cool and practical are the main selling points of this scooter.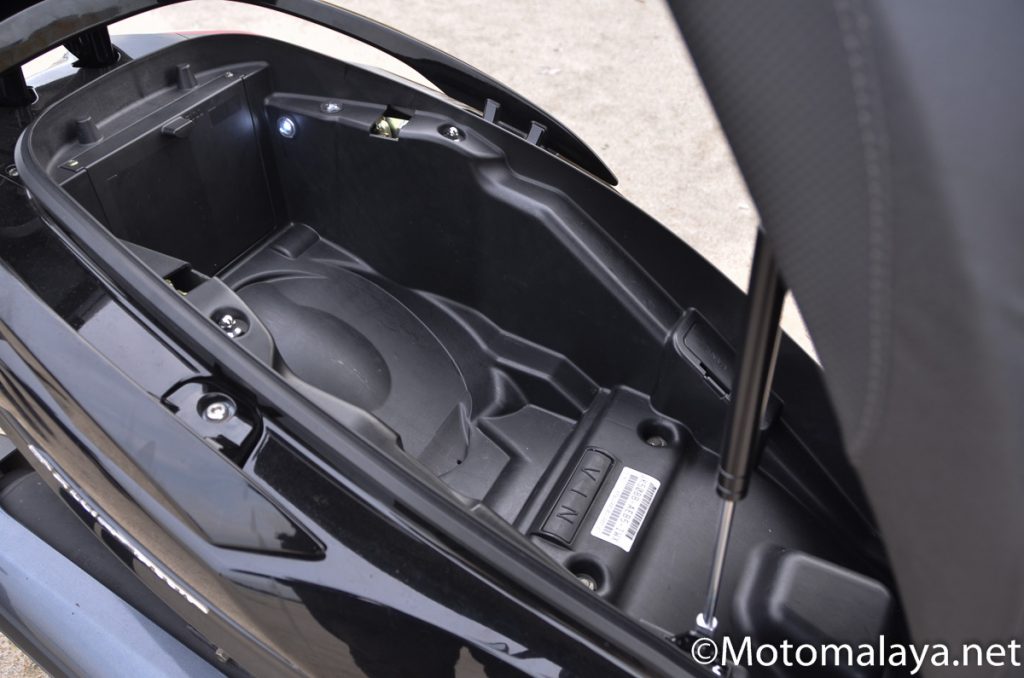 With a price of RM22,790 (basic price with GST), we might just consider buying one for ourselves. More details soon on the new Kymco Downtown 250i. Alternatively, you can CLICK HERE to read our article about the bike launch just a few months ago. Two words to sum up the Downtown 250i? PRACTICAL and STYLISH.