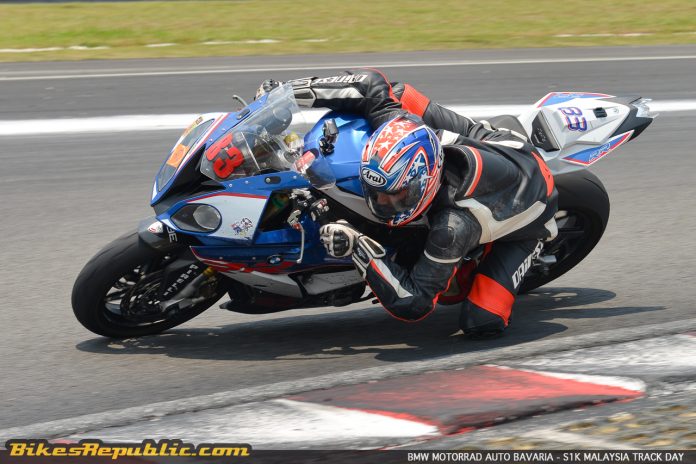 We've published many riding tips previously.

Here, we sum them up as 10 Steps to be a Better Rider.

Keep these tips in mind everytime you ride.
We've published a number of riding tips previously, from avoiding target fixation to braking to body positioning and so forth. To sum them all up, plus adding a few more, here are 10 steps to be a better rider.
Again, as we've mentioned many times before, you have to "check" your riding at all times not only to be able to go faster, but more importantly, to be safe. Being safe means you can continue to ride forever.
1. Be attentive
Don't daydream. Always evaluate your surroundings, speed and space. Be proactive in spotting potential danger – if you find yourself in close call situations all the time, it could pretty well mean that you're not on top of things.
2. Look further up the road
Not looking far enough could also be attributed to losing concentration. The human vision will default to a view of just a few centimetres in front when a person doesn't focus on anything in particular. When that happens, reaction time is increased. Additionally, peripheral vision is reduced, and you can't spot that car swerving into your lane quickly enough.  So, keep your eyes up and look ahead as far as possible while continuously scanning to keep your vision and mind active.
3. Maintain a wide vision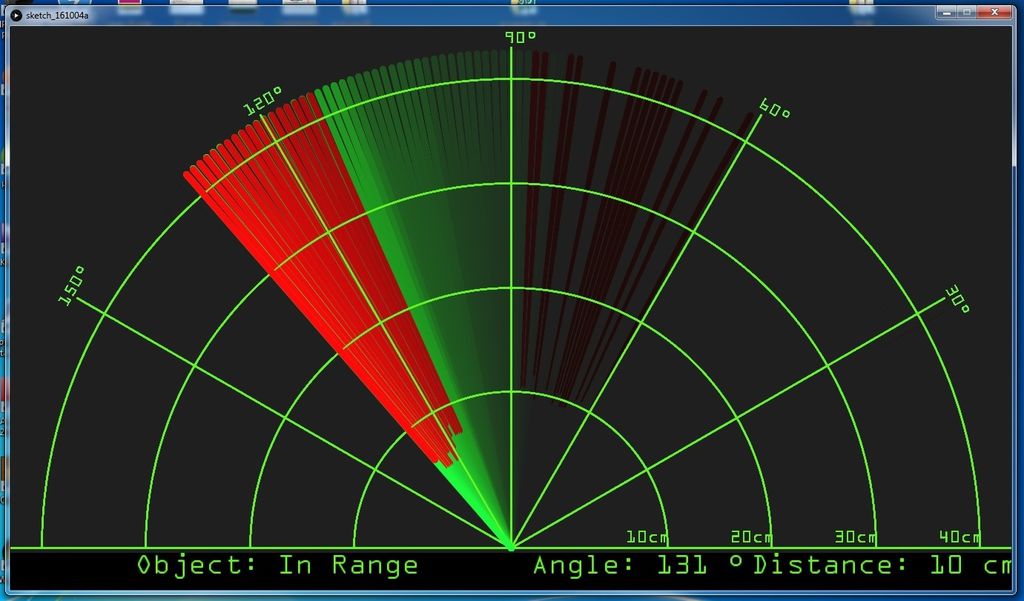 As we mentioned above, keep your vision wide by scanning the road back and forth – imagine a forward-looking radar. A wide vision helps to slow things down at any given speed. Sure, zeroing down your vision is fun at speed, but you'll feel overwhelmed when something unexpected occurs. Keeping your vision wide also avoids from getting surprised from the sides. Finally, a wide vision helps to avoid target fixation as it allows you to spot a route of escape.
4. Body positioning
Seat yourself back a bit by leaving 2.5 cm (1 inch) between the tank and your crotch. You will feel that the steering is lighter, and your upper body will have a more natural bend. Being natural results in better comfort too. Remember to clamp the sides of the fuel tank with your knees and inner thighs to free up the torso. And keep ride with the balls of your feet on the footpegs.
5. Relax!
There are still too many riding with straight arms. Keep them loose. Loosening up the arms loosens up your grip on the handlebar, besides your torso, shoulders, neck and back. The benefits are increased comfort, the bike handles better, and more control. The bike handles better because you allow it to do what it's supposed to. Riding tense means you're fighting the bike.
6. Be smooth
Notice how smooth professional riders transition from accelerating to braking to turning and back to accelerating? Being smooth avoids feeding extra forces into the bike which causes instability. Being smooth also means that you're not cramming too many inputs at one go for example, grabbing the brake while downshifting and turning. Here's a little secret: A smooth rider isn't afraid of worn tyres or slick road conditions.
7. Ride in the rain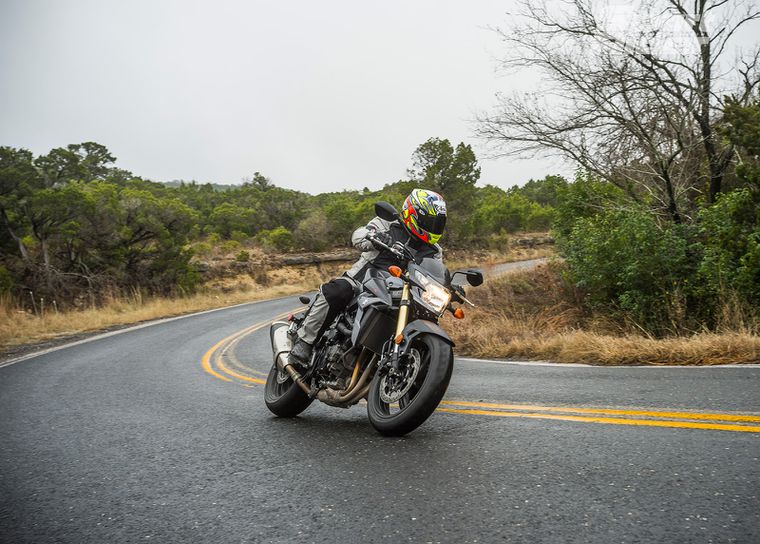 Speaking of slick road conditions, riding in the rain teaches you the necessity of being relaxed and smooth with your controls. Besides that, you'll also discover how much your bike and tyres are capable of. All our Editors love riding in the rain!
8. Practice your braking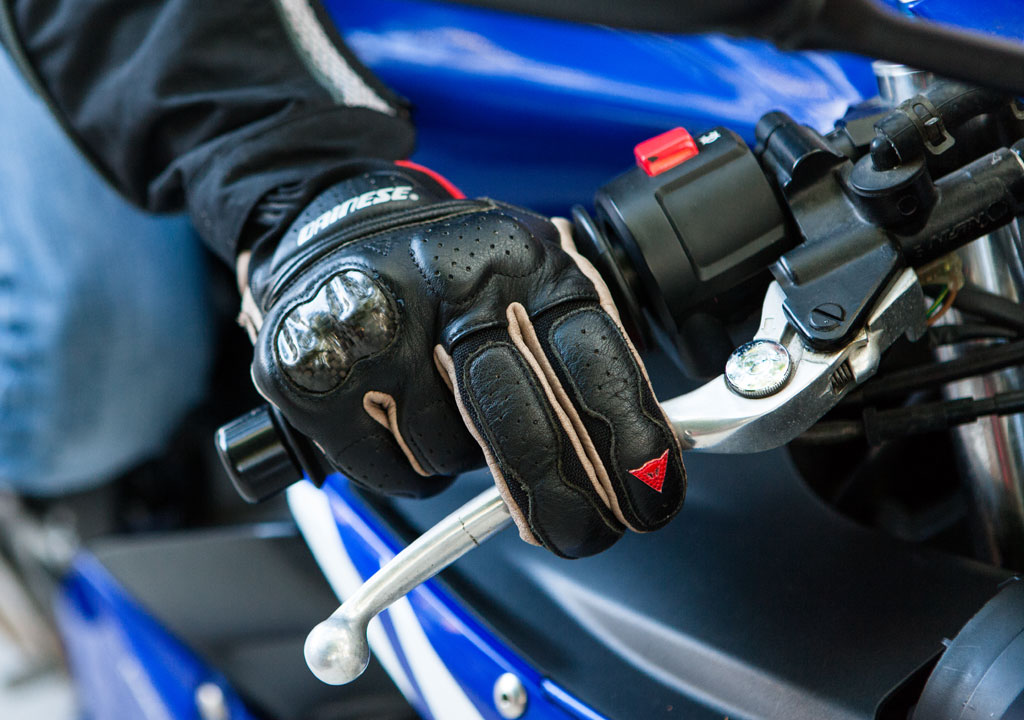 We've written about this before: Don't treat your brakes as an on/off switch. Instead, find an empty road or parking lot and practice your braking technique. Find how much pressure you need to slow the bike down to a desired speed. Discover how much distance you need to bring the bike to a complete stop from certain speeds. Find how much pressure it takes to trigger the ABS and how it feels when the system activates. Learn to steer the bike when ABS triggers. Know how the bike feels like when a tyre skids. Don't forget to practice trail braking, too. Last but not least, clamp your knees on the tank when you brake and leave your arms loose.
9. Ride a dirt bike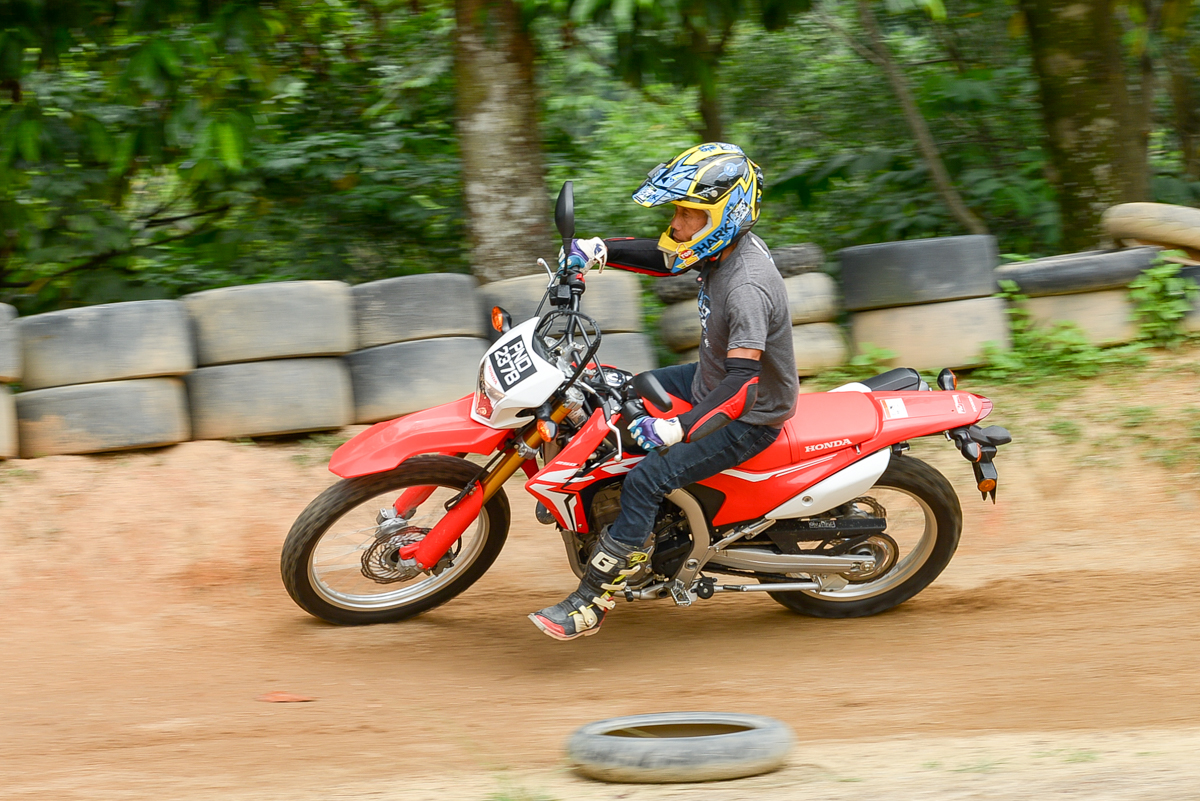 We can't stress this enough. Riding a dirt bike teaches you the real basics of throttle control, braking, body positioning, rider inputs, traction and everything else you can shake a stick at it. We understand that many are concerned about safety when riding in the dirt, but guess what, you don't have to jump like Gabit Saleh in order to ride in the dirt. Just go to Most Fun Gym or Moto Maniac and ask to practice on a flat piece of ground. (That's what we do.) You'll be surprised how much better you can after that!
10. Enrol in an advanced riding school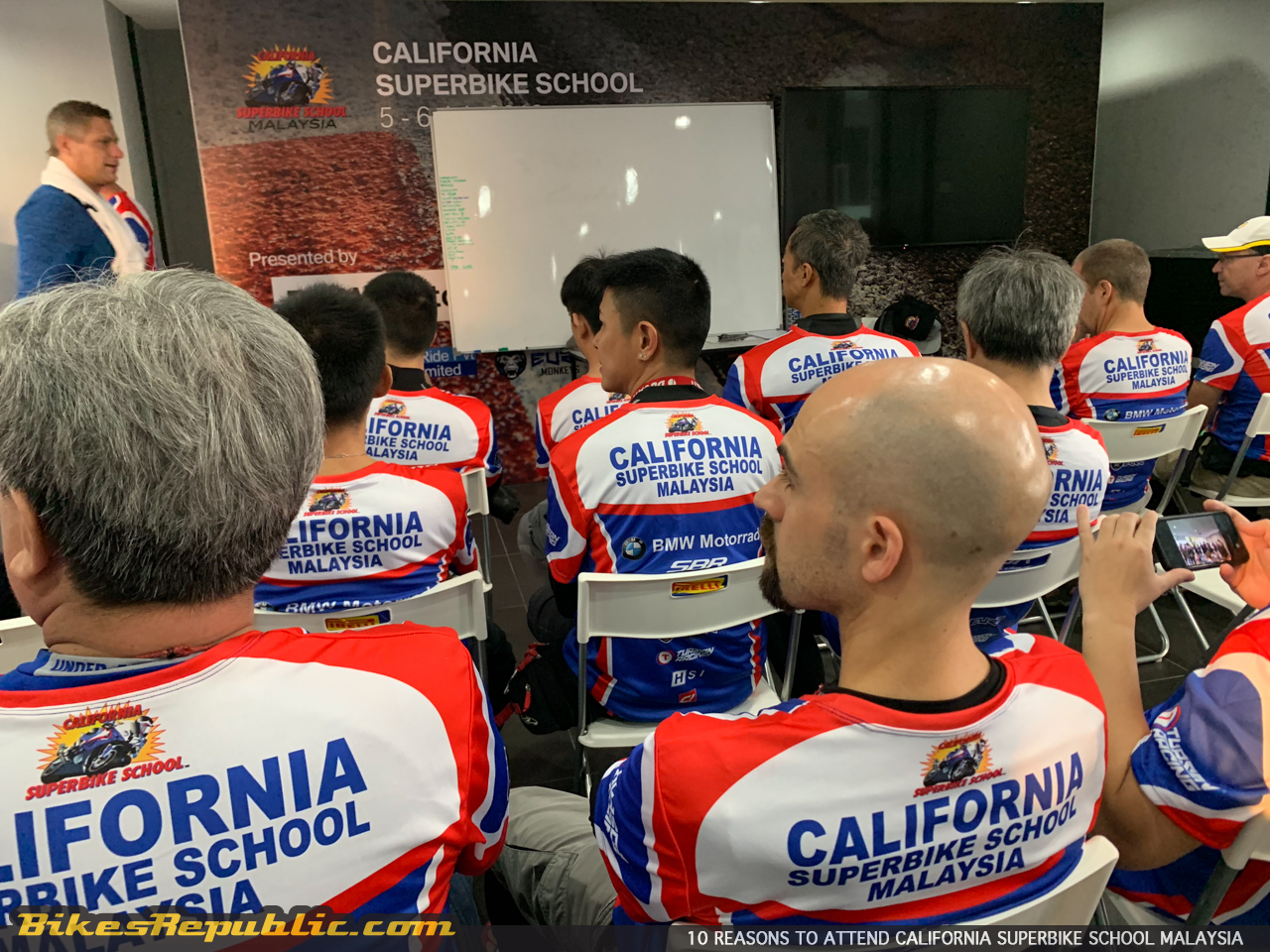 This goes without saying. We think probably less than 1% have done so and that's what contributes to the exceptionally high number of motorcycle accidents in Malaysia (among other causes). There are so many to choose from that could fit your budget and type of bike you ride.
BONUS
Attend a trackday. You don't have pressure yourself into riding at Azlan Shah's pace. Who said you have to, by the way? Go to the track and have fun riding around in a controlled environment while you practice your skills. You can even make new friends who are faster and lead you around the track.