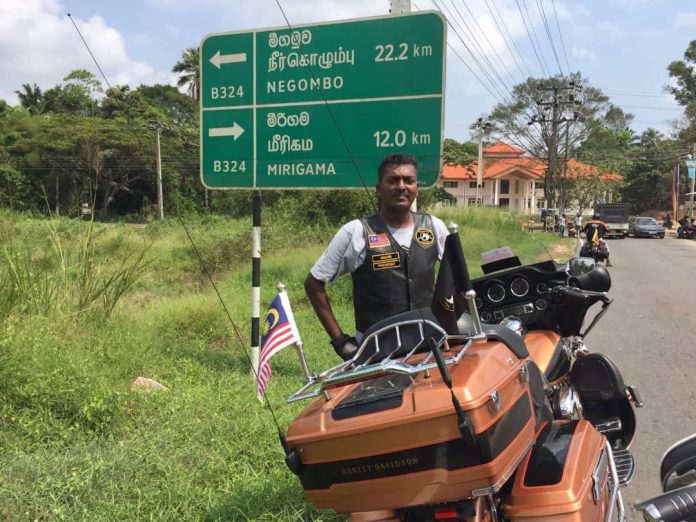 We had a chat with Dato' Anand, the President of Shadowfax MC.

The group is active in riding and performing charities in Malaysia and overseas.

There are further plans to ride in Japan and to London on their own Harleys.
One thing interesting aspect about motorcycling is meeting people from all aspects of life. We met up with Dato' Anand, the President of Shadowfax MC for a chat.
The group consists of Harley-Davidson owners only and is very active in riding and performing charity work around Malaysia and overseas.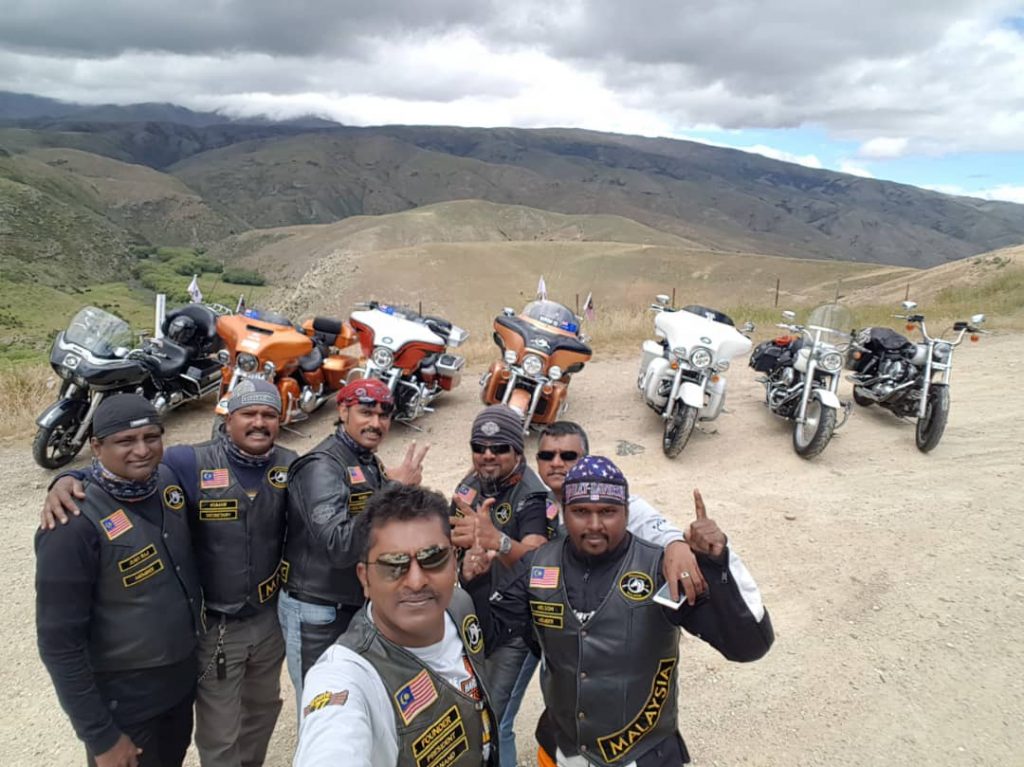 BikesRepublic.com:You own many Harley-Davdison motorcycles, and you took delivery of a 115thAnniversary CVO Limited (the exclusive version of the Electra Glide Ultra Limited) recently. What other bikes do you have?
Dato' Anand:I have a 105thAnniversary Electra Glide, 110thAnniversary Road King, the 115thAnniversary CVO and a Honda Gold Wing.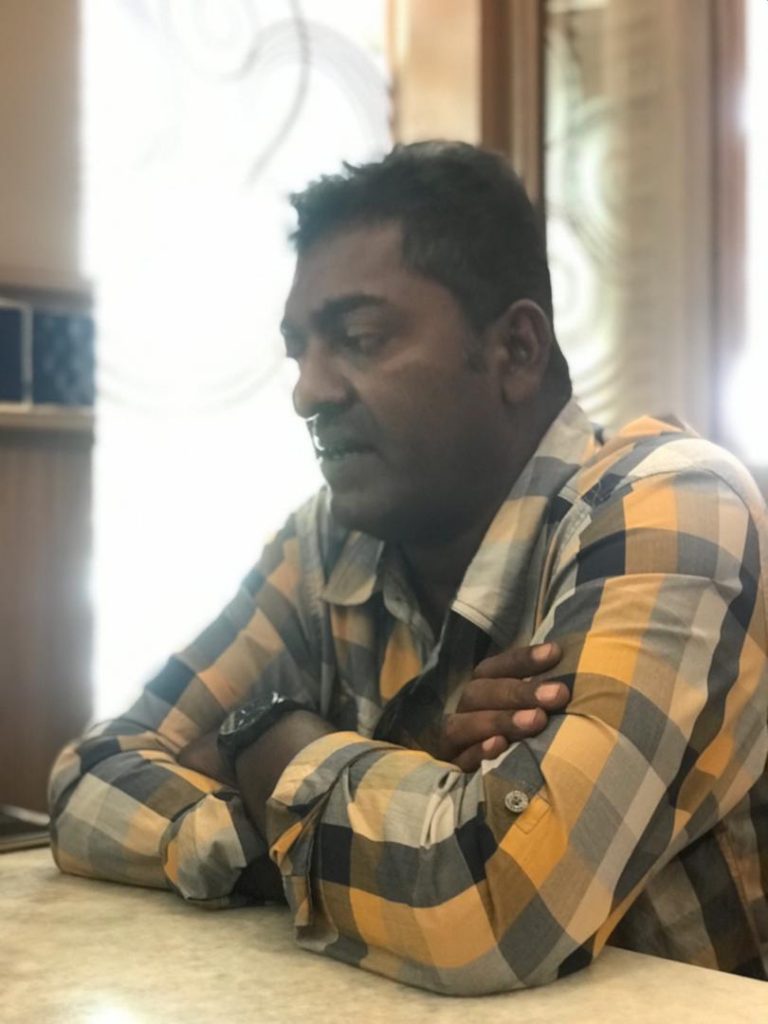 BikesRepublic.com:When did you start riding Harleys?
Dato' Anand:I started in 2007 on an Ultra.
BikesRepublic.com:What got you interested in Harley-Davidson motorcycles?
Dato' Anand:Harleys is about style and presence. It's a recognized brand worldwide. I loved Harleys since I was young but couldn't afford one yet. I rode a Kawasaki back then. But later I was the first customer when Harley was at Naza.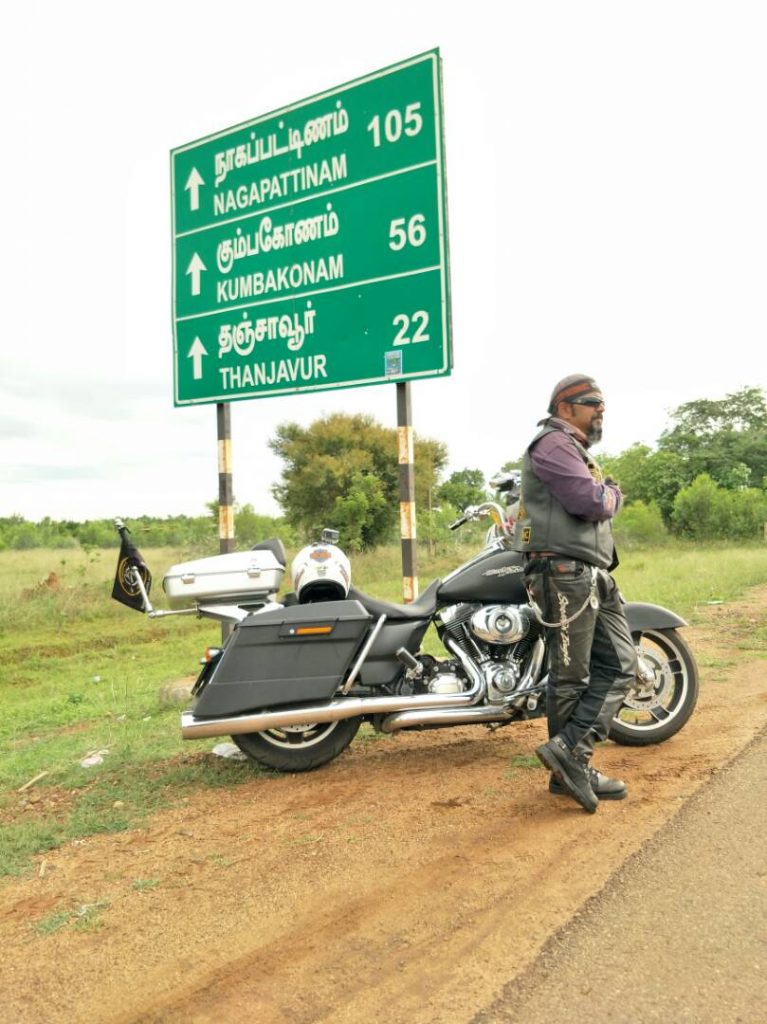 That was the 105thAnniversary Electra Glide. I paid for the bike when I was in Sabah while doing a charity for the China earthquake.
When Harley-Davidson came over to Gasket Alley (Didi Resources) 15 years later, I wanted to be the first CVO owner. I'm now looking forward to the next 4 years (2023 for the 120thAnniversary). Am thinking of getting two anniversary bikes, but after that (grimaces and gestured "no more".)
It's because I have too many bikes. Look at my Road King in the workshop now. I only rode from my house to Hard Rock Café and back. I use the other two bikes for overseas rides.
I did a Merdeka ride two years ago, from KL to India. We passed six countries: Malaysia, Thailand, Myanmar, Bhutan, Nepal and finally India.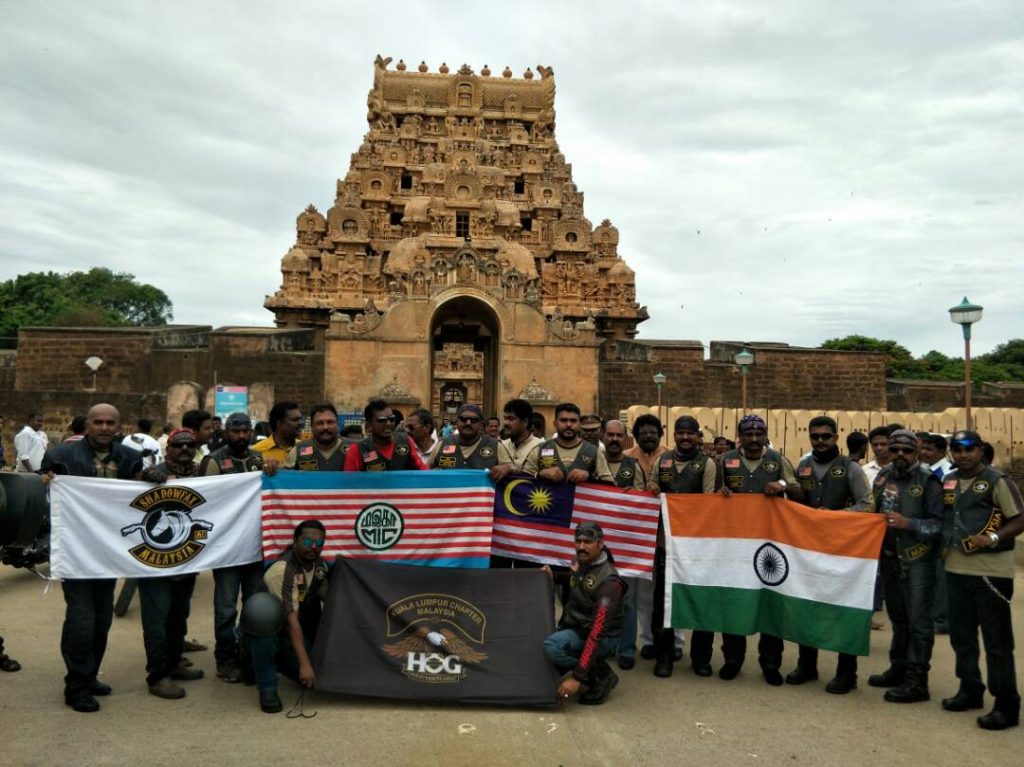 We also rode in New Zealand.
The difference here is that we ship over our own bikes, rather than flying in and renting from there. Our trademark is to bring our own bikes.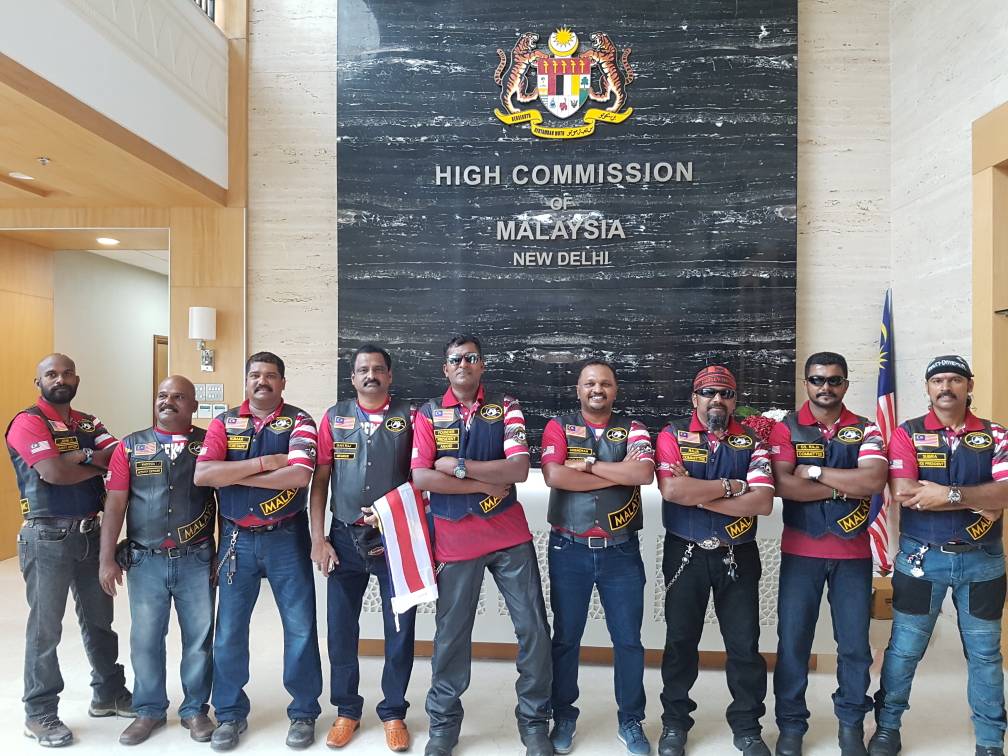 I only rent my bikes in the US. Whereas we used our own bikes all the way to Sri Lanka, and Kunming in China. We've done Laos, Cambodia, Vietnam.
Next, we will head to Japan in May.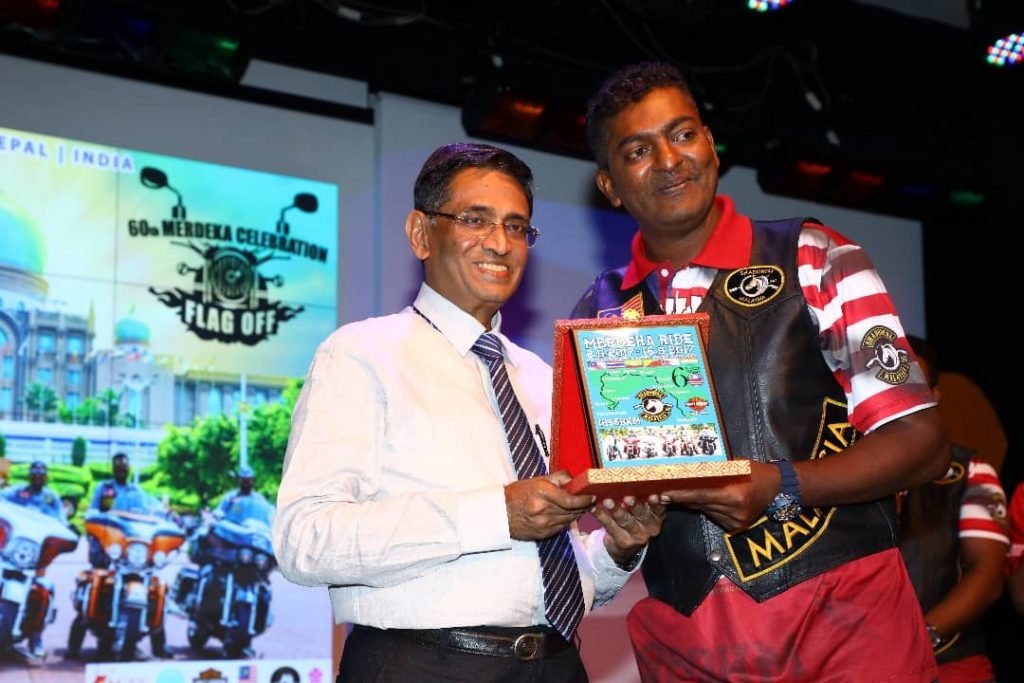 Phuket Bike Week is normal, we've also gone to the Tachileik Bike Week in Myanmar. I brought the HDPJ Chapter there in Myanmar.
BikesRepublic.com:How many members do you have in your club?
Dato' Anand:I've 23 members in our club. Everyone is active but usually only 10 will ride overseas. Others have their commitments and time constraints, so we understand. To us, family is the most important.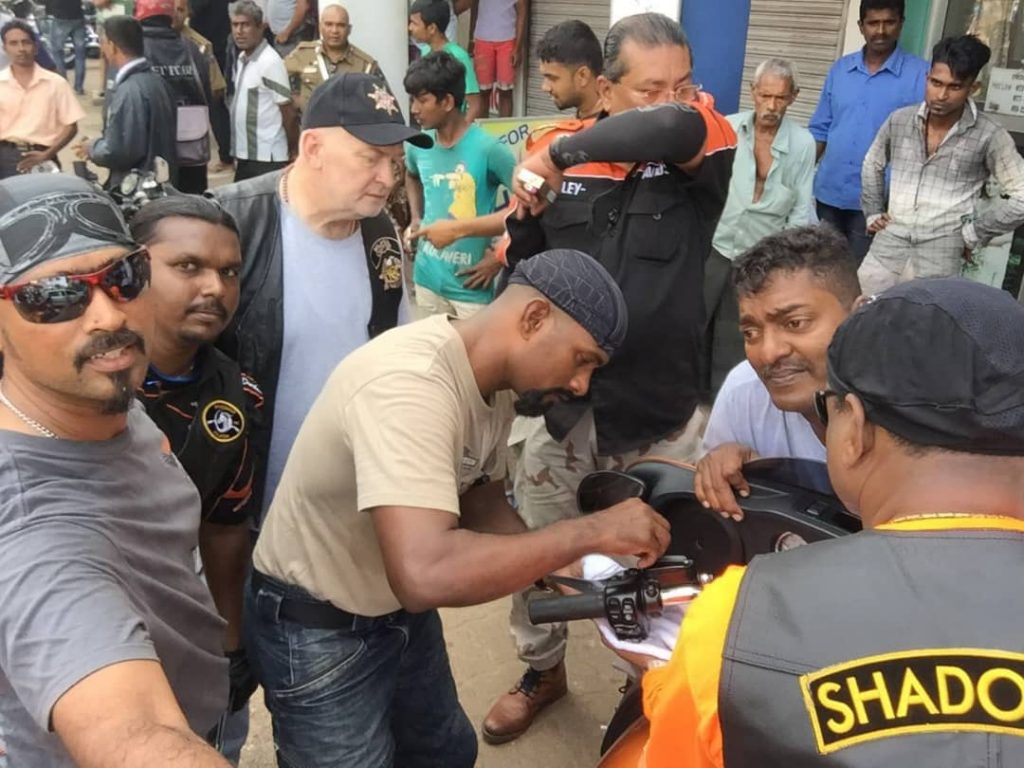 BikesRepublic.com:What is the main mission of Shadowfax?
Dato' Anand:We concentrate on doing charities. We look for those in need a provide our support. For example, a child needs money for school, we support. We should always do something good, give back to the community.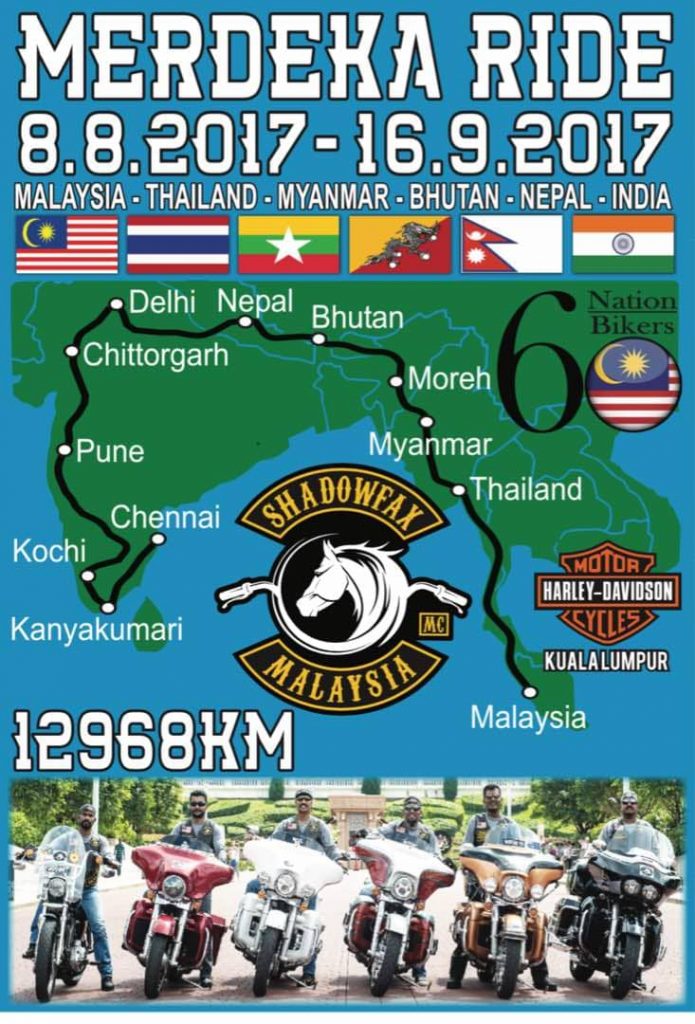 BikesRepublic.com:What activities are you planning for this year?
Dato' Anand:The other one is the ride in Japan. No one from Malaysia brought their own bike there to ride. Renting a bike overseas isn't as nice as riding your own bike. We hold overseas rides annually.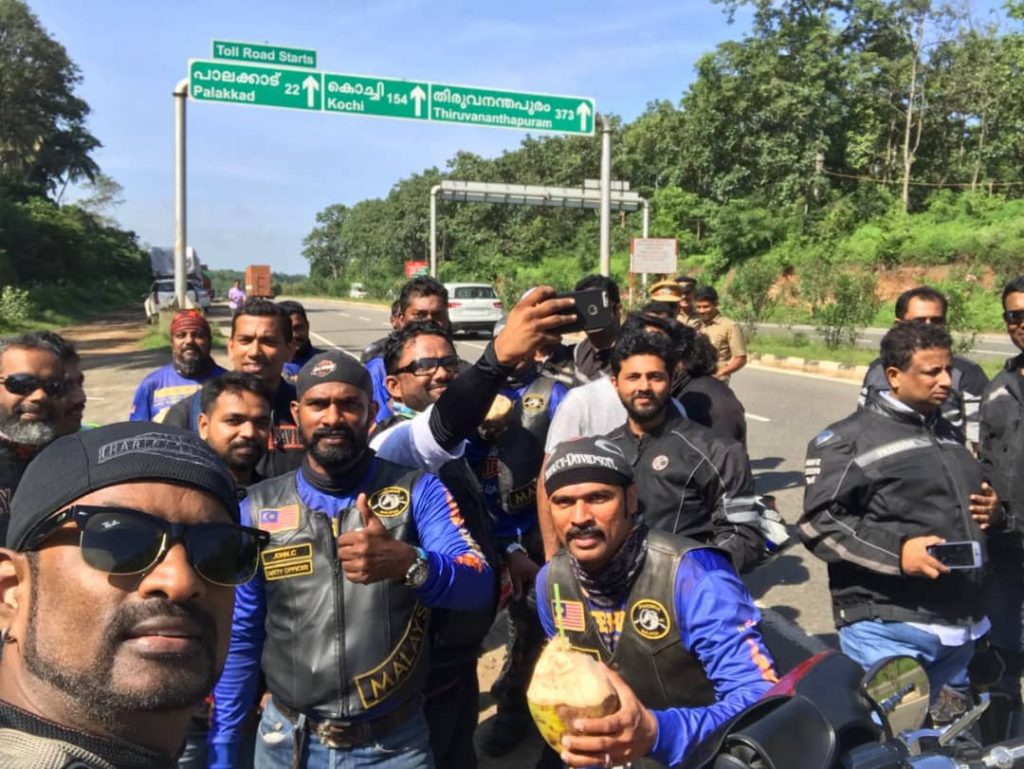 For example, we went to Myanmar last year and completed almost 6000 km.
We are planning to hold a Merdeka ride from KL to London next year. We'll meet with the Malaysian Ambassador there and hold the celebrations at the embassy.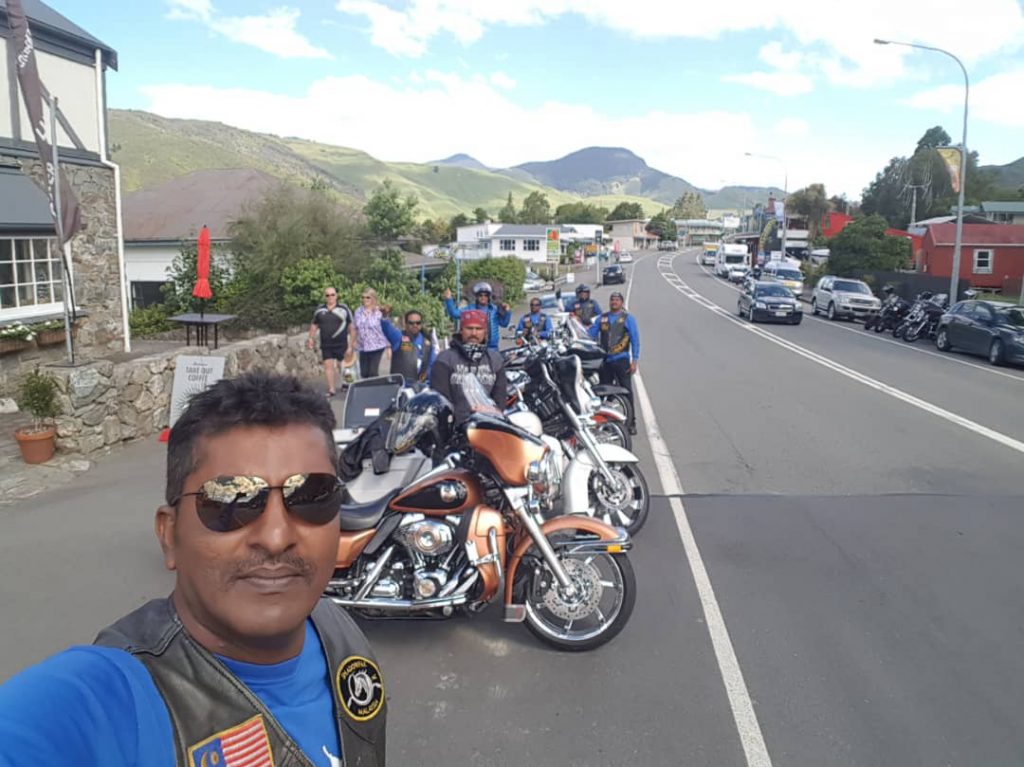 Of course, we have short weekend rides for some breakfast or tea.
Besides that, we support all the local bike weeks. So next weekend (10-11thMarch) is the Terengganu Bike Week. There'll be plenty of riding in March. There's the Danok Bike Week, opening of the Penang branch on the 16th.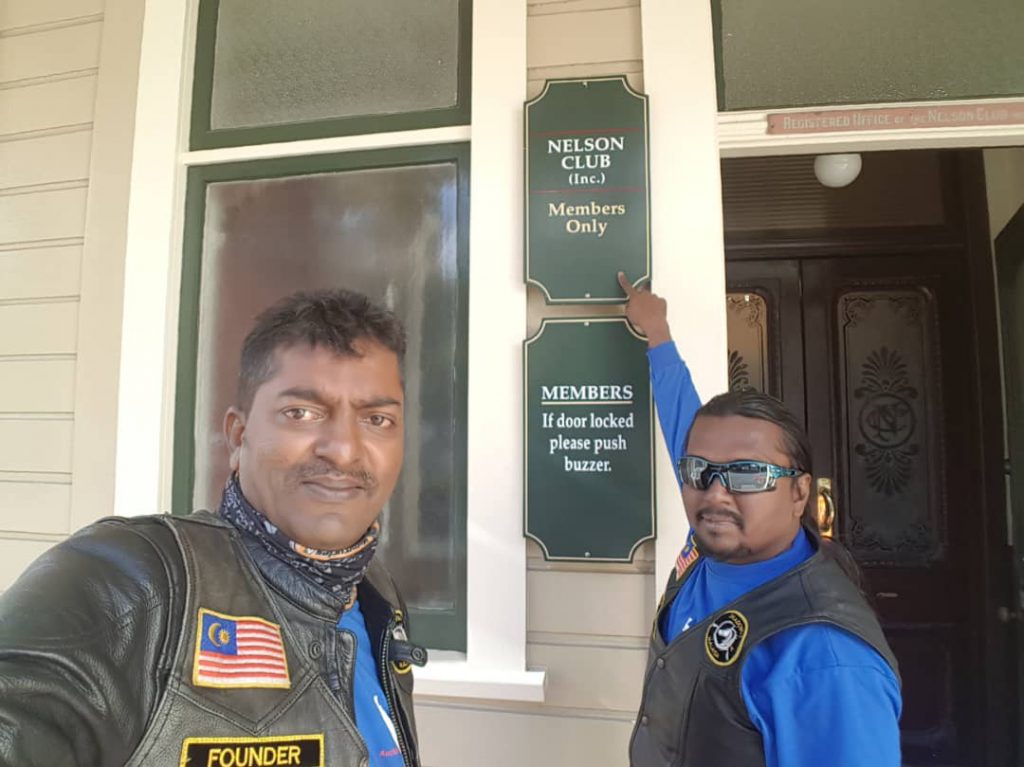 BikesRepublic.com:What do you think of Harley-Davidson of Petaling Jaya, so far?
Dato' Anand:HDPJ is very good so far. Good service from the staff, service crew.
BikesRepublic.com:How has HDPJ been supportive to you and your club?
Dato' Anand: We've not asked anything from HDPJ so far, but they should support the KL-London ride. The previous dealership supported tyres and servicing for our ride to India. It's because we are promoting HDPJ and Harley-Davidson motorcycles. We're riding our bikes all the way there.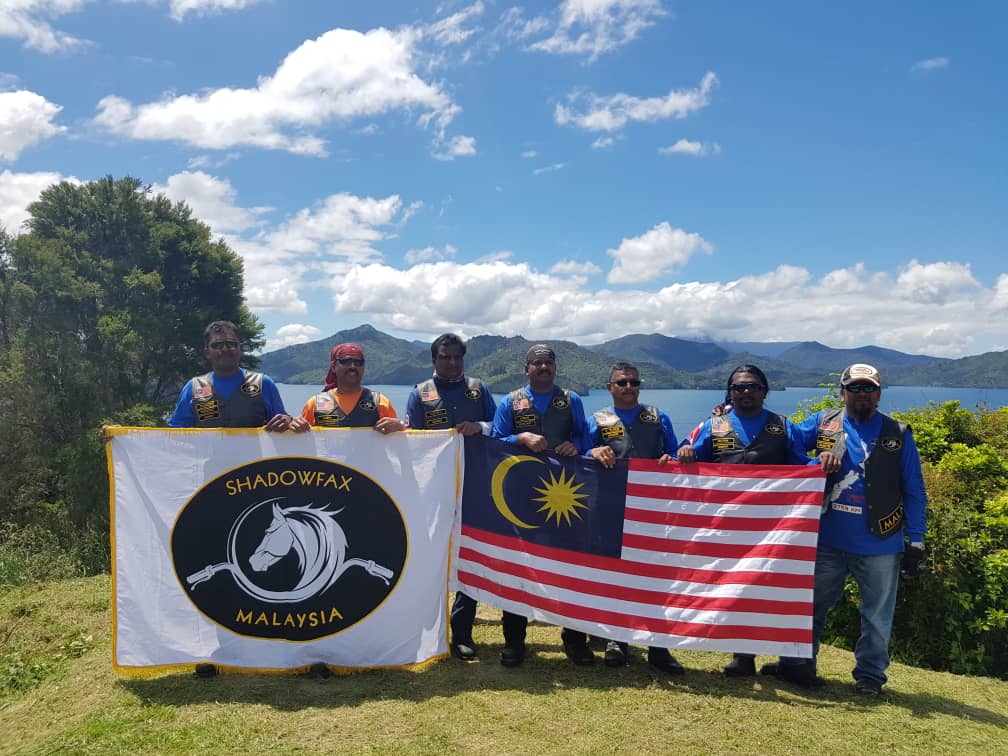 We're not asking for money, just tyres and servicing.
Anyway, I'd like to say that Shadowfax has proven that Harley-Davidsons can be ridden through rough situations. Everyone said, "Cannot, only BMW can." But we proved it with the touring models. We rode for 12,700 km and earned an entry in the Malaysian Book of Record.
So far, no Malaysian has ridden to London on a Harley.
PICTURE GALLERY