HI-REV has officially launched their entire racing line-up for 2018.

A total of 13 bikes and two cars will be competing in different racing series from the Malaysian Cub Prix, Malaysia Superbike Championship, and many more.

HI-REV also introduced their latest premium performance lubricant which is the TorQe Pro Fully Synthetic 5W40.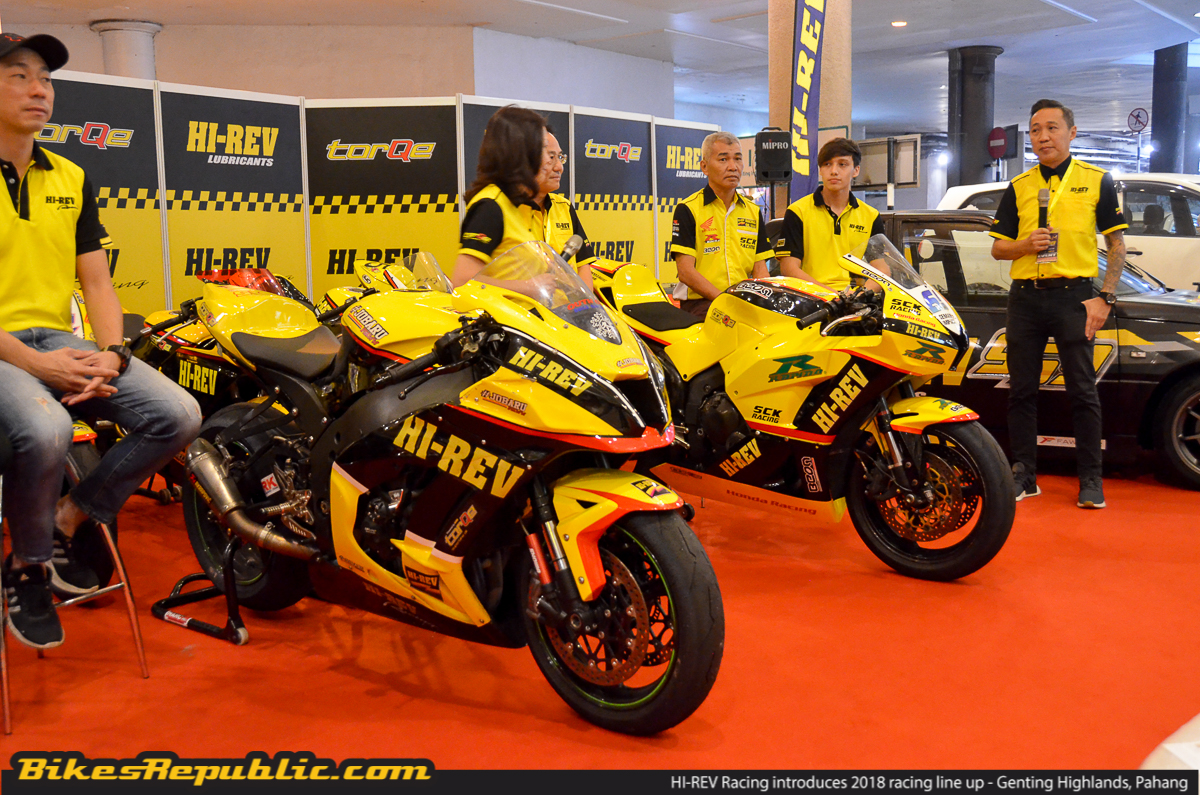 HI-REV Racing has officially unveiled their 2018 satellite teams which will be competing in a number of different racing series for both two and four wheels. The unveiling was done at Genting Highlands where the race machines from different racing teams were also introduced.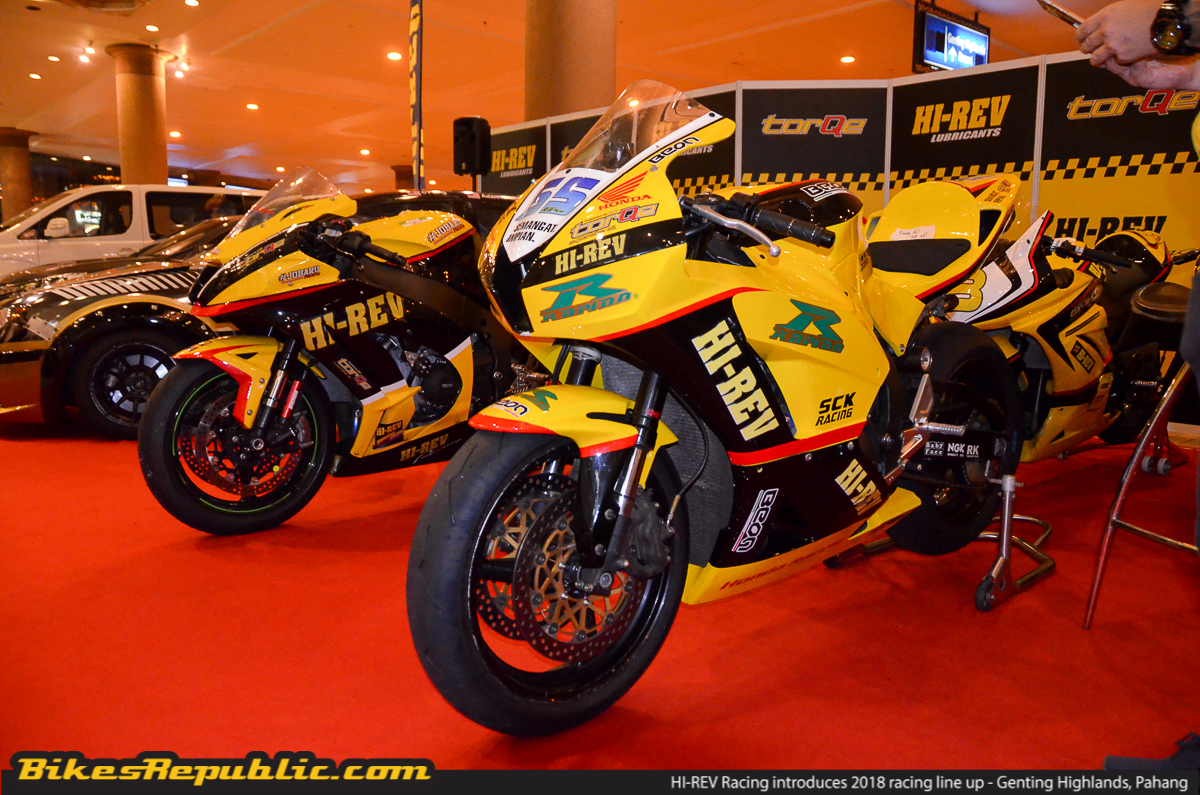 This time around, three racing squads will showcase what they're made of with an army of 13 bikes and two race cars. The HI-REV SCK Racing Team, HI-REV JOBARU PIAWW Racing Team, and HI-REV Dream Chaser Racing Team will represent HI-REV this year at racing events such as:
Malaysian Cub Prix
Asia Road Racing Championship (ARRC)
Malaysia Superbike Championship (MSC)
MSF Superbikes
MSF Racing Series
King of 2T
Malaysia Championship Series (MCS)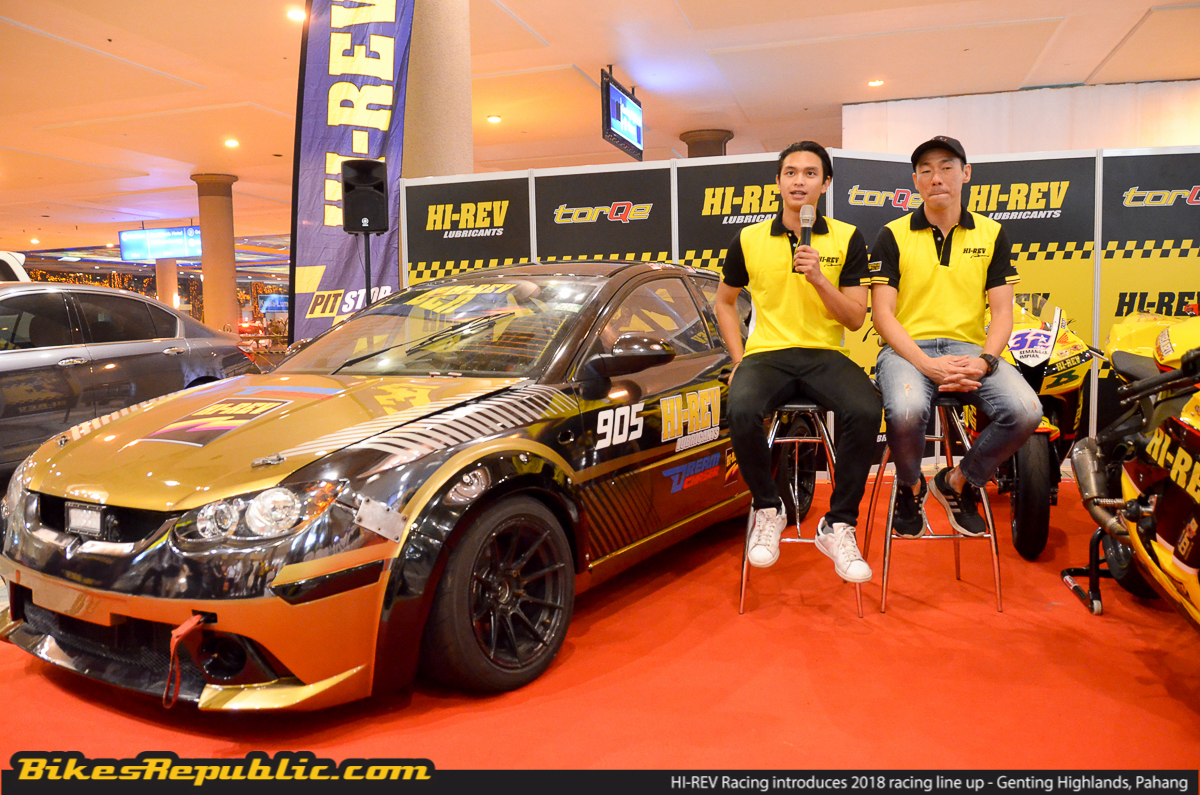 In ARRC 2018, the SCK Rapido HI-REV Honda Racing Team started the season with an amazing result after finishing the opening race in first place in the Underbone 150 category back in March. The result was then repeated again in Japan a couple of months ago and they're hoping to continue this very impressive trend.
Their success this season foreshadows a great rest of the season and their overall effort last year where they won three out of six races in the Underbone 150 category shows that they have the skills, performance, and resources required to fight with the best.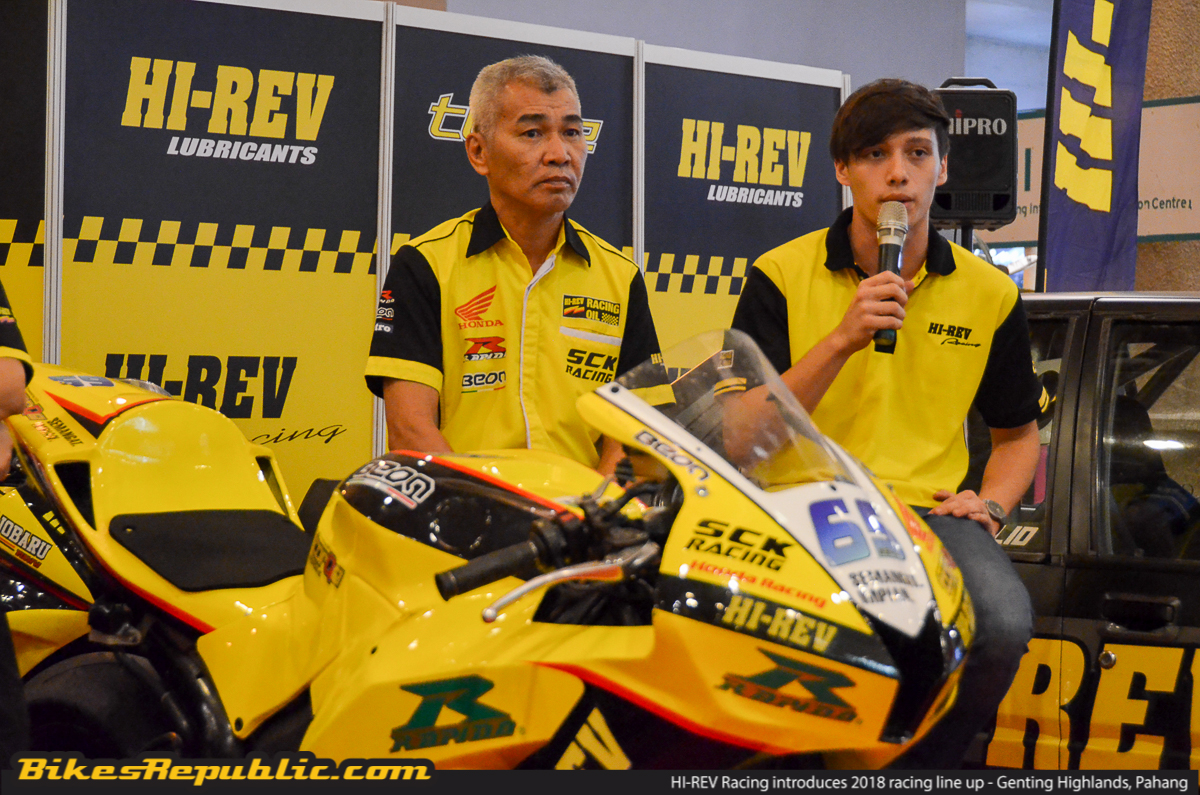 As for the Malaysia Superbike Championship, their involvement in the Super 250, Supersport, and Superstock categories has made quite a name for themselves having collected several podiums and wins. As of now, their riders are currently second in Super 250 and first as well as third in Supersport.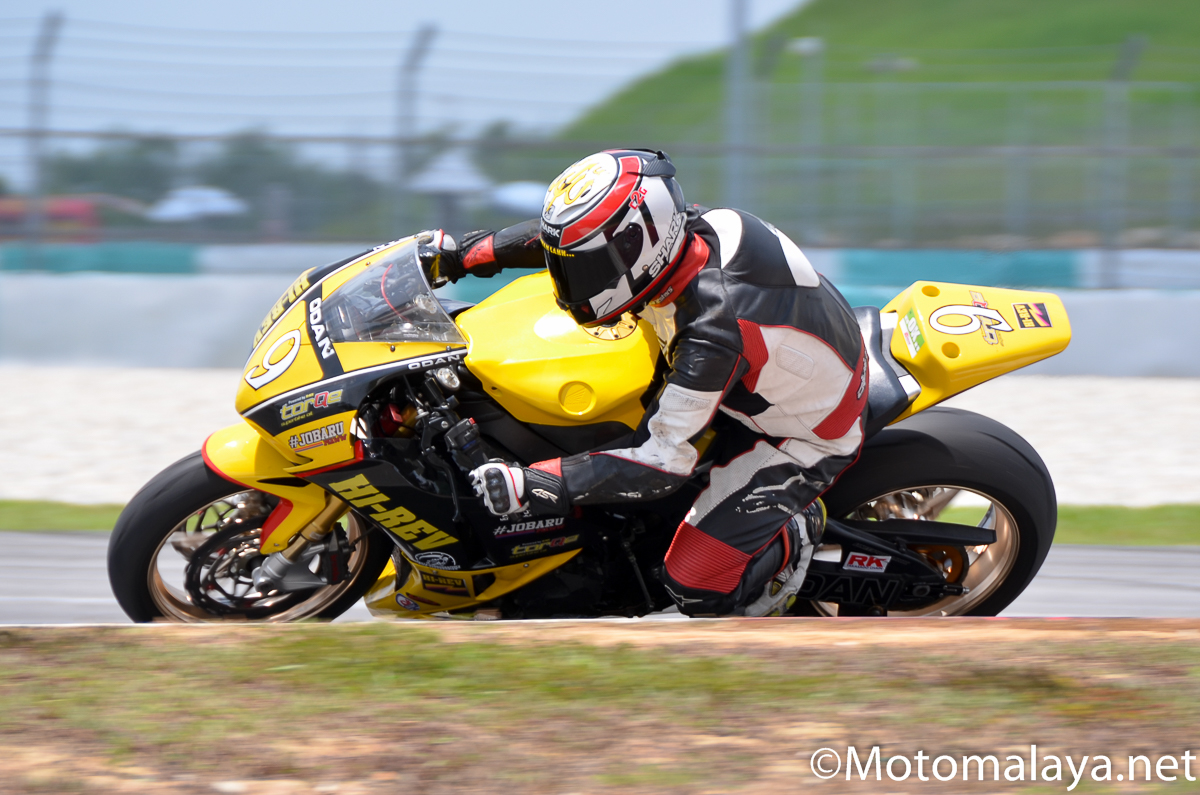 HI-REV also took the opportunity to launch their latest flagship premium performance lubricant for high-performance cars which is the TorQe PRO Premium Motor Oil. This fully synthetic oil is a unique blend of PAO with the brand's Ester Plus technology which provides the highest levels of performance when it comes to engine lubrication.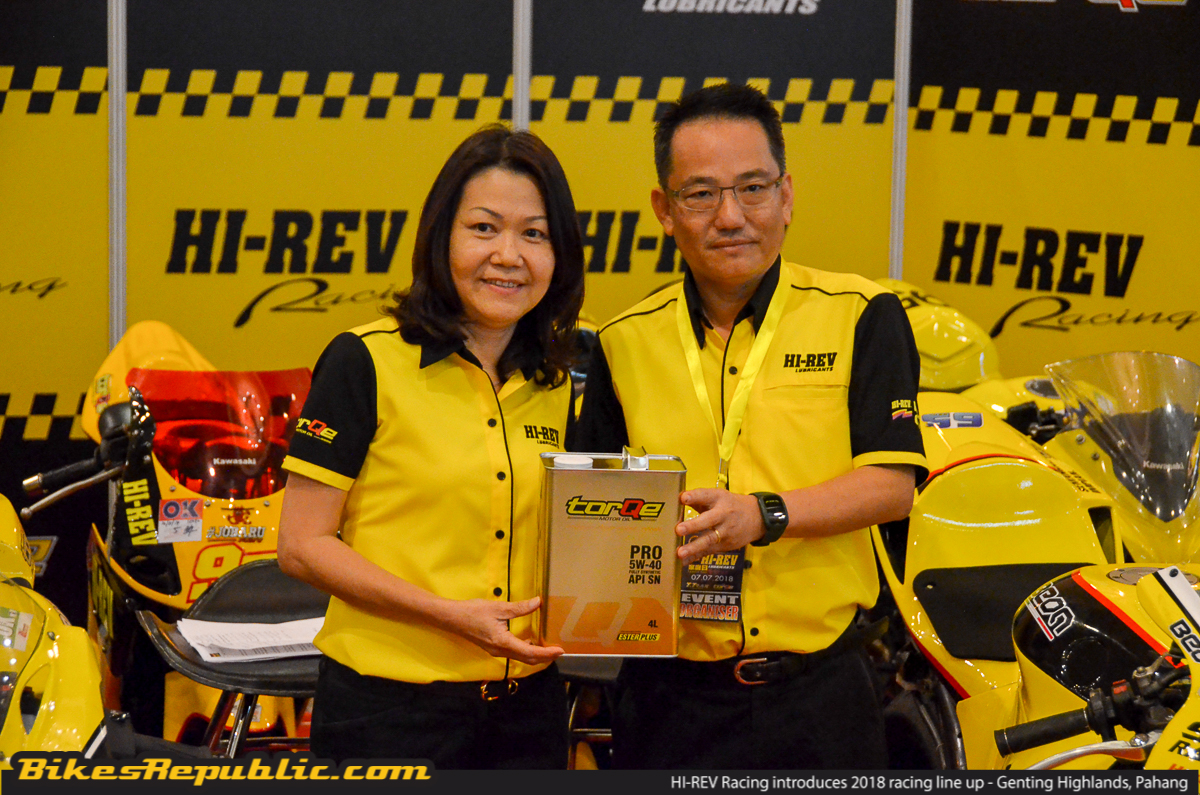 TorQe engine oil is also able to offer superior protection against thermal stress even from high-powered engines used on the road and the track. As of now, only the TorQe Pro Fully Synthetic 5W40 is introduced and will be available at all authorised dealers in August at a price of RM280 for every four-litre can.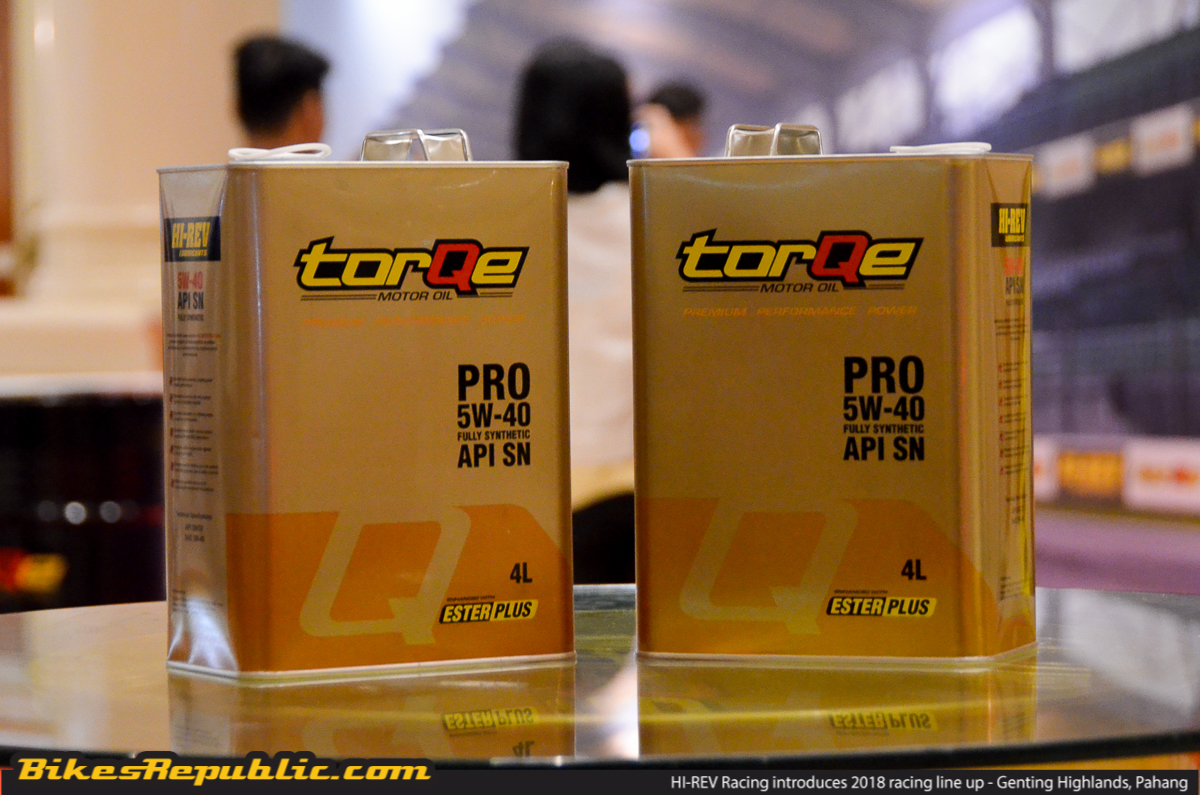 To know more about HI-REV, head over to www.facebook.com/hirevjunction.