Inspired by the romantic era of American aviation of the 60s, the B-Rocket was commissioned by French watchmaker Bell & Ross to coincide with their new line of timepieces.
Based on the Harley-Davidson FXS Softail Blackline, the B-Rocket concept was built by British motorcycle customiser Shaw Speed & Custom.
This is the second time both companies worked together to produce such two-wheeled machines. Back in 2009, they had collaborated to roll out the Nescafe Racer.
Apart from aviation, the B-Rocket also features cues from the Bonneville Salt Flats speed machines. The rider sits inclined forward while being fully supported from shin to chin by the bike on padded surfaces.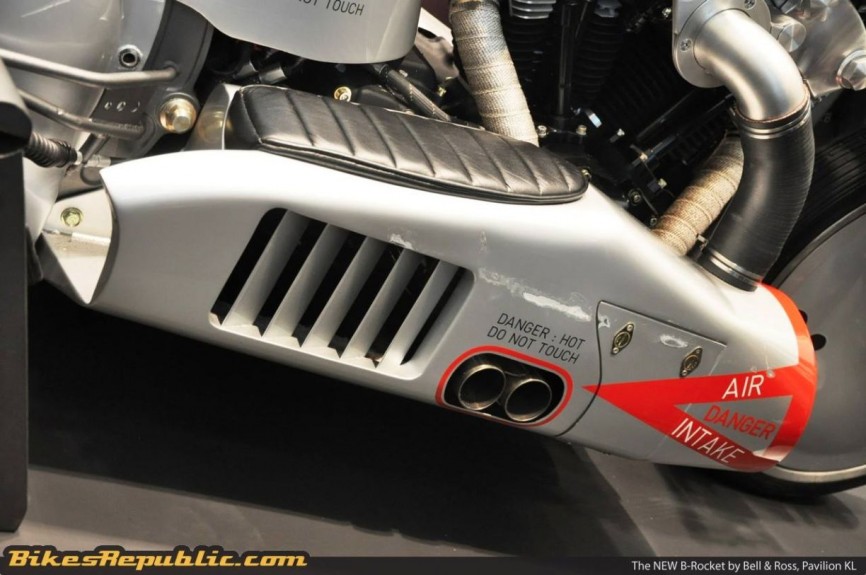 Controls are just nicely set to the rider's sitting position so he can stay tucked in behind the cockpit canopy derived cowling which comes complete with the target marker.
Other aviation inspirations includes aerodynamic vertical control surfaces on the front forks and a horizontal piece at the back or tail of the B-Rocker that acts at the stabiliser.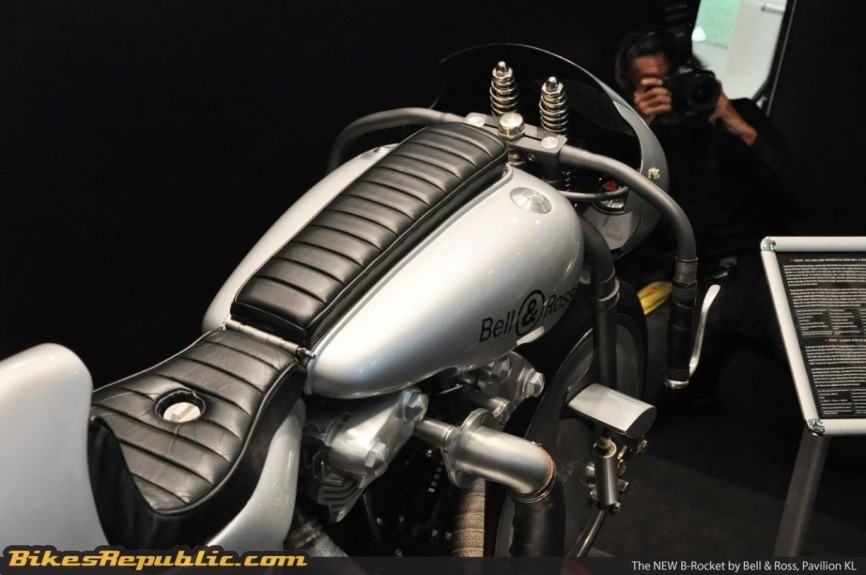 The two " jet engine intake" side-pods may look redundant at first but both are actual working parts of the bike. Apart from holding the rider's legs, the pod's opening houses air filters that cleans the air before being ducted into the carburettor.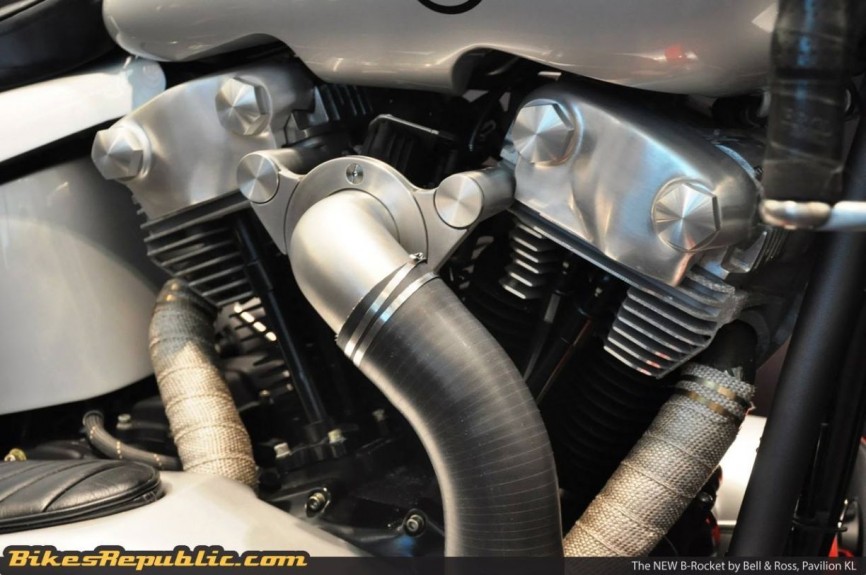 Even the exhaust pipe exits looks like the ones on planes of that 60s era, at the side of the right side pod, angled ever so slightly to the rear as to not disrupt the airflow around it.
The B-Rocket will be on display until the 17th of September at the Bell & Ross outlet in Pavilion.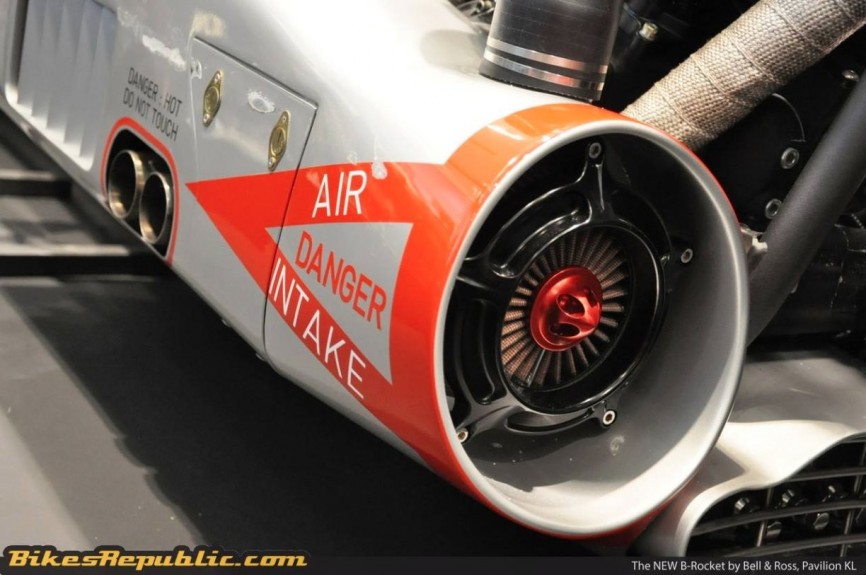 B-Rocket Full Concept:
http://youtu.be/Jxf27lEvEtE
Bell & Ross B-Rocket Gallery