Triumph Motorcycles stole the EICMA 2017 show today with the launch of their most advanced Tiger yet; the 2018 Triumph Tiger 1200 XC and XR.
Over 100 different updates were made to the Tiger 1200's engine, chassis and exhaust which resulted in a major weight drop of up to 10kg.
Adaptive Cornering Lighting, adjustable full-colour TFT screen, all-round LED lighting, six riding modes, illuminated backlit switchgear, and Triumph Shift Assist are just some of the tech updates packed in the new Tiger 1200 range.
Following up on the newly launched 2018 Triumph Tiger 800 range, Triumph Motorcycles again dropped the bomb with the introduction of their most technologically-advanced Tiger yet; the all-new 2018 Triumph Tiger 1200 XC and XR. The unveiling was done in conjunction with the EICMA 2017 Milan Show in Italy which is happening right now.
The top of the line Tiger 1200 range now comes with a huge list of updates for the engine, overall specification, and bodywork styling making it one hell of a beast to tackle any riding conditions no matter on or off-road without sacrificing any of the comfort.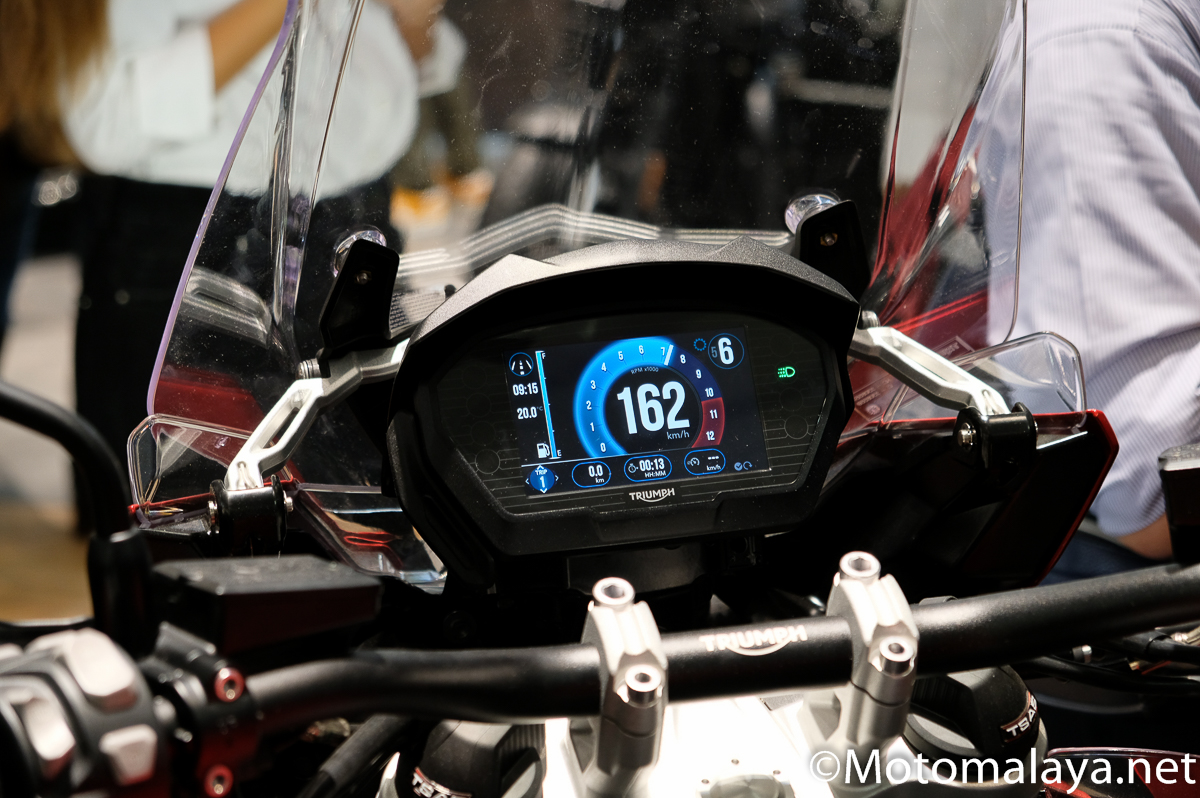 One of the biggest party tricks Triumph manage to pull off with the new Tiger 1200 is cutting down up to 10kg of weight. That's not an easy feat to do but Triumph was able to do so by working their magic on the engine, chassis and exhaust with up to 100 different changes. With the major weight loss, the 2018 Triumph Tiger 1200 offers superb power-to-weight ratio plus elevated levels of agility and handling.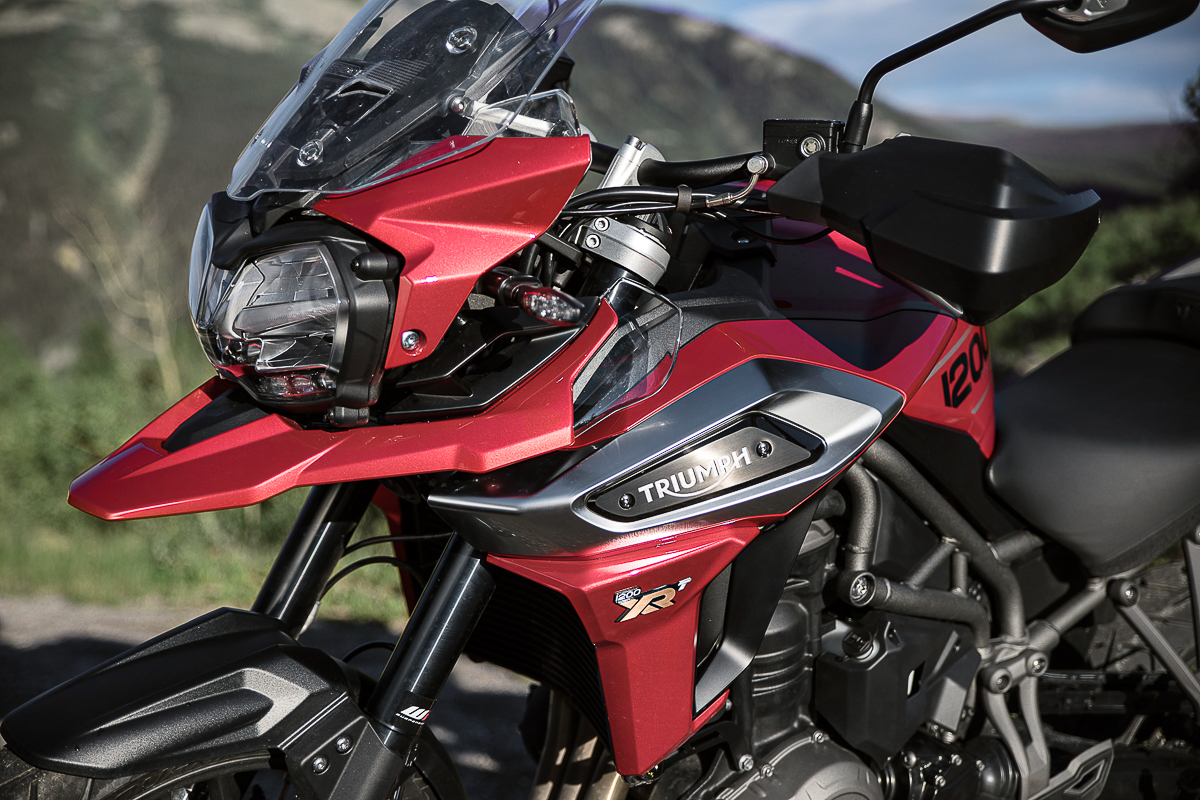 According to Paul Stroud, Chief Commercial Officer for Triumph Motorcycles, "The new Tiger 1200 range is so advanced it has taken a full four years to develop, and today we're proud to launch a family of motorcycles that altogether boasts significant class-leading engine characteristics, rider-focused technological innovations and premium styling; all in the name of first-class riding enjoyment. These are by far the most adventure-ready Tigers ever built."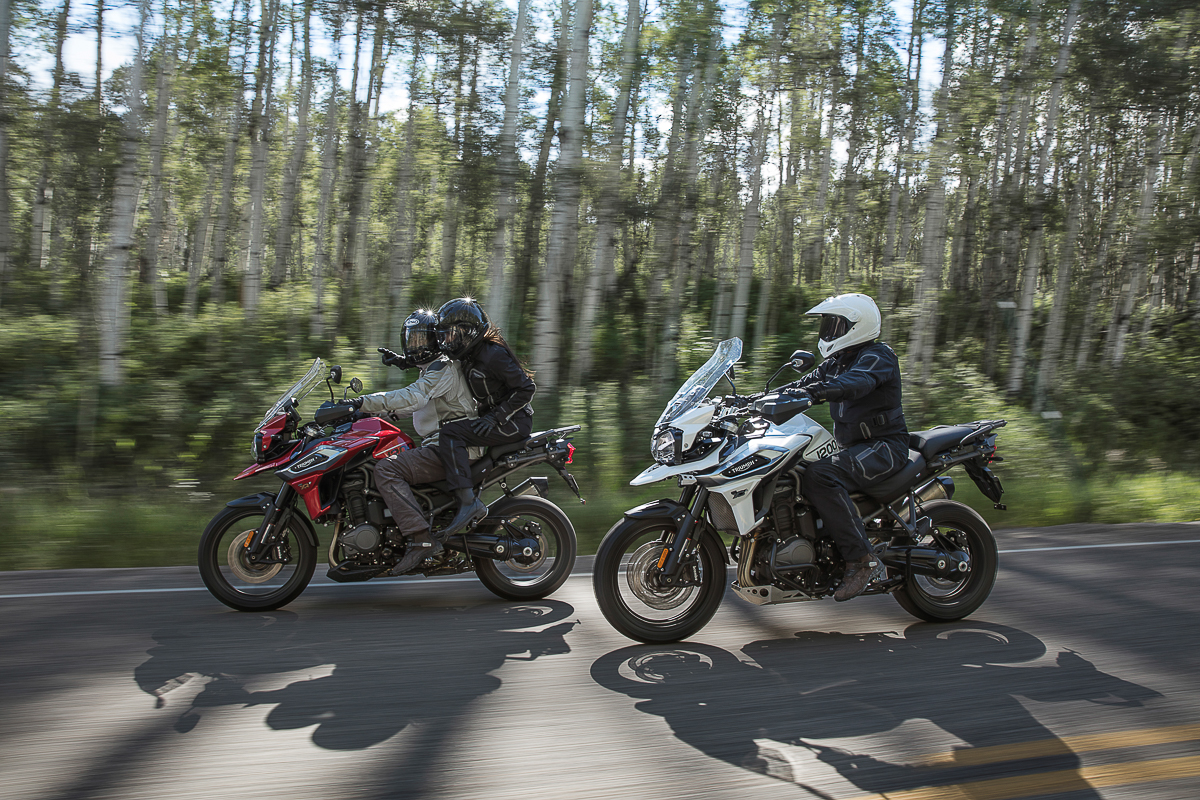 Talking about power, the Tiger remains its most powerful shaft-driven engine status with its 1,215cc inline-three engine which now produces a powerful 138hp at the crank. With all the updated parts, the new Tiger 1200 now is able to deliver all that power and torque at a much lower range while bellowing out one of the most spine-tingling soundtracks any dual-purpose bike has ever made.
Combined with its torque-assist clutch mechanism, controlling the new Tiger 1200 is as smooth as butter even on uneven roads. If you're looking for premium-class comfort and superior all-rounder performance, look no further than the new 2018 Tiger 1200. Even the seats have been updated with a new compound to further elevate the bike's comfort levels.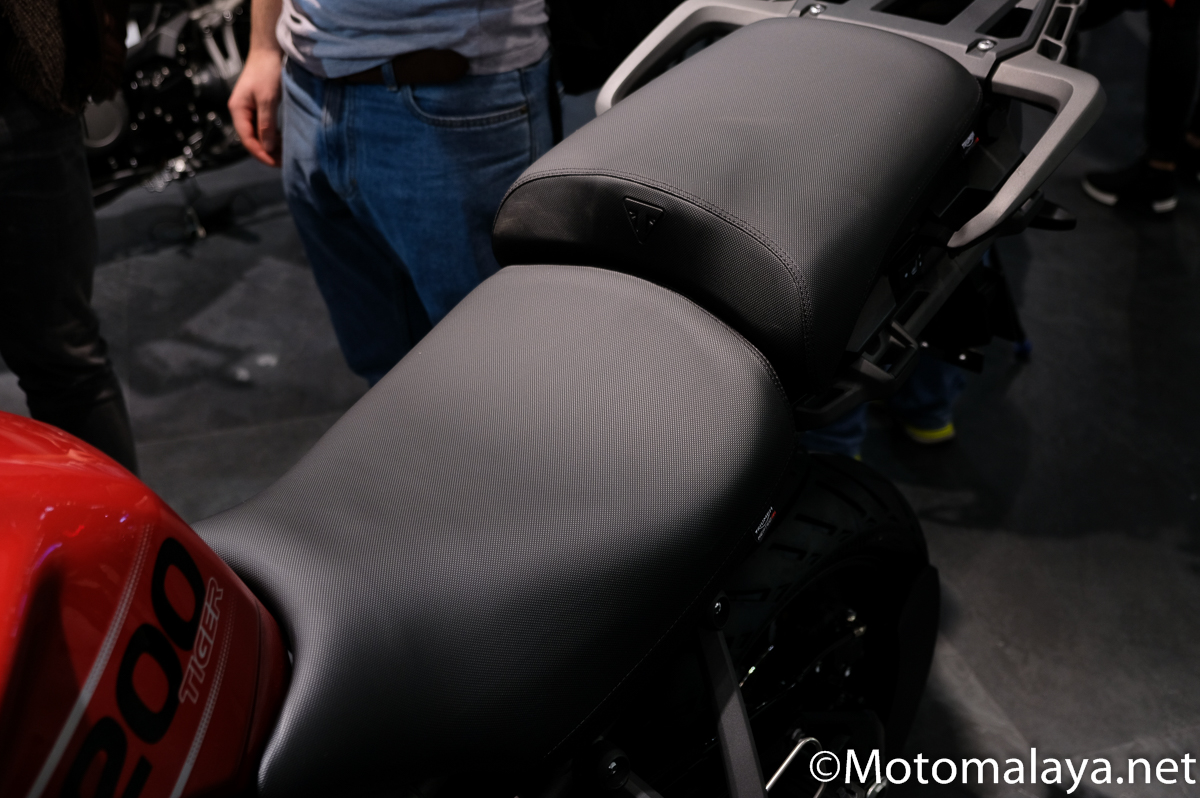 Similar to the 2018 Tiger 800 range, the 1200 range has been filled up to the brim with Triumph's latest technological wonders which are all new. We're talking about Adaptive Cornering Lighting, adjustable full-colour TFT screen, all-round LED lighting, six riding modes, illuminated backlit switchgear, Triumph Shift Assist, keyless ignition, updated cruise control and many more.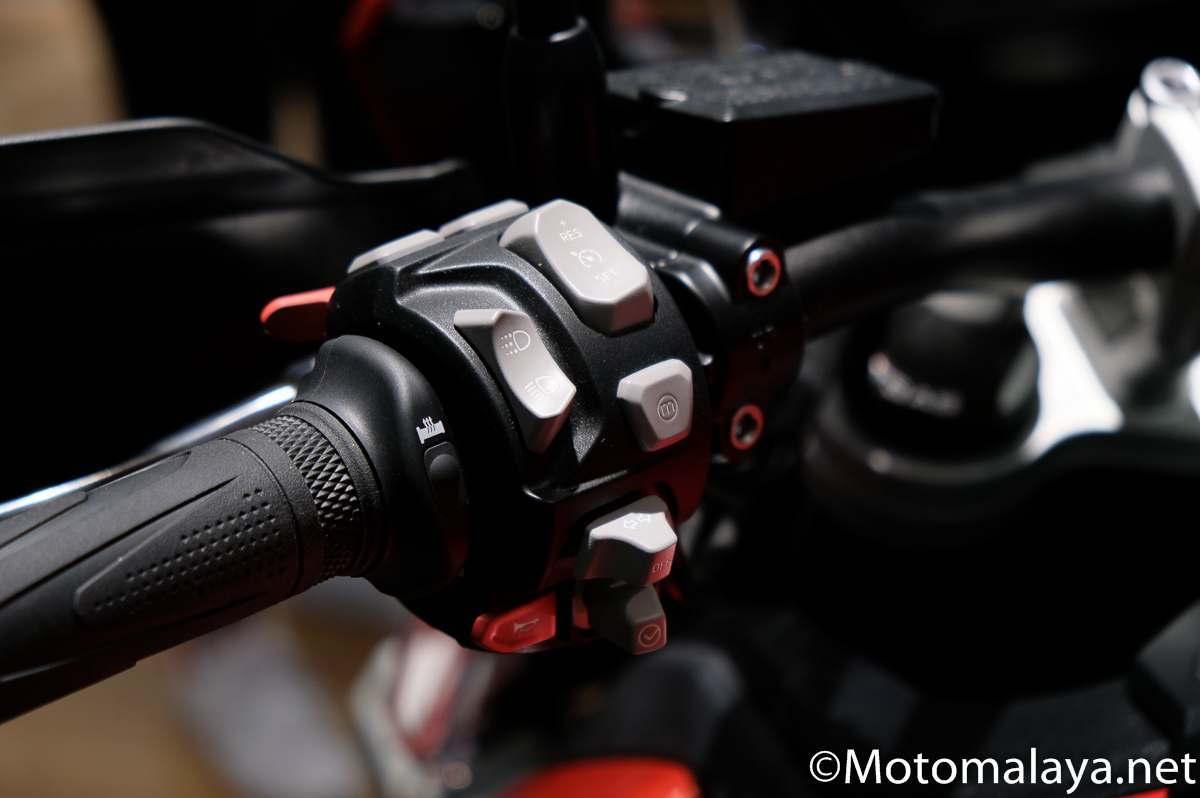 Good performance needs to be paired with beautiful styling as well. Triumph took note of this and went to town by providing the new Tiger 1200 with the best premium bodywork, wheels, tank badge, side panels, colours and graphics. Judge them for yourselves by looking at all these lovely shots.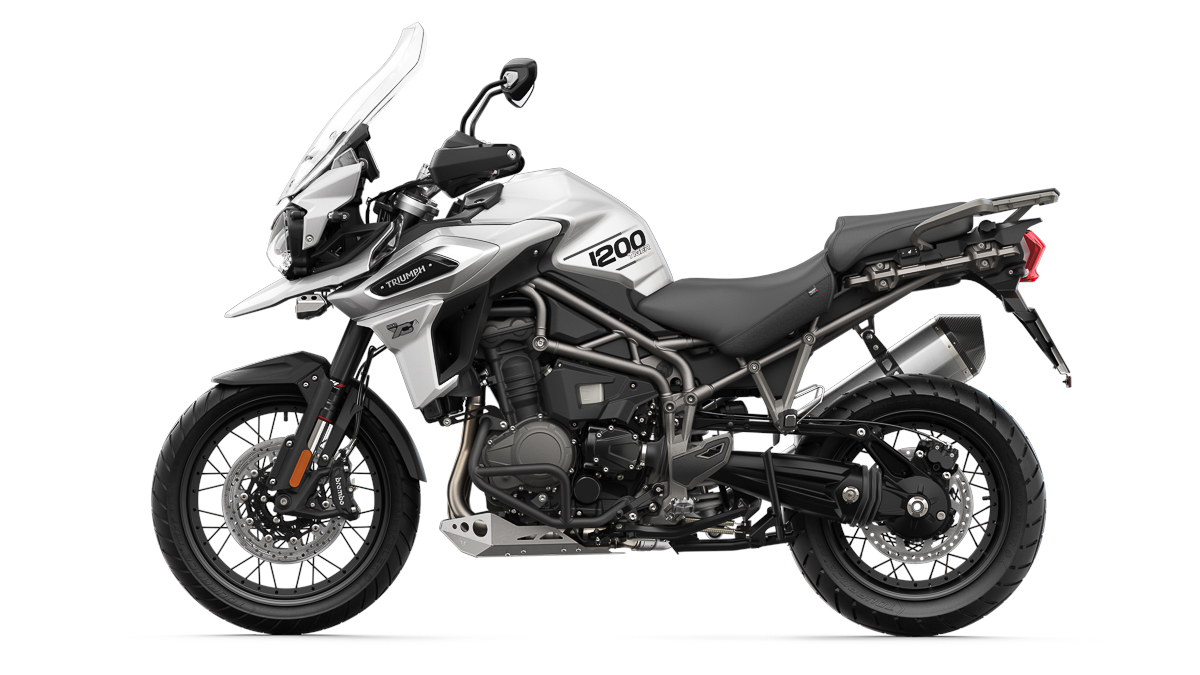 Other high-level specs include an Inertial Measurement Unit (IMU), integrated braking system, cornering ABS & traction control, hill hold, Ride-by-Wire throttle, selectable riding modes, electrically-adjustable windscreen, heated equipment, and power sockets to ensure that your journey is as safe and smooth as possible.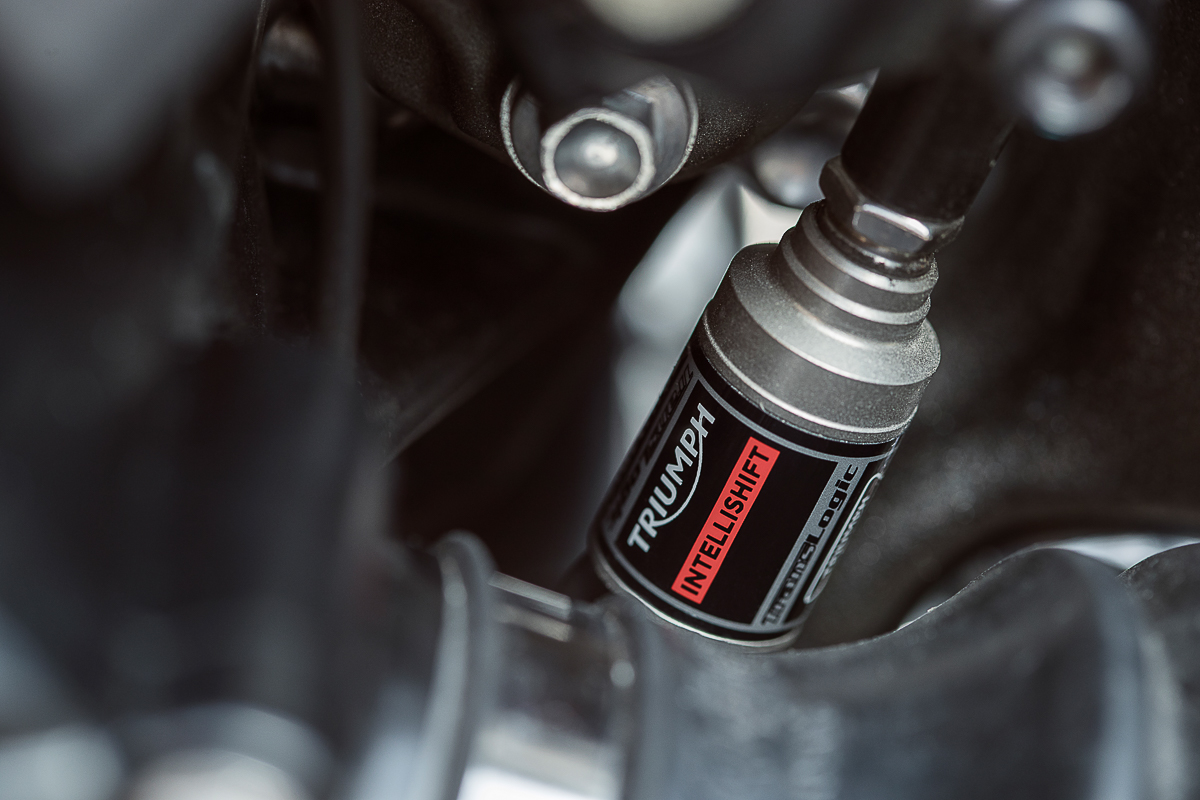 The 2018 Tiger 1200 range comes in four different options; base XR, mid-range XRx, XRx LRH (Low Ride Height) and the top shelf XRT. For the adventure junkies, go for either the XCx or the range-topping XCA. In addition, Triumph is also offering over 50 different parts and accessories for owners looking to customise their prized possessions once they're available worldwide.