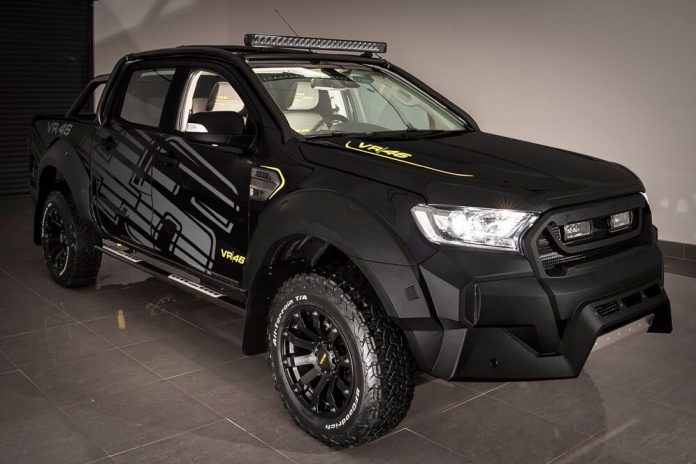 Custom VR46 Ford vehicles are made for the ultimate Rossi fan and collector.
The VR46 merchandising arm of racing superstar Valentino Rossi has continued its partnership with automaker Ford by releasing a series of limited edition custom VR46 Ford vehicles recently.
The range consists of the award-winning Ford Ranger pick-up truck and the ever-popular Ford Transit commercial van, all dressed up in a special livery inspired by Rossi's VR46 brand.
We'll start with the blacked-out Ford Transit Tourneo that's limited to just 460 units. Besides a sports suspension and sports exhaust kit, this special Transit also gains with OZ Racing wheels all-round.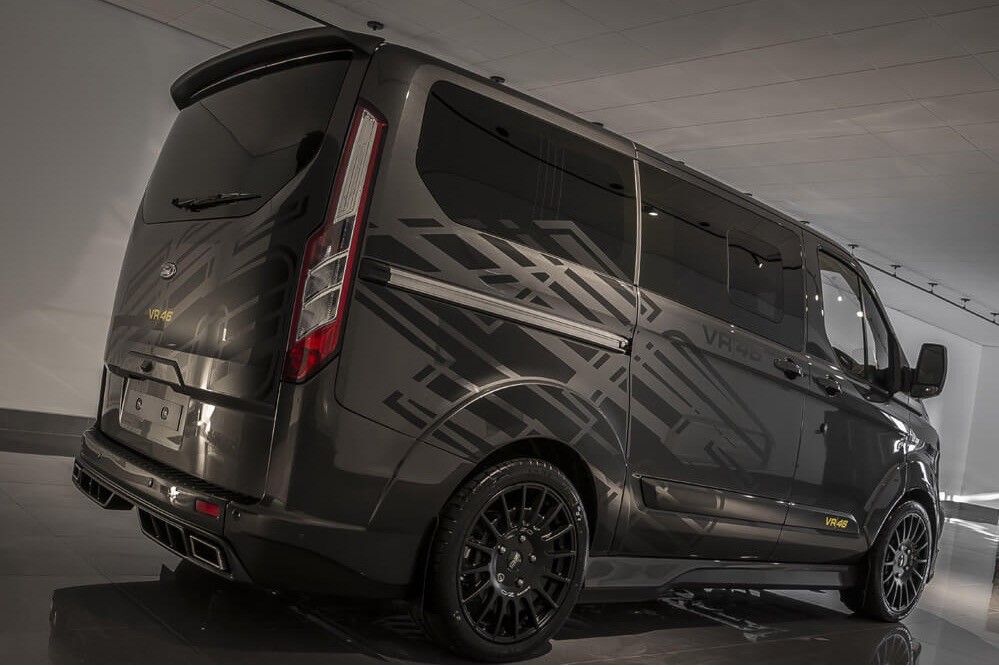 On board, the exterior's blacked-out theme is replicated in the cabin trims. It also boasts VR46 inscriptions and stitching on the seats along with a new steering wheel and leather upholstery.
Moving on to the Ford Ranger that's also limited to just 460 units. The cabin trims are similar to that in the Ford Transit Tourneo's whilst its exterior is dressed in a matte black scheme with Rossi's famed '46' racing number decals sprawled across both sides.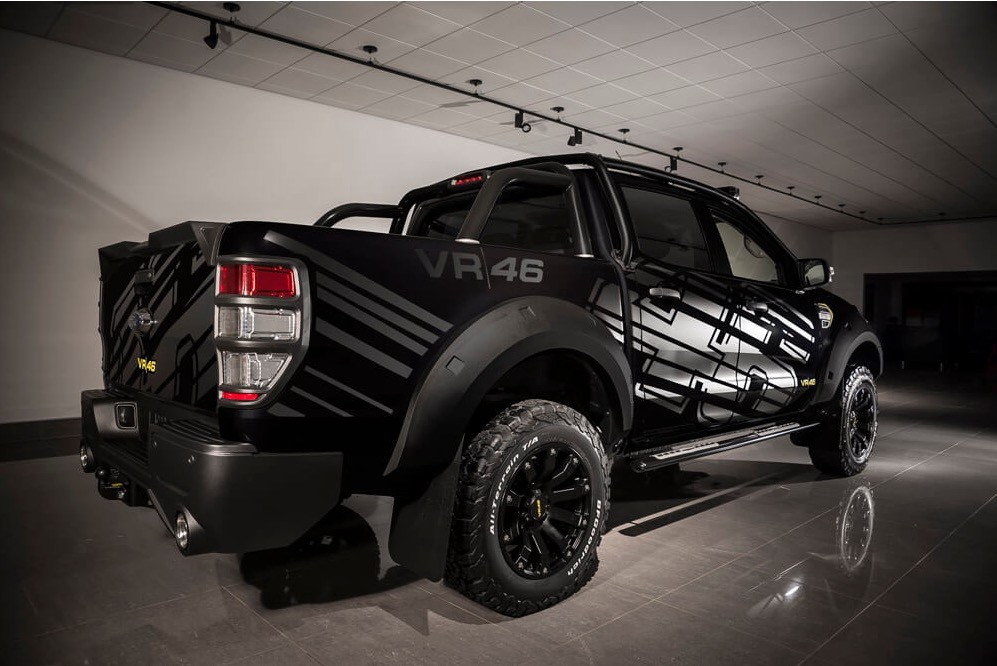 Mechanical details are scarce but it appears this custom pick-up truck appears to have a beefed up suspension and wheels setup. Other notable additions here include the extended wheel arches and a roof-mounted LED rack.
Reports indicate that the custom VR46 Ford vehicles will only go on sale in the UK and Europe at undisclosed prices. Check out more images in the gallery we've prepared below.